The original title for this page, as I was on a year long quest across South East Asia to find a property I could develop into a resort. A burning dream. When I stumbled on the beautiful area of the Philippines.
I started masterminding that I could arrange connections with local fishermen to take tourists from one island to another, always a different fisherman from one destination to another.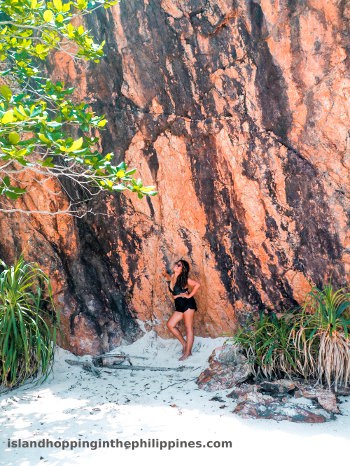 I bought portable solar panels and set myself up in the beautiful and tranquil Sibaltan for a journey of exploration through the 52 islands in the area. Once I was ready to go, I was given the contact to one fisherman who could take me to my first destination, Pical Island.
We drank heavily together, I told him my plan to walk across his island to the next village and find another fisherman there. He said there is practically nothing to see in that village and asked me to join him instead, as he was headed anyway to another island, Linapacan.
I later found out that he was the Captain of Pical Island, owned a hotel, many boats, and had to go to Linapacan once a month for business purposes.
I stayed at a hotel and quickly made friends with his best friend there and who also owns a boat. He suggested I stick around for a while and that he could take me around to the many islands over the weekend. This allowed me to continue with my online work during the week and in comfort.
The hotel owner later informed me he owns property on several nearby islands. He took me there and I immediately fell in love. Built a bamboo hut, worked off solar for a couple of years and started developing a makeshift resort on paradise island. My dream came true, but the boat tours business was easier and more lucrative. Eventually I married and now we are on a quest to develop a resort elsewhere, this time on property we own.
The quest is still on and the adventure exhilarating, but this story of my quest has ballooned into a sitemap for all we know of the Philippines, where we have explored, info on our boat tour services, and at the bottom the story of my life, which one day I hope to put down into a book. Life is an adventure!
Country by travel path
Country by region

  About our boat tours
  Other pages
  Other Places
Luzon

Palawan

Resorts

Visayas

Panay Region

Resorts

Negros Region

Tourist Attractions

Cebu Region

Mindanao
This following section is a compilation of different chapters of my life, and each page has a link at the bottom pointing to the next page and looks like this (at the moment work in progress):

But even while traveling and raising a family, we continue to serve our customers for the boat tours I started while building the nature camp above. This is now our primary source of income.
Experience the thrill of island hopping in the Philippines