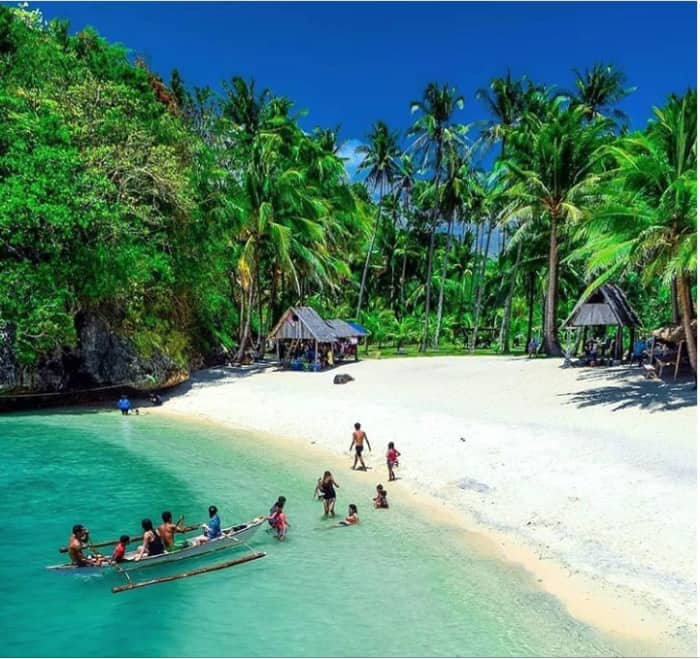 Island Hopping Travel Boat Tour Packages to Guimaras Island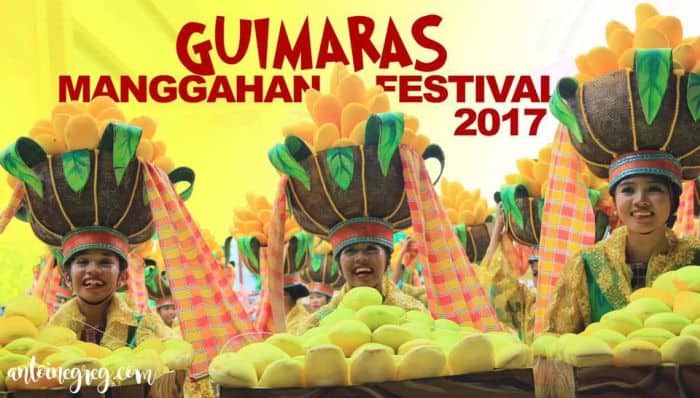 Only a one hour ferry ride from Bacolod to Iloilo, 250p each way, then a 20 minute ferry ride from Iloilo City to Guimaras, 15p each way.
The cost of our guide is 1000p for the day, plus his transport costs and entrance fees, plus a $20 advance payment processing fee. You can combine with other tours, as will be explained in the booking process.

Things to do on Guimaras Island
With more than 50,000 mango trees growing on the island, Guimaras is referred to as the mango capital of the Philippines. The island is famous for producing one of the sweetest mangoes in the world, and the only mango variety in the country certified as pest-free by the U.S. Department of Agriculture. In fact, its mangoes are so sweet they were awarded as such by the Guinness Book of World Records in 1995, and so juicy that they are served at both the White House and Buckingham Palace. But don't try to bring any onto the island! Locals are very strict about this, as they do not want their precious strain polluted with less juicy imports.
With such a tall claim to boast, it is no wonder that one of the things to do on the island is its Mango Festival (Manggahan Festival) every May.
Or you could check out the Pitstop restaurant, which serves mango pizza, mango shake, mango adobo, mango burger and mango carbonara, to name just a few.
Navalas Church
4.8/5 out of 10 google map reviews
The Navalas Church, built over five years starting from 1880, is the oldest Catholic Church and structure on the island. It used to have a four foot tall church bell but it was pillaged by Muslim raiders who lost it in the sea. Its interior has been refurbished while its old facade remains as per the original, made from coral stones. The stone fence also remains untouched.
Old Belfry
Trappist Monastery
This monastery, also referred to as Our Lady of the Philippines Monastery, was founded in 1972 and is the only Trappist monastery in the entire country. The all male monks adhere strictly to their Cistercian Order, following St Benedict's rules, so don't expect much of a conversation from them, since they have vowed to silence.
But you can enjoy their products, as they derive an income by producing such goods as mango jam, polvoron, mango tarts and much more, the fruit all grown on their own property. The place is also available for retreats.
Guisi Lighthouse and Beach Areas
This lighthouse was completed in 1896 and is said to be the second oldest in the Philippines. It is made from metal but has corroded over the years, replaced now by a new one built next to it. But you can still climb up its winding stairs, preferably at most three of you (the structure is quite dilapidated so be careful) to get a wonderful view of the island and lovely beach below. The sunsets from here are wonderful, and the ruins of the old colonial outpost are fun to explore or for a photoshoot.
The Guisi Beach, just below, is one of the nicest on the island with its stunning rock formations and golden yellow sand, and where cliff diving is possible.
Buho Ramirez Cave
Also called Baras Cave, you will find interesting rock formations and hundreds of fruit bats. There are several entrances and navigation depends on how high or low the tide is.
Ambakan Falls
This is a great place for a swim after you finish your hike getting there, located 3km from the main wharf.
Ave Maria Islet
A wonderful snorkel stop while on an island hopping tour, it obtained its name from a grotto shaped rock formation. Cliff diving is also possible here, as well as fishing.
Tatlong Pulo Beach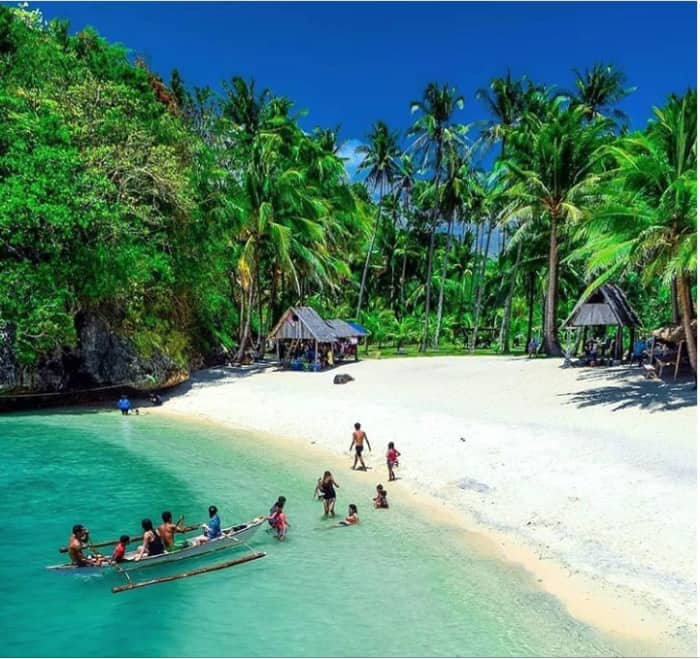 If you like getting off the beaten path, this is a good destination, as it requires a 1.5km hike in, and has no shops or electricity. But it faces west, so the sunsets can be splendid.
Tatlong Pulo means "Three Islands" and was named after the three krast formations in front of the coves.
Other things to do on Guimaras
You can check out our Guimaras category for more ideas, such as resorts, beaches or restaurants to visit, or boat tours to take.
Here is another page we have on Guimaras.
History of Guimaras
Geologists claim that the island was once connected to Panay.
There are many theories how the island got its name. Folklore claims that it was originally called Himal-us, after an ill-fated romance between Princess Guima and a slave named Aras, who betrayed tradition by kindling this "forbidden love". The lovers escaped an arranged marriage by the princess's father, but their ship was capsized in the raging sea and they were never to be found again. Some say, when the sea gets turbulent again, they can hear the princess's father calling out the lovers' names: Guim-Aras, as it echoes in the stormy wind.
Otherwise, the colonizing Spanish, upon arrival, recorded the name of the island as Himal-us, although some may have instead written Guimaras after a peninsula in Portugal called Guimaraes, or from towns in Spain with such names as Guimaron in Galerea, or Gimenia in Vatalonia, Gomera in the Canary Islands or Guimaraon in another Spanish province.
Whatever the case, we fast forward to the near present when a fresh graduate from Eest Point and Second Lieutenant in the name of Douglas MacArthur arrived to Iloilo as the head of the company of U.S. Army Corps of Engineers. With his team he constructed roads and the Santo Rosario Wharf, which is not called MacArthur's Wharf. But in 1903, while doing his work, he was ambushed by some local guerrillas, although he managed to shoot and kill both of them.
By 1942 the Japanese Imperial forces landed in Guimaras and began to set up its commanding base in the country during WW2. But in 1945, the combined U.S. and Philippine Commonwealth forces landed on Guimaras Island, defeating the Japanese in the Battle of Guimaras, eventually liberating the island.
We have some contacts for boat tours and other activities on this island. Feel free to contact us and we'd be happy to suggest the perfect experience for you.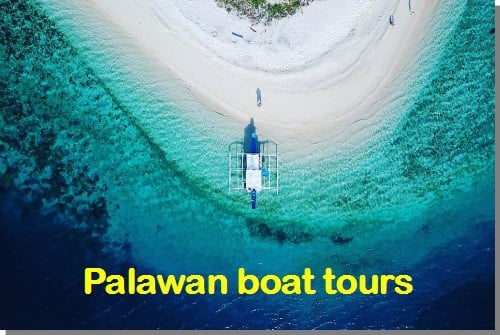 Guimaras Island
Average rating:
1 reviews
May 31, 2022
Sweetest mangoes in the world!
Surprisingly a lot of things to do on this island.