FiliTours or Fili Tours is a company which arranges private custom boat tours throughout the Philippines, as well as providing information on places to stay and things to do, focused on off the beaten path but also providing advice to tasteful or budget places to stay in the tourist hotspots.
I chose this domain Island Hopping in the Philippines for a reason, because they are important keywords to get to the top of google search results, but it is almost a tiresome tongue twister when people ask you what's your company name.
Which is why I thought of FiliTours or Fili Tours. Something that can be easily mentioned and passed on by word of mouth, and one will always find this page, whether writing FiliTours as a single word or Fili Tours as two words, because, hey, I know what I'm doing concerning google. I checked and no one else is using this term, so thought I'd nab it while it is sexy, fresh and available.
Now, just to make a nice design for it! Will try myself but hope to eventually hire some fancy artists to make a nicer logo.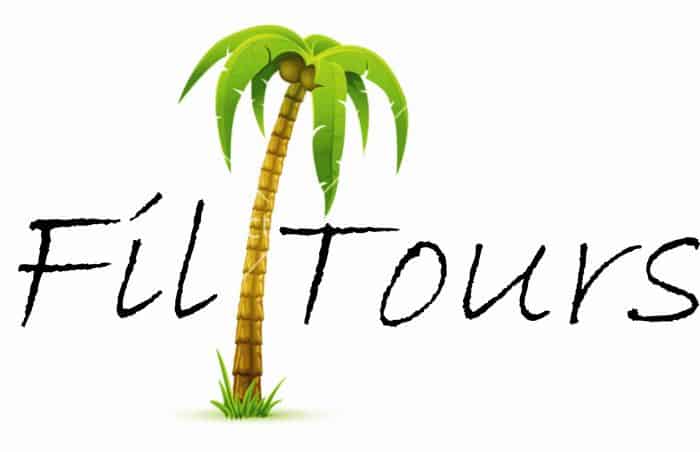 I'm not a professional graphics designer but generally I like to dabble in everything. My favourite program is Corel Draw. The idea here is that the coconut tree replaces the letter i. The version at the top of this page seems better but somehow this bottom version seems more elegant in its simplicity. Anyway, perhaps a rough template to be taken over by a professional in the future.