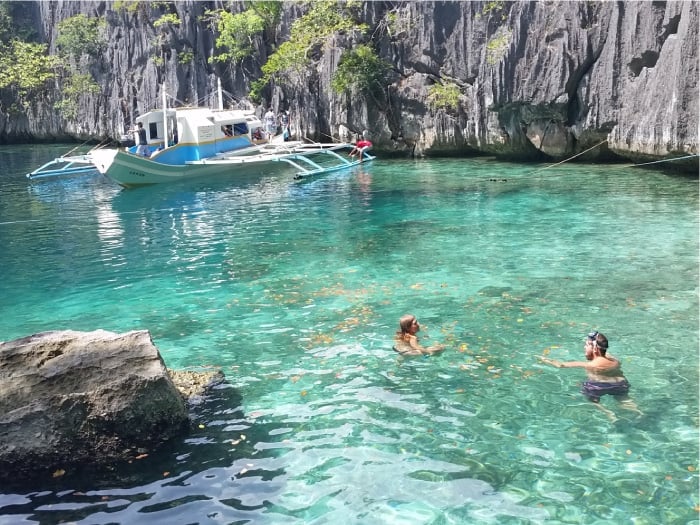 Boat Tours Trip between El Nido and Coron
Custom private or group tours between El Nido and Coron (suggested sample itinerary) – best prices in the industry. Check out how we compare against our competition, who don't even offer private custom tours (other number of days are also possible)!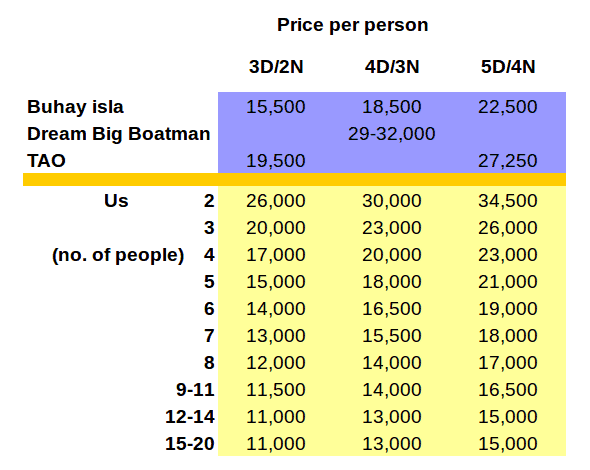 These are all-inclusive prices which include three hearty meals a day, all the entrance fees and basic accommodation in hotels, bamboo huts or in tent on the beach with mattresses, sheets and pillows. Or you can stay in fancy accommodation of your choosing – we're flexible and aim to please!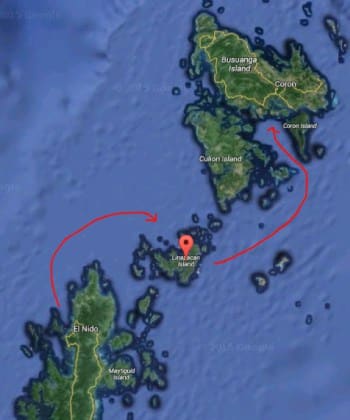 Discover beautiful Palawan with a group or private custom boat tour between El Nido and Coron for as little as $25/day, all-inclusive tour! Or local Coron boat tours only, or in other areas of the country.
82 paradise beach islands to discover
excellent snorkeling in the clearest waters in the world
start and end your trip anywhere, choose your 

destinations

and proceed at your own pace
Get an instant price quote for a private tour (or click this big button below), or join or form your own group, or the party boat tour where you can go for free! Check out our videos page!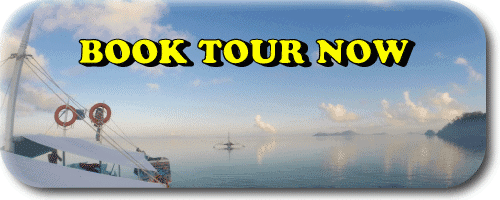 Check out our customer testimonials on Google Maps and Facebook!
Contrary to other operators, our tours are not packaged. You can hire your own boat for as little as 45,000p for a four day tour (price is per boat, not person) – get instant quote. Roughly 5k for each additional or less day. You can invite others to join, or keep it private/closed. Choose which spots to go to and proceed at your own pace. Check out the great testimonials from our customers.
Here is a drone video by one guest on a boat trip through this magical area:
More videos here, or for those who like pictures, check out these on our facebook page: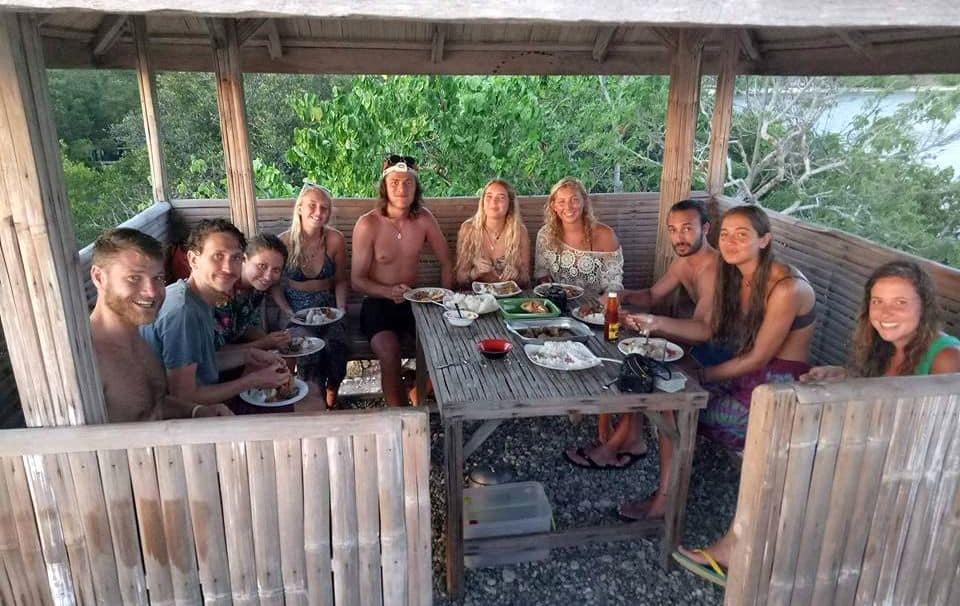 Meals are 200p each (includes fruits and other snacks) and the boats are equipped with tents, snorkeling gear, mattresses and sheets. Wakeboards and speargun available on request.
Here are some suggested stops you can visit or sleep at, more details for each stop here (part of the booking process, as you will be able to choose your exacts stops of interest, if you so wish):
Prices
Sibaltan <> Coron – 45,000p/boat for a four day tour (capacity 8-12), 5k extra or less for each additional or less day. 1,000p extra for each additional person above one. Number of days and routes, starting points and destinations very flexible, get instant quote!
Local Linapacan day tour – generally 700p/pax, 1500p minimum, and includes lunch – more details. Various ferry options to get here from either El Nido or Coron, 1,500p/pax, or 700p/pax if going through San Fernando, just east of El Nido.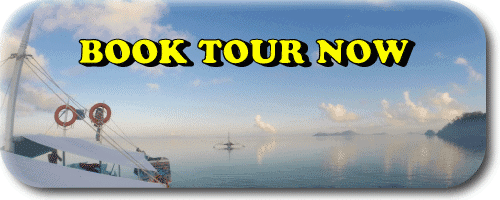 Check out the below video for excerpts of a 6 day, 8 island hopping tour of the area to see how clear the water is, a glimpse of some of the many paradise and undeveloped islands, and the endless amount of excellent snorkeling:
Below are samples of what you will be able to experience among the hundreds of islands in this area.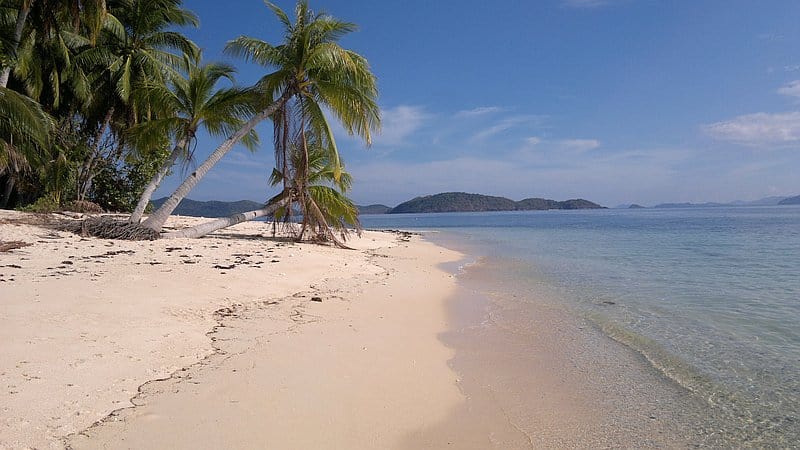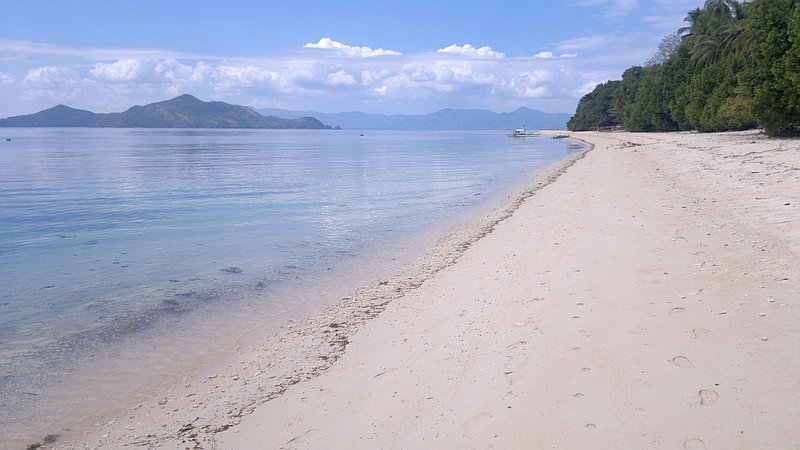 Sleep on deserted islands to yourselves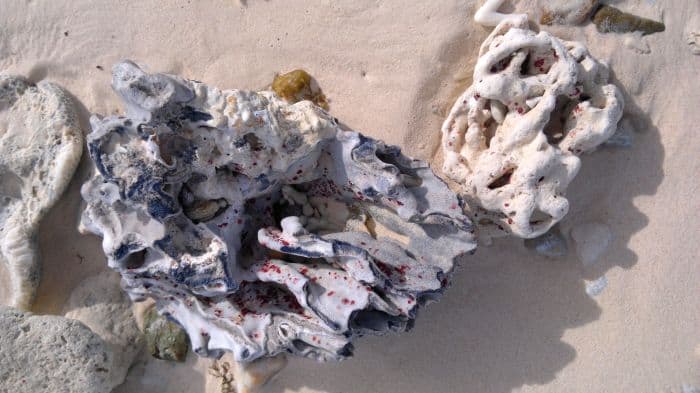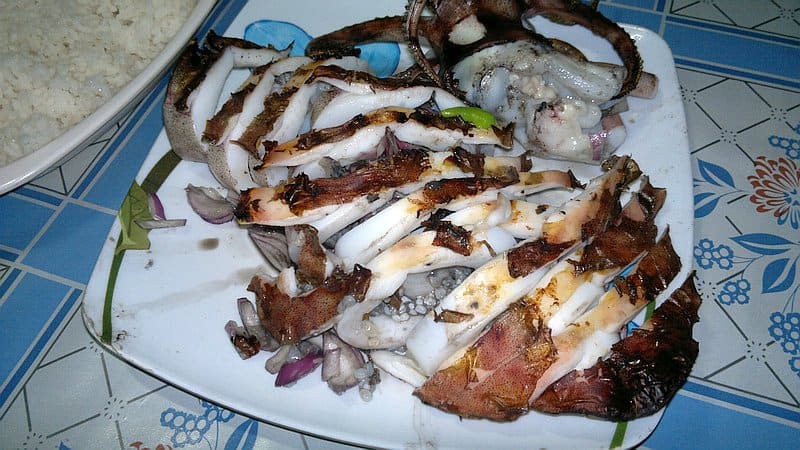 Fresh seafood caught by local fishermen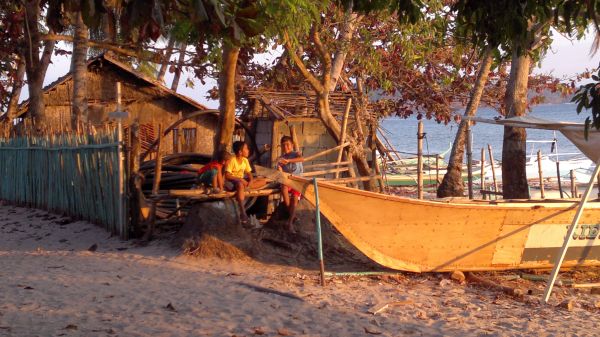 Experience rural Filipino life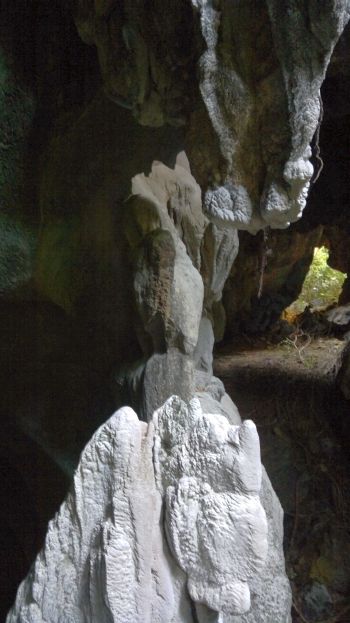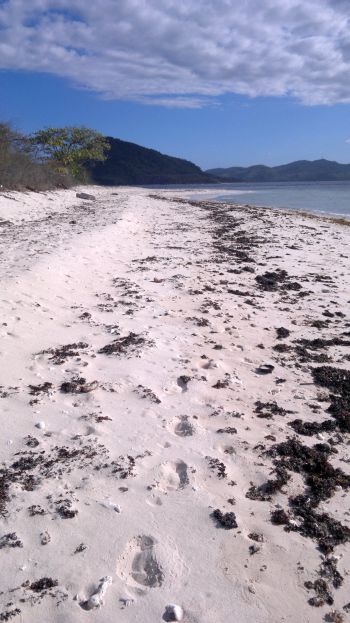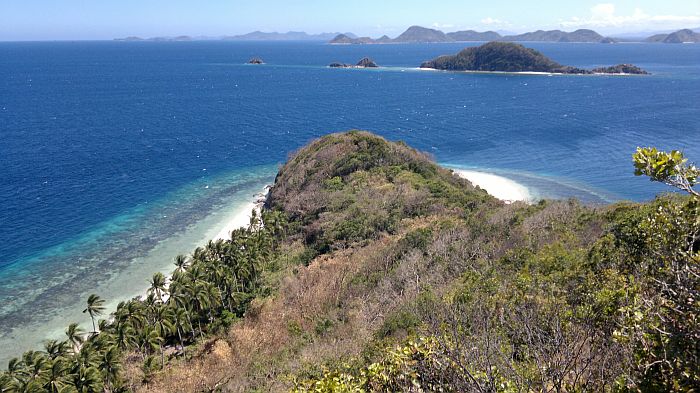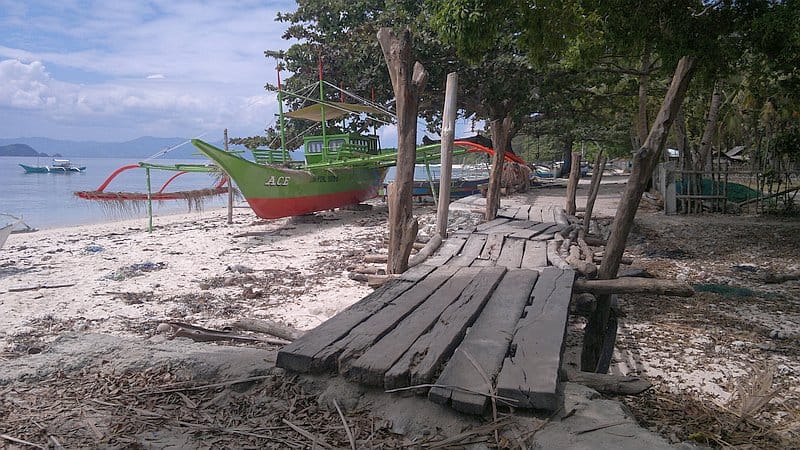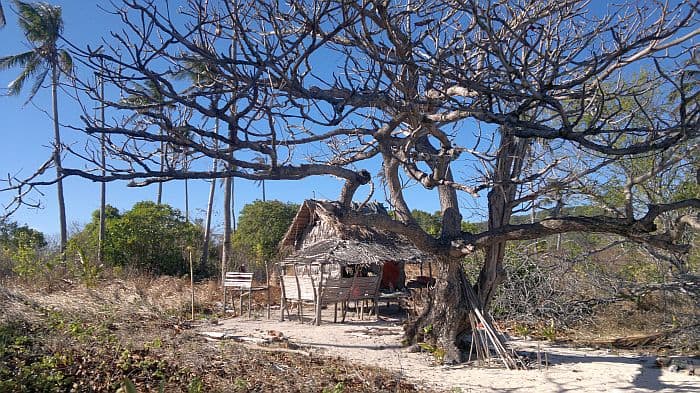 A lone caretaker's hut where he lives with his wife and daughter on one of the deserted islands
(200 hectares with four private beaches)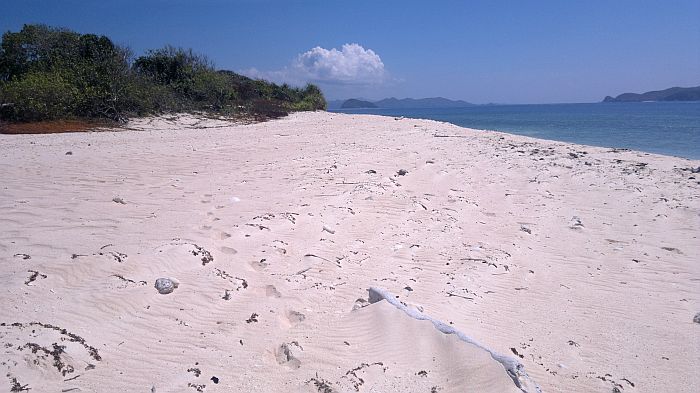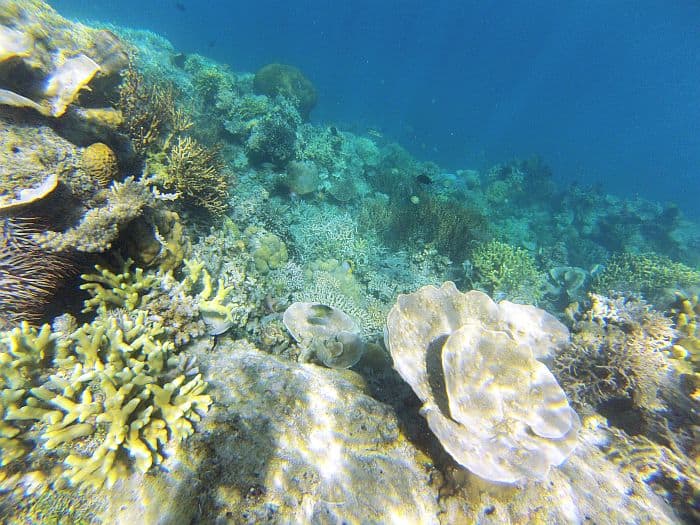 Snorkeling in Linapacan, clearest waters in the world.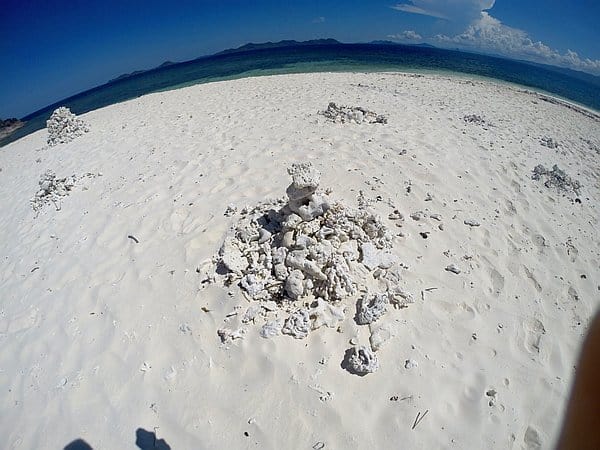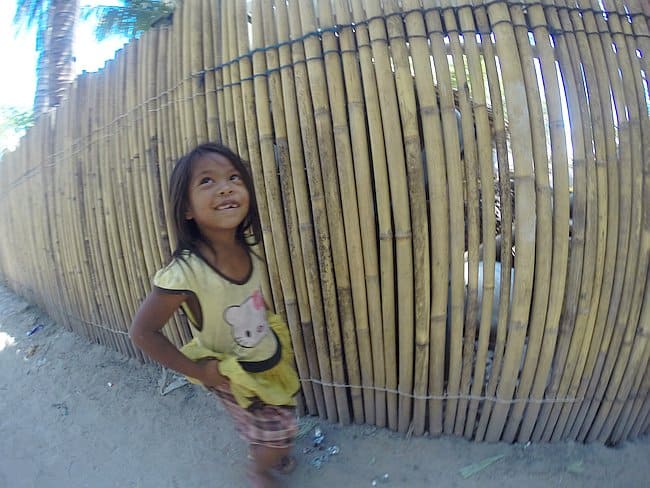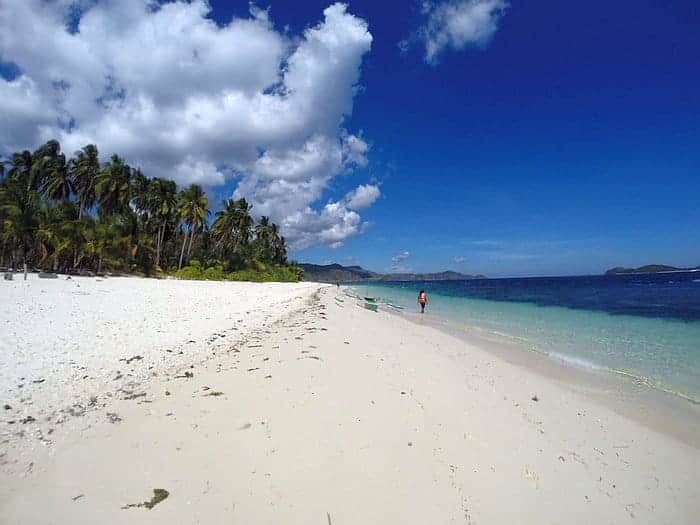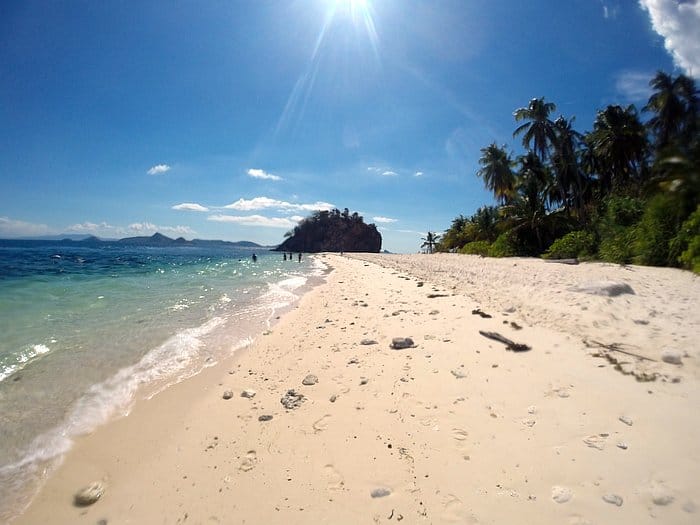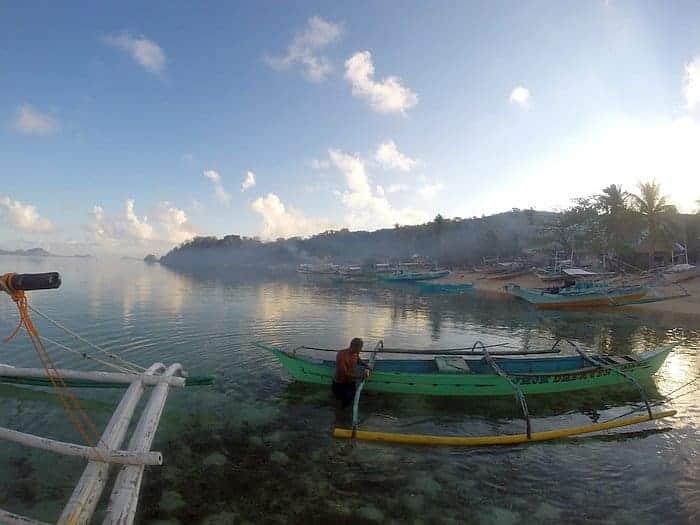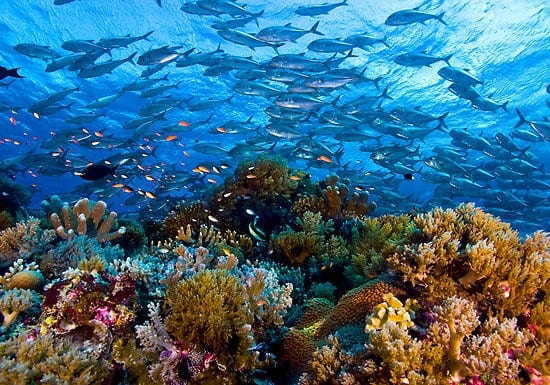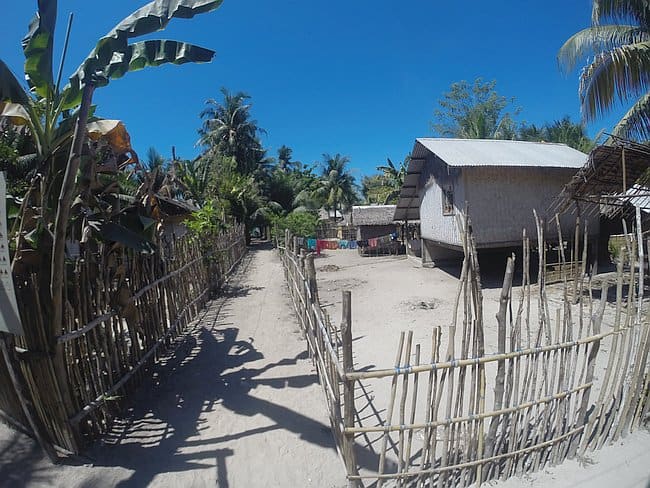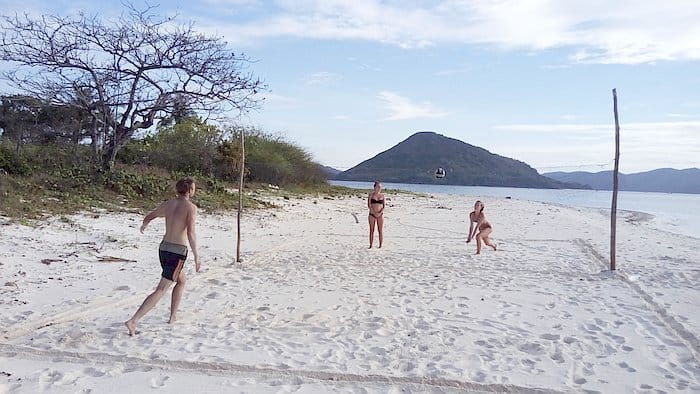 And while you're at it, make sure to drop by our kitesurfing nature sports camp!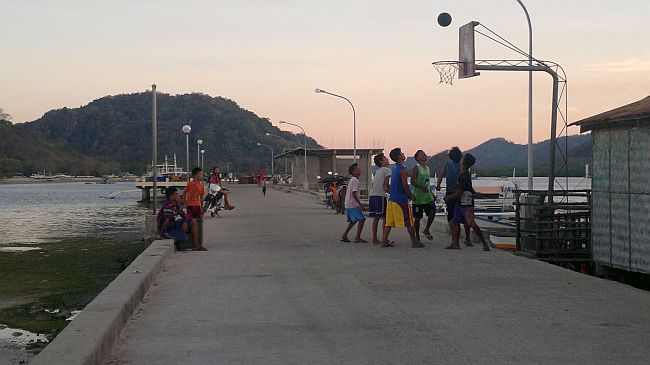 There is also diving (two shipwrecks) and the Old Spanish Fortress in Linapacan and
climbing island rock faces that plunge straight into the ocean (pictures coming up).
Or check out our suggested travel itinerary for the Palawan area.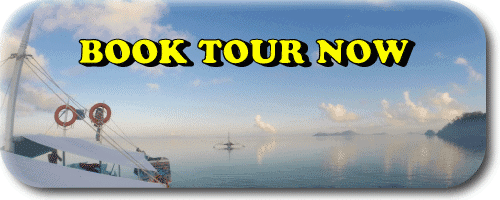 Our other promo page
Package tours in other areas of the Philippines