Home
»
Visayas » Panay »
Seco Island, Visayas
Seco Island is a little island off the west coast of Panay island in the middle of the ocean, miles from land and civilization, with the kind of pristine beauty that can only be discovered in isolation. Indeed, God has a way of keeping His finest works safe, and that involves putting them in inaccessible places. Seco Island, which is located offshore of Tibiao, Antique, is one of them. In the native language, "Seco" translates to "elbow," and aerial photographs of the island show it to have the appearance of an elbow as it floats in clean, green, and blue waters.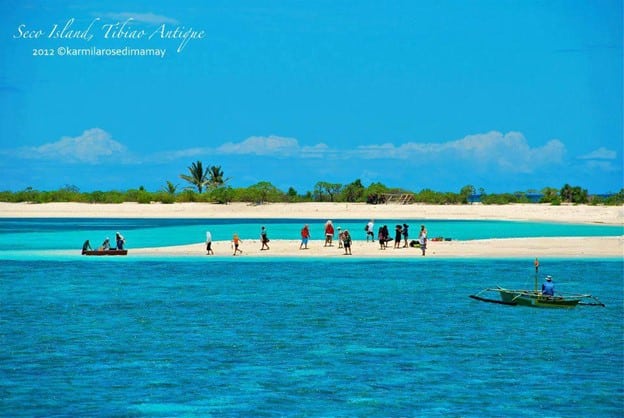 People who have traveled there by sea say the trip takes between 2.5 and 3 hours. Only approximately 1.5 hours of ours was usable, so we're impressed (less than 2 hours). Moreover, in contrast to the majority of online accounts of the trip to the island, ours was described as "smooth and serene." Others have gone so far as to call it a "traumatizing" experience.
How to Get To Seco Island
Nearest Airport: Caticlan Airport (Godofredo P. Ramos Airport); Kalibo International Airport; Iloilo International Airport (Cabatuan Airport)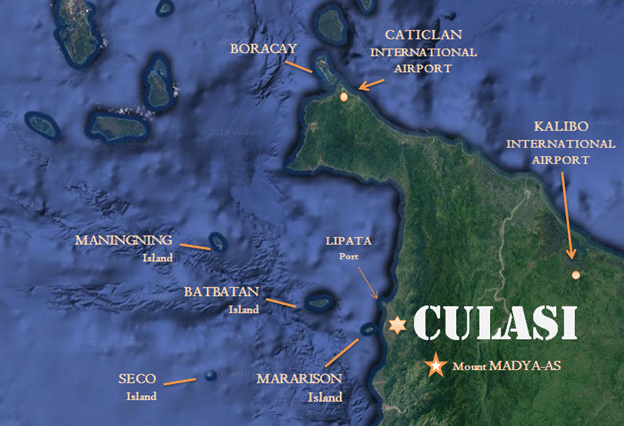 BY AIR
In order to reach Culasi, a town adjacent to Seco Island, you must first fly to Caticlan, which is the nearest airport to Manila. Get on a tricycle at the airport and ride it to the jetty.
You can catch buses to Culasi from there.
Since flights to Caticlan tend to be pricey, most travelers opt to go to Kalibo instead. There are buses leaving from Kalibo that will take you to San Jose; just let the driver know that you need to get out at Culasi. The trip will cost about P120 and take about two hours.
As an alternative, you could take a flight to Iloilo City. Take a bus to Pandan or Culasi from the Molo Van and Bus Terminal once you've arrived (P200, one way). It's possible that the trip will take three hours.
You may take a boat from Culasi to Seco Island for a price between P2000 and P3000 per trip, depending on the size of your group. There is a three-hour minimum required for the travel to the island.
BY SEA
Another option is to take a bus from Manila to the Batangas dock, from which you may get an overnight or day boat to Caticlan. Sunday, Monday, and Thursday are the days when 2GO operates, and the cheapest fare, in the super value class, is roughly P1,264 (one way).
Find the Culasi-bound buses at the ferry port (P200, one way).
If you're at Culasi, you may hire a boat to take you to Seco Island for around P3,000 (more or less, depending on the number of people in your party). There is a three-hour minimum required for the travel to the island
Entrance Fee and Other Charges
Entrance Fee: P150
Bring Your Own Camping Equipment, There Is No Camping Fee
Note: This is a Marine Protected Area, so camping activities are regulated.
Cottage Rental Fee: FREE. Only a floating hut and a shelter with a large table and wooden/bamboo seats provide shade on the island. The island's caretaker's post is generally empty.
Seek Out Seco Island
Surrounded by white sand, Seco Island is easily explorable on foot in under an hour; the beach is littered with dried corals and shells.  Newly caught fishes by the fishermen are for sale to tourists.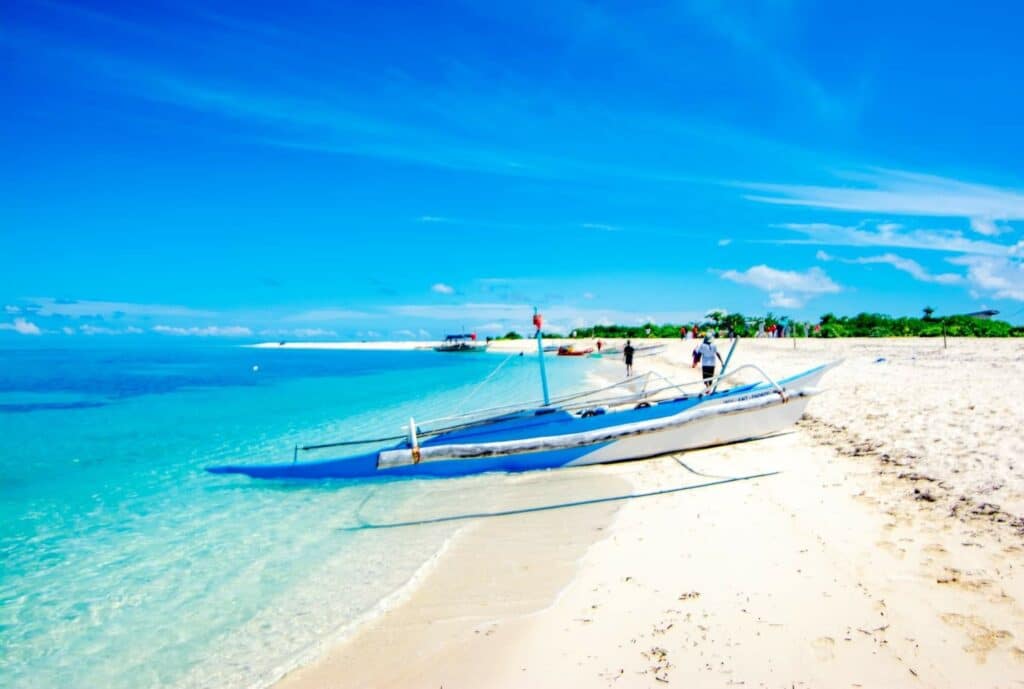 Seco Island was once a safe haven for seafarers who needed to wait out storms before continuing their fishing trips. Some fishermen still go there to dry their catch in the sun. The island is a pristine patch of white sand in the middle of the ocean; there is no infrastructure, no trees, and certainly no vendors.
Kitesurfers' Paradise
Yahoo Philippines named Seco Island one of the best five kiteboarding spots in the Philippines, highlighting the island's natural beauty. If you want to move up in kiteboarding, you'll need to be in Category 3.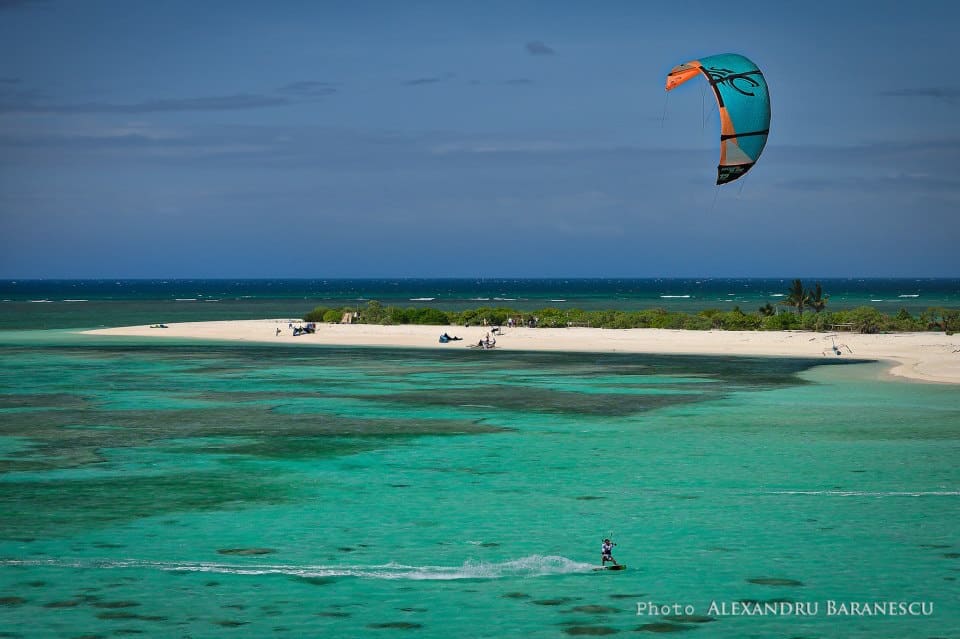 The island's reliably strong winds can lift kite surfers 50 to 150 feet into the air, and the clear, shallow water dotted with sandbars is ideal for practicing aerials and other feats. Since these gusts are far stronger than those in Boracay, kite surfers are increasingly making the trek from Boracay to Seco Island.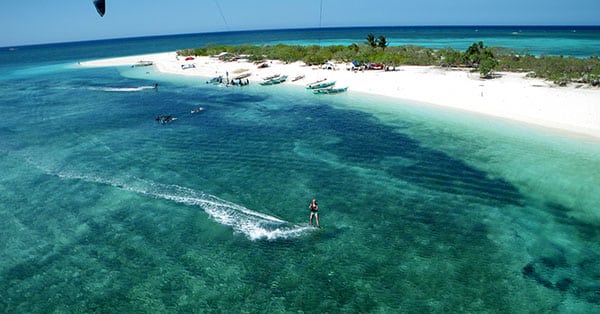 Kiteboarders, especially experts, can easily return to civilization after quenching their need for adventure on a secluded island during the average 4-and-a-half-hour beautiful voyage from Boracay to Seco Island.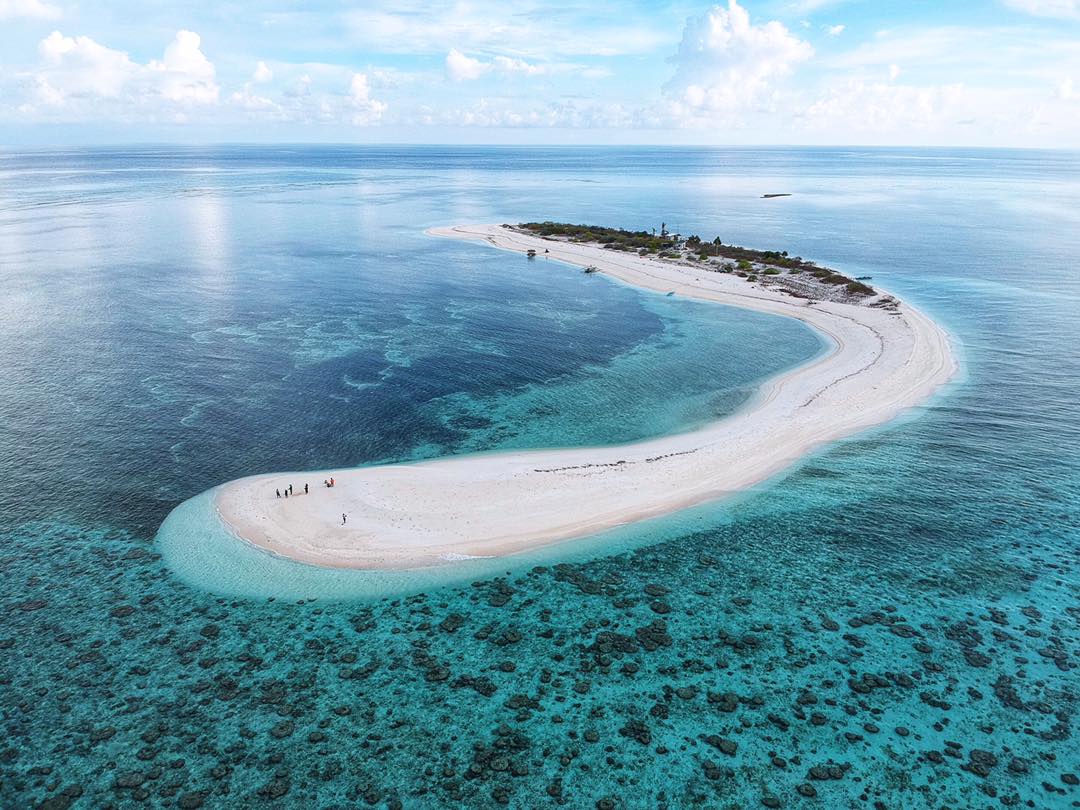 NOTE: Take your trash back to the mainland so it can be properly disposed of.  The island's natural beauty will be preserved greatly thanks to your small effort.
RATES & OTHER INFORMATION
KATAHUM TOUR PACKAGE RATE:
Day Tour (minimum of 5 persons): P2,499
OTHER INFORMATION:
Or, if you decide to check out Palawan, our small family operation organizes private custom boat tours through the Palawan area, voted the best island in the world, with its 52 pristine white sand beaches and some of the clearest waters in the world.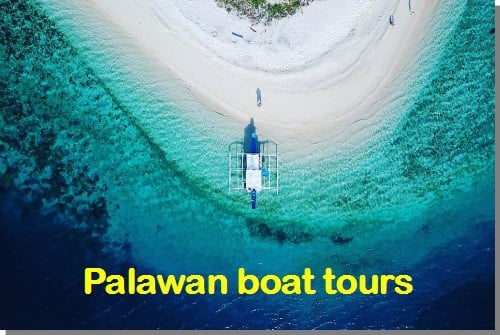 Experience the thrill of island hopping in the Philippines
Home
»
Visayas » Panay »