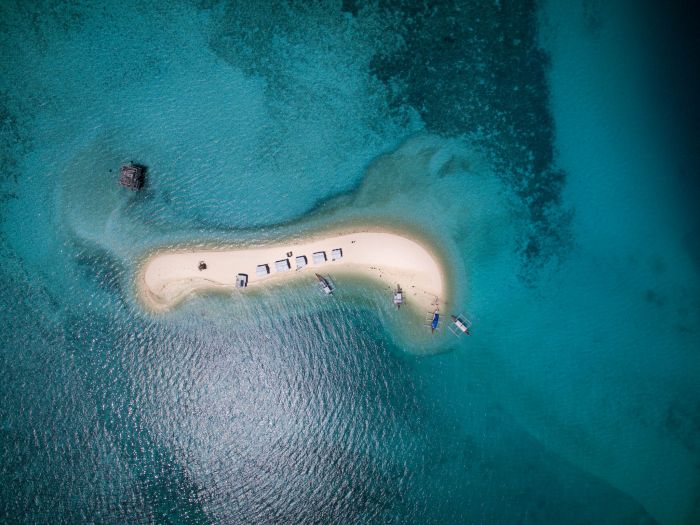 Travel Tour Packages to Carbin Reef, Sagay Marine Reserve
Only a one hour ferry ride from Iloilo, 250p each way, as opposed to the 4-5 hour bus ride from Dumaguete. If you are late to catch the fastcraft back to Iloilo, there is another slow ferry to Dumangas, but then you'll need to catch a tricycle taxi from there to get you the rest of the way.
Shuttle vans or buses from Bacolod to Sagay are for around 170p (takes about 2 hours), then 70p tricycle taxi to take you from Sagay to the old port. Prices to get to the island are listed below.
A van can also be rented for around 3,500p/day total, cutting down the trips by half.
The cost of our guide is 1000p for the day, plus his transport costs and entrance fees, plus a $20 advance payment processing fee. You can combine with other tours, as will be explained in the booking process.

About Carbin Reef, Sagay Marine Reserve
Scored 4.4/5 of 63 votes on google maps. As explained in the booking process, this reef is good to combine with Lakawon and Suyac Island, as they are all fairly close to one another and can possibly be seen all in the same day.
Carbin Reef is a huge white sandbar nestled in a 200-hectare marine sanctuary, located in the center of the 32,000-hectare Sagay Marine Reserve, the first of its kind in the country and established sometime in the 80s.  It is now recognized nationally and internationally as one of the most successful marine conservation programs in the Philippines and has won the prestigious Gawad Galing Pook award in 1997.
The reserve has 500 hectares of mangroves (100 hectares reforested), 33 species of true mangroves with 10 mangrove-associate species, 10 species of sea grass in around 3,000 hectares of sea grass beds, 78 species of Macro Benthic Algae, 60 Genera of hard, black & soft corals, 5 species of Giant Clams, more than 250 species of Reef & Pelagic fishes, 4 species of Marine Turtles and 5 species of endangered Dugong (sea cow). Giant Fruit Bats may be found in the mangrove areas (Suyac Island).
The nearby town of Sagay has recognised the importance of preserving its nature, in which case it is very strict about garbage (so make sure to bring some extra plastic bags for garbage – what you bring must be taken out).
The water is too shallow for diving but excellent for snorkeling in its clear, pristine water, although a guide is required (250p for two people) for supervision because the currents can get rather strong. The reef has a maximum capacity of 100 people during low tide – 70 for reservations and 30 for last minute, which is why it is recommended to reserve in advance (we would handle all that for you). Only 15 are allowed to snorkel at any time. It also has some basic facilities for picnic gatherings.
Definitely an ideal place for some relax.
Entrance Fee – 100p for adults, 40p for children aged 12 or under
Kayak – 100p
A reservation with the local tourist bureau is suggested and visitors might be allowed on the island only from 3 to 4pm, depending on currents. You can rent tents for shade, a two-storey tower or some small cottages from between 300-600p, but you cannot sleep overnight. The peaks season is from March to September (although the best time to visit is from March to May) and the low season from October to February, depending on the weather.
Boat rates from the Sagay Tourism Office (roughly a 20 minute ride):
1-5 pax – 1,000p
6-10 pax – 1,200p
10-15 pax – 1,500p
15-20 pax – 1,700p
What to bring
There are no stores on the island, so make sure you are prepared. There are several banks and ATMs in Sagay City.
There are only a few tents in the area, so best to make sure you have enough sunblock with you. Waterproof your electronics as the ride can get wet.
Collected rainwater in the tower is good for rinsing but not for drinking, so make sure you have enough of that.
If you don't have your own snorkel gear, you can rent them in Sagay for 250p from the Buhay Dagat Snorkeling Guides of Sagay Association.
When in Sagay City
One popular suggestion is the Museo Sang Bata sa Negros, a hands-on interactive museum for kids near Sagay Port.
Or, if you decide to check out Palawan, our small family operation organizes private custom boat tours through the Palawan area, voted the best island in the world, with its 52 pristine white sand beaches and some of the clearest waters in the world.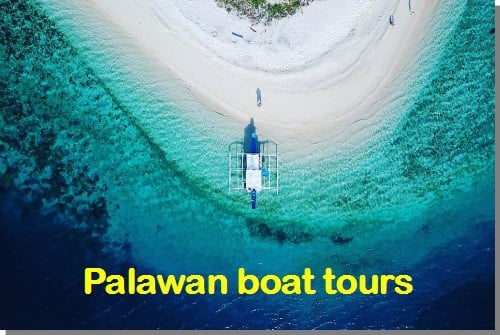 Experience the thrill of island hopping in the Philippines