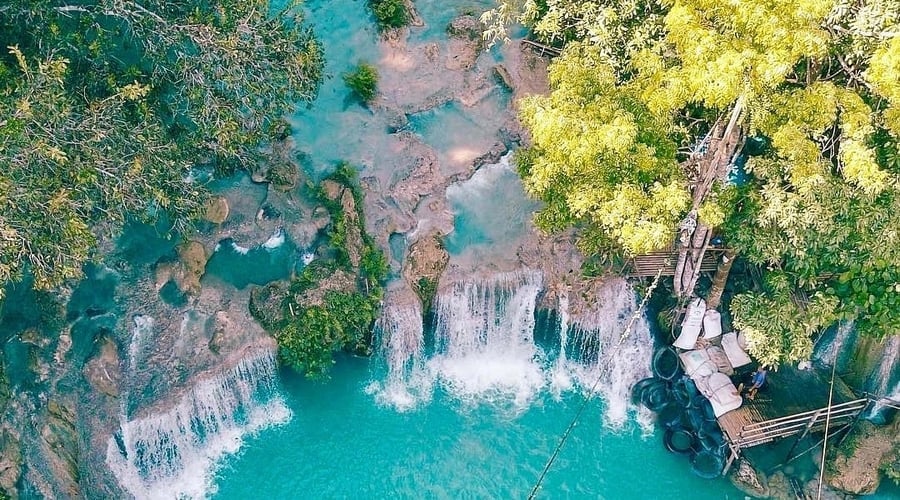 Mysterious Siquijor: The Must-Visit Spots
Siquijor may be famous for its love potions and healers, but it is slowly gaining popularity for its vivid beauty and natural gems. Mysterious and mystical, this place has called the attention of travelers because of its unique charm. Its old churches, white sand beaches, snorkeling spots, waterfalls and many more keep people glued to its own version of paradise.
History of Siquijor
In 1565, a crew of Spanish explorers named the Legazpi Expedition were surveying nearby islands in Bohol. An island that looked like glowing immediately caught their attention, hence, they called it Isla del Fuego or the Island of Fire. Upon closer look, however, the glow actually emanated from a swarm of fireflies amid the islands thick forestry. At night, these insects seem like they are setting the island on fire through their light. The explorers, led by Esteban Rodriguez, came to the island and met its ruler – King Kihod. The Spaniards thought Kihod was the name of the island so they named it Sikihod. They later changed it to Siquijor.
During the 1800s, Siquijor was under the governance of Bohol. Later on, it officially became a part of Negros Oriental. In 1971, it became an independent province.
It is now the third smallest province in the Philippines. Despite its small land area, it is home to many destinations that will keep you charmed all throughout your visit. Here are some of them:
Best spots in Siquijior
Century-old balete tree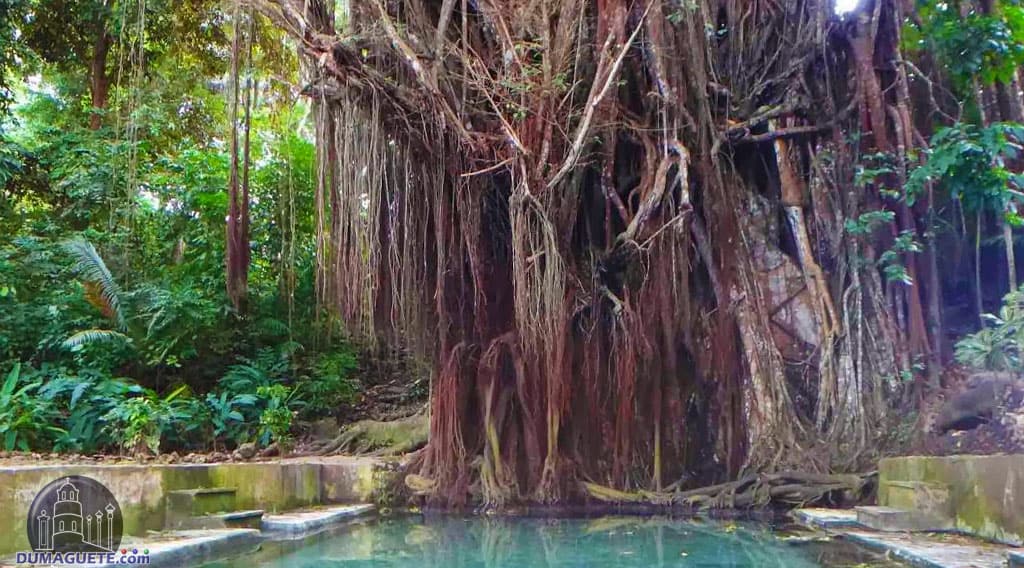 Some of the locals will say that the tree is enchanted by a fairy. Standing for more than 400 years, the three has been marveled at by locals and tourists as one cannot just resist its beauty and formidability. Under the tree, there is now a fish spa where tourists can enjoy having tickles on their feet while looking at the century-old balete tree. Who knows? You may really see a fairy while basking at its beauty.
Salagdoong Beach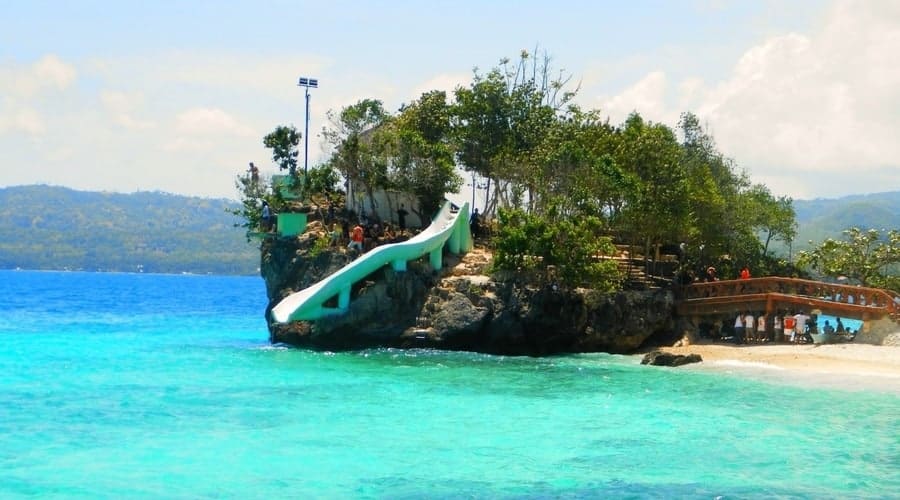 One cannot completely enjoy Siquijor without visiting Salagdoong Beach. It is a favorite destination. Owned and managed by the provincial government, it is located in the town of Maria, Siquijor. It features two cliff jump sites, a long stretch of white sand and an abundant marine life, making it a perfect go-to spot for diving, snorkeling, or just chilling.
Cambugahay Falls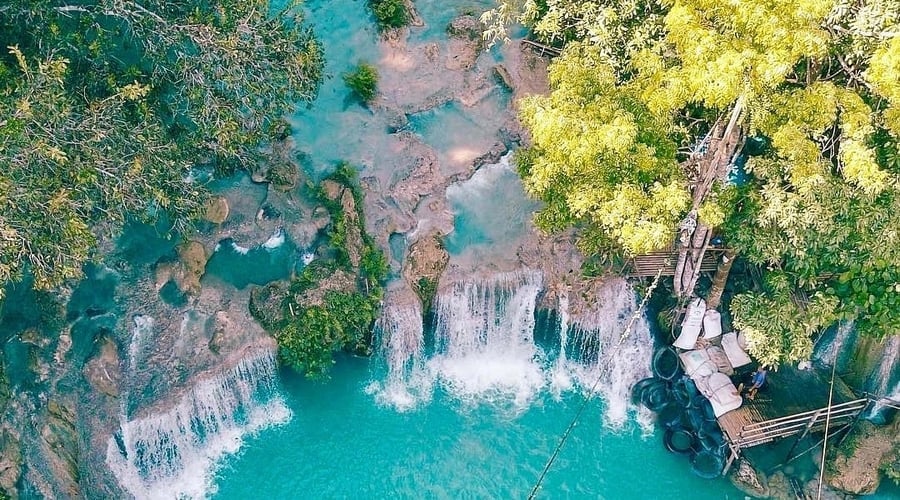 Located in the town of Lazi, Cambugahay Falls features three tiers of waterfalls, making clear and cool swimming lagoons before it goes to Lazi Bay. One of the fan favorites is the Tarzan swing, where people can swing their way to the lagoon. It's definitely one for the books.
Lazi Convent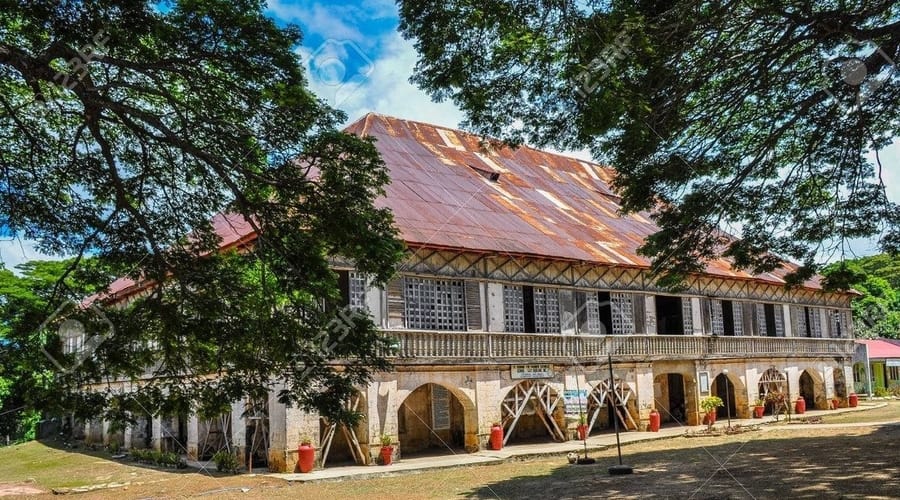 The Lazi Convent is a national landmark in the province. Built in the 1880s, it is considered one of the oldest and biggest convents in the Philippines. Having withstood the test of time, the Lazi Convent will leave you awed with its age and beauty.
Lagaan Falls
Famous for its jungle vibes, Lagaan Falls is also a must-see destination in the province. It features natural, freshwater rock pools where you can cool yourself all day long while filling your eyes with nature.
How to get there
From Manila, you can take a direct flight to Dumaguete. From the Dumaguete airport, you can hire a tricycle to the port for around P100. You can also take a jeepney to the city, then walk for a few meters to the port. At the port, you can either go by fastcraft or ferry to Siquijor.
If you're from Cebu, you can board a bus bound for Liloan at the Cebu South Terminal. Travel time is around five hours. In Liloan, you can board a ferry bound for Sibulan. And from Sibulan port, you can ride a jeepney to Dumaguete City. You can then take a tricyle to Dumaguete port and board a fastcraft or ferry to Siquijor.
Where to Stay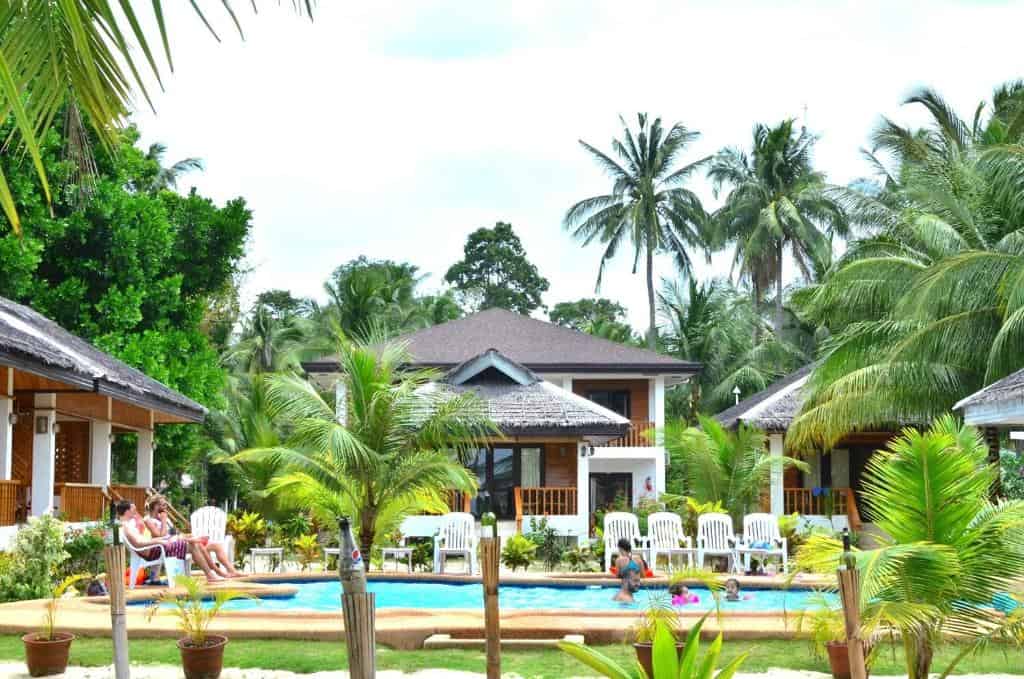 White Villas Resort
This beachfront resort features a restaurant by the beach, swimming pool, sunset bar, free kayaks, and rooms good for singles, couples and groups. They also offer motorbike rentals and island tours. (https://www.whitevillasresort.com)
Coco Grove Beach Resort
Coco Grove Beach Resort boasts of its world-class service and amenities. Surrounded by turquoise water, it gives you the opportunity to relax and refuel your mind with the beauty of nature — from its abundant marine life to its tropical gardens to its long stretch of white sand. (https://www.cocogrovebeachresort.com)
Lazi Beach Club
Lazi Beach Club has numerous rooms to choose from. There are aircon rooms and fan rooms that are perfect for those who would like to save money during the trip. Their rooms also have refrigerators, hot and cold shower, and security safes. Enjoy quality service, value for money and security during your stay here. (http://lazibeachclubresort.com)
Mandala Tribe Tree Houses
As what the name suggests, Mandala Tribe Tree Houses features airconditioned rooms that look like tree houses. With a three-star rating, it boasts of its room balconies where visitors can enjoy the spectacular view of their garden. And there's Wi-Fi, too! (https://www.siquijorisland.net/hotels-mandala-tribe-treehouses.html)
Dolce Amore Italian Restaurant and Resort
Dolce Amore Resort has a restaurant, outdoor swimming pool, a bar and garden. Its Italian menu offering is to die-for.  (https://www.facebook.com/dolceamoresiquijor)
Where to Eat in Siquijor
Sunset Restaurant
We cannot never really put it into words, but there's always something about sunsets. It somehow calms us, makes us smile and keeps us hoping for a better tomorrow. Sunset Restaurant offers this kind of ambience. And it's not just about their magnificent view, they also boast of a good selection of quality food. The place just screams home — definitely a paradise.
Location: Tubod, San Juan, Siquijor
Contact Number: +63 945 144 0976
Salamandas
Salamandas, located in one of the best accommodations on the island, is famous for its affordable yet superb food. The ambience is great, too. There is a wide array of options, the staff is too accommodating and the place just gives you the opportunity to relax.
Location: Coco Grove Beach Resort Tubod, San Juan, Siquijor
Contact Number: +63 917 314 1415
U.Story Guest House Bar Restaurant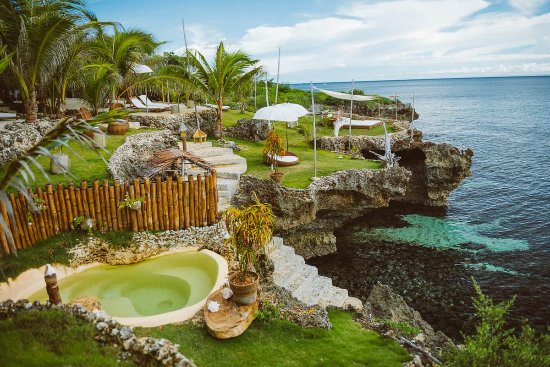 Do you want to experience a romantic meal while overlooking at a spectacular view? U.Story Guest House Bar Restaurant is tucked away in the town of San Juan. It's peaceful so it's the perfect place to enjoy their sumptuous food. Because of the limited number of guests that they can accommodate, it is recommended that you book a reservation before coming.
Location: Paradise Boulevard Tag-ibo, San Juan
Contact Number: +63 917 337 7151
Siquijor is definitely an island waiting to be explored. With its synergy of nature and its own mystery, it will leave you mystified, making it a destination that is surely one for the books.
Or, if you decide to check out Palawan, our small family operation organizes private custom boat tours through the Palawan area, voted the best island in the world, with its 52 pristine white sand beaches and some of the clearest waters in the world.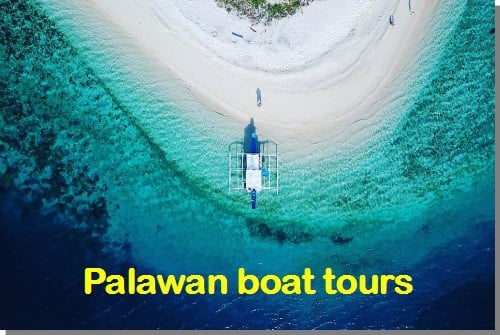 Experience the thrill of island hopping in the Philippines
Visayas
Average rating:
1 reviews
Nov 16, 2022
Mysterious indeed!
Such a lovely place that makes you just want to snuggle up and stay forever.