All the below pictures are from our first project on Patoyo island.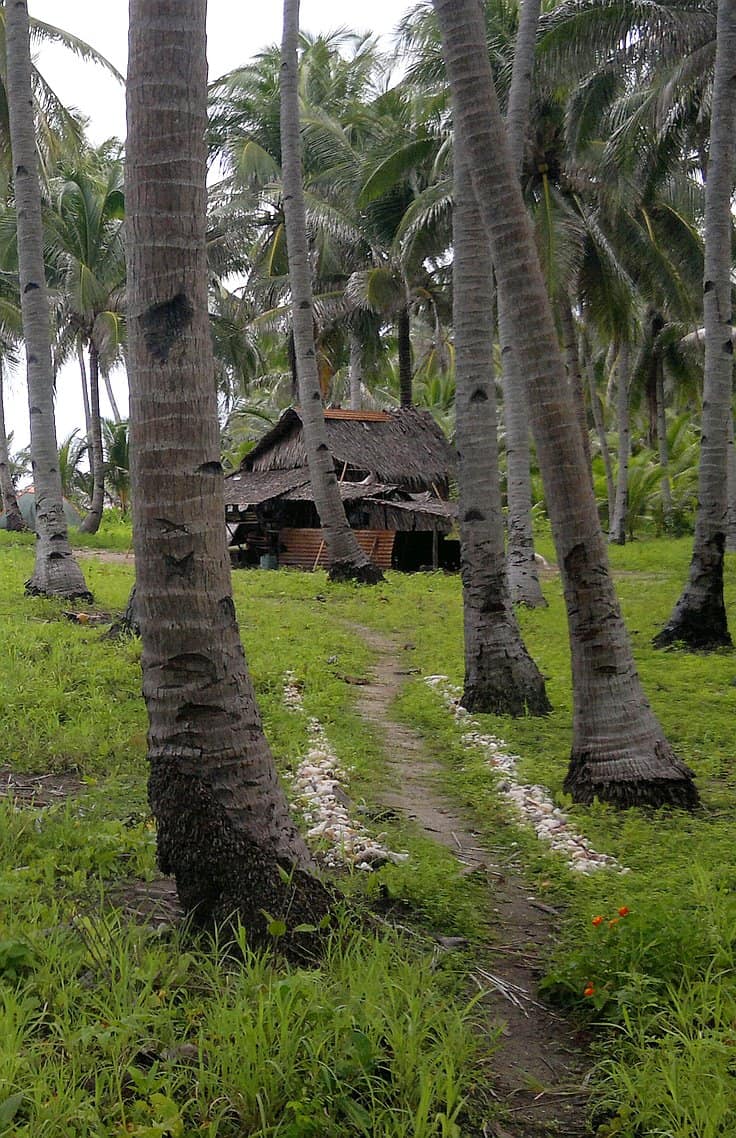 Taking shells and rocks off the beach to put them somewhere else,
in this case a path from the waterwell to the caretaker's house.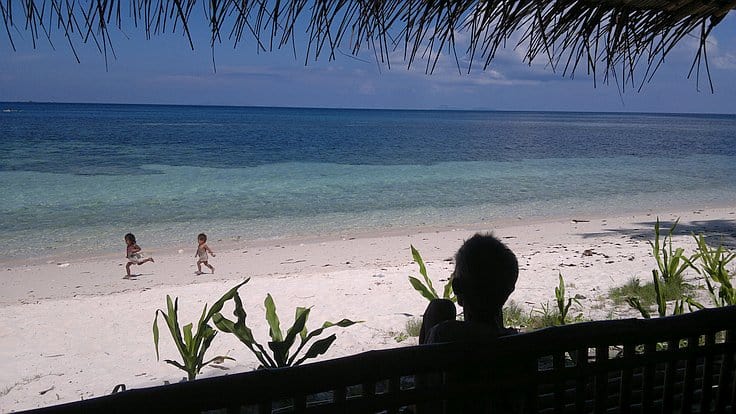 Caretaker watching his grandchildren frolic on the shore
while lounging in the new big hut built by the property owner.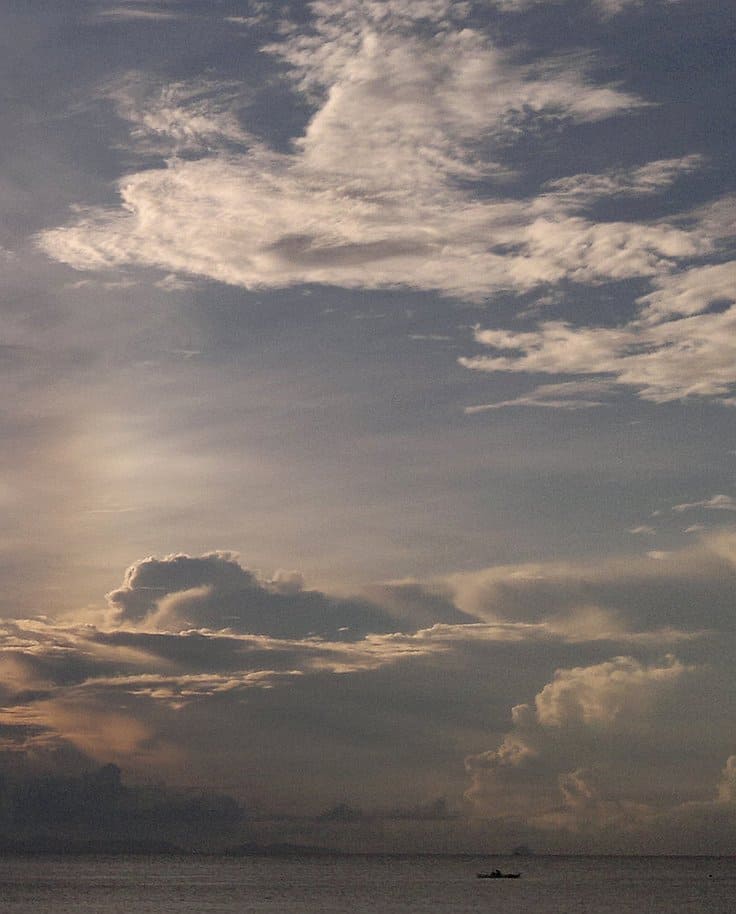 So many beautiful sunrises.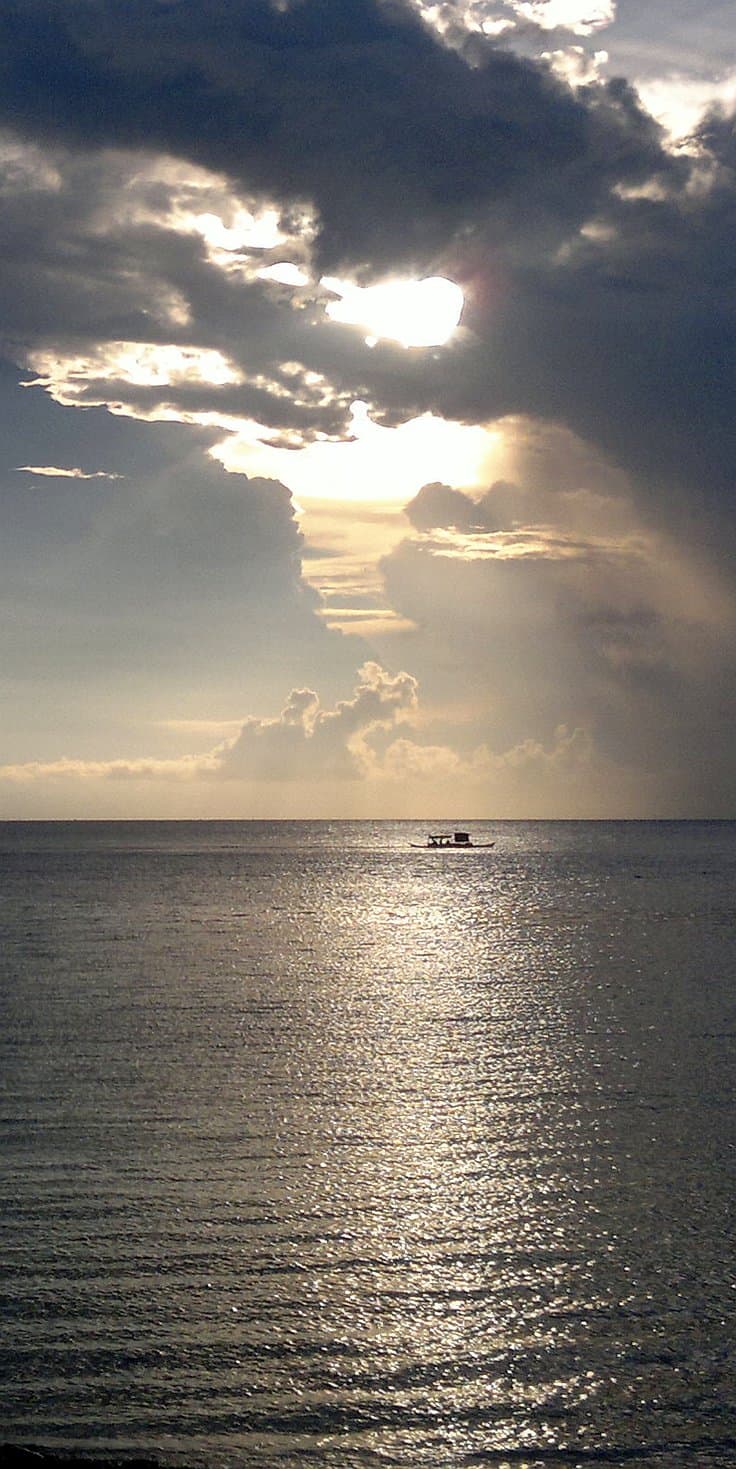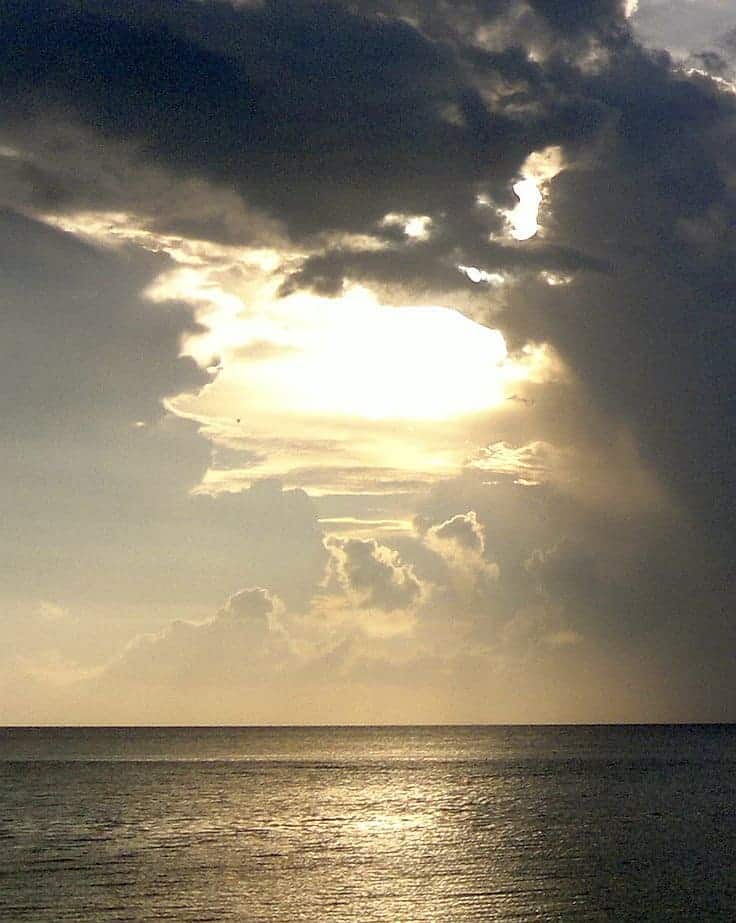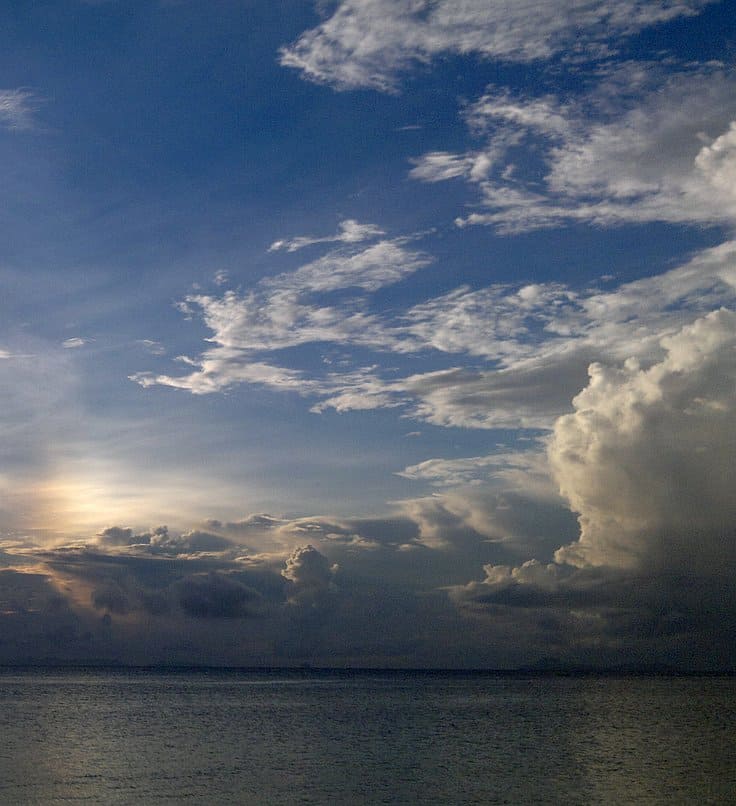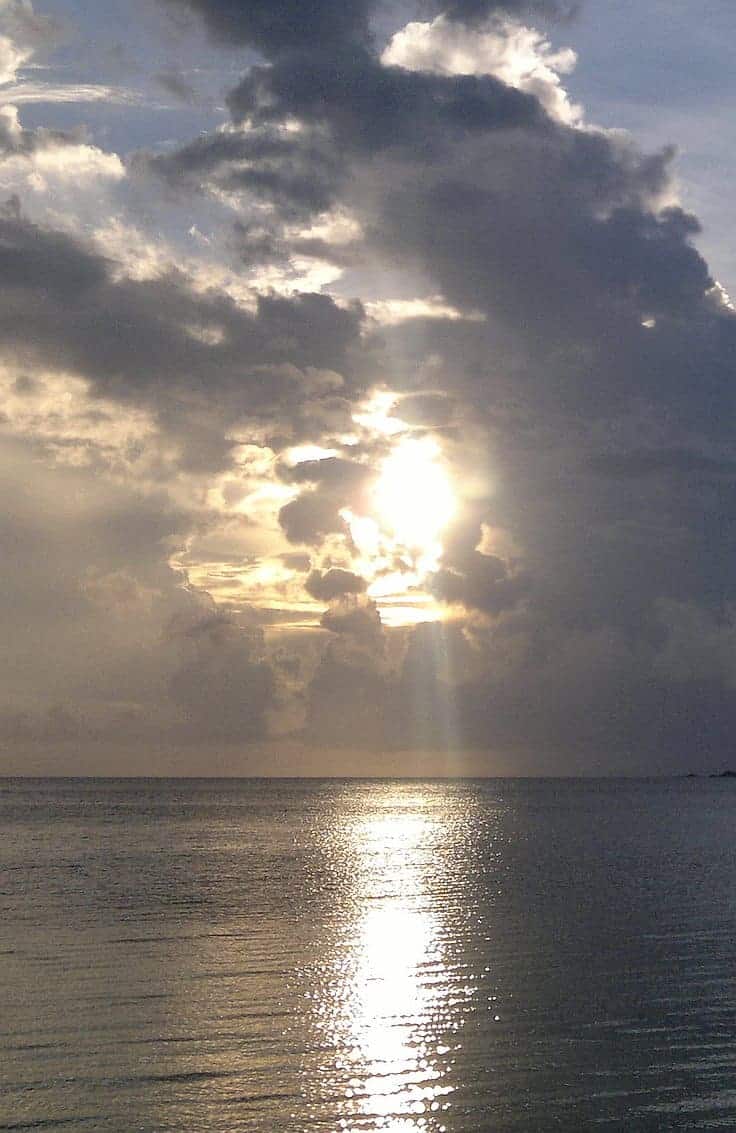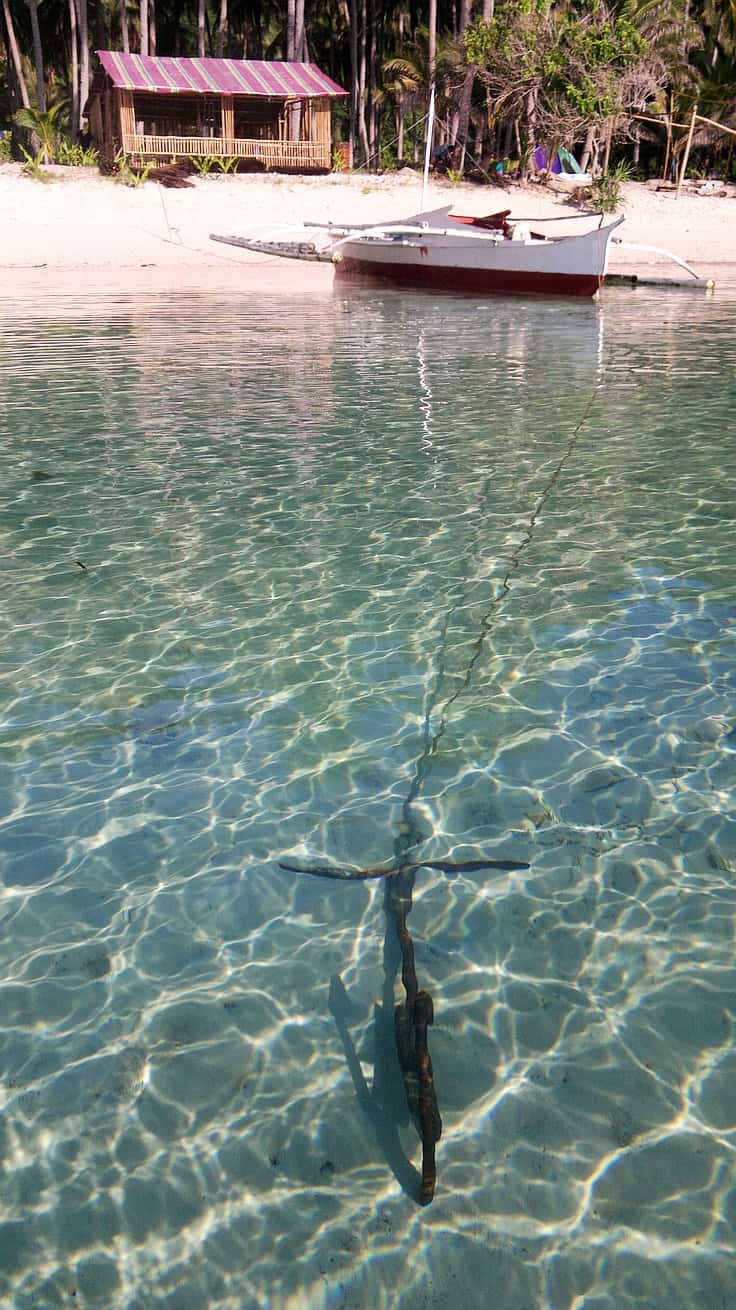 Property owner's boat parked in front of big hut he built for us before the temporary plastic tarp roof
will be replaced by traditional Nipa coconut leaf roofing.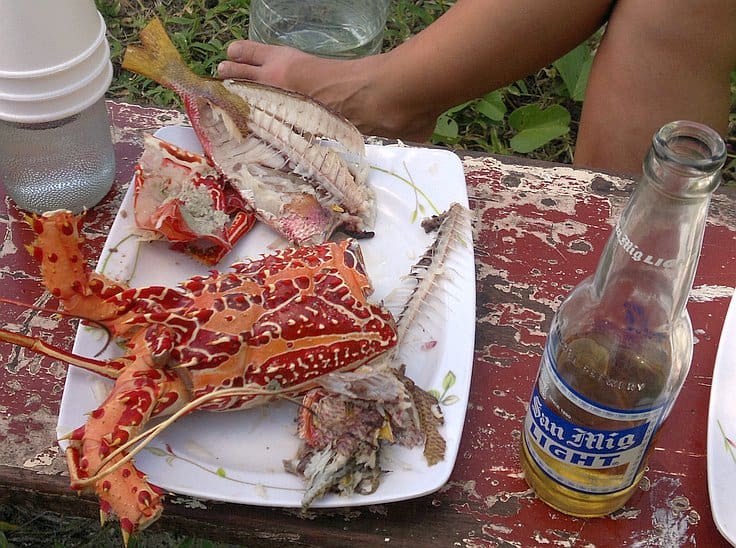 Big lobster amongst other goodies celebrating birthday of property owner's wife.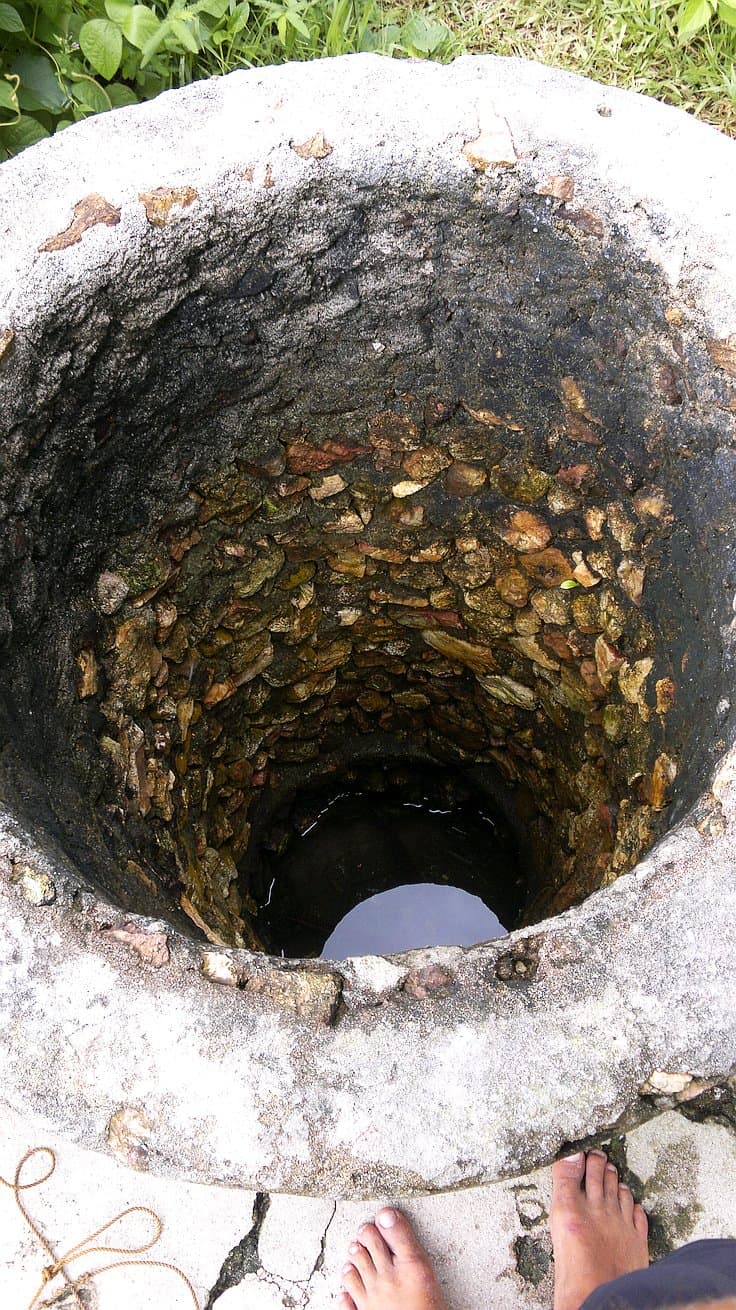 The waterwell for washing only.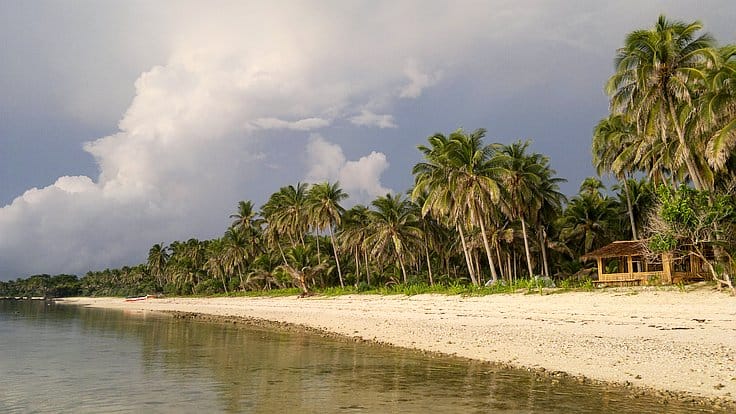 View of the shore with big hut and new Nipa roof.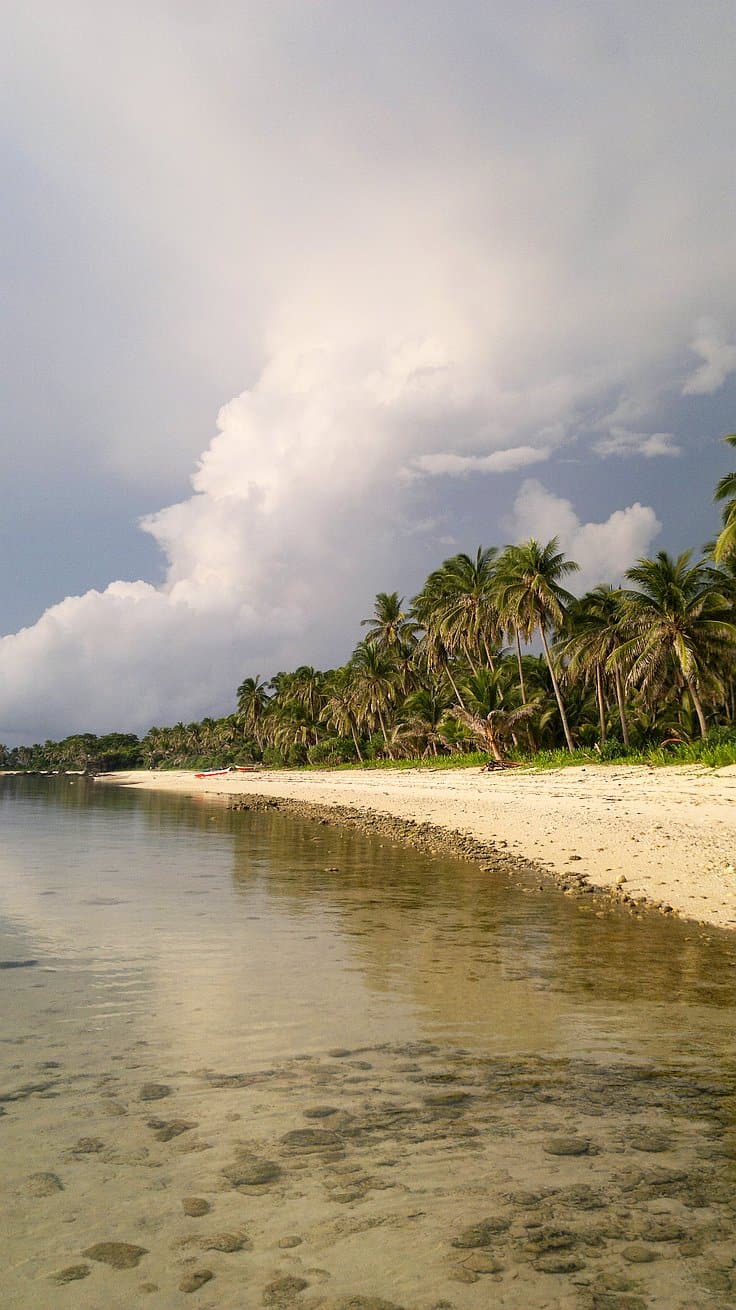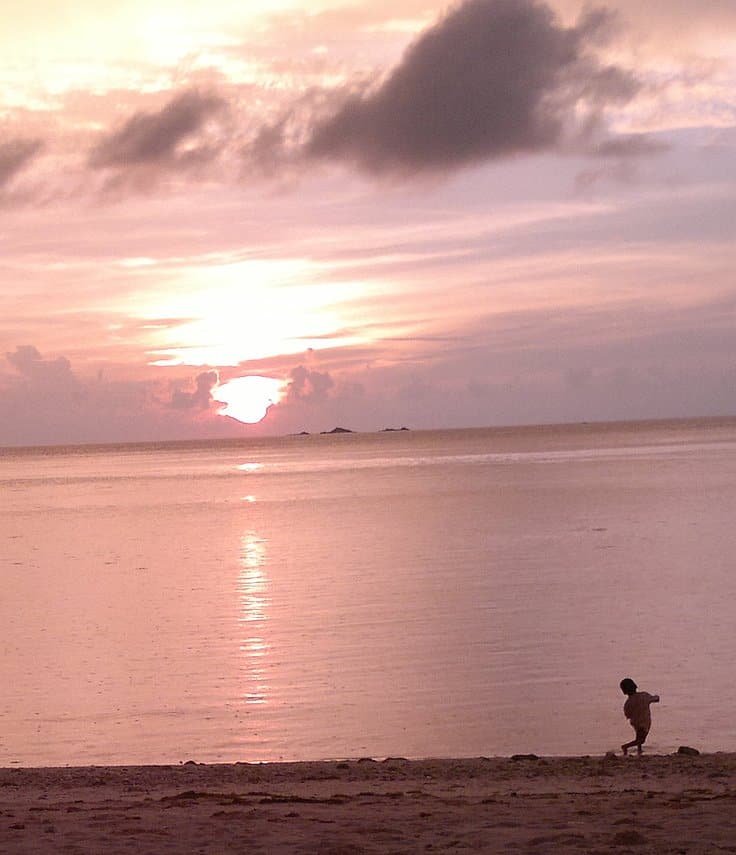 Caretaker's grandson dancing on shore to early morning sunrise.