Romantic Vacation – Honeymoon and Surprise Proposal in Palawan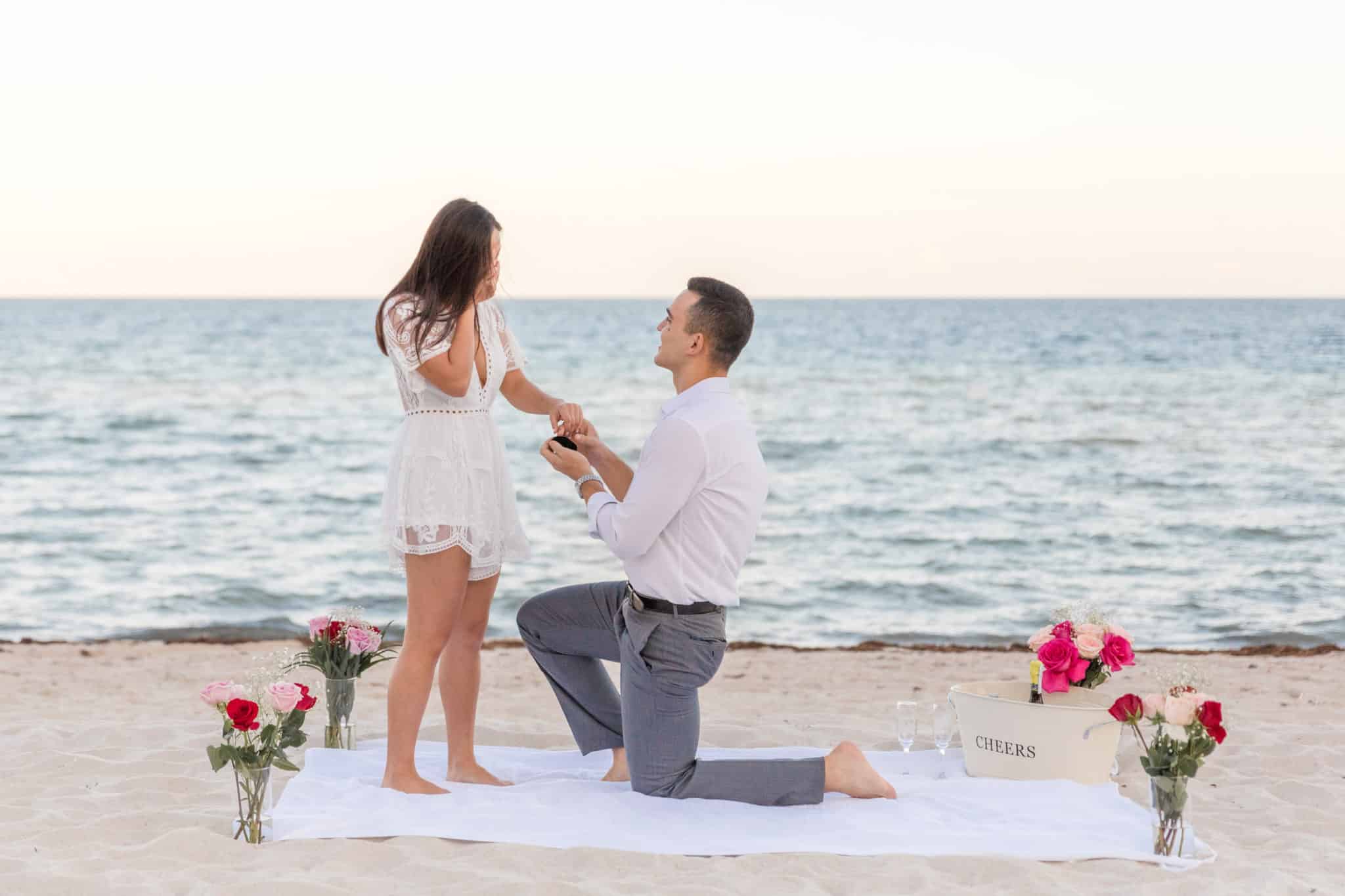 The Philippines is made up of more than 7,000 paradise beach islands and a great way to spend a romantic vacation is on a private custom boat tour, island hopping your way from one paradise to another.
The best place for this is between El Nido and Coron. Our tours start or end in Sibaltan, a nice archeological village about one hour east of El Nido. If you have time, on your way there you can follow our suggested itinerary by beach hopping your way to the secluded resorts there, spending at most only half an hour in the van each day.
We suggest staying at least one night in Sibaltan (such as at the place below) so that you do not have to worry about catching a van in the morning and start your tour as soon as you are ready.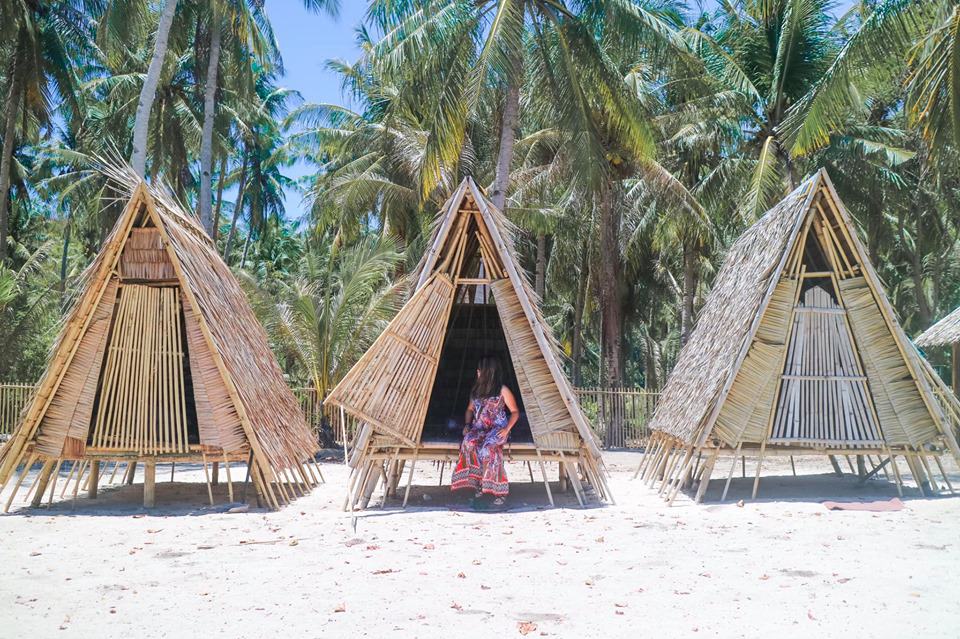 Your next stop can be the lovely island of Iloc (picture below), only 30 minutes away, where you can also stay overnight, if you so wish. There are many island beaches in the area where you can explore and snorkel during the day.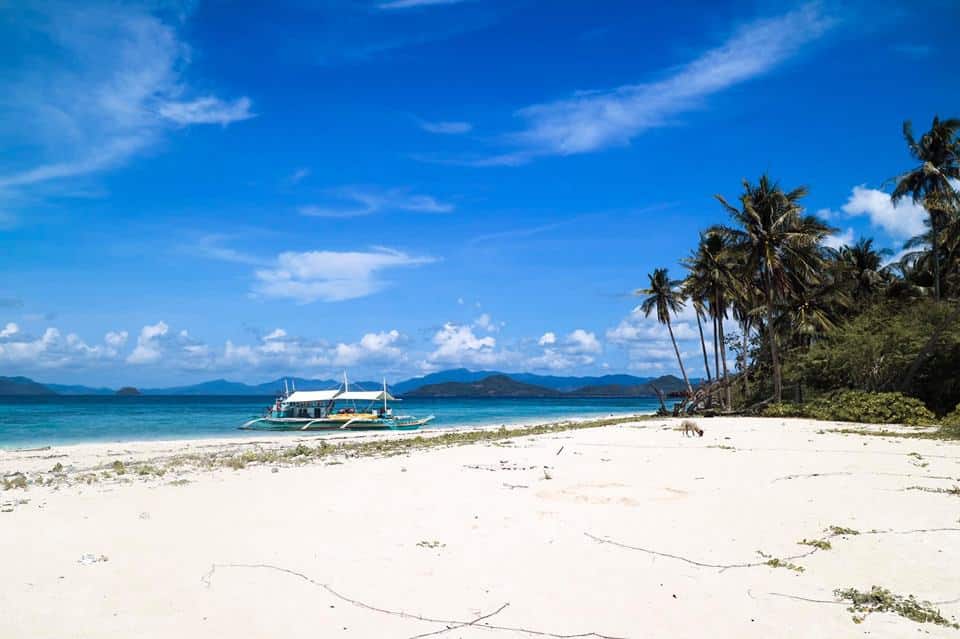 Your second day can take you to Linapacan, half way to Coron and itself surrounded by 52 islands. Tons of fantastic snorkeling spots in amazingly clear water. You will not find clear water like this in Coron or El Nido, and neither will you see many tourists, but friendly locals opening their hearts and homes to you. Linapacan also has caves to explore, an old Spanish fortress, and cliff diving into the water.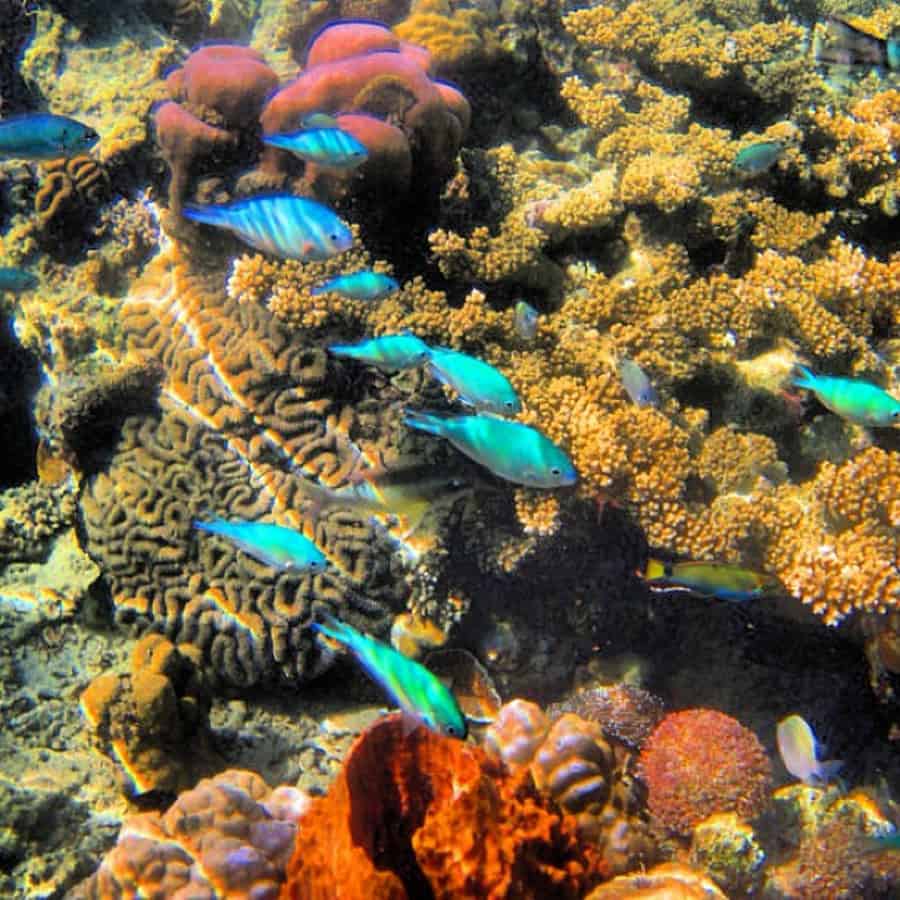 Amazingly clear water and fantastic snorkeling. Check out this video.
More videos here.
Note that our tours are custom private, so you can choose where to visit or stay, or simply explain to your boatman what you like, as they are the experts. Our tours cost 46,000p (about $900) for two people for a four day trip (not including food, accommodation or entrance fees to some of the beaches – get a free quote here). This is the total cost for the two of you, but if you want to share your boat with others, it only costs 1,000p for each additional person. Or 5,000p less or more for each day less or more.
Araw beach, one of the many places you can visit. A very small community lives here.
The standard package all-inclusive tour includes basic accommodation, but if you'd like something fancier you can book yourself, such as one of the places on our suggested accommodation page. You can choose which spots to visit beforehand, or simply discuss this with the boatman on meeting – usually they meet you the night before, so you can discuss things over a pleasant beer.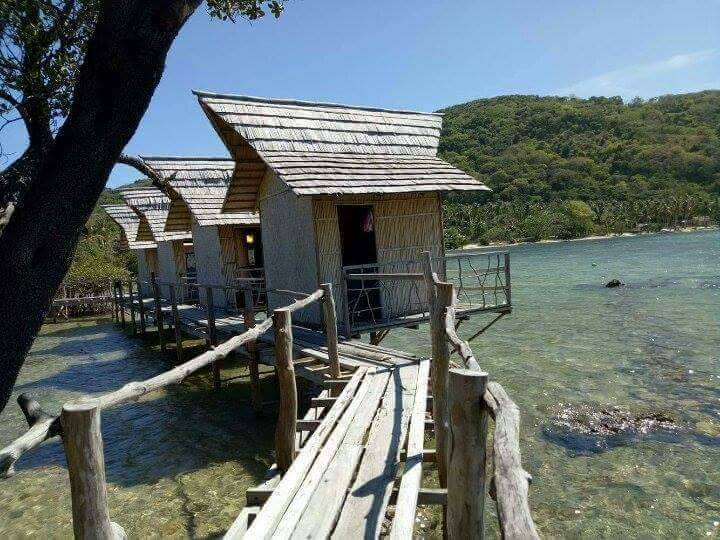 Example of some of the basic accommodation you can choose from, but fancy is also available.
There is also the option to rent a wakeboard and/or speargun. It can be a great blast to surf while passing between remote islands and beaches.
And if you don't mind getting basic, there is even the option to camp out on your own deserted island!
Bolina, one of the many beautiful deserted islands you can camp out on.
The boatman can set you up with cooking and anything else you will need.
For an instant quote, just fill in this simple form, or more info.