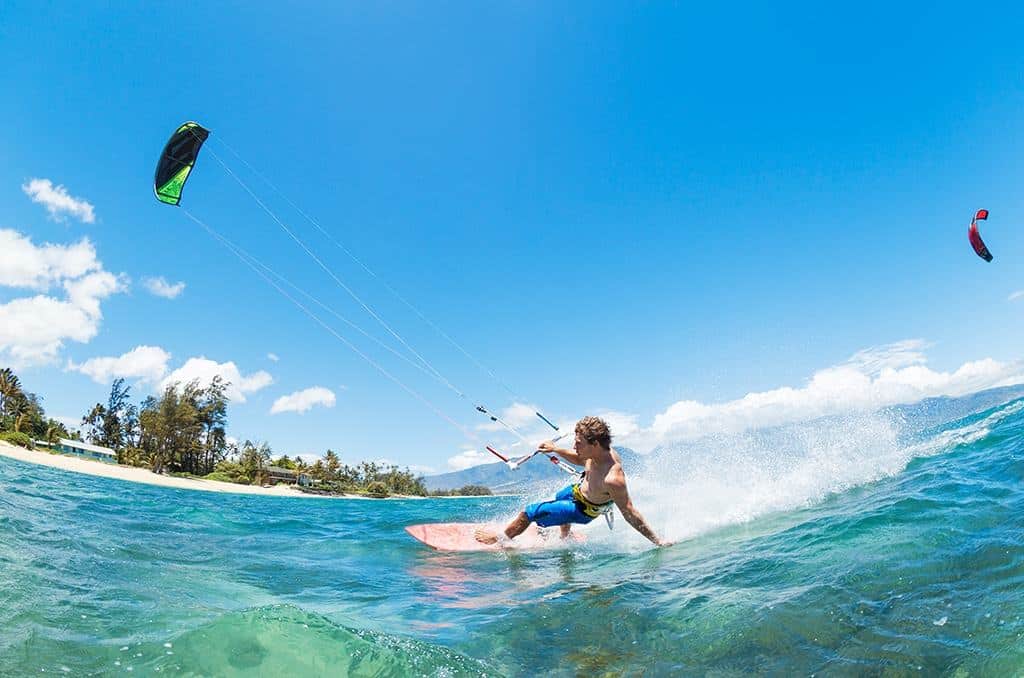 Custom private or group kitesurfing or kiteboarding boat tour expeditions between El Nido and Coron
Imagine endless virgin kitesurfing territory through one of the most beautiful places in the world, sprinkled with 82 islands of beach paradise. When you've had enough of kitesurfing you can snorkel in fantastically clear waters, explore caves, cliff dive, and experience Filipino rural life off the beaten path. 
You can check out the different kitesurfing camps along our route to get a general idea of the different conditions. Cuyo is the best and most consistent, but a bit hard to get to and not along our own route. During the right time of year (below paragraph) there is plenty of wind along our route and the experience is that much better because of the variety and more things to do.
Unfortunately, our two sails have been eaten by ants and I no longer manage my kitesurfing camp, but if you bring your own gear and come at the right time of year (usually around November to end of February – check out weather forecast), you are guaranteed to have a bombastic time. 
Check out this video of a Brazilian couple who enjoyed kitesurfing in virgin waters off a deserted island across from our old kitesurfing camp:
Your boat captain always knows where are the good beaches to launch from, depending on the weather and direction of wind, and there are many places along our route. Check out more info on our general route with our private custom boat tours, or you can join or form a group to reduce costs. 
Generally the boat (with captain and about four crew) by itself costs 45,000p (about $900) for four days, plus or minus 5,000p for each additional or less day, plus 1,000p for each additional person above one, plus 200p/meal/person, plus an average of 500p/person/night for accommodation. You can stay in a tent on a beach, on the boat for free, up to very fancy resorts. The choice is up to you as our tours are completely customisable. 
AND! For a change of pace or if the winds are not strong enough, you can use your kiteboard as a wakeboard. We also have two you can rent, as well as two wakesurf boards.
For an instant quote just fill in the form here, as it depends on your chosen route, number of days and number of people. It will automatically calculate approximate food costs each, accommodation, some popular places if you want to visit those, to give you a total per person cost. Let us show you around paradise!