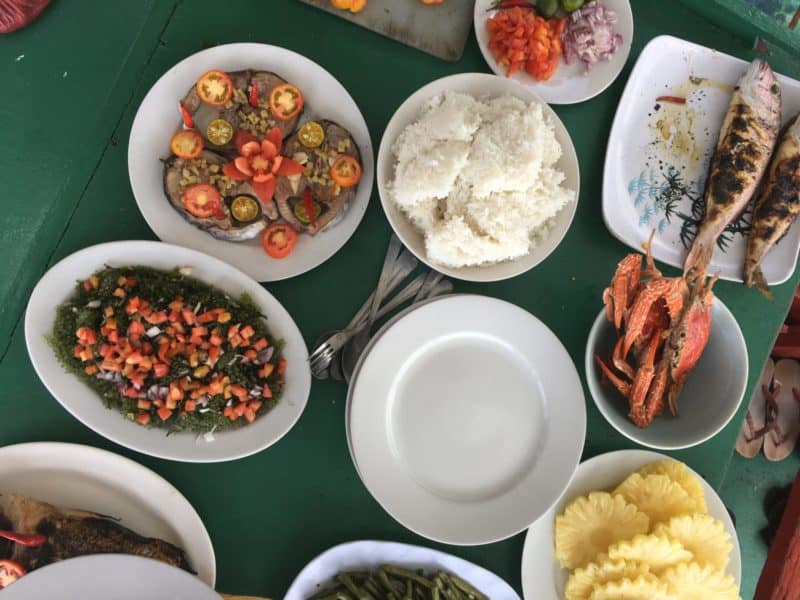 Best Restaurants in Coron Philippines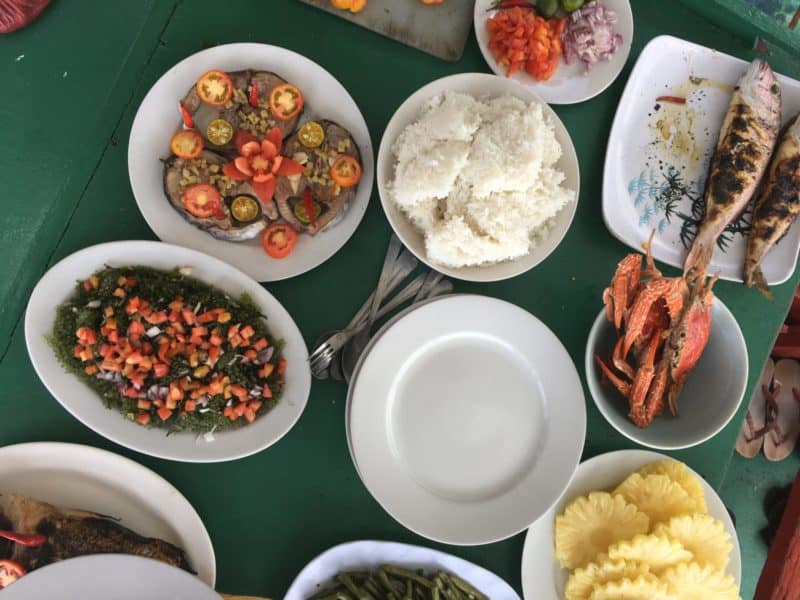 Looking for a place where to eat in Coron, Philippines?  Whether you are looking for affordable or fancy meals, we have got you covered!
Encompassed by crystalline clear water lagoons, white sand beaches and world-class dive sites, most of your days in Coron will be action-packed with island hopping tours and scuba diving.  Consequently, you will be looking to fill your boots with some delicious food at the end of the day.
Thankfully, Coron Town has some  restaurant options, and after spending more than a month there, we know all the best places to go.  In this article, we will share all the best places to eat in Coron.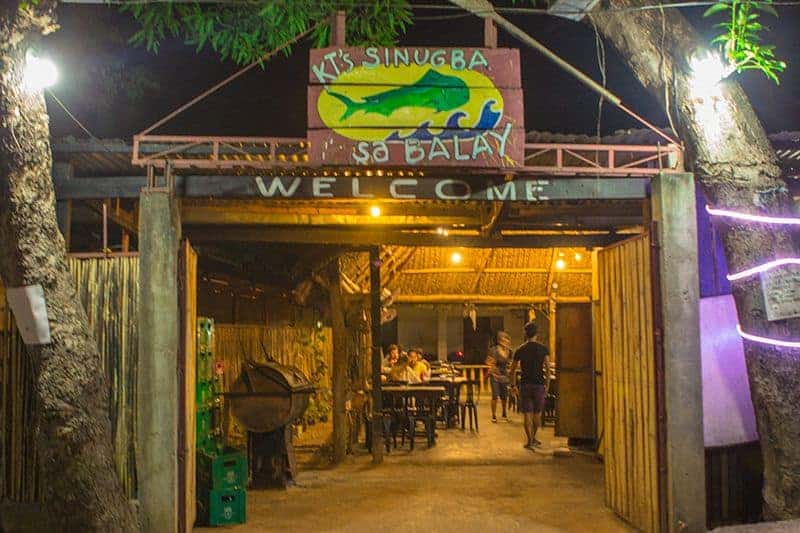 Not cordon bleu the dish, but food from a Cordon Bleu-trained chef at chicken adobo prices. The chicken adobo, tuna sisig, and mie goring (noodles made in-house) were all fantastic at this friendly, informal, serve-yourself-water-and-cutlery establishment. You should not miss out their fresh grilled seafood too.
Kawanayan Grill


I loved the atmosphere of the outside seating area. The wind chimes and straw hut decors give such a relaxing island vibe. Kawanayan Grill also has the BEST MANGO SHAKE. Trust me, I always ordered mango shake at every restaurant we visited. Theirs is for sure #1. The staff here are super smiley, accommodating and the location is conveniently located.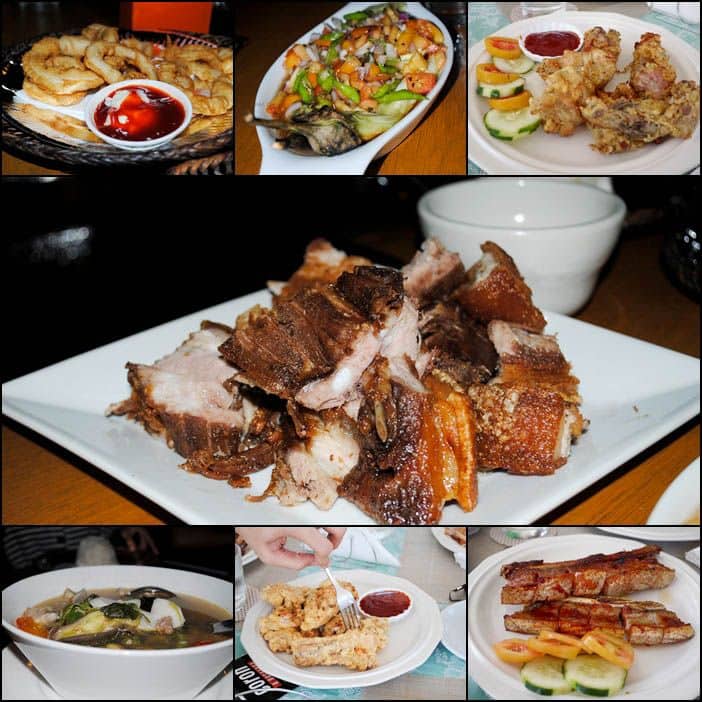 I recommend getting the dinner set for two, which includes an appetizer, soup, fish steak/mixed seafood, prawns, seaweed salad and rice. It's only 650 PHP and if you have more people in your party, just add one or two dishes. Definitely great and affordable. Perfect for big groups.
La Sirenetta
Where to enjoy drinks and nibbles in Coron, Philippines with a stunning sunset view?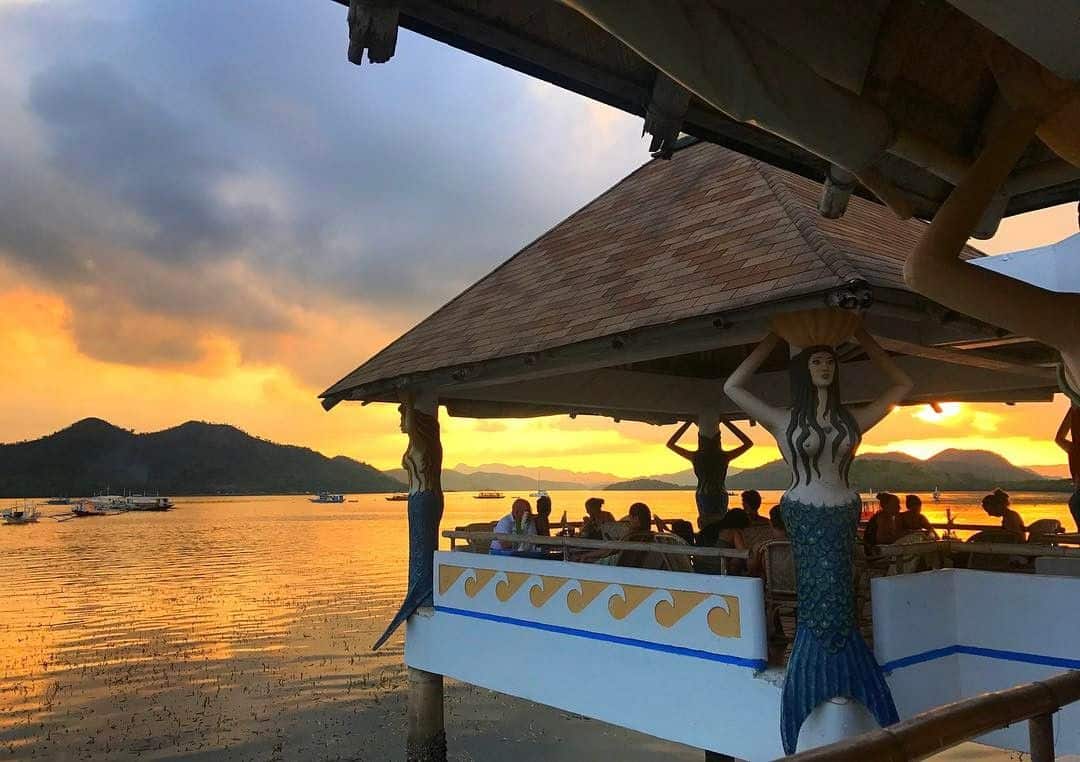 La Sirenetta Resturant is built over the water and has a breathtaking view of the Coron Bay especially during sunset. It offers a wide choices of food including Asian and International dishes.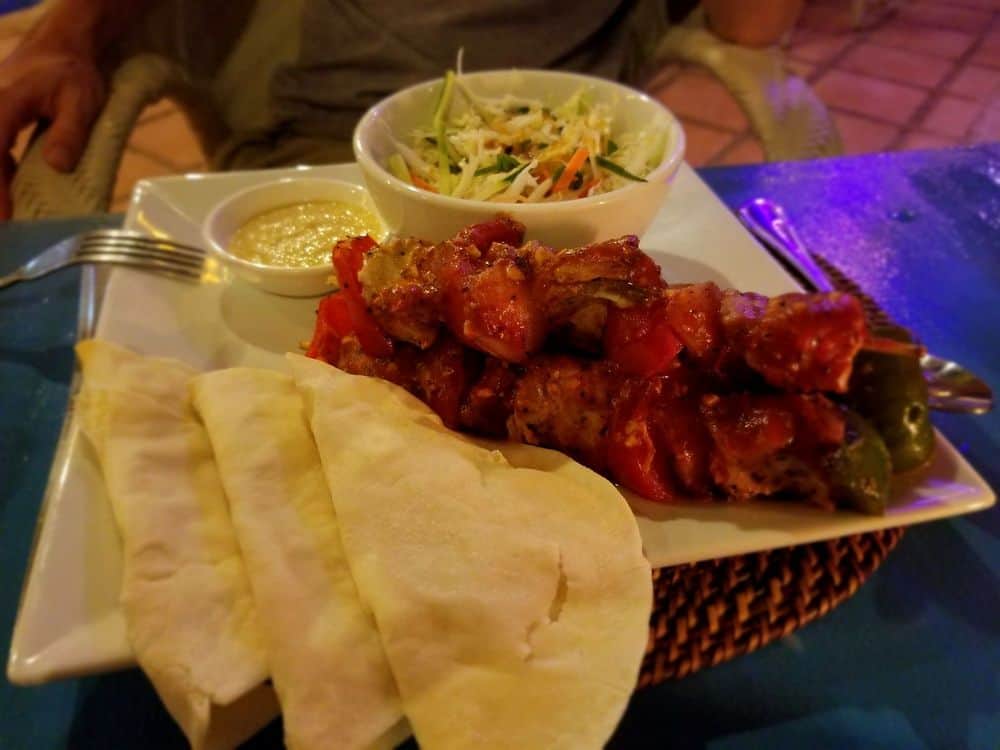 La Sirenetta has a comprehensive menu of local & western dishes;  however, we would come here to indulge in their tasty appetizers, seafood and drinks.  The cheese sticks and hummus are the perfect accompaniment with a mouth-watering mango daiquiri. I liked their own version of calamares but I found the serving too small even for a single person however it was still delicious. They also have a pool you can play at while waiting for your ordered meals or while you are done eating and having some drinks.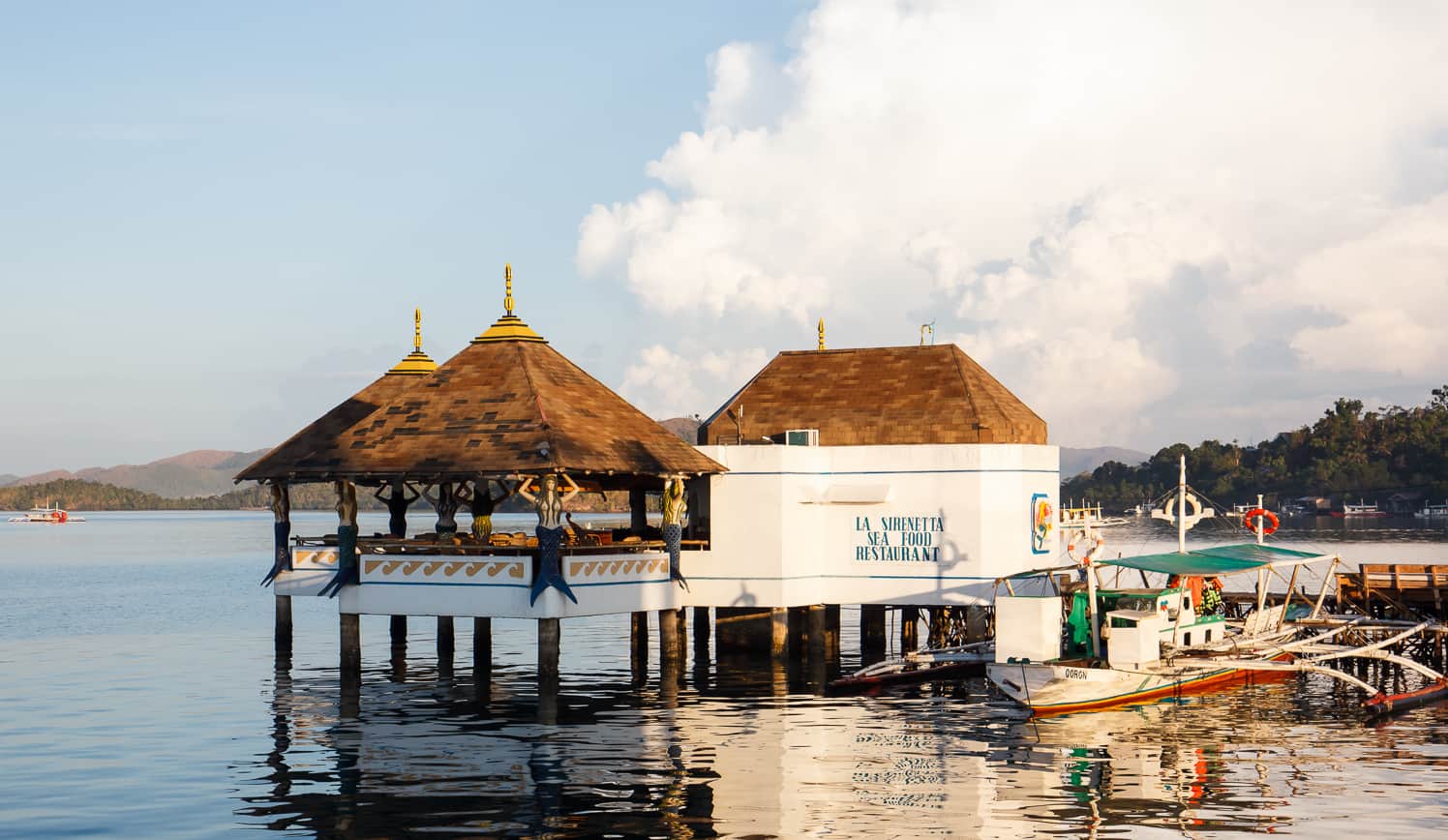 This place is usually packed in the evening before the sunset, so better come early!
Address: Real St, Coron Town Proper, Coron, Palawan
Price range: Dishes are ranged between 200-500PHP
Lolo Nonoys
Where to Eat the Best Local Food in Coron, Philippines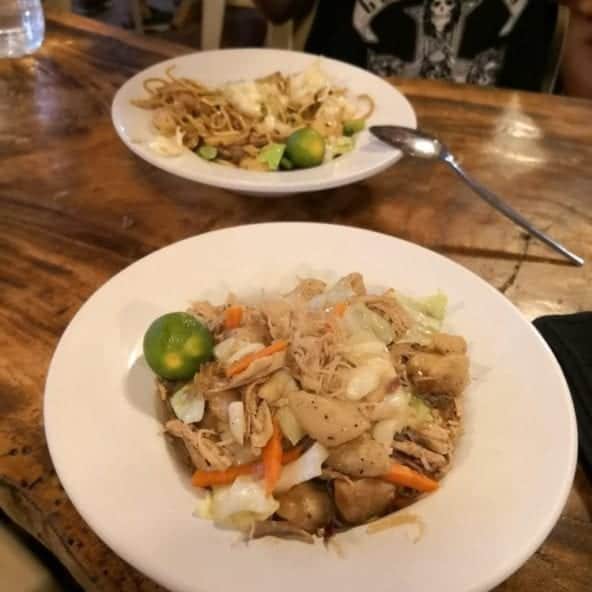 Cheap & delicious local food, with an abundance of local delicacies for you to try.   Popular choices are the Pork Sisig – An interesting meat dish of fried pigs face and ears (it was f*cking delicous), chicken adobo and pancit bihon. It's very affordable and authentic filipino dishes.
Price Range:  Dishes range from around 120-400PHP
Sea Dive Resort/Restaurant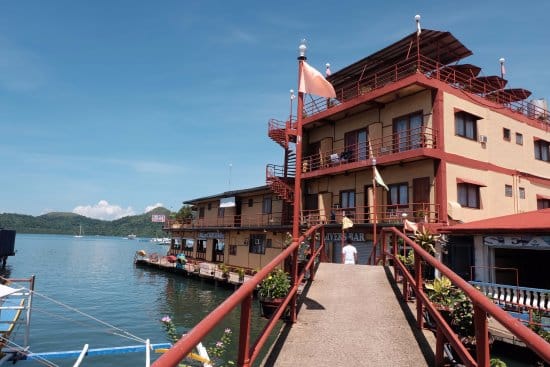 Oh we love their chicken burrito and calamares! This resort is famous for their diving courses. They offer room accommodations where we stayed for almost a week and they also have their own restaurant. Their servings are great for sharing. It was my first time to try eating there because of my husband who had been telling me to try their chicken burrito which was his favorite. He was right! It was very delicious but based on my husband's experience, he needed to go to the toilet after eating it. Maybe it was the spicy sauce he would love to put, we do not really know.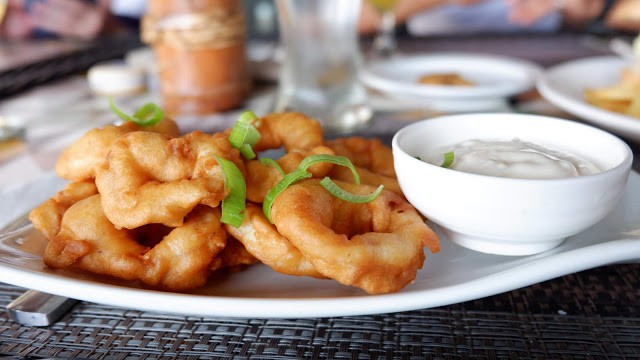 Anyways, they also have some seafood dishes. I am a massive fan of seafood so we tried to order some fish soup and calamares. Wow! It was so good!!! Every afternoon when we were in Coron, we would order calamares while playing cards. I love how not gooey it is, full of flavor and their garlic sauce complimented its taste more.
Eggplant With a View from Levine's
This place was so good particularly their chicken curry. The food (especially the 80 peso spicy eggplant with rice), and bargain 100 peso 1 liter Red Horse beers were almost as awesome as the sunset views from their third-floor rooftop patio. Yes, they have three floors. The first floor is where they have their kitchen and might not look appealing to you in the first glance and if you do not know that they have two more floors above, you should check it out and have your meal there. On the 3rd floor, you will have a view of the ocean and and its breezy.
Once You're Done Digesting…
You probably didn't come to Coron just to eat, so discover what else is there to do around town and around Busuanga by checking out our customized private island hopping boat tours….