Best Spots and Tips Before You Go to El Nido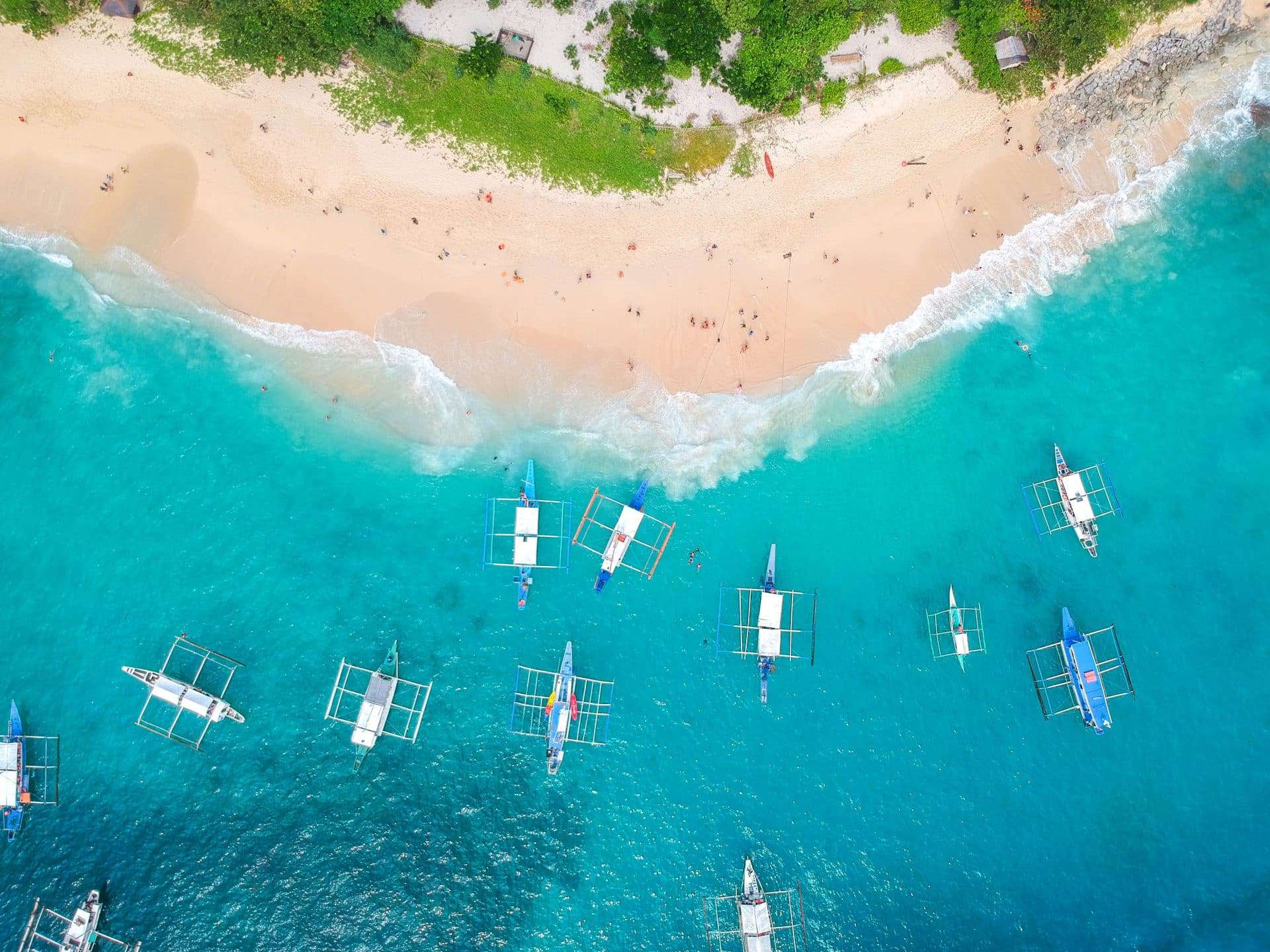 Palawan has been famous for so many years because of its exquisite beaches, diving spots and lagoons. El Nido, which is one of the famous tourists spots for people visiting Palawan, has been receiving large amounts of tourists every year. Most people only have few weeks vacation in the Philippines, so they would normally spend at most a week in El Nido.
What if you only have a few days to spend for an island hopping boat tour in El Nido? Which spots are the best with such limited time?
I have been to El Nido a few times and enjoyed almost all of the tours. But for others who do not have the leisure of spending at least one week in this stunning paradise, do not worry, I am here to help you.
Tips on how to make the best of your time in El Nido
1. Book a place on a beach
At Las Cabanas Beach near El Nido on the island of Palawan in the Philippines, a girl does a cartwheel over the shallow water causing a reflection during the best sunset
To those beach bums who have three to five days to spend in El Nido, I would suggest staying in Las Cabañas beach or in Nacpan beach. Las Cabañas beach is around 15 minutes away from El Nido by tricycle, which is not that bad. There, you have plenty of things to do when you get tired of doing island hopping boat tours. There is a zip line, hammocks, bars and restaurants. I consider it as a perfect place to watch the sunset while drinking a beer or some piña colada on hand. There is a restaurant at the corner of the island that lights up fire torches on the beach after the sunset and which makes the ambiance romantic and relaxing.

The long stretch of beach at Nacpan
If you are looking for a quiet place in El Nido with a long stretch of beach, Nacpan is perfect for you. It does not have massive selections for bars and restaurants, but you can still party on the beach. If you want to party and you are feeling too lazy to go to El Nido, there is a party place in Nacpan right on the beach called Mad Monkey Hostel. If you plan to party in El Nido or visit it most of the time but would rather stay in Nacpan beach, I suggest renting a motorbike. It is cheaper and more convenient.
Party at Mad Monkey Hostel in Nacpan beach, El Nido
2. Book a private boat tour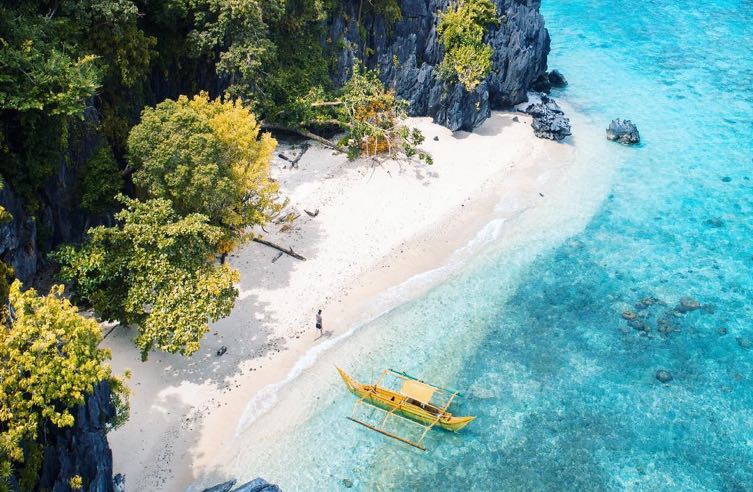 With the exquisite beauty of beaches and lagoons in El Nido, there comes the increasing number of tourists every year, especially during the holidays. As a result, it is not easy to enjoy the beaches and lagoons just for yourselves. Taking beautiful photos not populated by others seems next to impossible. But do not lose hope, we have a SOLUTION for you!
Booking an El Nido private boat tour is the best decision you could ever make. With a limited schedule, avoiding the crowds is possible if you book a private boat tour with us. In El Nido, the usual joiner boat tours start at 9:30am, sometimes later, such as 10am. With us, you can start as early as 8am. You can also customize your tours. Yes you can! You can combine some best spots from Tour A with Tour C, or Tour A with Tour B but we have to check with our boatman first if your suggested itinerary is possible considering the distance of each islands from each other. Just let us know in advance and we'll arrange it for you.
3. Best spots in El Nido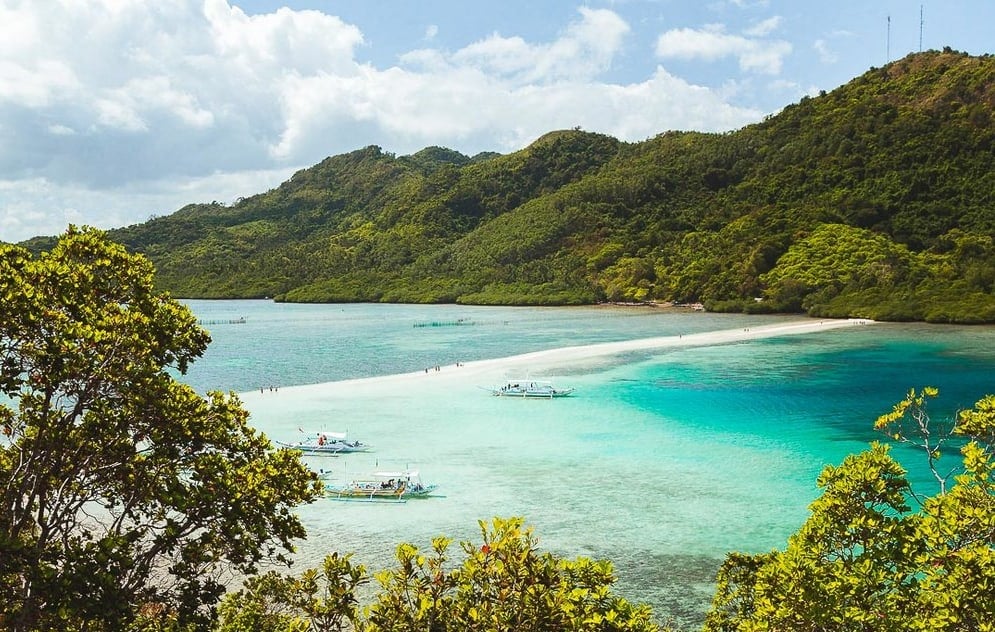 Snake Island in El Nido, Palawan
In case you are wondering which tour you should choose, A B or C, with a limited number of days, following are some suggestions.
Best spots for El Nido Tour A:
Secret Lagoon
Papaya Beach
Best spots for El Nido Tour B:
Pinagbuyutan island
Snake island
Best spots for El Nido Tour C:
Hidden Beach
Secret Beach
If you like to book a private or joiner boat tour with us, please click the photo below. With minimum of 6 people in a group, we have a special offer —- DRONE SHOTS!!!