Home
»
Travel Goof » Early years »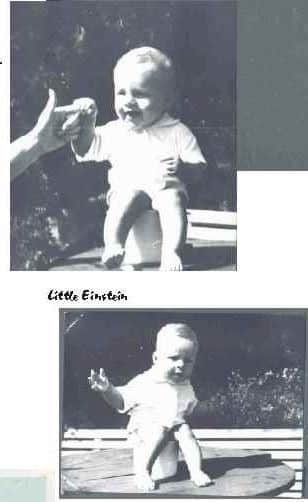 My great great grandfather was an albino genius judge who remembered all the laws in his head, but he was a choleric tyrant who traumatised his Jewish wife, who eventually died from the abuse. More on the Kosman family history.
After WW2 and under the Russians, as a student of electronic engineering my father fine-tuned his radio to capture signals from the west to distribute real news by fliers from his moped.
I too was born in Czechoslovakia, in 1965, but with the Russian invasion in 1968 it was time to sever our roots. We crammed our stuff into a two-cylinder Lada and raced for the border, as the Communists had given everyone until midnight to get out of the country. After all, better to let the shit disturbers leave so they could better manage and suppress the meek, remaining flock, who usually make up a majority of any population.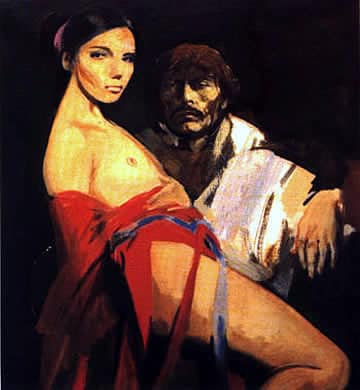 But the Czechs in the countryside thought they would slow down the incoming tanks by littering the highways with nails. Doubt it would have slowed any tank, but it certainly slowed us down, as my father was forced to patch up our tires six times.
On the way to the border we stumbled on a fork in the road and didn't know which way to go. Nobody at a neighbouring farm came to the door when we knocked and were probably afraid, hiding inside, so a coin was flipped and off we went.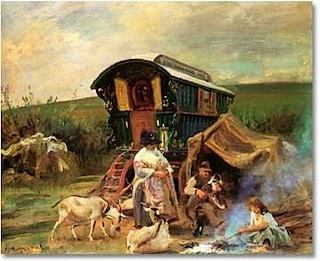 Got to the border well past three in the morning and were afraid they would not let us through, but the Czech border guard smiled us off without a problem. When we met up at a Swiss hotel with a bunch of other Czechs who had freshly escaped and explained our story, they all started distancing themselves from us, assuming we were Communist spies. But a comparison of our maps showed that we had a later version than the standard one issued to the Russian army. We were therefore lucky and escaped the country by a 50% margin!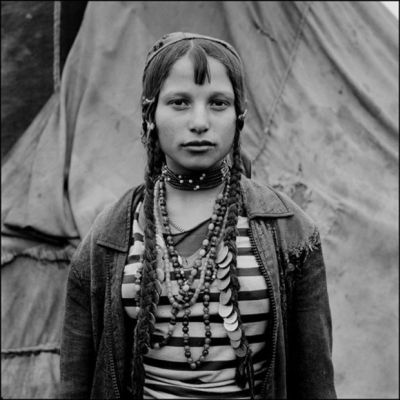 My aunt decided to settle in the UK, my parents in Canada, and my uncle in the U.S., where he later committed suicide. I grew up in Ottawa and spent my summers and the weekends at the cottage on Mississippi Lake, building forts and feeding bullfrogs and snakes to snapping turtles with my Huckleberry friend Robert. In Ottawa we formed a gang of ten-year-olds, setting on fire crazy glue which we oozed out onto sidewalks and streets, traumatised the security guard at the local shopping centre, and committed all sorts of other no good. I was in charge of steeling candy and would walk out of stores with entire bags in my hand, because I looked too innocent to be a thief.
My father had left by the time I was six and the tyrant in my blood began to surface, my single mother not able to control me. She went through several boyfriends until settling down with another Czech, who had lived with his mother until he was 30. He had studied karate, had a very short temper, and believed my sister and I had to love and respect him because of his marital agreement with my mother. This was by the time I was a 14 year old delinquent and I was not about to change my ways. It became an unbearable house to live in and, by the time I was 16, I suggested they put me into a boarding school, which they agreed to with great relief. My sister was furious she could not join me.
In the boarding school I was an outcast because I had become socially crippled after two years of constant verbal abuse by my stepfather. But I slowly climbed out of that and by the time I got to university I was well on my way to healing. The university was famous for having the second highest consumption of alcohol per capita in North America, and it was great fun.
After one year of that party mayhem decided I needed to get away and discover what I wanted to do with my life. My mother had pressured me into going to university straight after highschool, even though I felt I needed to take a year off. Now I ended up taking three years off, working various jobs across Canada.
Eventually decided I wanted to complete my university degree, and funded it by planting 600,000 trees during the summers. Being one of the top 10 hardest jobs in the world, eaten by ravenous mosquitos and enduring extremes of nature, this profession usually attracts and sustains only the wildest and crazies. But it served as a nice balance from the cushy lifestyle of a university student, while exposing me to an environment which would further craft my Bohemian ways.
Finished university but didn't know what to do after that. One idea was to move to Montreal and start a photo studio, or to New Orleans and see what happens. Both seemed the most European-like cities in North America and something more interesting than what I was generally growing bored of – North American society.
The treeplanters urged me to go traveling first and not dive straight into a career after university. My funds did not afford me the world tour I was hoping for, so I decided on a six week trip through Europe instead.
The moment I stepped off the plane in London I was enchanted by the diversity and difference from back home. Door handles seemed upside down and everything was new. After traveling through Europe I decided to move to Prague. Everything seemed exciting again and I was glad to have left North America.
Having arrived shortly after the fall of Communism, city life in Prague was often compared to Paris after WW2. Beer was cheap, the beautiful women accepted western men with open arms, and hope of a better life filled the air. The multinational companies stormed in with their entourage of staff to train the locals, such staff the more adventurous of their crew. They had it quite well, with their western salaries, but alas the locals did get trained, many foreigners returned back home or followed the capitalist wave eastwards, and the environment slowly settled down to a more predictable suburbia – it was time to move on. With the onset of internet, the last 7 of 15 years that I spent in Prague I began to mastermind how I could take my work with me on the road.
Landed a major project which allowed me to visit my mother after eleven years of departure from Canada, and to pilot test my concept of working on the road. Off to Mexico it was!
On returning to Prague, my thirst for a perpetual life of travel and lounging on the beach was ever heightened, but it took me three years to find my truck and convert it to a caravan.
Spent the last year posting ads on the internet to try and find a girl to travel with me. Some of the responses were certainly interesting, but it took even longer to stumble on some travel chicks!
– first, to design the caravan
– next, to construct the caravan
– over the years, requires further caravan beautification
On the road for good now and life is crisp again!
2006:
– hook up with basketball crew in Southern Croatia
– with travel mates to Montenegro
– a peaceful stay in a lovely bay
– cruisin the country with Tommy the Party Preacher
– escape the winter to Southern Turkey
2007:
– along the southern coast of Turkey
– escape the heat of Cyprus – aupair for cousin in London
– getting ready to escape from a dreary Cyprus winter
2008:
– first friends visiting me to Cyprus
I continued my online stories at travel goof, and am now in the process of rolling out my travel book there. In short, after Cyprus I drove through Greece and wandered around the Balkans for the next couple of years, leaving the beautiful beast behind to escape the cold of Europe and move to Asia in the fall of 2011. Fell in love with the most beautiful paradise island, in Thailand, where I fulfilled a multi-decade dream of landing on a beach with perfect year-round weather and get bored of it after a couple of years. I fulfilled that, everything was perfect, not exactly boring, but I was feeling sedate. After 2.5 years ripped myself out of my comfort and hit the road on motorbike, with the intention cruising Asia. That though stopped short at the first border control, Malaysia. Updates here, with an eventual noodle path to where I am now, building a kitesurfing resort in the Philippines (my comparison between Thailand and the Philippines).
Fell in love with the girls, people and country so much, I'm actually thinking of settling down longer term and start a family of five children. Why not add such a chapter to my life? After all, I've always gotten along great with kids and it will be nice to be one myself, again (or already?). Adventures have many dimensions!
Some links
A little teaser:  last roadtrip in Europe with some Singapore chicks.
For those who may object to the title of this book, a discussion here.
If you'd like to check out some of my other goofy writings:
–         some of my fictional stories and other ideas
–         super diarrhea and hemorrhoids
–         the ultimate burning ring of fire
–         my life with the police – not online yet
–         how Malaria works
–         history of the English language
–         history of Tocharians
–         the language of Guarani
–         lots of crazy stuff on my Christ pages
Home
»
Travel Goof » Early years »
We are a family operation managing private custom boat tours in the beautiful Palawan area, and are happy to help travelers with their plans through the Philippines, having traveled a lot of it ourselves and planning to visit it all. These pages in this section cover my various solo travels before meeting my wife.