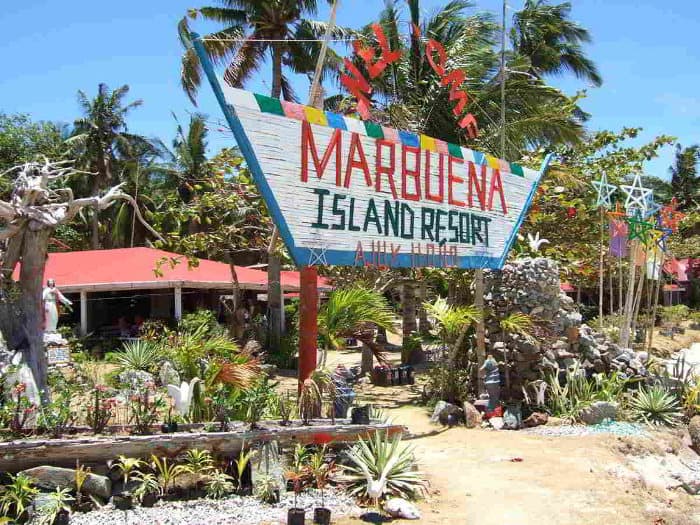 Travel Tour Packages to Marbuena Island
The Marbuena Island Resort owns the whole island, but you can come visit without having to stay there. It is about 2 hours drive from Iloilo and then 25min boat ride to the island. Expect crystal clear waters and perfect white sand, while the staff receive rave reviews for their superb service.
A very chill place if you want to take a break from hectic traveling, and you can go on a four or seven stop island hopping tour (usually includes Calabaza Island with its 18th century Spanish lighthouse, Nasidman island and its rural fishing community, and other islands and white sand beaches with excellent snorkeling). Facilities are apparently the best of anything north of Iloilo. It used to be a family retreat, for which reason it was not susceptible to loggers or poachers, the island now boasting a rich jungle with diverse mango forests, a lone trail etched into its perimeter. The rich jungle is home to many birds, who are quite joyful in their proclamations.

Explore Panay
Explore Philippines
Marbuena Island
Average rating:
0 reviews