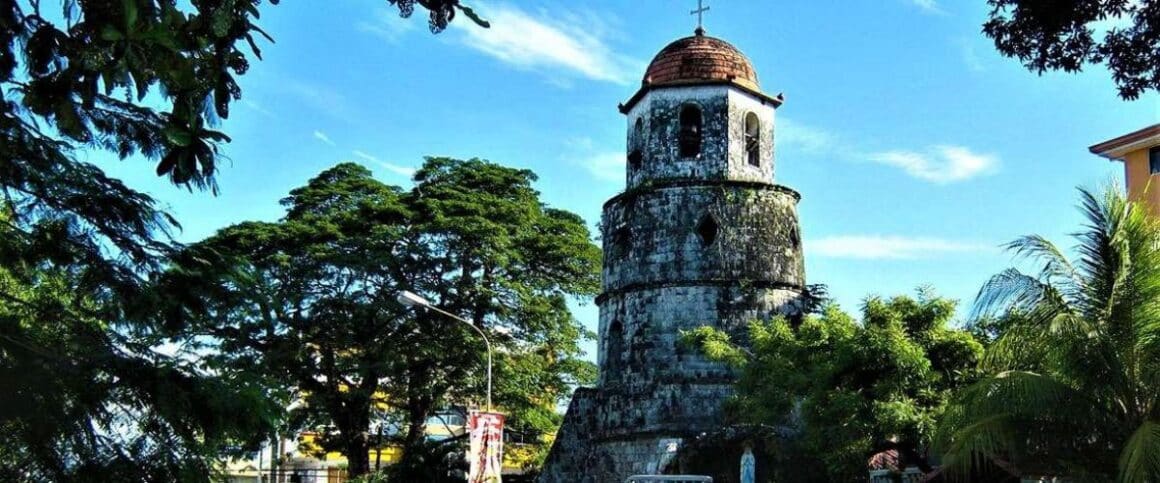 Dumaguete: The City of Gentle People
Dumaguete presents a different laid-back vibe to visitors. As such, It is dubbed as the city of gentle people.
Tracing Dumaguete's History
In the past, Dumaguete is a battlefront for Moro pirates because of its coastal geography. The frequent Moro raids derived the name dagit, which means "to snatch." This has, later on, evolve into Dumaguete, which is "to swoop."
As a component city, Dumaguete is home to 131,377 locals as of 2015. It is also the site for four universities and numerous colleges. This has made the city an educational hotspot for students from adjacent provinces. The best-known Silliman University is the first Protestant university in the count. Furthermore, it is also the first American university in Asia.
How to get to Dumaguete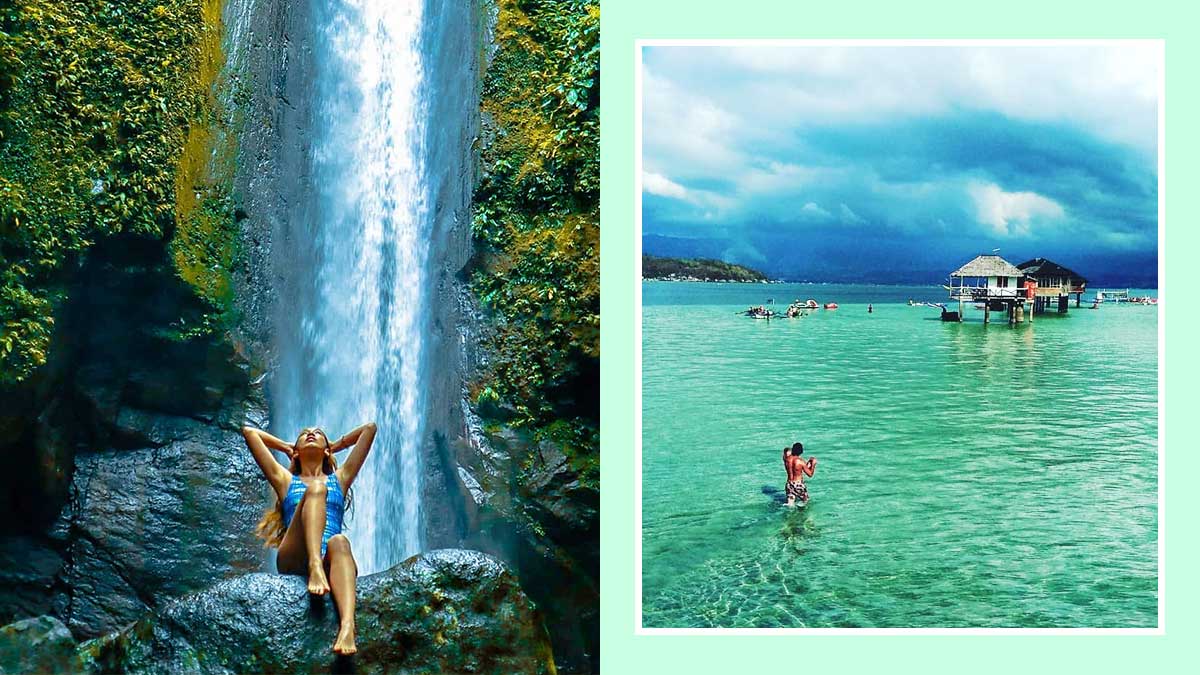 Accessible by a 1-hour plane ride from Manila, the city welcomes every traveler awaiting to explore its tourism offerings. There are also other entry points from Cebu, Bacolod, and Bohol. Moreover, Dumaguete is just a short ride away from another mystical destination, that is, Siquijor.
Coming from Cebu, there are plenty of travel options. Dumaguete can be reached through-plane as the faster means. There are daily domestic flights via Philippine Airlines or Cebu Pacific. On the other hand, one can also opt for a bus or ferry. Proceed to Cebu's South Bus Terminal if you wish to take the bus. Depending on your itinerary, you can catch the earliest bus at 5:30 AM. Travel time is around 6 hours.
The practical way to hop on a ferry in Liloan Port in Oslob is coming from the South Cebu side. Check out the Sibulan-bound ferry. Travel time will take around 2 hours. Upon arriving in Sibulan Port, hail a jeep or multicab for a 30-minute ride to Dumaguete.
For travelers coming from Bacolod, there is a direct bus ride to Dumaguete. It is a 6-hour trip from Bacolod South Bus Terminal. Hop on a Ceres Liner bound to Dumaguete. It is best to ride out at night time. The entry point to Dumaguete City is majestic if you manage to arrive at sunrise.
The fastest way to get to Dumaguete coming from Bohol is by plane. The Tagbilaran airport cues Philippine Airlines and Cebu Pacific flights going to Dumaguete. It will take you a 50-minute to your destination. Furthermore, fast crafts and ferries are also available from Tagbilaran port. Ocean Jet Ferry provides the sea logistics for two hours.
When is the best time to visit Dumaguete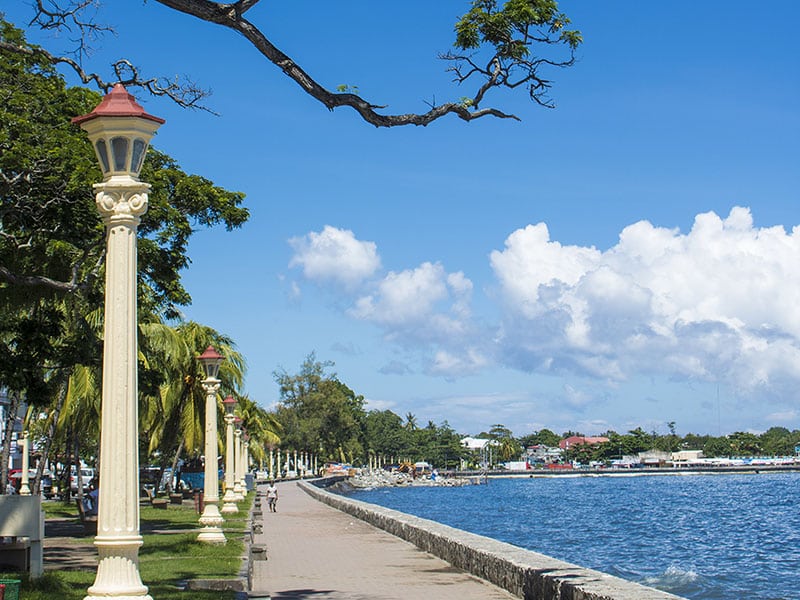 It is ideal for visiting during the summer season (March-May). That is if you're a beach junkie. The city takes on a vibrant form from September to October. Visitors can join in local Dumaguete festivities.
The city celebrates its Sandurot Festival in September. Tourists can join in the street merrymaking through its Pasigarbo event. Dance your heart away in the beat of the drums! In mid-October, Buglasan Festival is coined to be the "Festival of festivals."  Celebrate and immerse in local Dumaguete culture through street dancing and events that are uniquely local.
Local cultural immersion
Because of Dumaguete's rich heritage, it will be a waste not to immerse in it. There are beautiful places in Dumaguete that trace its history and haven of many stories.
Dumaguete Cathedral and Belfry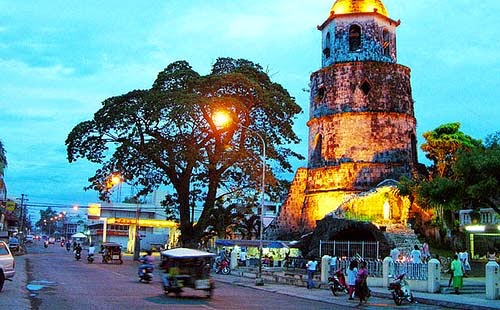 While almost all Philippine provinces have a Catholic church in the middle, the same is true with Dumaguete. Standing in front of Quezon Park is an old stone Church popularly known as St. Catherine of Alexandria Cathedral.
Built in the 17th century, the cathedral is home to a historical belfry tower constructed in 1811. This belfry provided aid as a watchtower during the many Moro pirate attacks on the province.
Silliman University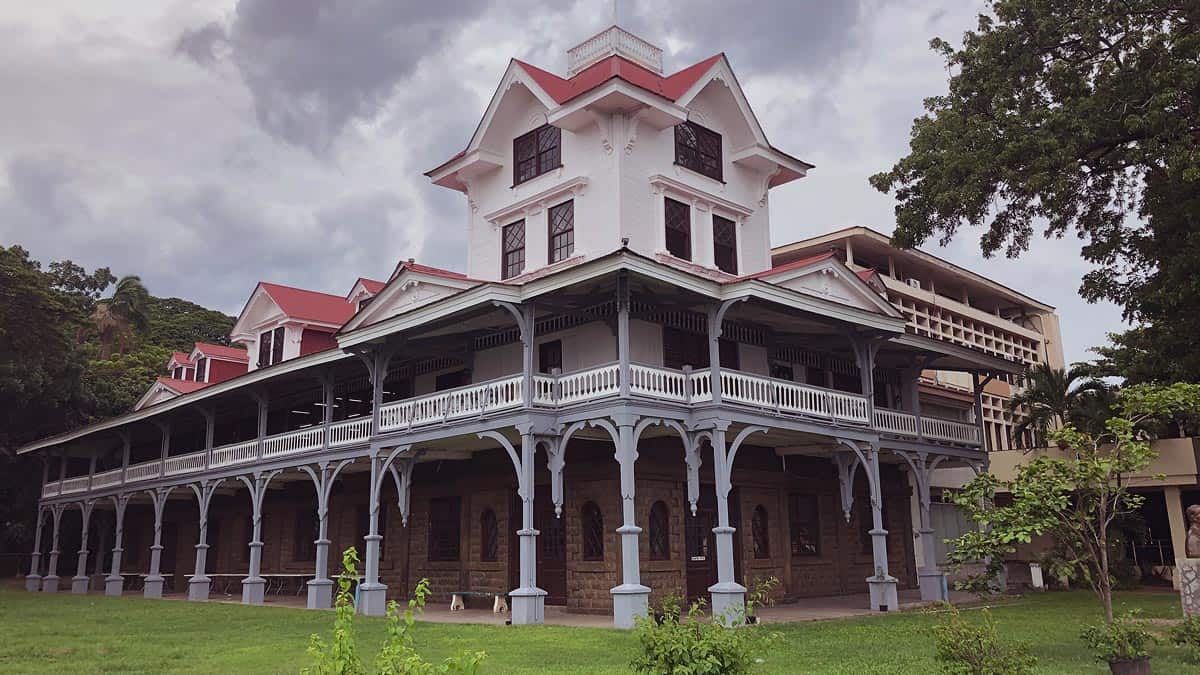 As the first Protestant university in the Philippines, Siliman University's history is parallel to the city's past. The giant acacia trees stood the test of time and were the lone observer to the changing times of the university and Dumaguete as a whole.
Water adventures
Dumaguete offers several beach sites and island hopping. There are just too many spots to checkout. Ranging from water adventurous to a relaxing staycation haven, the destinations in Dumaguete are sure to capture every traveling soul.
Balinsasayao Twin Lakes
 A natural wonder to visit in Negros Orient is the Balinsasayao Twin Lakes. Situated in the mountains of Sibulan, it will take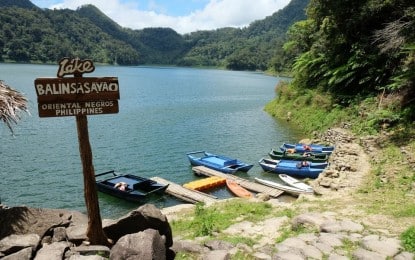 a 30-minute journey from Dumaguete city. The freshwater lakes are home to an array of birds. The twin lakes also offer water activities such as freediving and kayaking.
 Chasing Waterfalls
 From hot springs to waterfalls, there's no shortage of sites in Negros Oriental. It's hard to miss these wonders as they are accessible from Dumaguete City.
Two of the most famous waterfalls in the province are Casaroro Falls and Pulangbato Falls. Casaroro boasts a 100 feet free fall of magnificent water volume. Pulangbato, on the other hand, is tucked deep in Barangay Malabo, Valencia. Don't forget to check out the red rock sulfur hot spring, not far from Pulangbato.
Island hopping around Dumaguete
A must-visit part of your travel itinerary is Apo Island. The island is part of Dauin, which is around 40 minutes away from Dumaguete. Apo Island is a must-see if your goal is to commune with nature and bask in marine wonders. Probably the best highlight of your visit is swimming with the turtles, so prep your snorkels accordingly.
Situated in Bais is the Manjuyod sandbar. Taking a 1 hour and a half trip from Dumaguete, Manjuyod is straight out of a pristine beach playbook. The crystal waters and stretch of sandbar in the middle of the ocean is the best leisure one can have.
Dumaguete's Gastro Tour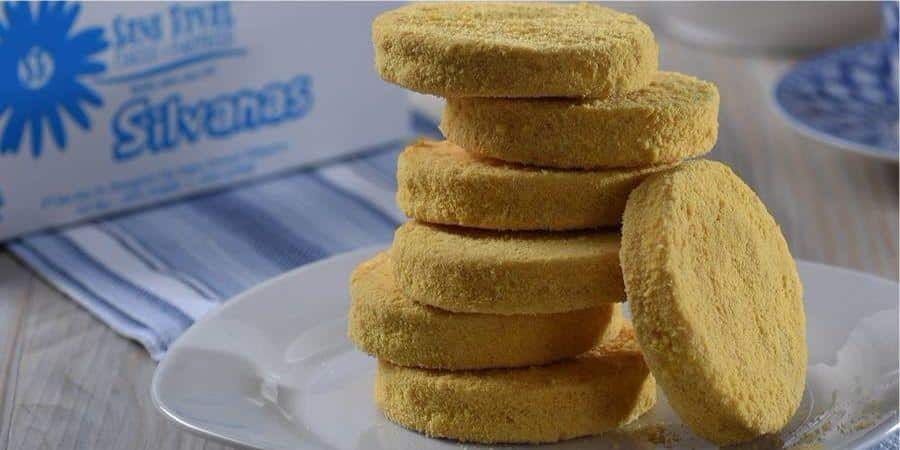 It is recommended to go local if you are in Dumaguete. Check the budbod in the local public market. Don't miss the silvanas and sans rival that is a famous food indulge in Dumaguete. There's also nothing more local than eating suman (Filipino rice cake) to complete your cultural immersion.
Some of the best food hubs to see are the following:
Sans Rival Cakes and Pastries – San Jose St. near Siliman University
Teresa Resto – best for people looking for homecooked Filipino food
Gabby's Bistro – casual dining with Filipino and American dishes on the menu
Hayahay Treehouse Bar – best for capping the night out and an open view of Dumaguete's beachfront.
For further details regarding your trip, the Dumaguete Tourism Office is always ready to assist visitors. Check out their social media page at:
Instagram: dumaguete.tourism
Twitter: DgteTourism
You may also email them at [email protected].
Or, if you ever decide to travel to the Philippines, our small family operation organizes private custom boat tours through the Palawan area, voted the best island in the world, with its 52 pristine white sand beaches and some of the clearest waters in the world.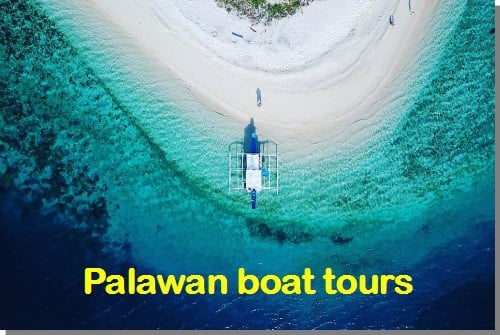 Experience the thrill of island hopping in the Philippines
Dumaguete
Average rating:
1 reviews
Nov 16, 2022
Worth the visit
Since it was along our planned route and close to Siquijor, we decided to spend the night. Vibrant city, good food and good people. Pretty large expat crowd as well.