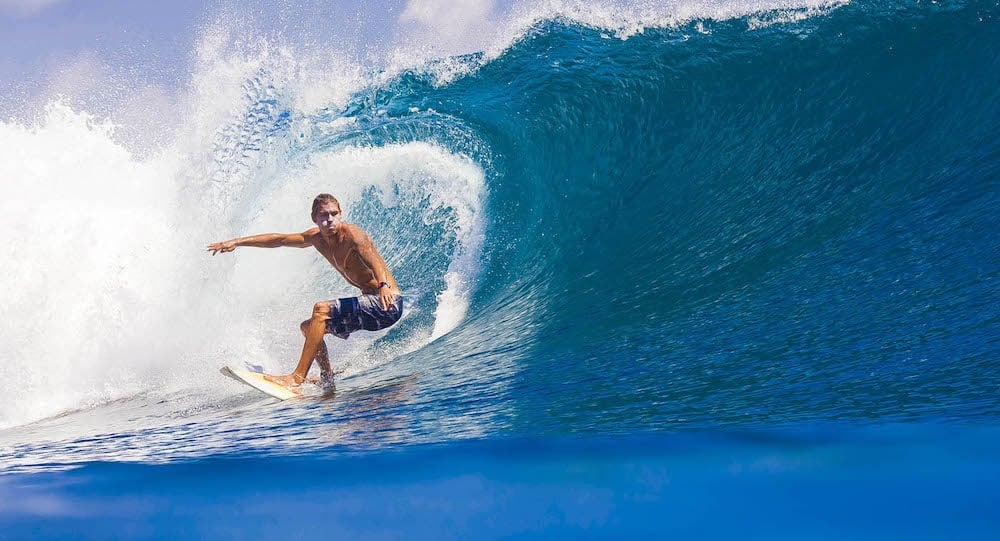 Siargao
April 16, 2020
Surfing paradise Siargao
Proclaimed as the surfing capital of the Philippines, Siargao and its Cloud 9 beach are also recognised as one of the top 10 surfing spots in the world. In fact, in 2019 it was voted best island in the world by Conde Nast Traveler readers. It boasts many other attractions as well, and if you are into a live music jam scene with the occasional doobie, this is the place for you!
Located in the eastern part of the country, it can be a good place to start your tour of the area, because it is a good launching point to explore either the Visayas to the west or Mindanao to the south, and because you can catch flights there directly from Manila. Once you've had enough, simply continue with your explorations, or stay longer if you just love it!
The best time of the year to come for surfing is from July to November, with the Surfing Cup taking place every year in September. But if you are not a surfer, don't worry, there's still lots to see: beautiful beaches, islets and island hopping, the best time of year being during the dry season from March to September.
And if the waves on Siargao beach are less than spectacular, for a mere five bucks you can take a boat for an hour to an island break and surf to your heart's content in the middle of the ocean.
It is easy to get here by flight, or flight to Surigao City then ferry to the island from there, which is why we recommend this as your starting point if you are interested in exploring either Mindanao or Visayas. This way you can stay as long as you want, depending on how you like it, because the country is so spread out over so many islands that traveling from place to place can take up a lot of your treasured vacation time. 
So far we have only explored the western part of the country but Siargao is definitely at the top of our bucket list once we continue exploring the country. In the meantime this person, who lived on the island for over a month, seems to have good advice, some of his pictures and recommendations following.
He only surfed three times over the entire month that he stayed there, but still had an action packed adventure, his top recommendations of things to do.
The Magpungko Rock Pools, one of the best attractions on the island:
Algeria beach, his favourite.
History and Facts about Siargao
Siargao Island was first discovered by the west by Spanish navigator Bernardo de la Torreon in 1543, who labelled it as Isla de las Palmas, since the island was so full and still is of palm trees. The name Siargao originates from the Visayan word siargaw. or saliargaw, which is a mangrove species growing on the island. In fact, the island boasts one of the largest mangrove reserves in Mindanoa, covering an area of almost 5,000 hectares out of a total land area of 440 square kilometers (170 square miles). To top that off, the saltwater marshes are also home to Crocodylus Porosus, a saltwater crocodile, the largest specimen yet found measuring 4.5 meters.
Siargao is surrounded by many islands, such as Guyam Island, Pansukian or Naked Island, and Dako Island, typically included in island hopping tours and themselves offering an alternative for surfers but without the crowds (why Cloud 9 is often nicknamed as Crowd 9).
If your travels eventually take you to the western part of the country, in Palawan, we'd be happy to organise for you a boat tour. Custom private or group tours off the beaten path to pristine beaches between the two popular tourist destinations of El Nido and Coron.