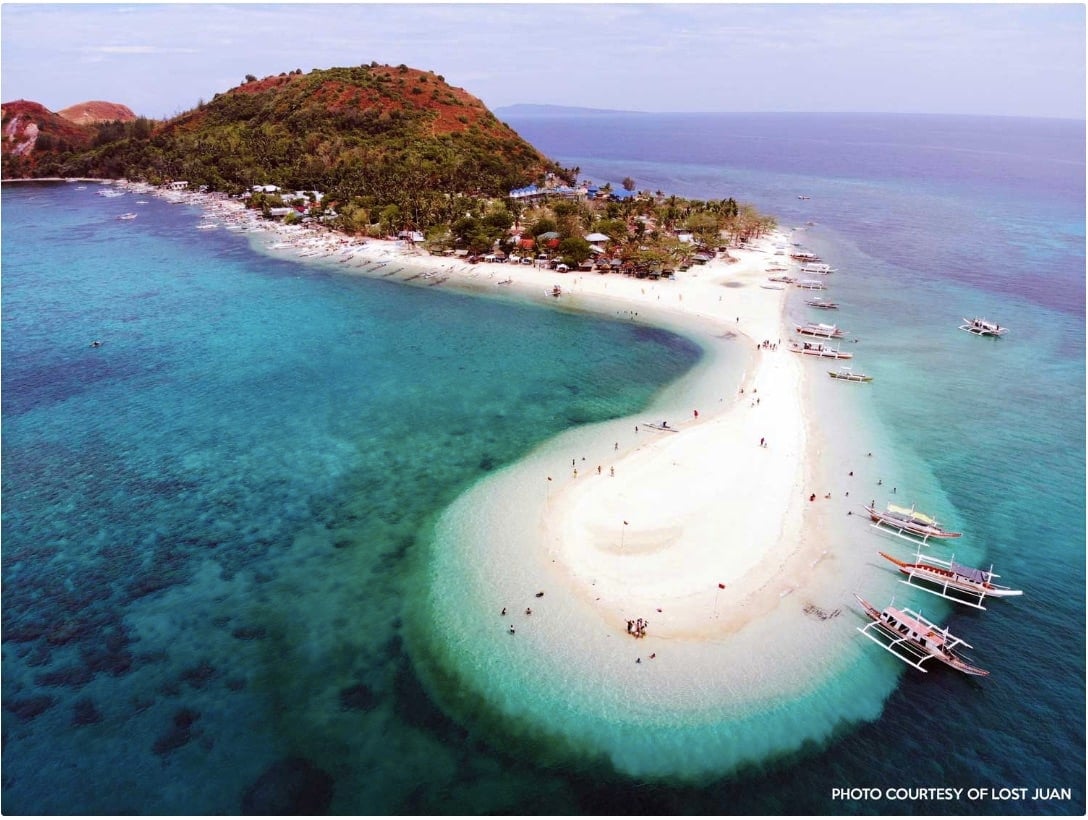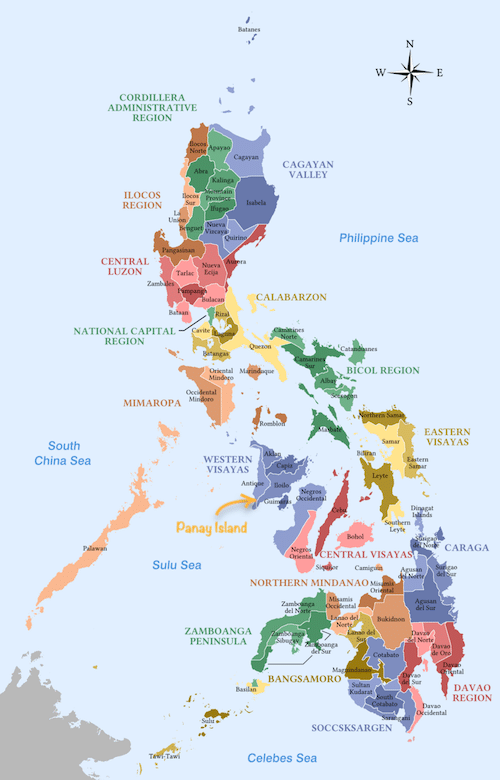 Panay Island is located in the western part of the Visayas in the center of the Philippines and has plenty to offer if you'd like to spend your entire vacation there. My wife and I explored this island extensively and below are our favourites. More at The Panay Advisor (not yet fully complete) or the sitemap of Panay pages.
For example, you could start off in Singapore, which is much more interesting than Manila (should be avoided like the plague) and fly in directly to Iloilo City, the island's biggest city. The city aspires to reach the country's top three by 2028 and seems well on its way towards attaining that goal. It has a nice promenade by its river winding through it, and a very long stretch of beach on the city's shore. There are several resorts and a good night scene, but the city still needs a lot of work and I would recommend a maximum of one day/night to explore it.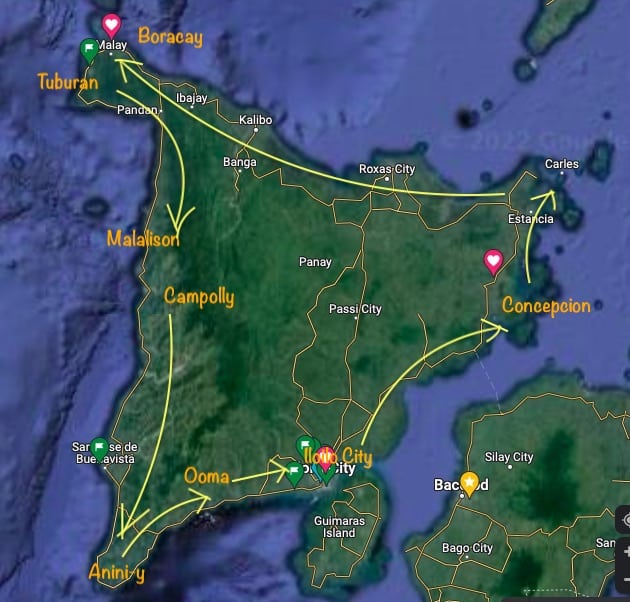 I find going counter clockwise around Panay Island is the nicer option, in which case your first stop could be Concepcion on the east part of the island, from where you can catch some boat tours to some islands, even sleep over on one of them.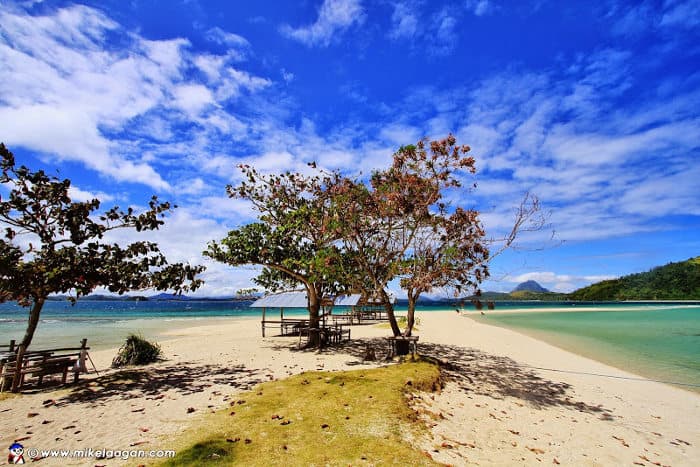 After that you continue up the coast to the north east corner where is Carles and some other islands you can explore. You can go on a group tour and fill yourself up with colossal amounts of delicious and very inexpensive seafood.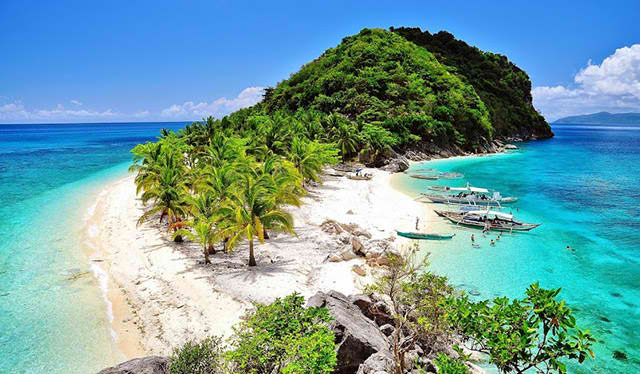 Around this area are also some waterfalls (and here) if you are up for a romantic hike with your loved one.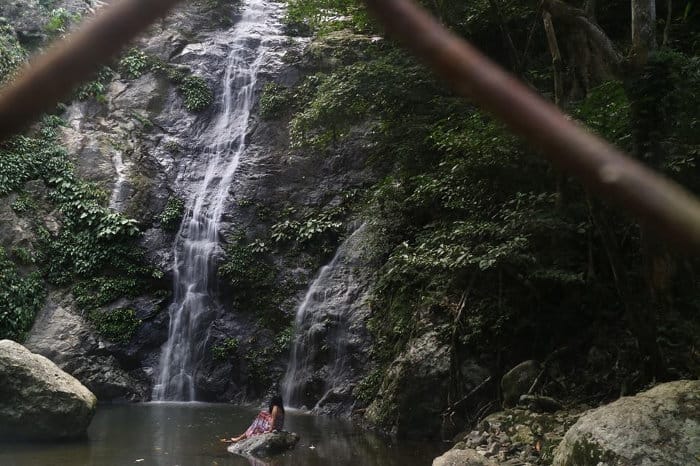 We then continue along the north coast all the way to the northwest corner, to the famous Boracay island, where you can also kitesurf.

From there you can go back to the mainland and go down the west coast a bit to Tubaran Cove Beach Resort for a nice, relaxing pit stop for an evening.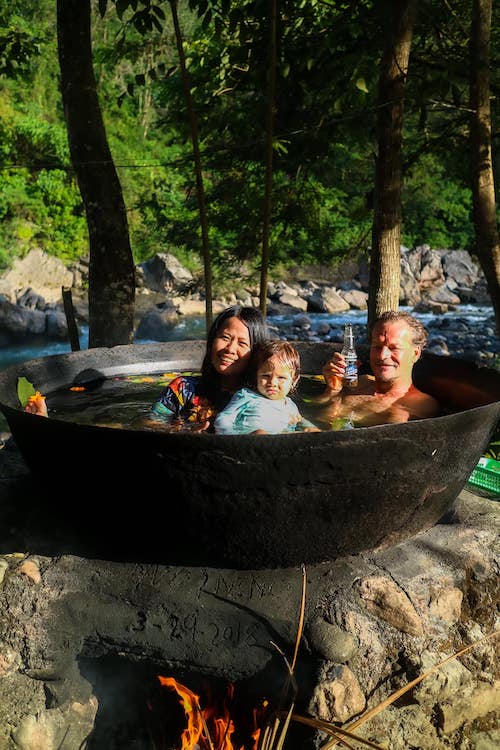 After that you can proceed further down the coast and camp out (they also have lodging) at Campolly for some white water rafting and to bask in their famous hot baths, whereby you sit in this massively large wok which can fit several people and they heat it by fire underneath while the flower pedals float in the aromatic water.
Down at the coast you can even take a boat trip to Malalison Island, where you can also stay overnight.
We then continue along our journey to Anini-y, on the southwest tip of Panay Island, where you will find a resort with hot springs and you can take a boat trip to the nearby island.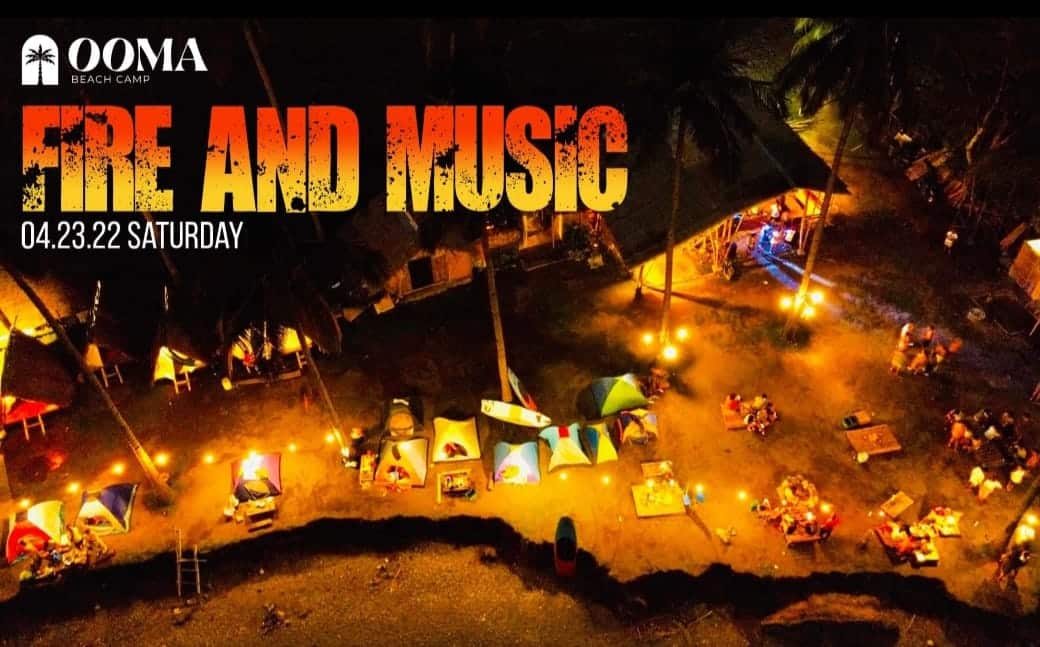 After that you could consider camping (although they also have huts) at Ooma Beach, and if you time it right, on the weekends a DJ from Boracay usually plays deep house music there to the accompaniment of a drummer (sometime also me, when I am there), for some fun rave dancing experience before heading back to Iloilo City.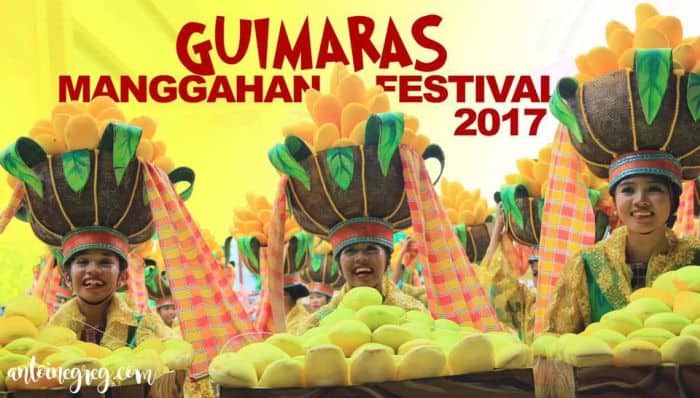 And if you still have some time in your vacation, you can spend a few days on the neighbouring Guimaras Island (more info here), famous for having the sweetest mangoes in the world and where there are several nice beach resorts.
Or, if you decide to check out Palawan, our small family operation organizes private custom boat tours through the Palawan area, voted the best island in the world, with its 52 pristine white sand beaches and some of the clearest waters in the world.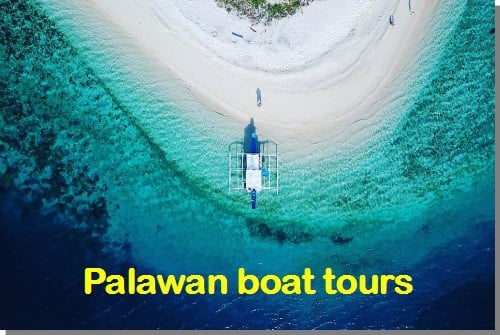 Experience the thrill of island hopping in the Philippines