Puerto Princesa is the largest city on the island of Palawan and the plane fare from Manila is about half that of to El Nido. Hopefully your plane will land by 6pm so that can go directly to one of the two travel agencies located to the left as you leave the building. There you can book a van which will pick you up the next morning to take you to the Underwater River Tour. If you need to book in advance, you can try +639175820705 [email protected], although I did not find them very friendly. Otherwise, to the right as you leave the airport terminal, there is a free tourist information office.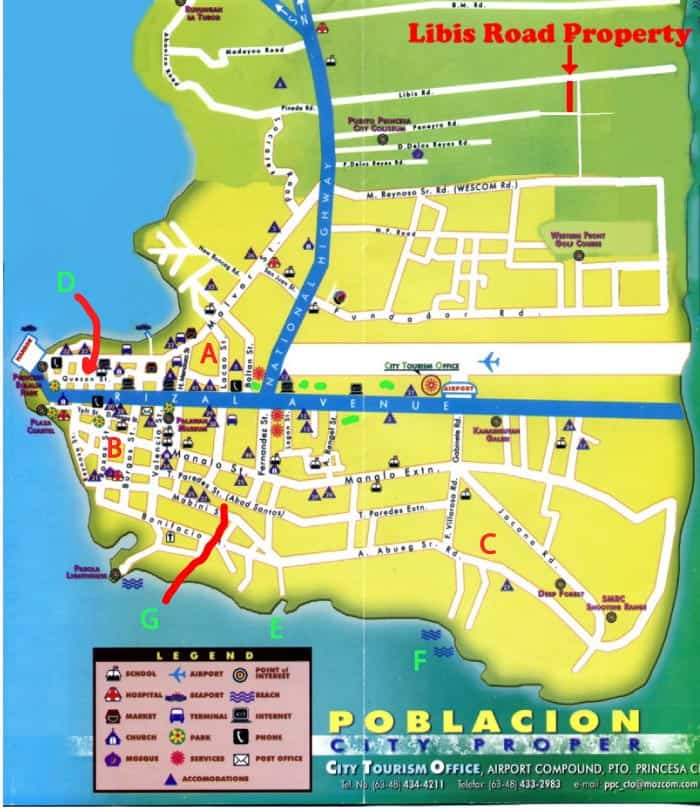 There are a lot of live music venues in town, many shown with the light green spots on the map above (click to zoom in), mostly around the main intersection (dark blue thick road) and the section running just below the airport strip to the right of the main intersection. There is another venue in a fancy new mall about half way towards Robinson's Mall along the main blue road heading north.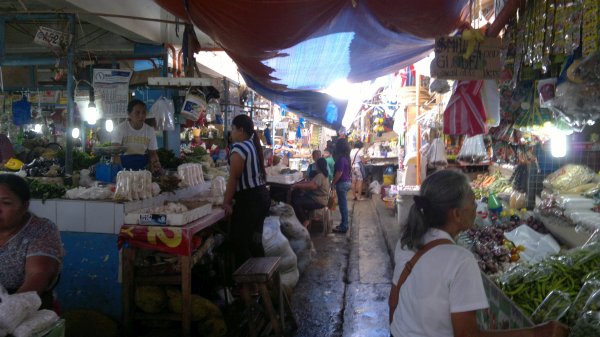 For shopping there is a pretty cool public market to explore, buried and hidden off the street, where you can get practically everything it seems. Including a "food court" where you can sit down to eat cooked goodies, and many specialty items you cannot find anywhere else in town. And cheaper! That is located where the green D on the map above is pointing to.
If you plan to spend the next day in PP, I didn't find much to do besides the market above or this little fishing village, marked with a green E on the map.

If you walk further east down the road, you will eventually find the city's only beach (below), marked with a green F on the map. There is an entry fee, I believe 150p.


My favourite place to eat is where the green G is pointing. Heading south from the main intersection, until the end at the T intersection, take a right at the corner where the gas station is. There are about three places on the right hand side of the road. You can pick what you want from each of them and sit where you want. You can buy fresh veggies in the first place, so a good option for vegetarians.
Accommodation
As usual, I like to walk and explore everywhere I go and choose places in different budget ranges but which have a good feel to them, or other good selling point.
DLM Pensionne
A nice, quaint pension in a quiet area, close to the center (approximate location marked with a red B on the map – otherwise, they're marked in the map of their facebook page). They can arrange to pick you up from the airport and another place if they are full. Good for families.
Upper deck where you can chill with a cooked meal, overlooking the ocean with hammock in the background.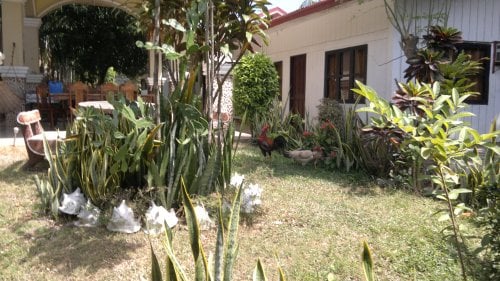 Chickens frolicking in the garden.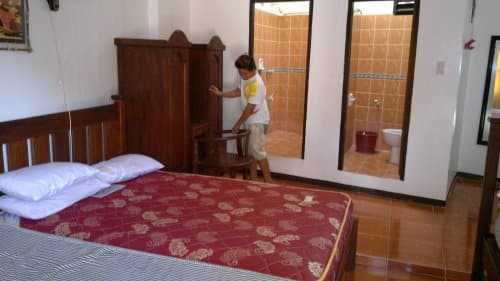 One of the family rooms, with 2 bathrooms.
Their prices:
Our rates for Twin sharing or single sharing Fan is 600 and aircon 800,
Triple sharing (1 queen bed and 1 single bed) fan 900 and air con 1,100,
family room for 6 person fan 2,000 and aircon 2,400 (pesos).
18 B. Mendoza St.
Puerto Princesa City 5300
tl. 0917 315 5553
La Red's
This place is cool because, not only is it only 200 pesos a night in a nice quiet area not far from the center, but the nice female owner will not rent out entire rooms to singles. She wants the rooms to be shared, as it draws in the type of guests she likes and gets along with.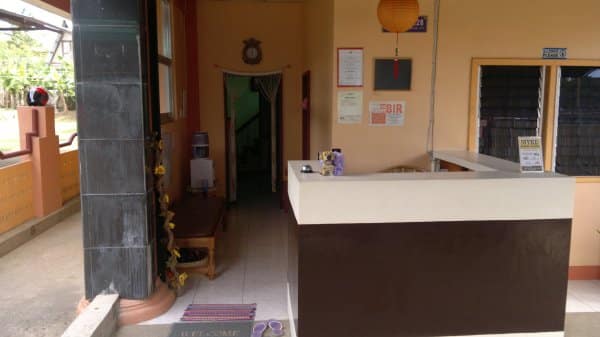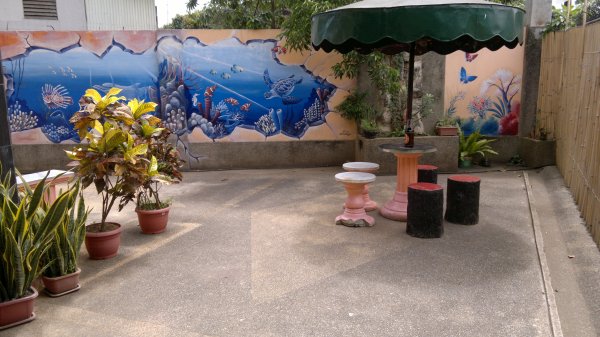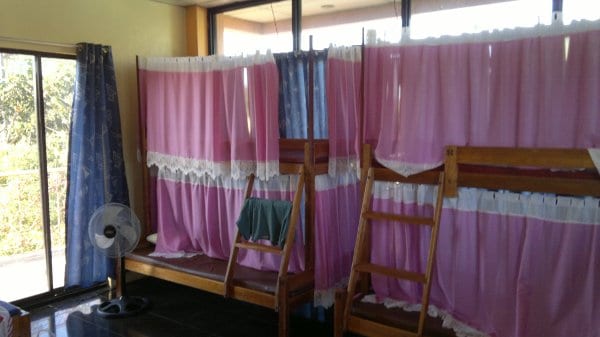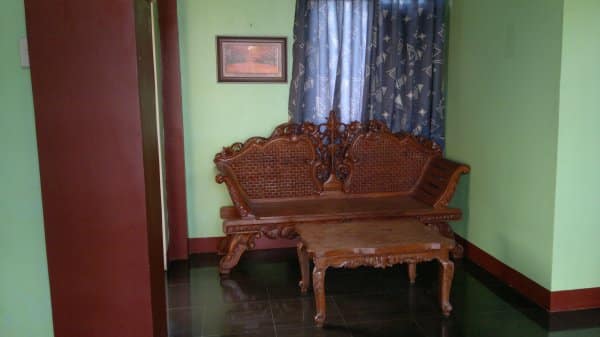 Was a lovely place. Unfortunately they seem to have gone out of business, but I was recommended another place, Your Space Pensionne, 10 minute walk from the airport, good sleep, 350p single, 250p double.
Approximate location marked with a red A on the map above.
Puerto package fancy romance ($44)
The last place that I liked during my exploration of this town, for those who want something more fancy.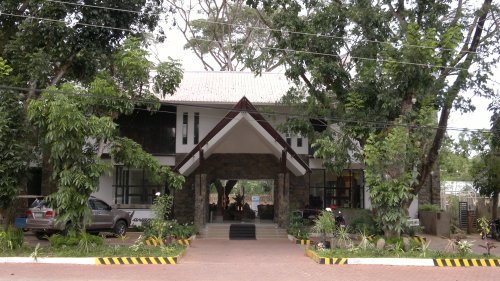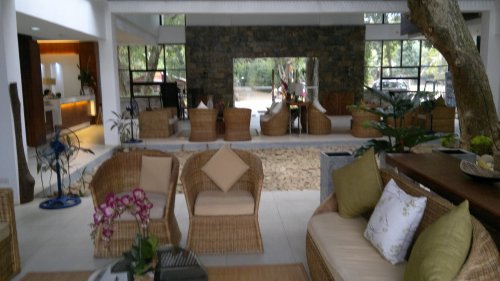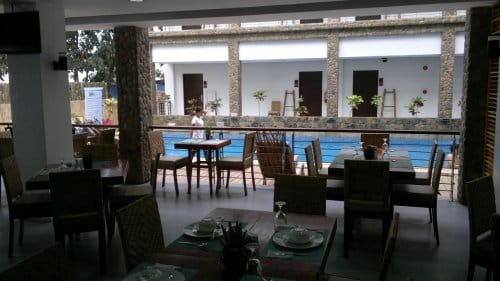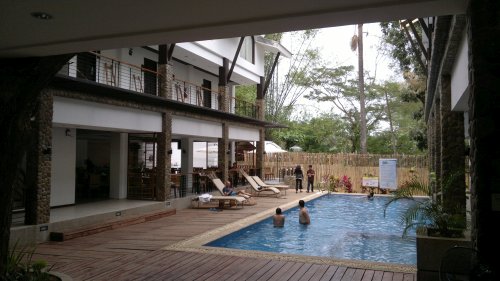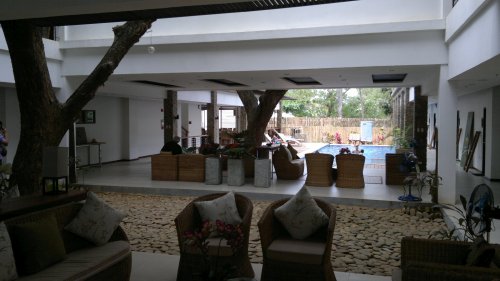 Marked with a red C on the map, not far from the beach. Unfortunately, none of the contact details they sent me seemed to work at the time. If you manage to get it, let me know!
An emergency option could be Natua's Cabin, reasonably priced and right next to the airport.
Alternatively, you can try a friend of mine, the son of the hotel owner in San Miguel, Linapacan. He plays great guitar and would be glad to show you around town, or rent out a room in his flat for 200p per person per night (5-6 people max). Or drive you around town or to Sabang (Underground River Tour) for 200p an hour (4 max in his car), or about 5,000p all the way to Sibaltan, east of El Nido and where most of our boat tours start or end. Just contact us so we can connect you with him.
Underground River Cruise
Once you are done exploring PP, you can start heading north, first stop the famous underground river cruise, hailed as one of the seven wonders of the world.
But because it is so popular, the wait can be long. While waiting, the van might take you to either the local zip line (although I'm told the one in El Nido is much better), or the mangrove river cruise, which I would personally recommend. 200p and a nice beach area to explore as well.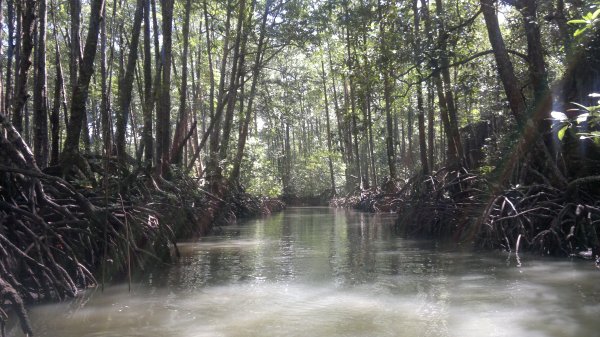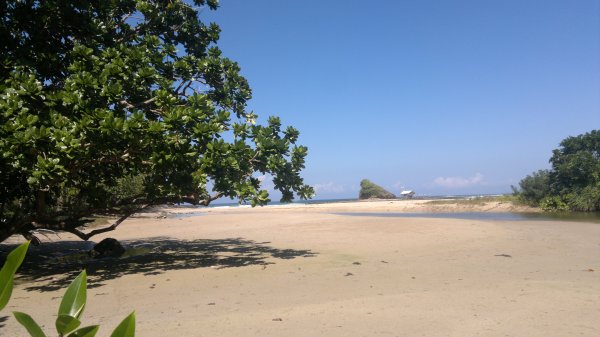 Mangrove river cruise.
The underground river cruise (the boat out there is fun too!) costs 1,500 pesos and the mangrove cruise is 200, for a total of $37. I would recommend not trying to arrange the tour yourself, because you first need to get a permit and all can be rather exasperating and confusing, especially if you do not have your own wheels, since the permit place is located near the highway.
The scene can be rather hectic during the day, but I'm told Sabang, the local village, is quite a nice place to stay.
Transportation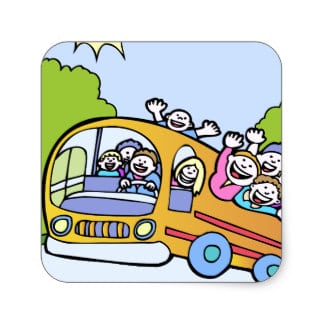 The bus terminal is located at the north end of town, a bit north of Robinson's Mall, if you head up north along the blue marked National Highway as shown in the map at the top of this page. If you stand just north of the blue intersection (where the National Highway meets Rizal Avenue), you can easily find a jeepney for about 10p to Robinson's Mall, possibly to the bus terminal. Or catch one somewhere along Rizal Avenue by asking locals for advice. Otherwise a tricycle taxi should cost between 100-150p, although locals usually pay 60p, so feel free to haggle.
The fancy big buses are around 450p to El Nido, and they are my preference, as they are quite comfortable. A van will get you there about one hour earlier (about 5-6 hours) but for as much as 600p or more and I find them quite crammed and uncomfortable. If you have enough time, I would suggest the public bus for about 350p. It takes the entire day and stops at all the little villages along the way. This way you really get a feel for the local scene, which you entirely miss if taking either of the previous two options. When I took it I was the only foreigner, the bus was crammed with people standing in the isle, yet the locals insisted on giving me so much respect that they kept the seat next to me empty. They all seemed tickled pink by my presence.
You can probably catch a van at the bus terminal, or for a better deal you might try across Rizal Avenue from the airport. Or you could try a friend of a friend, Quatar Van 090 664 84 602, who can take you to El Nido for 600p or straight to Sibaltan for 700p (they will pick you up in the morning directly from your hotel). They might even be able to arrange a private tour of Palawan for you too.