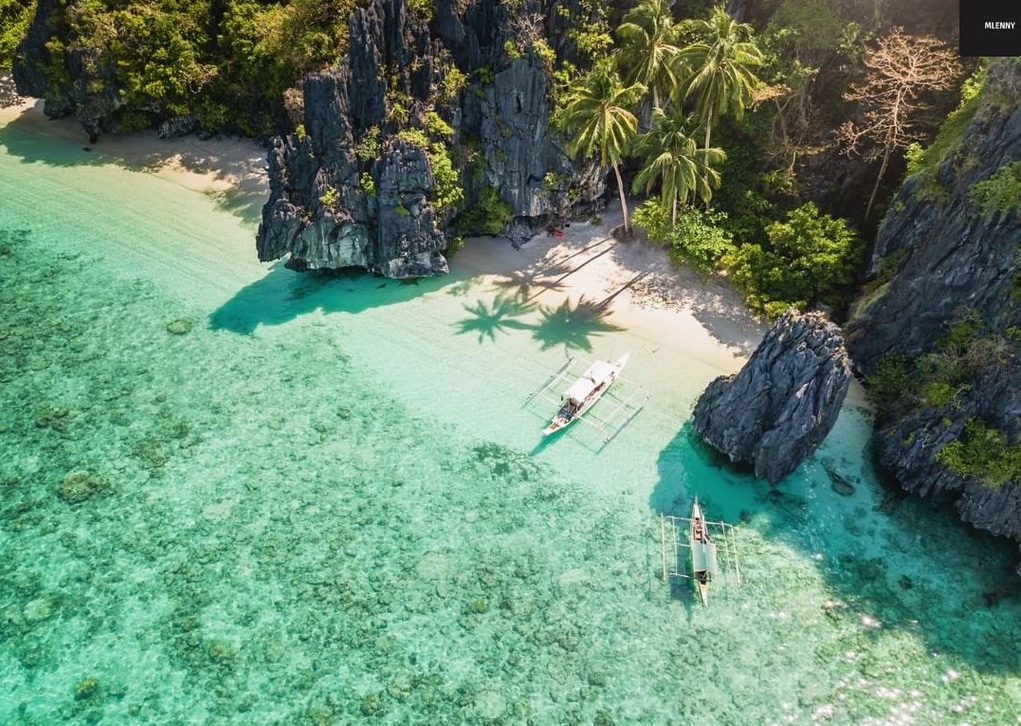 Best Places to Visit in the Philippines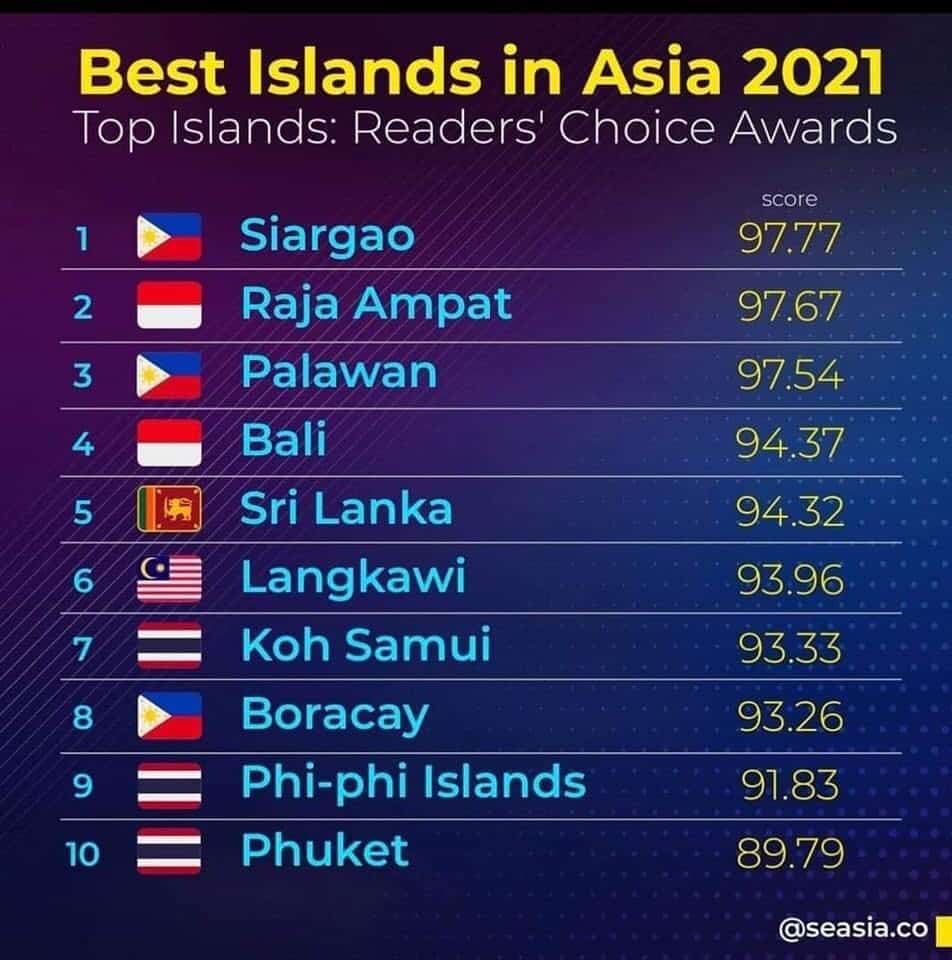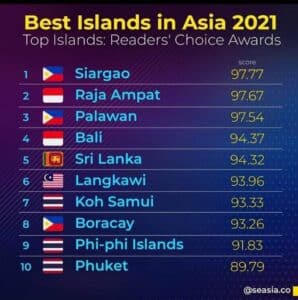 First time to visit Philippines? No idea where to go in a country of over 7,600 islands? Don't worry, we will help you.
Here are our top picks for travelers who want to explore and experience stunning destinations in the Philippines.
From paradise-like beaches and off-the-beaten islands with pristine turquoise waters, to the world's most perfect cone volcano and the smallest primate, to a surfing mecca and century-old Spanish fortresses.  Unending surprises awaits for every traveler who will visit the Philippines.
We know that it is quite a challenge to put up a Philippines itinerary, but we have listed down the must visit places in the Philippines, especially for those first-timers.
Let's begin with the top destinations that are both exceptionally beautiful and easy to reach, perfect for first-time visitors. Next, we are going to share some spots that truly stand out from the other destinations in the country.
Top Spots for First-Timers
1. El Nido, Palawan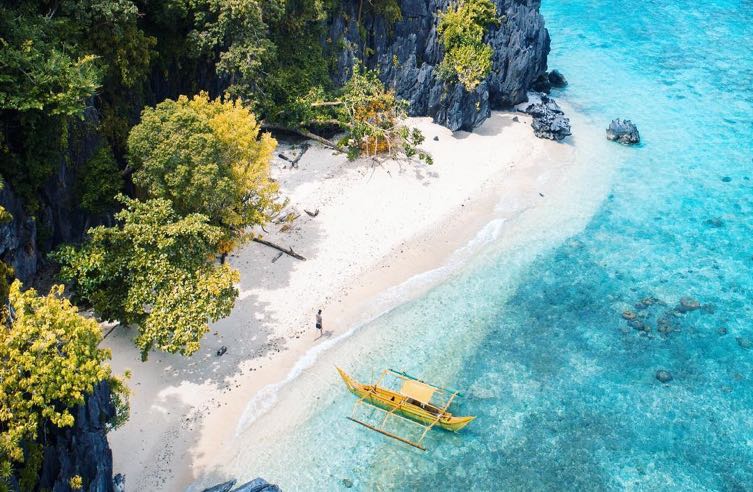 You chose to visit Philippines, one of the best tropical countries in the world, to see spectacular white sand beaches and island views. El Nido in Palawan province will not disappoint you. In terms of spectacular nature view, El Nido is one of my favorite places to visit in the Philippines. Imagine hidden lagoons, uninhabited white sand beaches, and massive forest-covered limestone mountains rising out of pristine tropical waters. Most importantly, witnessing the golden sunset right on the beach while sipping fresh coconut juice or a bottle of beer. The "SEAnery" here definitely kicks off the popular destinations in Asia like Phi Phi/Krabi Islands (Thailand) and Ha Long Bay (Vietnam).
Spending a whole day out island hopping and ending it with a beautiful golden sunset is absolutely incredible. The area of Bacuit Bay is spread over a large area, so spend at least two full days for the island hopping tours (El Nido our A & Tour C are the best).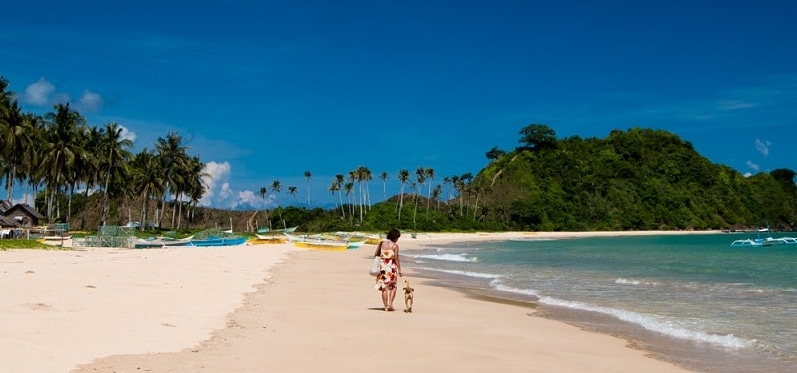 El Nido has been one of the most popular destinations in the Philippines not just for island hopping but also for scuba diving. Beautiful protected coral reefs, white sand beaches, clear blue water and outstanding nature-made limestone cliffs are some of the reasons why more and more travelers visit El Nido. For those who would like to see beautiful beaches as well but away from crowds, you can book our customized private island hopping boat tour between El Nido and Coron. You get to experience Filipino culture, hangout with the locals, submerge yourselves in basic life and get a chance to have the whole islands for yourselves. Click here for more information and instant quote.
How get to El Nido:
Most travelers arrive in El Nido on a 1.5-hour flight from Manila to Puerto Princesa Airport (PPS), followed by a 5 to 6-hour shuttle or bus ride to El Nido town proper. If you want to skip the long land journey, fly directly to El Nido from Manila (1 hour), Cebu or Boracay–Caticlan. This is the fastest, easiest and most comfortable way but more expensive way.
2. Coron, Palawan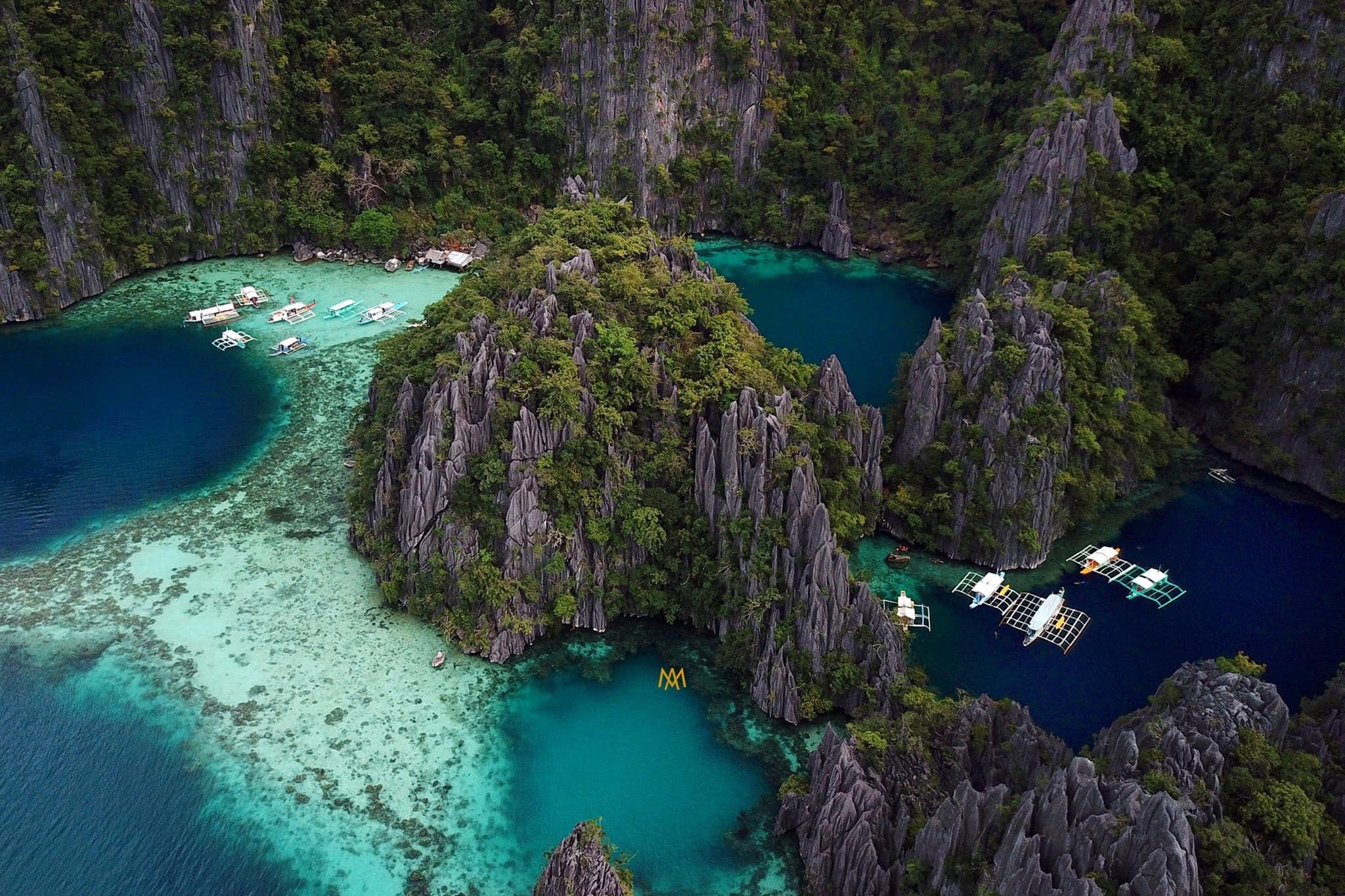 In contrast to El Nido's amazing "over the water" views,  Coron is famous for its spectacular underwater views. Here, you can see colorful coral gardens, pristine waters, lots of marine life, and even sunken WWII Japanese shipwrecks. Don't get us wrong, Coron can hold its own when it comes to scenic views over the water as well. This paradise is home to hidden emerald/blue lagoons surrounded by limestone cliffs and beautiful sand bars. There's unlimited choices of incredibly beautiful fine white sand beaches in Coron either.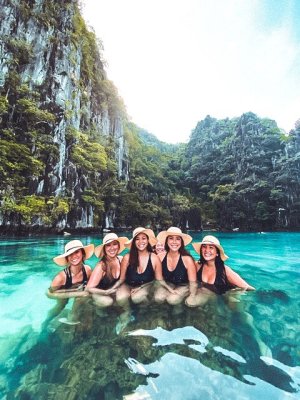 If you want to relax after a full day of island hopping boat tour, treating yourself in a relaxing hot bath in Maquinit Hot Spring would be perfect to end your day.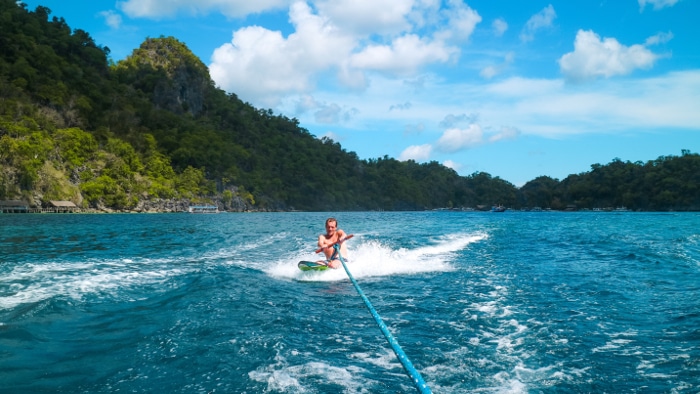 How to go:
Coron Airport is located on the north side of Busuanga Island. Travel time by plane is around 1 hour from Manila. For adventurous travelers who want to maximize their trip in Palawan, you can travel by ferry between Coron and El Nido (mainland Palawan). Travel time is around 4 hours by fastcraft (high-speed ferry).
Tips on Choosing Tours in Coron
Diving Reefs and Wrecks in Coron
Best Restaurants in Coron Philippines
3. Siargao Island
Want some adventures? Are you into surfing? Siargao is the best place for you.
Siargao made its first claim to fame as the Philippines' surfing capital, and recently as the "Best Island in the World" (awarded by Condé Nast readers for 2018).
This paradise has been in my favorites list ever since my first trip to the island few years ago. What impressed me the most were the size of the island, how small it is that you can explore the whole island by a scooter and how laid back the place is. The main island is filled with pristine natural spots as well, including white sand beaches, stunning islets, vast coconut forests, cool tidal pools and live music every night.
If you want to enjoy a laidback island lifestyle, Siargao is one of the best places that tourists can go to. You'll find a mix of "foreign" and "local" vibes here. It is remote yet accessible through their small airport, and not too crowded despite the coming of new developments in recent years.
How to get to Siargao:
Located along the eastern coast of the Philippines (facing the Pacific Ocean), Siargao is best reached by air. Fly direct to Sayak Airport (IAO) in Siargao Island from Manila, Cebu, or Clark. Flight duration is 2 hours from Manila or 1 hour from Cebu. From the airport, the land trip to Cloud 9 beach, the main tourist area, takes around 45 minutes. You can also reach Siargao by taking a flight to Surigao Airport (SUG), found in mainland Mindanao. Then, hop on a 1.5-hour fastcraft ferry to Dapa Port in Siargao Island.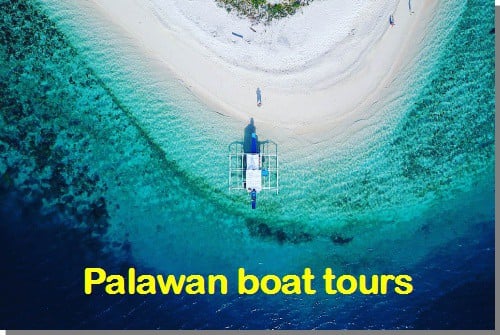 Experience the thrill of island hopping in the Philippines