Eco Green Tourism in Koh Phangan, Thailand
Find the best places and info on eco and green tourism in Koh Phangan, Thailand. We are a group of foreigners and locals who love this island and want to help preserve it by promoting eco tourism and green practices. We are just starting with this site but we are already well networked. Please feel free to write us so we can answer all your questions and help us expand this website. And please help us keep our island clean and beautiful by conserving waste and help with recycling. Thank you!

Nature trail from Haad Rin!
A beautiful, two hour trek, through the jungle and over the hill to the next beaches – one of the most beautiful on the entire island. Take a short boat back and wrap up another great afternoon.
more info
Healthy Eating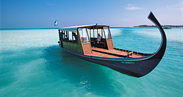 Your source to healthiest eating, yogi/vegan etc. store in restaurant, growing raw veggies out back. Helping to spread green and eco living. FOOTPRINTS, sponsoring this site.
more info