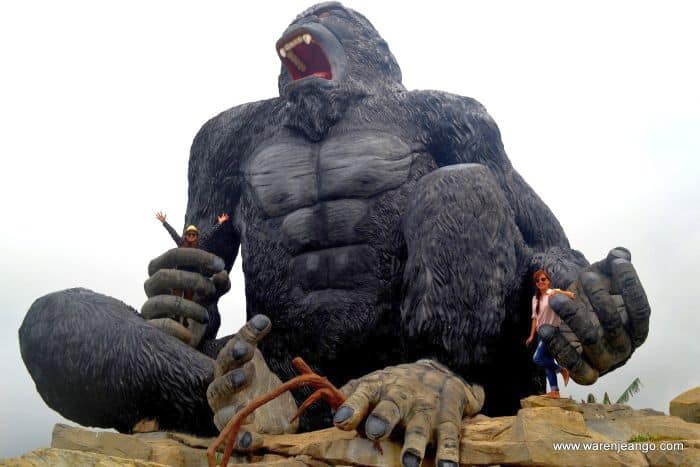 Travel Tour Packages to Campuestohan Highland Resort Theme/Water Park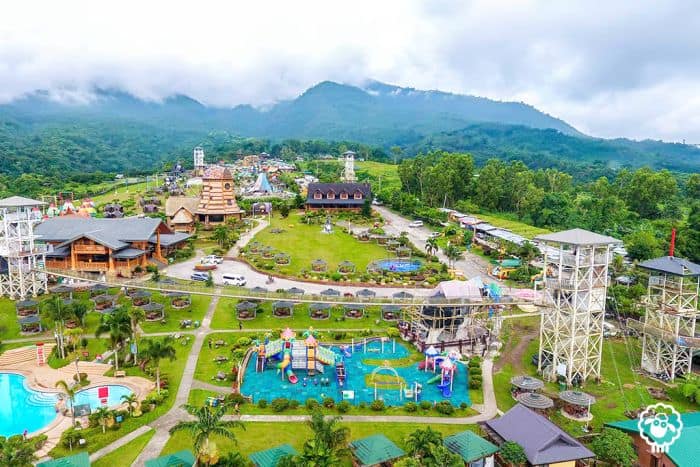 Only a one hour ferry ride from Iloilo, 250p each way, as opposed to the 4-5 hour bus ride from Dumaguete. If you are late to catch the fastcraft back to Iloilo, there is another slow ferry to Dumangas, but then you'll need to catch a tricycle taxi from there to get you the rest of the way.
Shuttle vans or buses from Bacolod to Campuestohan Highland Resort are from 100p each to 3,000p two way trip for groups.
The cost of our guide is 1000p for the day, plus his transport costs and entrance fees, plus a $20 advance payment processing fee. You can combine with other tours, as will be explained in the booking process.

About the Campuestohan Highland Resort Theme/Water Park
Campuestohan Highland Resort
4.4/5 out of 1,350 reviews on google maps
If you got children or want to feel like one, this would be the perfect place for you to spend part of an afternoon. The property was bought by an aging couple who were planning their retirement, but when they finally came to see the property they had purchased, their plans changed once they saw the majestic, natural view before them.
Only about 30 minutes drive from Bacolod, the 5 hectare property overlooks Mount Makawili and now is home to a robust theme and water park. With its high position near the mountain, you can get a broad view of about half the island's region of Negros Occidental (northwest half of the island) and some of Panay island, where Iloilo is located.
They have a special party for children, but once that is over, no worries regarding other things to do, such as the many swimming pools, King Kong, Children's Playground, Ice Cream Parlor, Hanging, Heroes' Hall, grand carousel, mini train, wave pool, several animal sculptures and much more.
For the adults there is a 340m zipline, and a bike zipline as well, as well as hanging walkways for a better view of the grounds. There is a spa, rides, high-ropes course, an outdoor gym, and horseback riding is also offered. In plans are a giant chess board, giant Zodiac signs, and many others.
Since it is up in the mountains, the temperature is cool, which can be a welcome relief during the windless, hot months in the valley below.
For those who want to stay overnight, it gets very quiet and peaceful, and the accommodation can be varied, such as Native American teepees which can accommodate up to 6 people. Or you can bring your own tent for 350p/person, although you can only set it up after 5pm and must take down by 6am. This rate would include the entrance fee and the use of their bathroom facilities.
Keep in mind that the weekends can get quite busy, as it is stormed by the locals, so best to consider a weekday visit.
It has a restaurant, but also a grilling and barbecue area if you want to bring your own food and have an outdoor picnic. So if you're in the mood for a blast of Disney, c'mon down! The entrance fee is 150p (children 2 years old or younger are free) and includes free use of the swimming pools and children's playground.
Their prices in November, 2022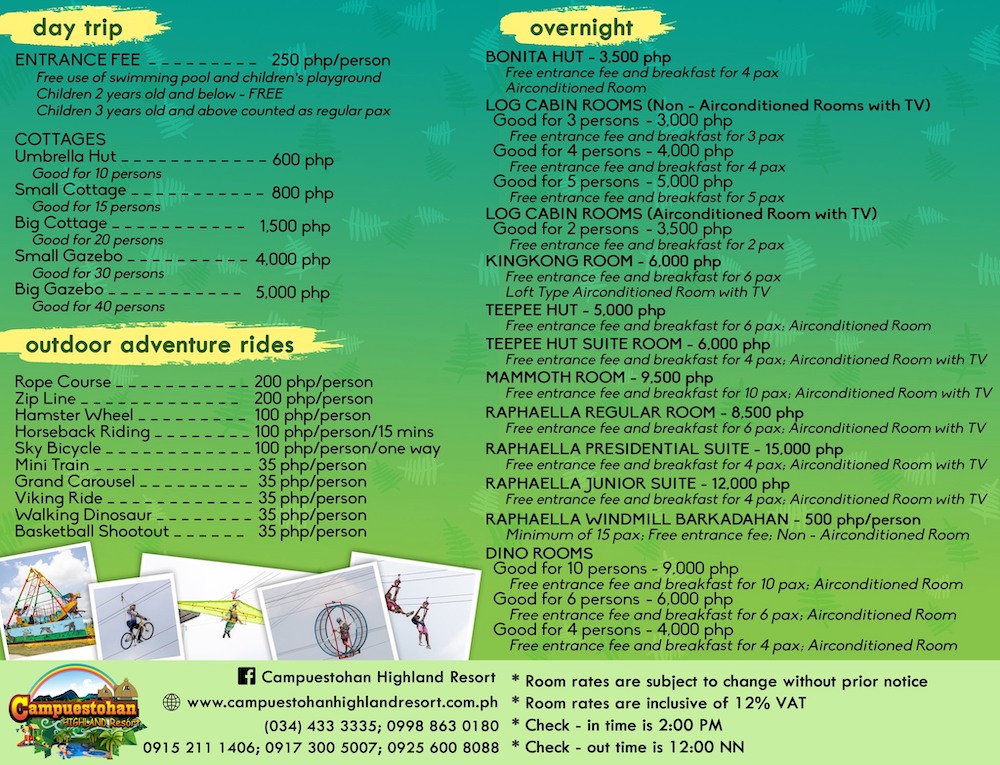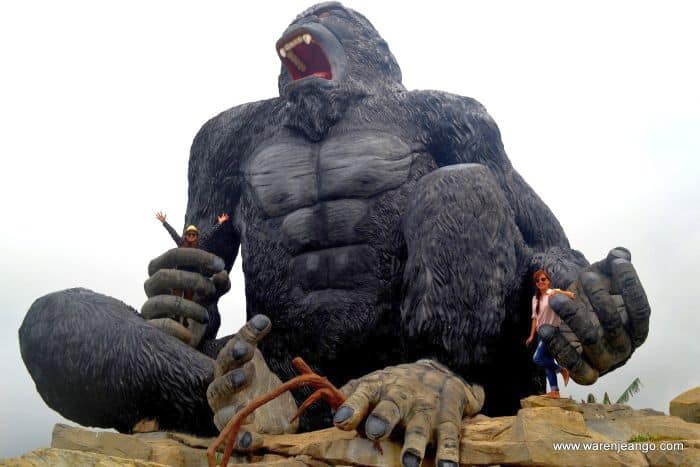 Please note that all featured attractions require the use of sports/rubber shoes, which you can rent for 50p if you do not have any.
So we went to check it out ourselves
What a great place for a family. Our son absolutely loved it. We had a slow lazy start from our airbnb in Bacolod and managed to only put in about half a day, but even during those four, active hours, we only managed to see about half of it! Fortunately their restaurant is also good and they have a lounge where I could enjoy my beloved beer.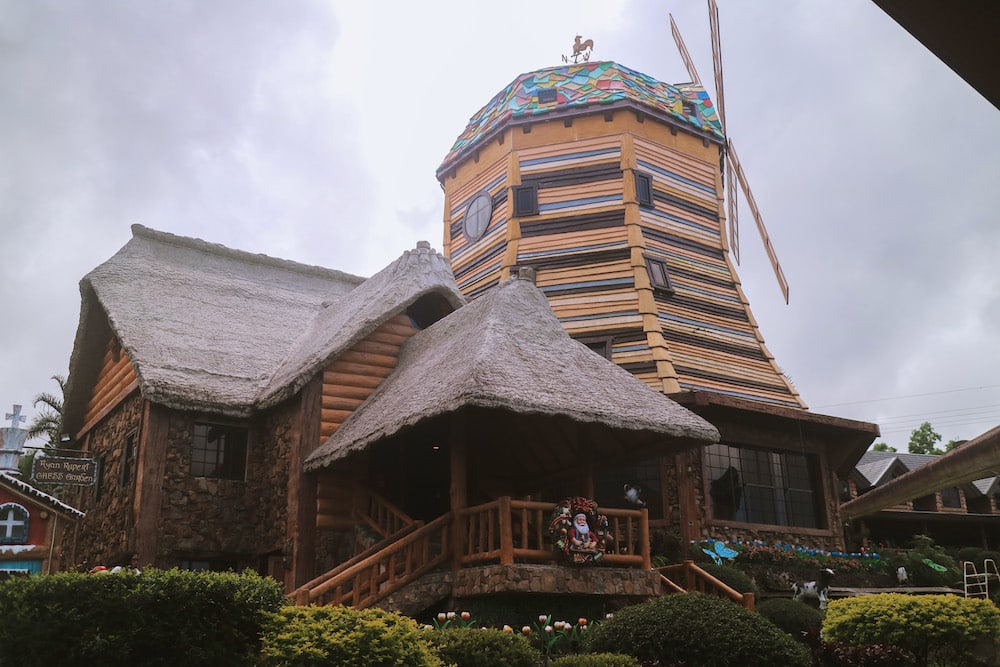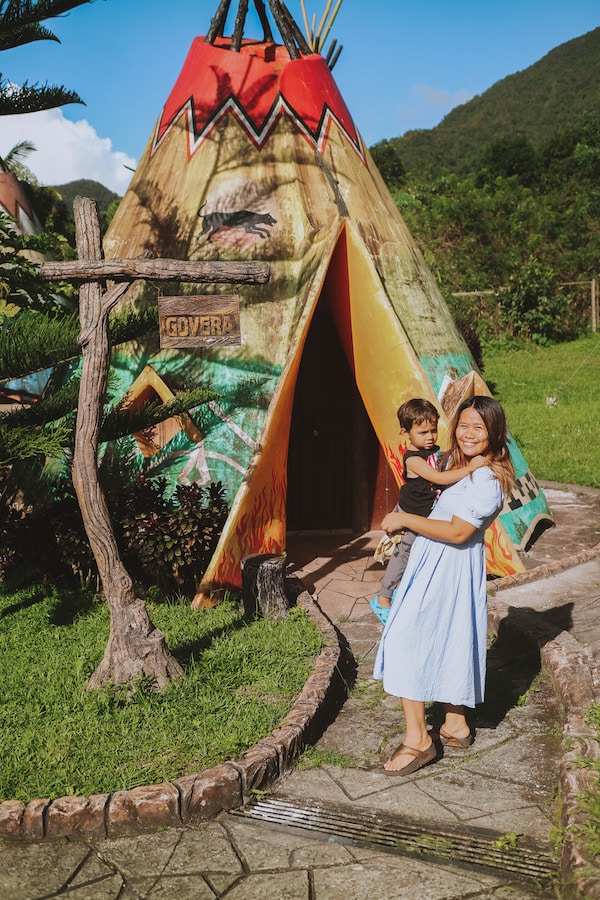 They have several pools there, all of them a knee depth and thus safe for even the smallest of critters.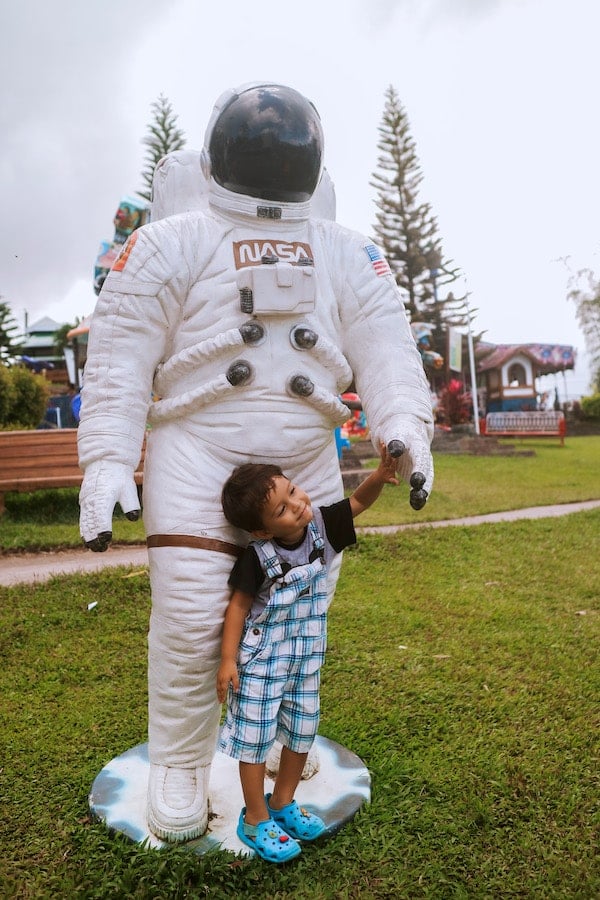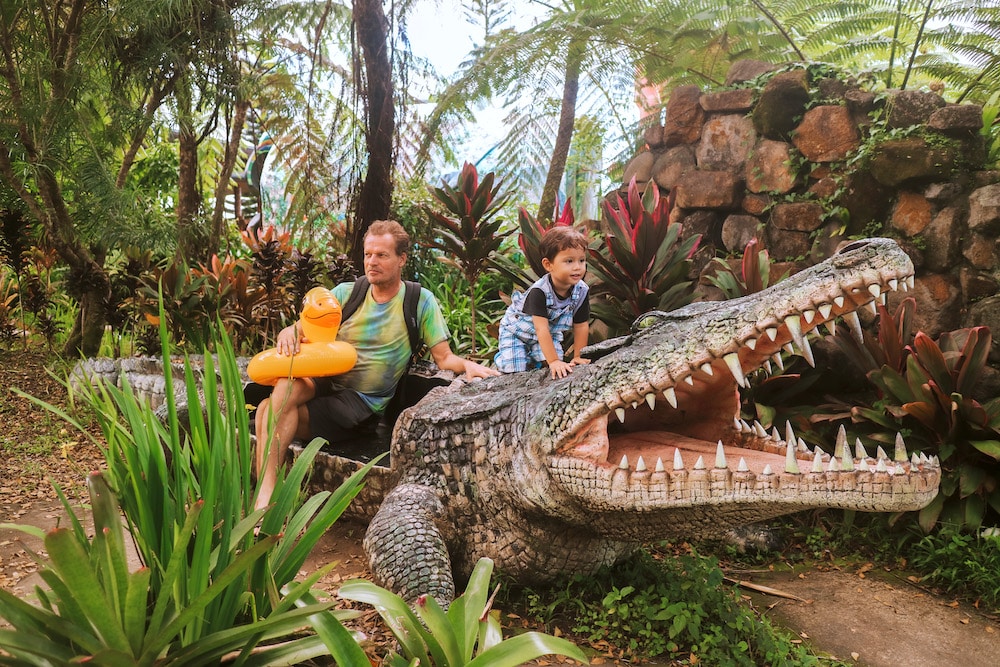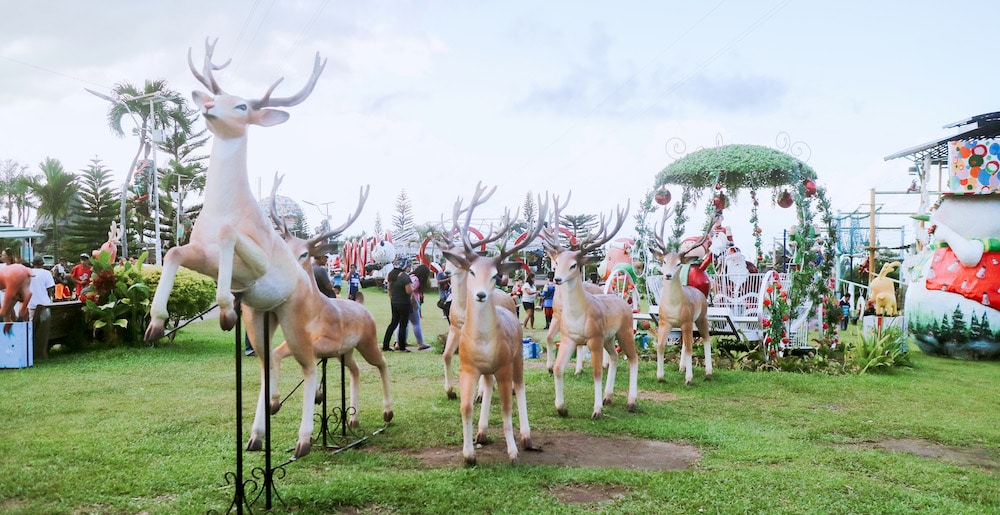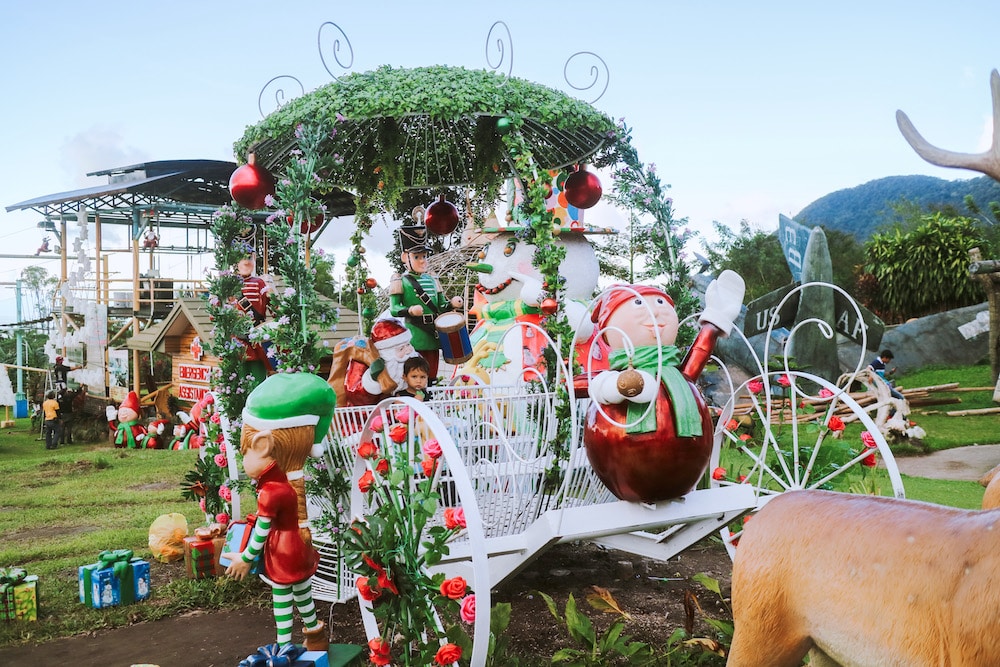 So many things to explore one can develop an eye sore from all the colours!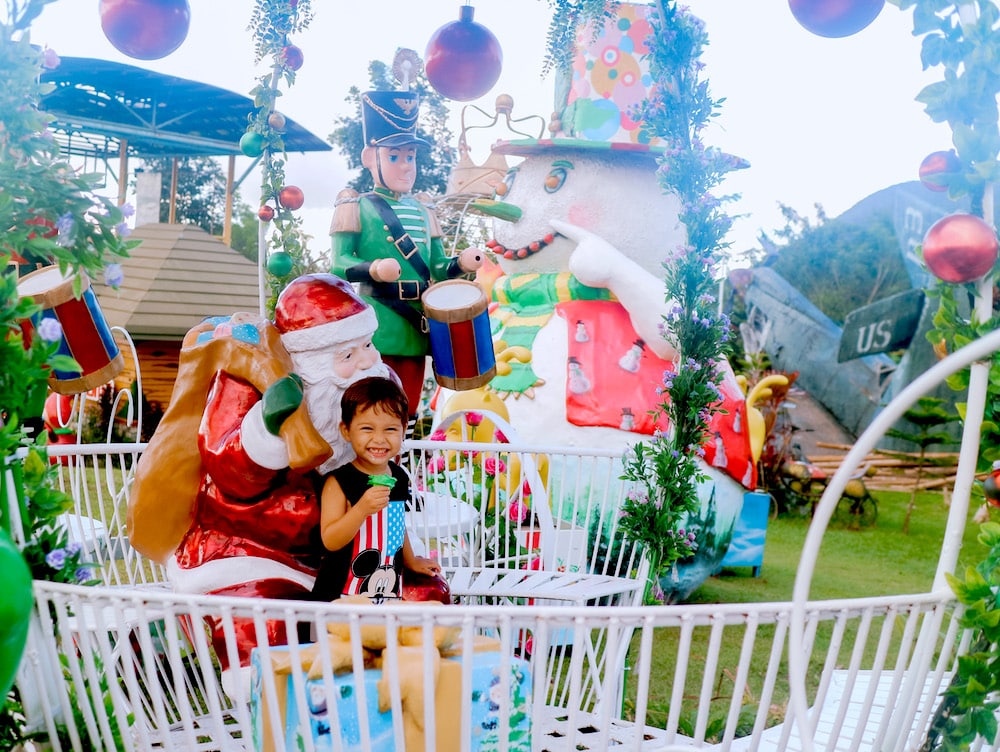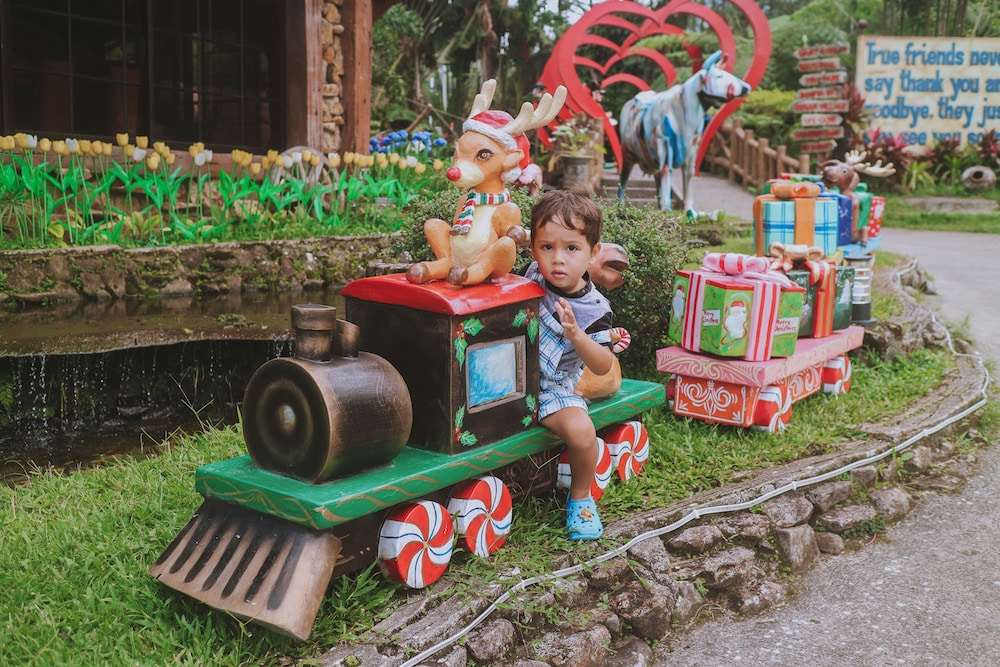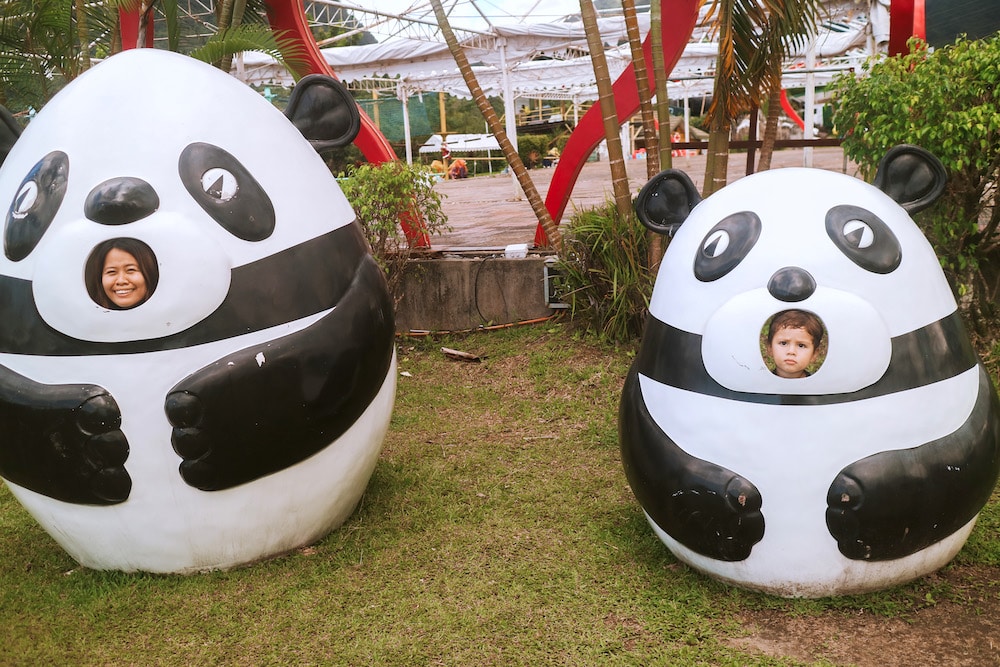 Endless photo opportunities.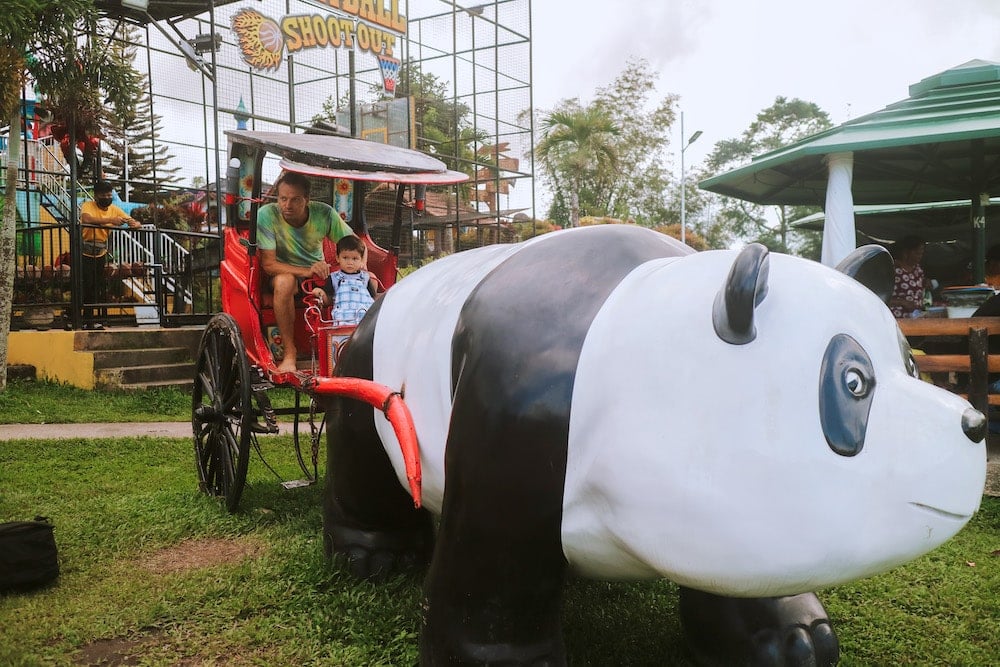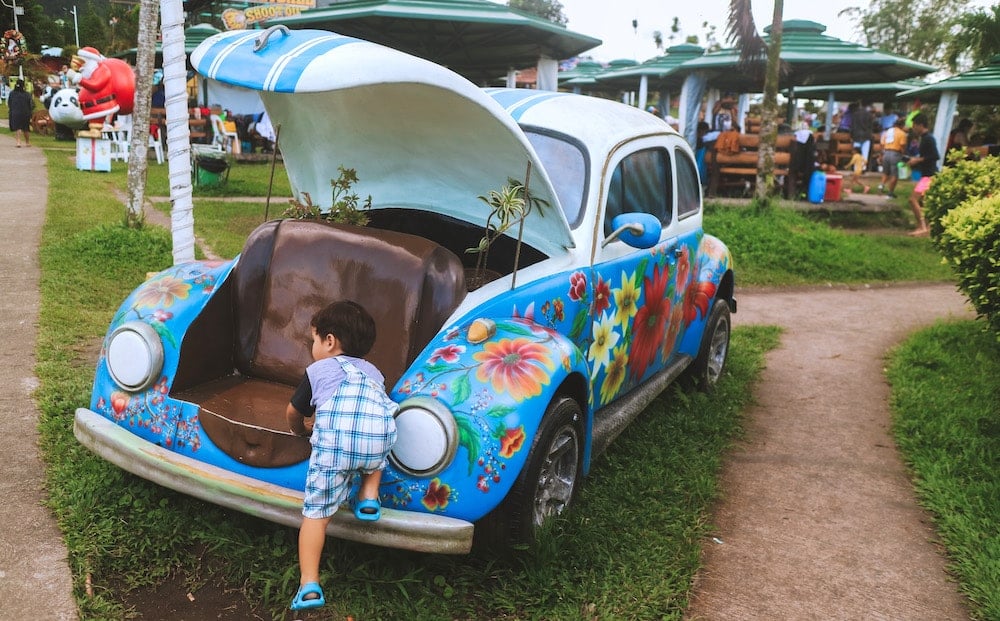 Tons of things to crawl over.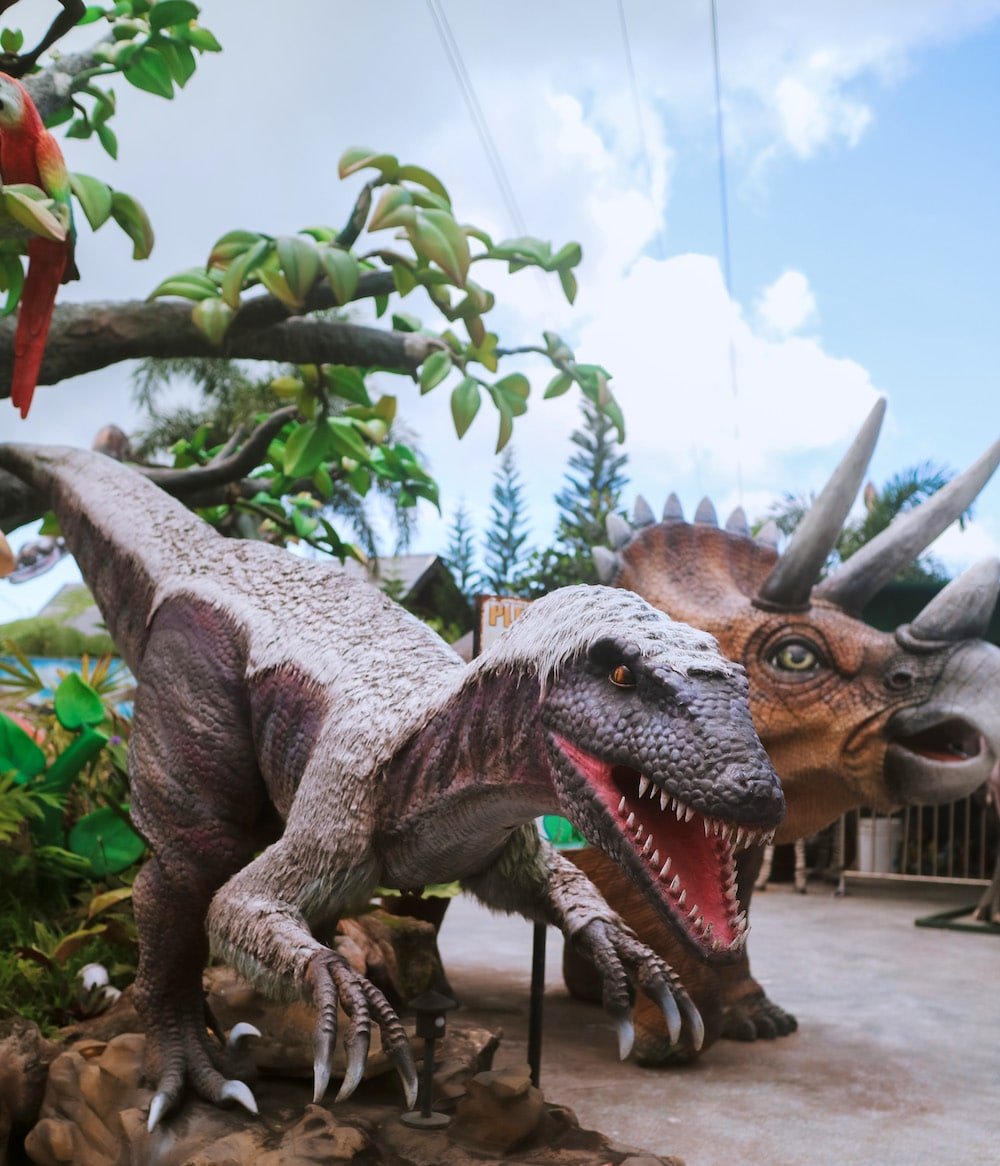 Dinosaurs abound everywhere, and there is even a dinosaur museum shop.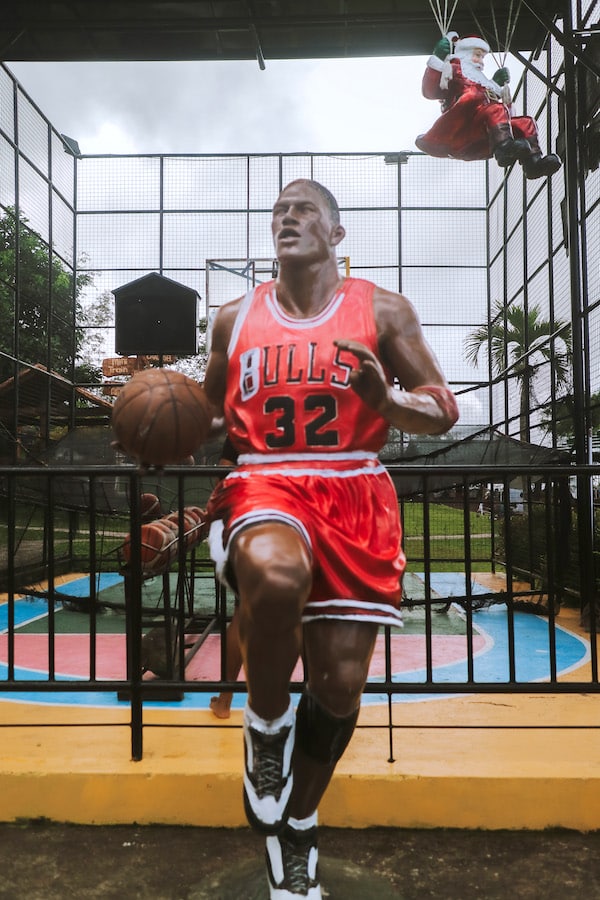 Practice some hoop with Michael Jordan.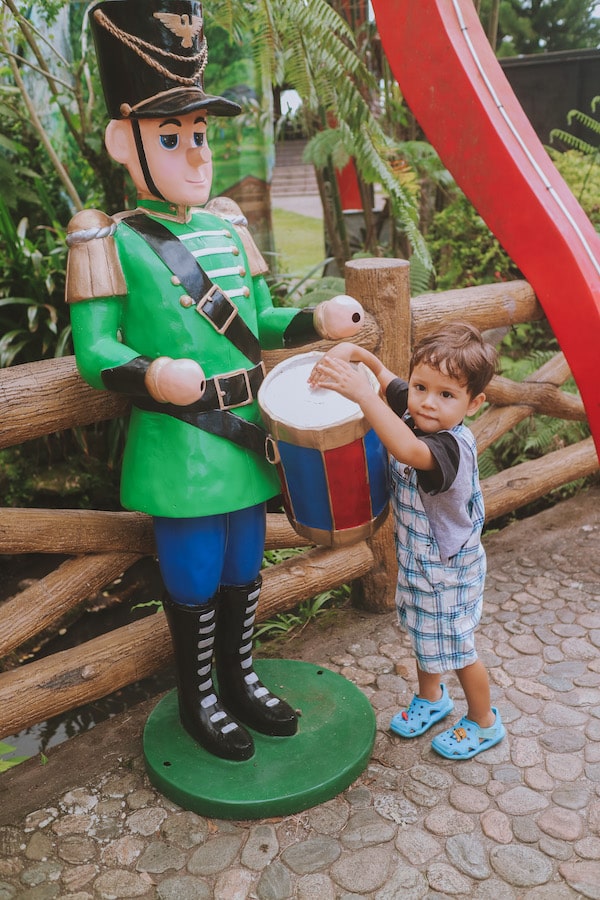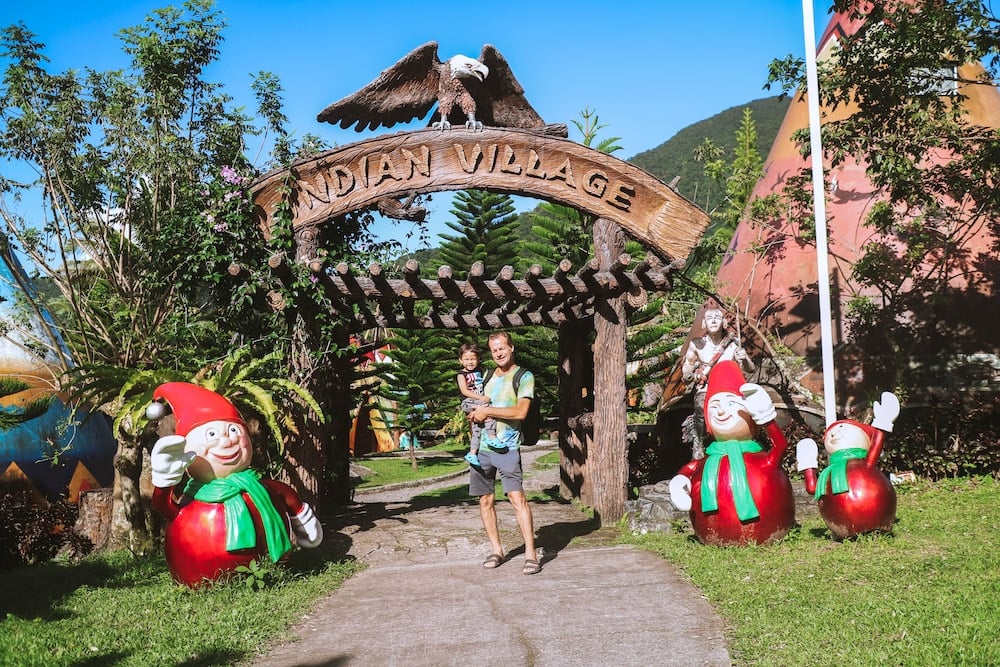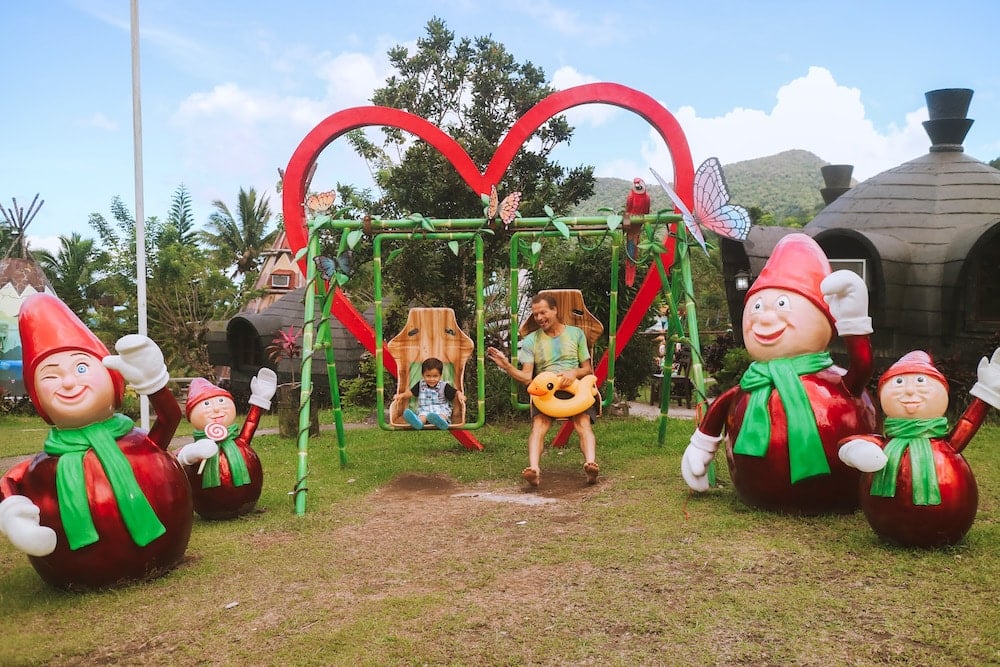 Fun even for the old farts 😮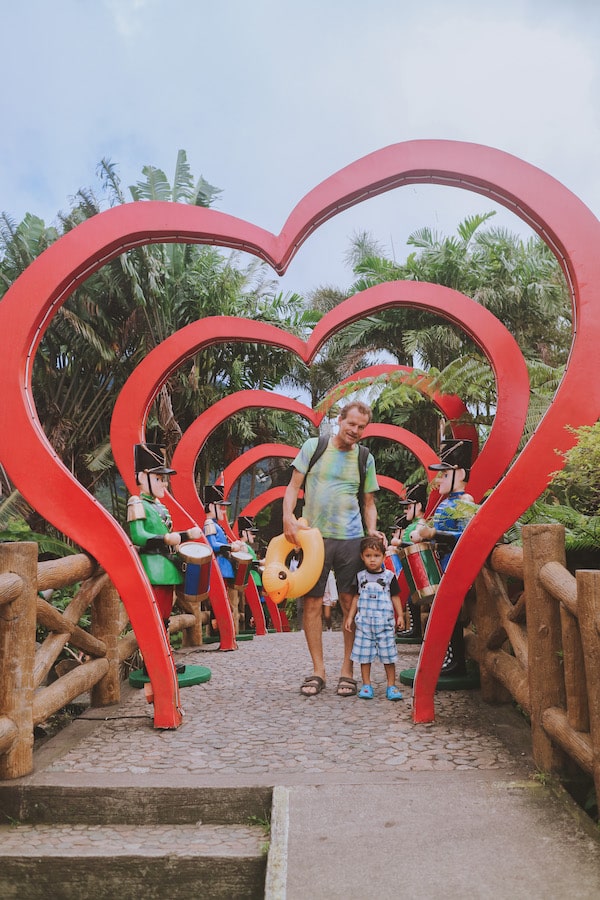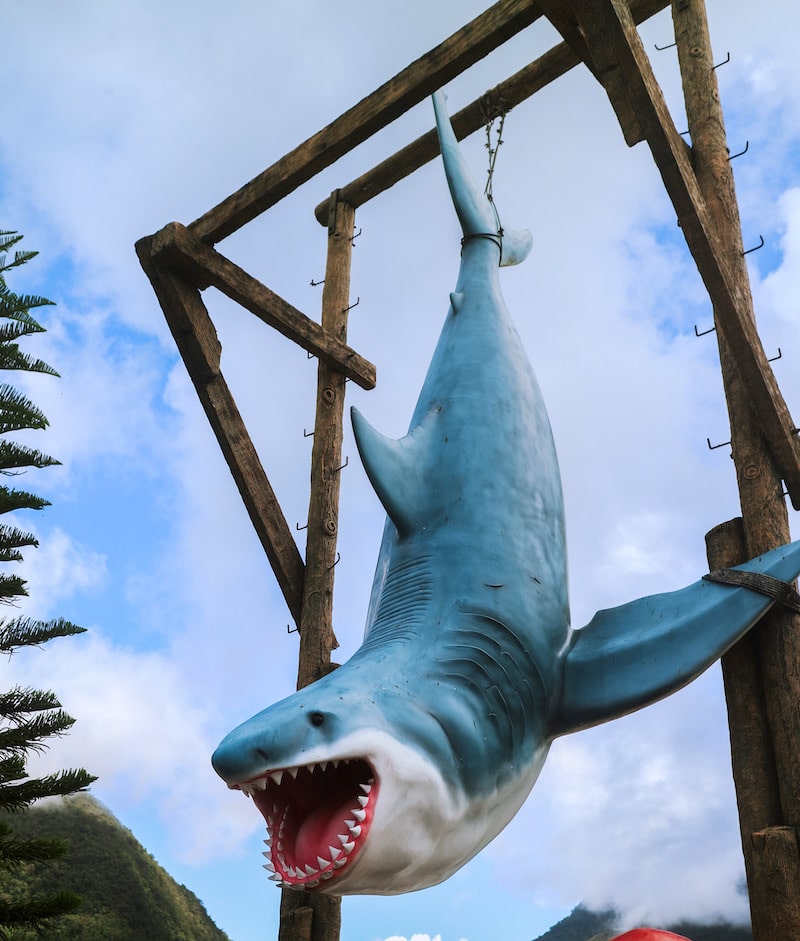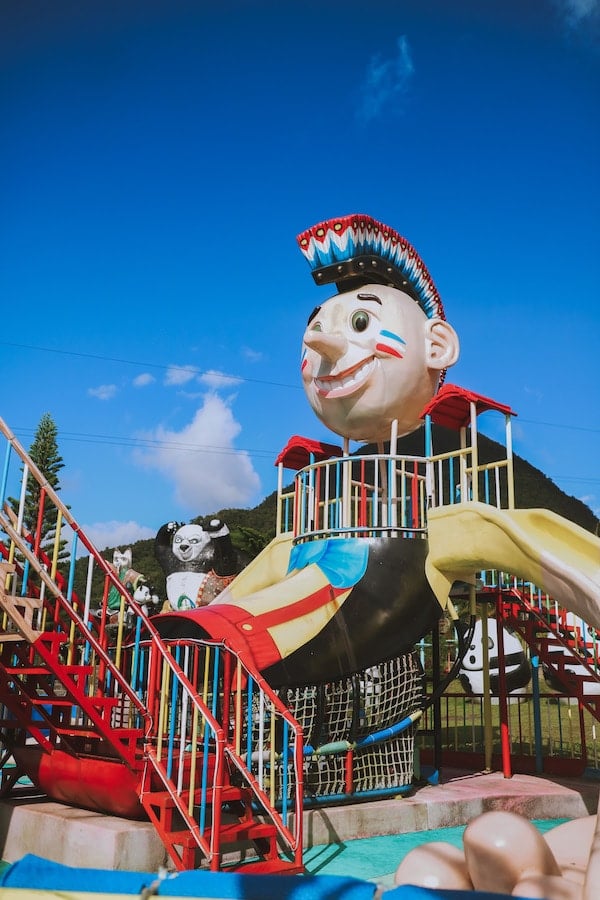 So many slides to explore. The old couple who started this park, do you think they are young at heart?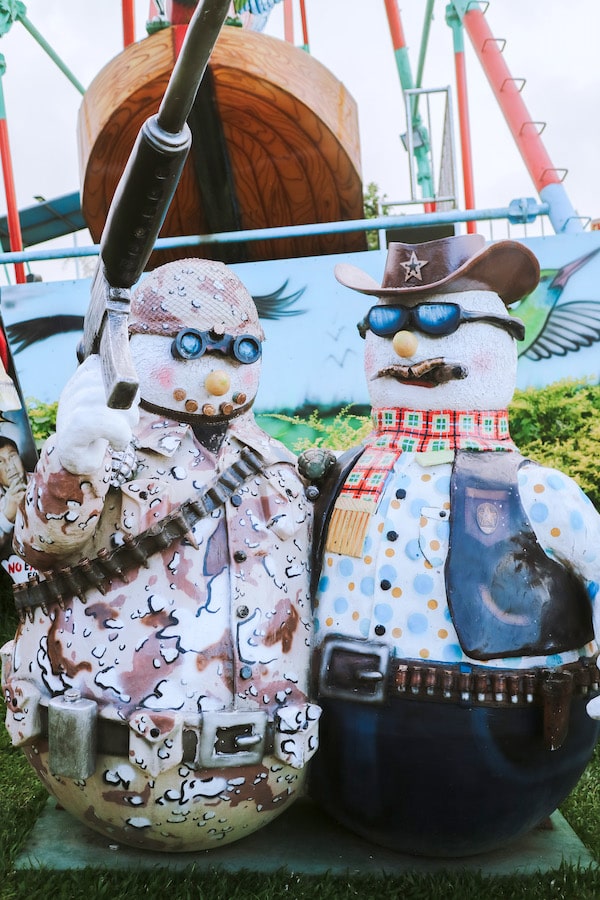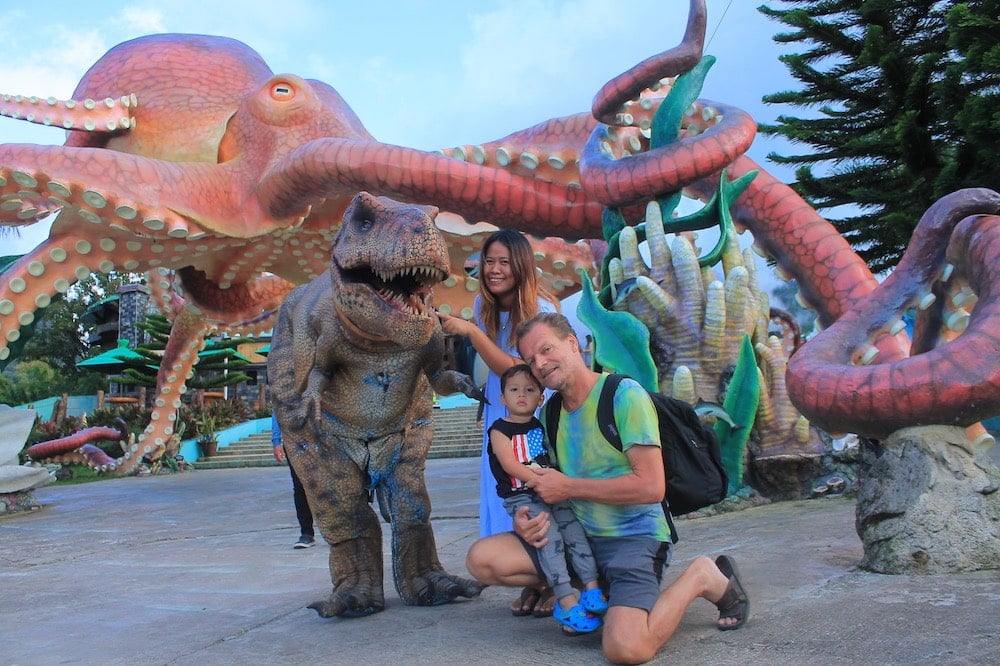 A dinosaur would walk around with a professional photographer for photo ops. You could have the best printed right there, and they can send you the digital copies as well.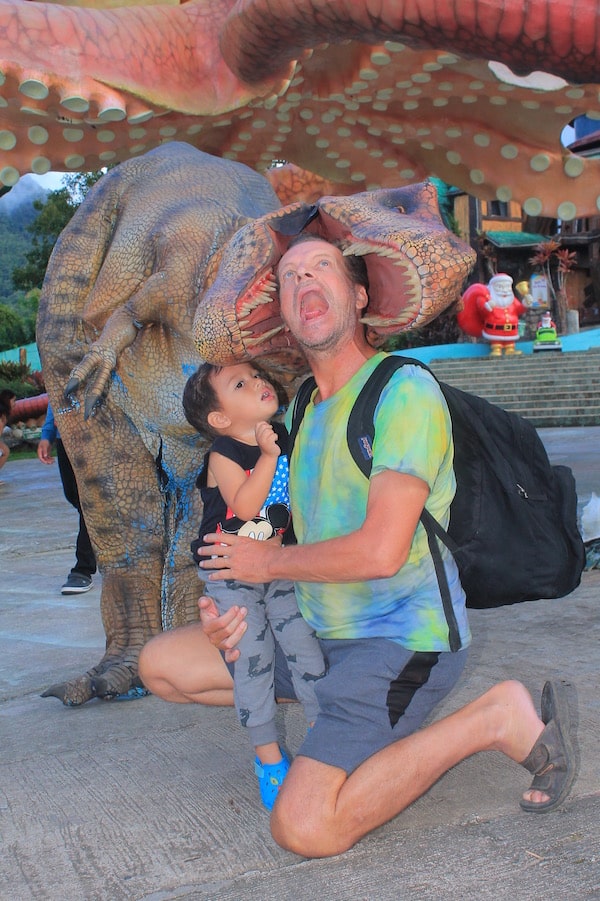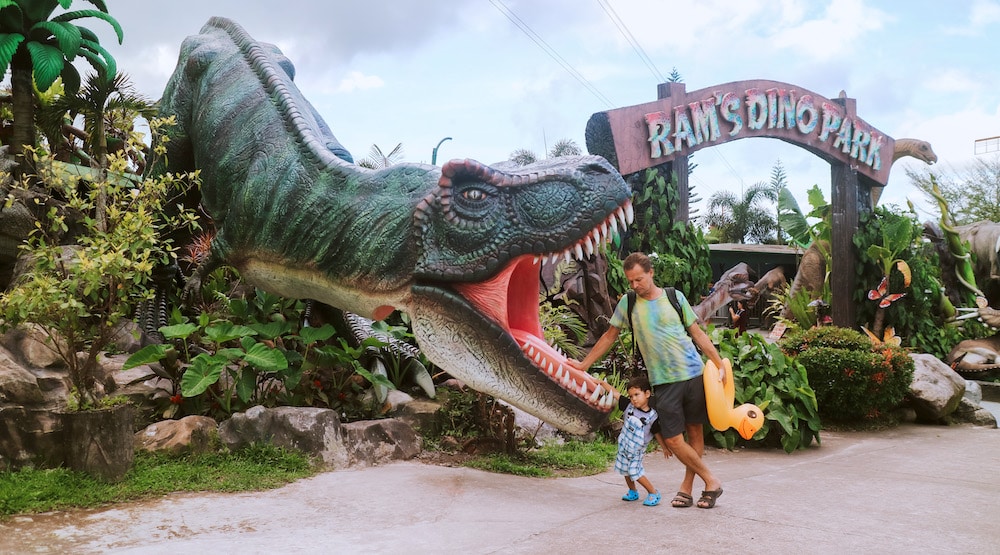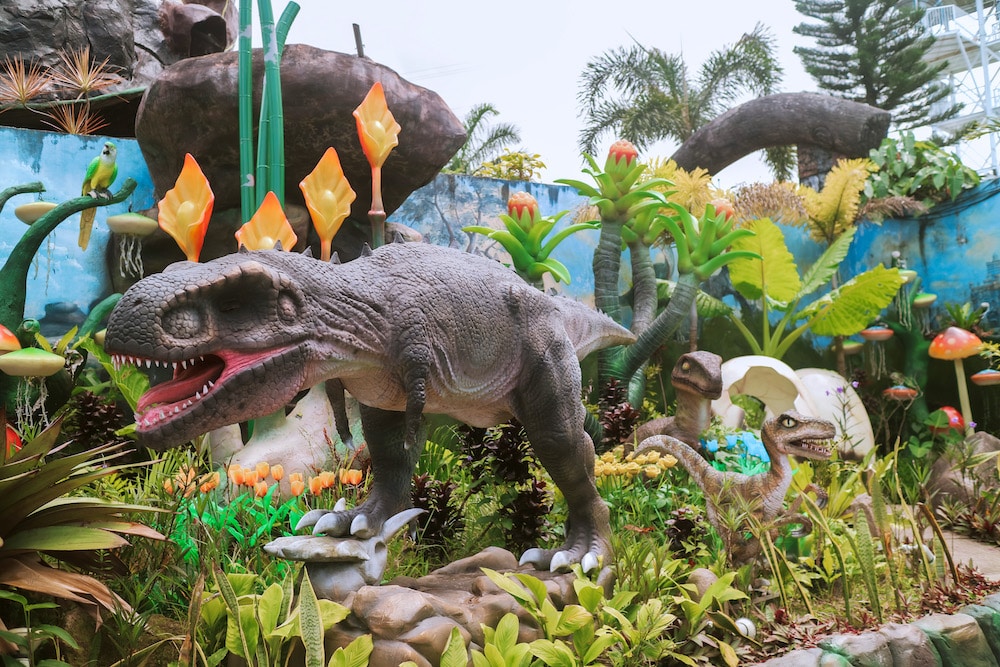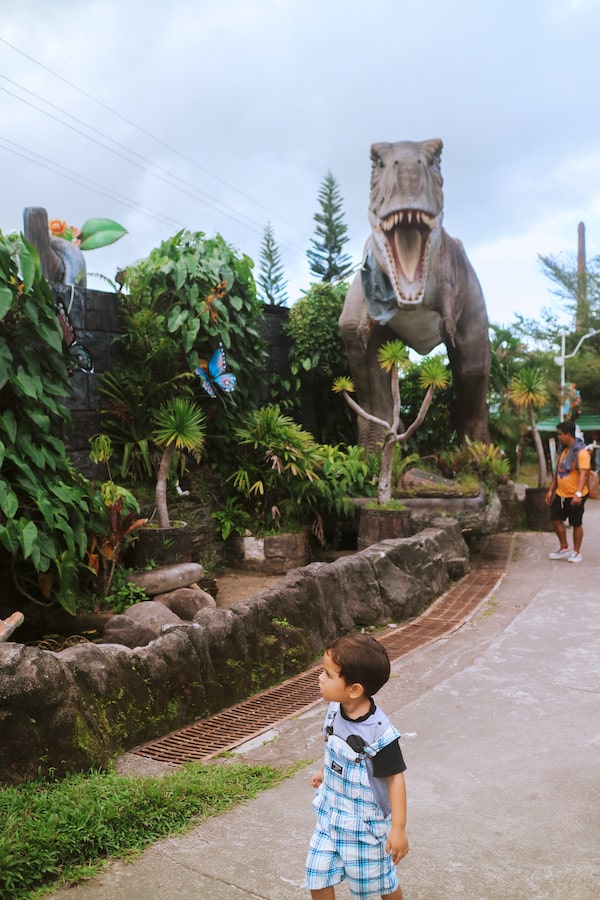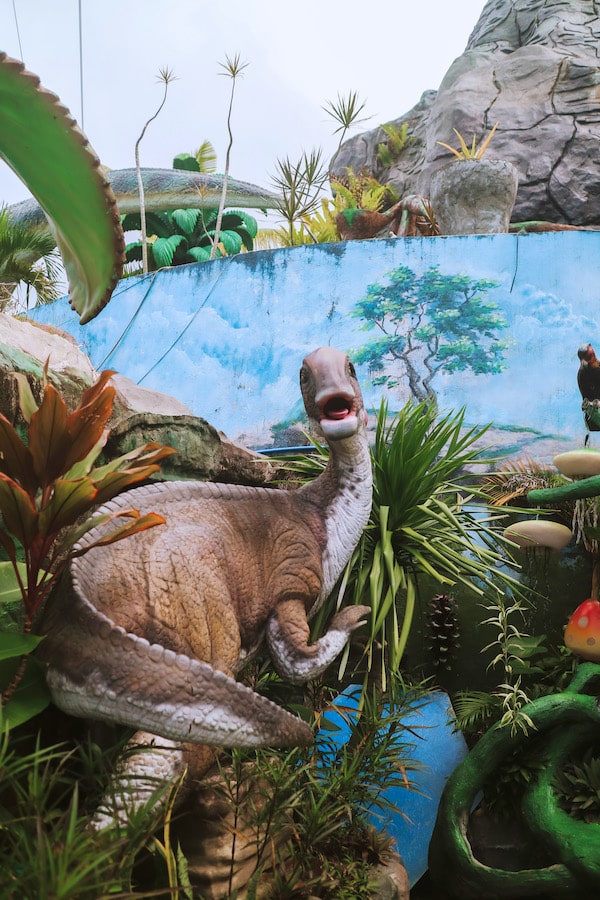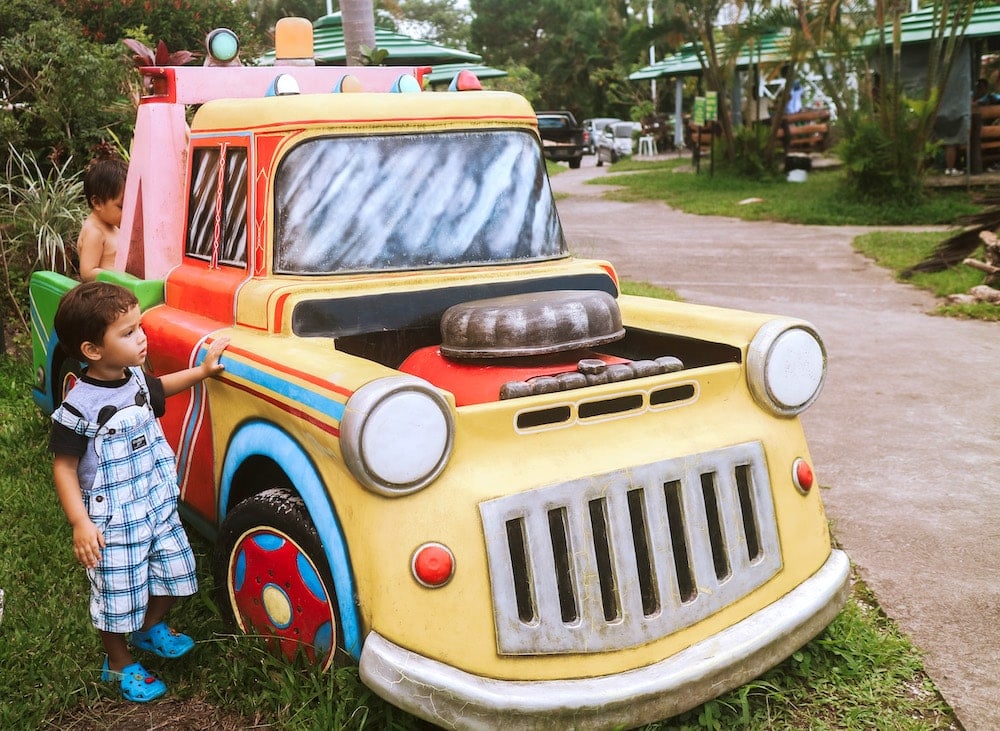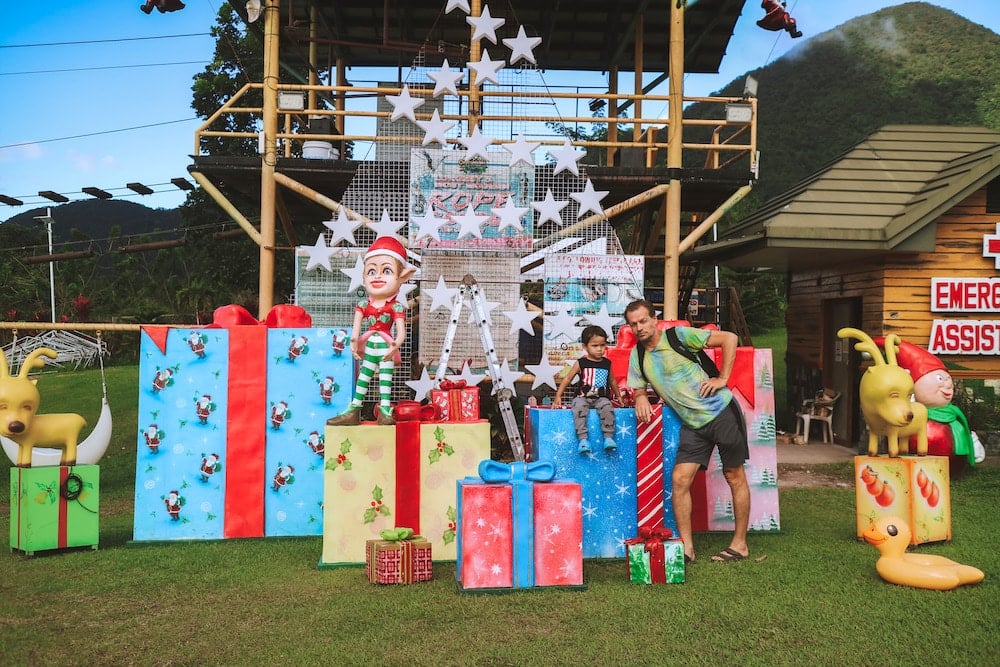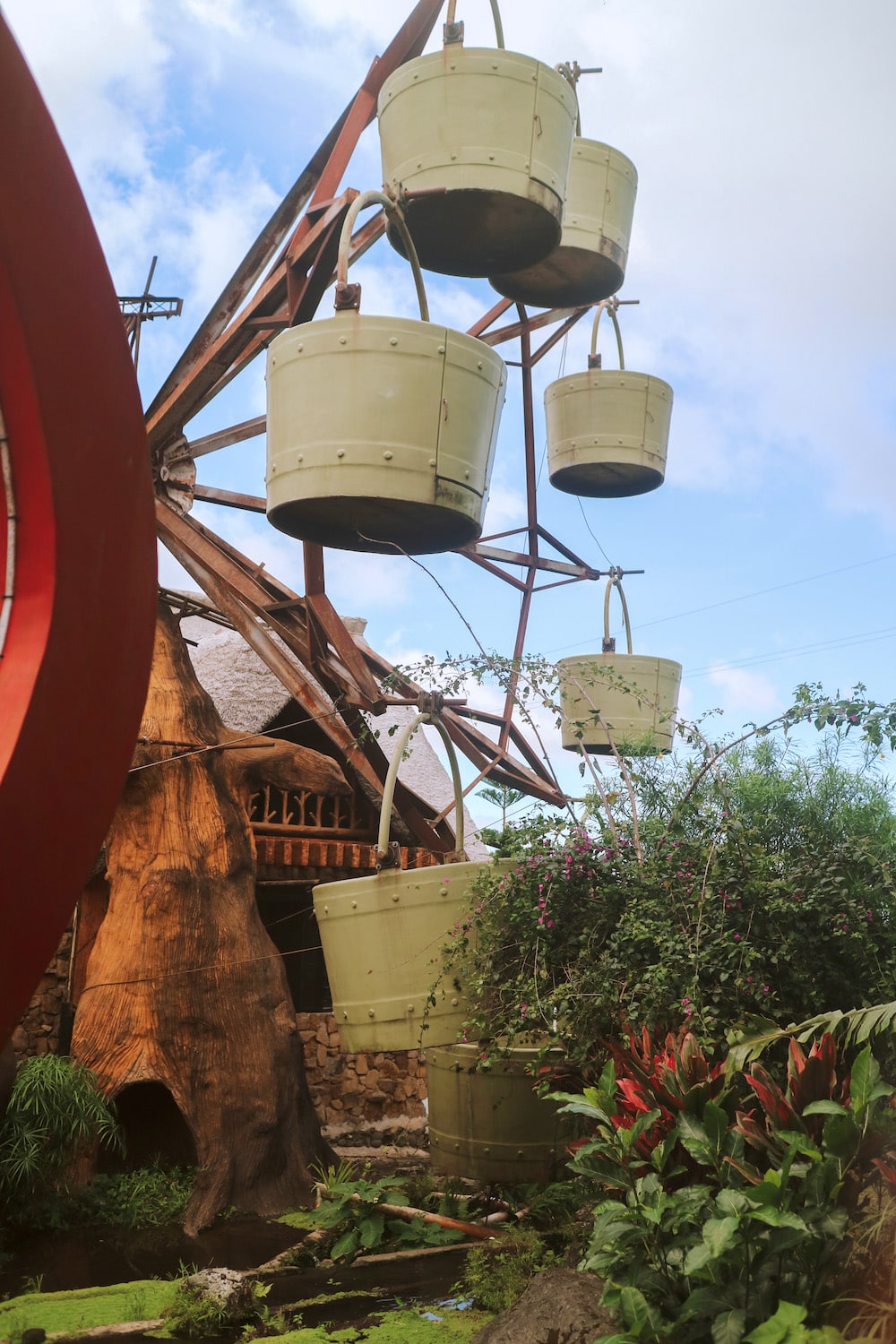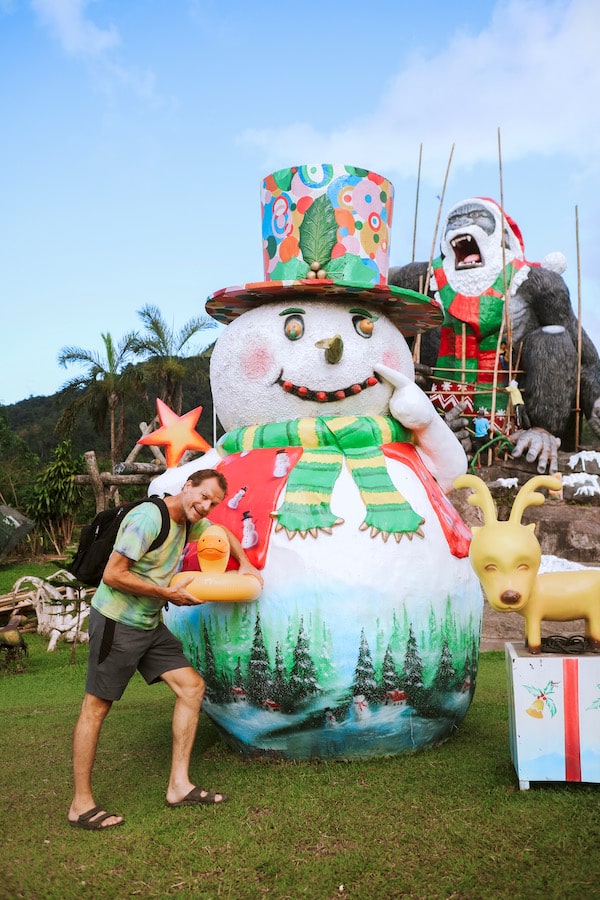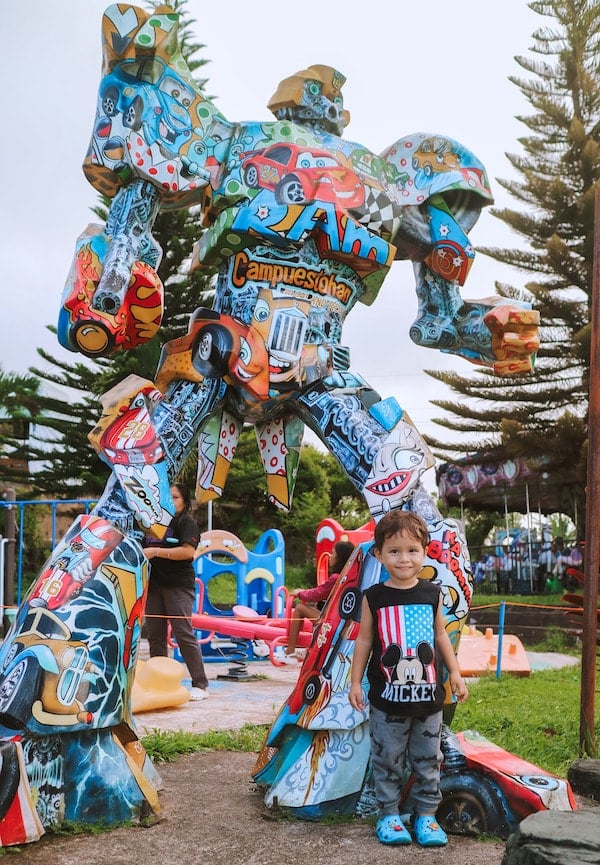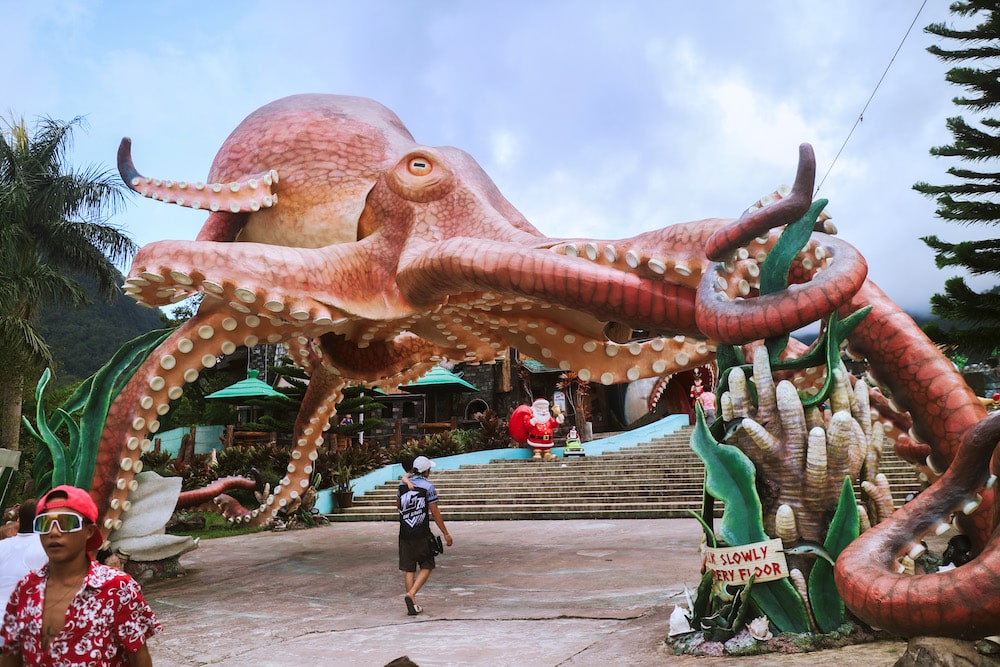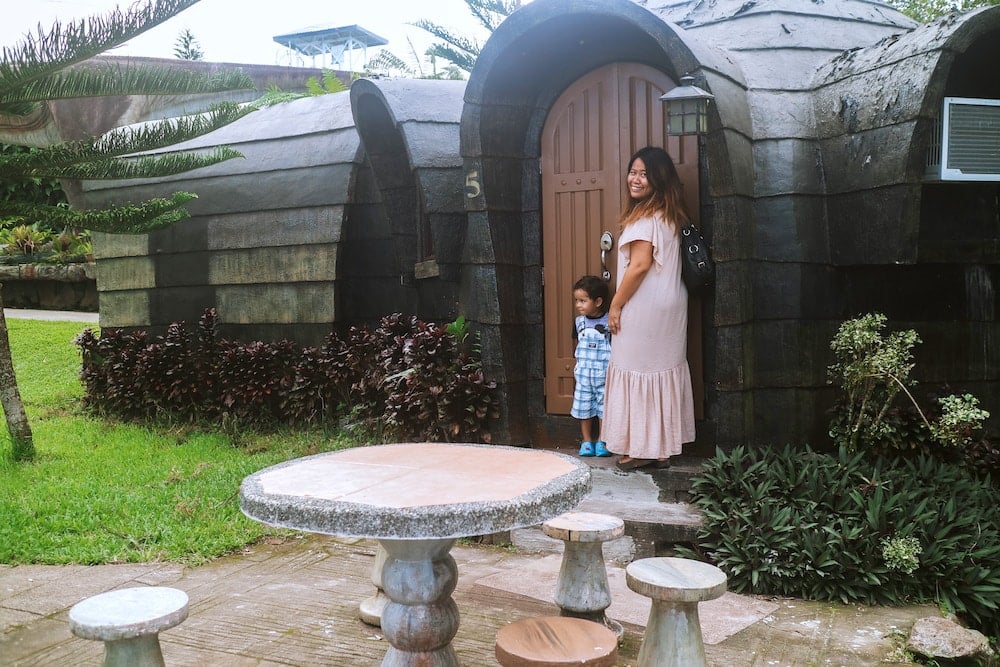 They even have overnight accommodation for rent, such as these flintstones-like little cabins.
As you can tell we love to travel and look forward to exploring every worthwhile location in this beautiful country, which will expectedly be a daunting task considering it has more than 7,000 islands!
If you're ever in the Palawan area, there are 52 islands alone just between El Nido and Coron, where we organize private, custom tours: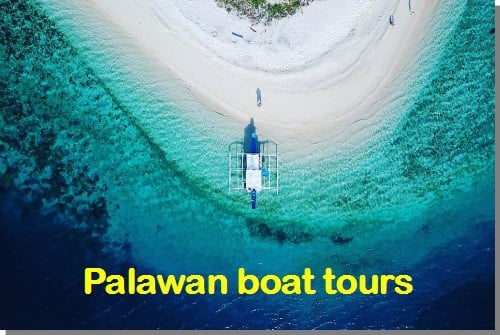 Experience the thrill of island hopping in the Philippines
Back to Tour Packages in Visayas
Explore the Philippines
Campuestohan Highland Resort Theme/Water Park
Average rating:
1 reviews
Oct 25, 2022
Great for a family
Our children absolutely loved this and seems a single day is simply not enough!