Opening a bank account and atm cash withdrawal for foreigners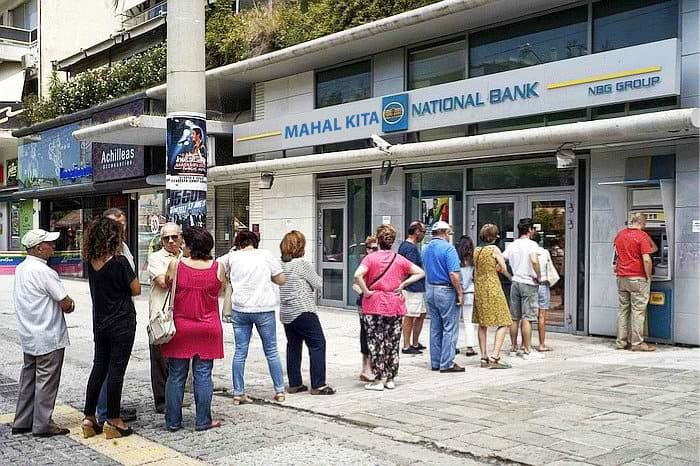 After struggling with this issue for half a year, I finally found an excellent solution.
Background history
I'm a digital nomad, deriving my income from my various online jobs and businesses, a luxury which has enabled me to travel around the world for the past 15 years. The problem with this is big brother is growing and about a year ago the banks where I held accounts started asking me to prove that I still live in the country where my account is located. A few years before that my PayPal US account would no longer issue debit cards. One by one I was losing my cards. As a seasoned traveler, I like to have several cards and accounts for backup purposes, and different card types, because some smaller, remote villages might only have mastercard atms, while others only visa.
Now the number of my cards has whittled down to only one: my Bulgarian visa card. But it uses the latest technology with a little chip in the card which the old atm machines in Coron cannot read. I tried everything to resolve these issues but the only solution would be to fly back and show up at the banks in person. This was not an option, so I finally resorted to my good friends at Seadive Hotel in Coron, who would accept a direct paypal payment from me and either give me cash or write me a check. An expensive 10% commission option, but at least there was a way.
Opening a bank account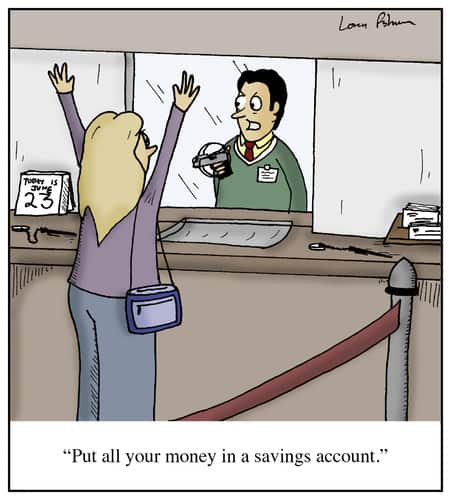 Cartoon source
So an obvious solution would be to open a local bank account, move my income stream to a local PayPal account (where I get all my income), connect the two and we're done. Since Coron is the closest town with banks to my beautiful little island, I started first with BPI, since the Seadive had an account there and it seemed the most established.
After spending an unbelievable 30 minutes to exchange $300 in cash to Filipino pesos, the clerk filling in all sorts of forms, punching in details of my passport and who knows what in the computer, vigorously stamping many papers in the process, it was finally time to work on opening the account. He grabbed a purple pink little pad of sticky paper, pealed off one and proceeded to scribble down a small list of instructions of what I needed to get, smiling assuredly when I asked him, "That's it?"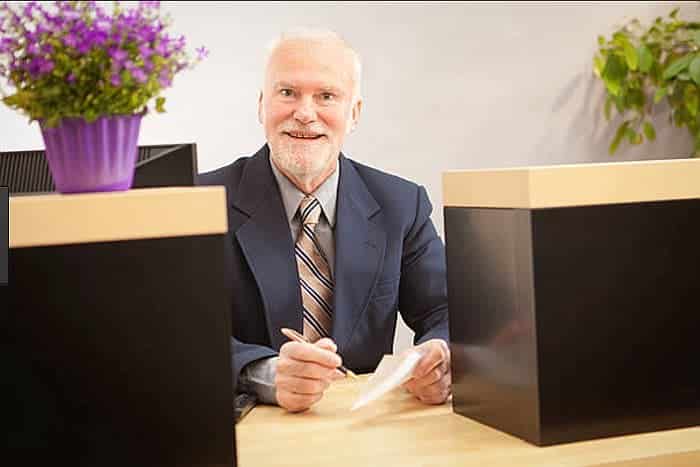 Because it was low season and the regular ferries to my area were not operating, I was forced to hire private boats to go to Coron, three and a half hours away, to do occasional shopping and sort out these headaches. I therefore ran out and arranged for the copy of my passport and other requirements.
Long story short, I had to go back to my island and back to Coron many times, and each time I showed up with the needed documents, I would hear what I have been hearing my entire life whenever dealing with banks: "Oh yes, and we still need this and that."
By the fifth visit I finally blew up and demanded to see the manager. The woman came over and I filled her ears with questions why doesn't such an established bank have saved in its computer system a simple form they can just print out with all the requirements necessary to open an account at their bank, without resorting to these amateur gumby and inaccurate sticky papers that waste a lot of my time and money. To this she responded that, in the end, it is still up to the discretion of the bank, even if I fulfill all their requirements.
To that I could only respond by asking what discretion, the manager's particular mood that day? She seemed quite taken aback by that comment, and my head was so boiling hot I was very close to adding that it might also be influenced by her menstruation cycle.
The final solution
I will not go into detail about a host of other Filipino bureaucratic idiosyncrasies I've come across during my stay in this lovely country. The locals know it themselves. But the final solution was to buy a Globe sim card and request a GCash mastercard from them.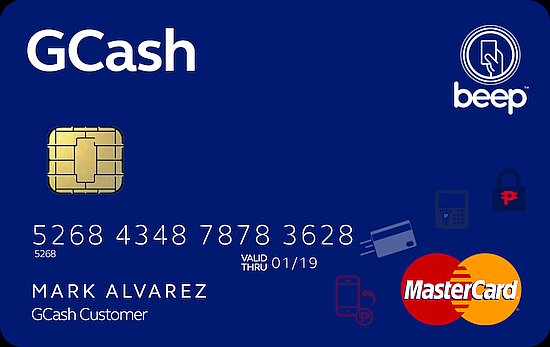 With the card you can:
buy things online or in shops like a regular credit card
download funds from your PayPal account, for ZERO charges, withdraw from atm for the next to nothing Filipino rates, about 100k a month once everything is verified
The small catch is, as usual, the PayPal account must be Filipino, but that is easily resolved by using another email address, if you already have a PayPal account elsewhere. If you do not have another email address, simply set up a free one at gmail or yahoo etc.
When setting up another PayPal account or transferring funds from one to another, make sure to first log out of one before logging in to another. Otherwise some alarm signals can go off and your account blocked. Then you have to phone in, which is always a traumatic nightmare, and answer all the security questions you may have easily forgotten.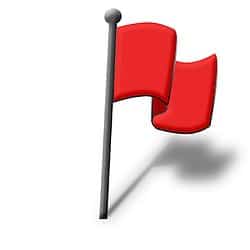 For extra paranoia, I would use a different password, to avoid any possible automatic red flags, and a different browser. You should use your real name and other truthful information, in case some day they ask you to verify yourself by sending in a picture of your passport etc. For your local address, make sure it is the same for both your Filipino PayPal account and your GCash account. It cannot be a postal address. Since I live on a paradise beach island with no streets or "addresses", I just made one up. I don't need paper bank statements, since I am a digital nomad.
On the other hand, a better option might be to first get an ACR (Alien Certificate of Registration) card, in case some time in the future you are asked to provide some additional documentation. On the back there will be an address, and you can use the hostel etc. where you are staying.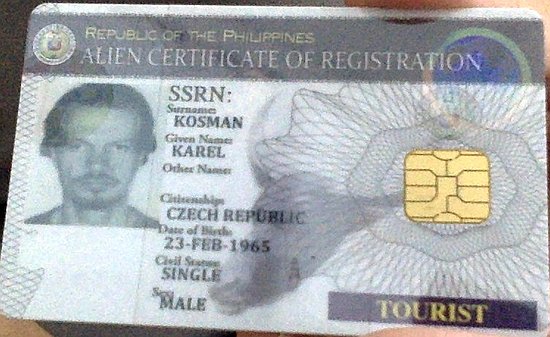 Now go to an official Globe shop, bring your passport, and they'll set you up. But hey, either it's because it's a banky sort of thing, or maybe I'm always plagued with these sorts of things, I did run into problems, so I'll go through those so at least you'll have a heads up on what you might run into.
First of all, try to use the same email address for both accounts, and all other information, exactly.
There is some verification process on the Globe end that takes about three days. You can expedite that to immediately by going to your official Globe shop and ask them for that, or apparently there is an online option using your Facebook account.
In your PayPal account, verify your account by connecting it to the same GCash debit card (detailed instructions below). You will need at least 150p on your GCash account for the verification to work.
With your GCash card you will receive a little brochure of information. So little in fact it has hardly any useful information other than the weblink. Follow that, open an account and connect to your phone number (the one associated with your GCash card).
Download the GCash app to your phone. When trying to figure out why it was not working, one website stated that it needs to be at least Android 5. Follow the simple logic and connect to your Paypal account. Detailed instructions below.
Since it is a new PayPal account, be careful about transferring too much in the beginning, otherwise more red flags may be raised or limitations imposed (details below).
Troubleshooting
Sometimes I think there are little devils in another dimension who meddle into my IT life and aggravate me in so many ways to hinder my spiritual advancement. So I will just list some points I had to struggle through, in case the above does not work for you.
After everything was verified according to the above, I tried to transfer USD funds from my PayPal account to GCash, but I received the error message:
"Oops! The payment cannot be processed because no payment source is available."
Tinkering around, I then converted some USD funds to pesos in my PayPal account and tried transferring that. It worked! Unfortunately, only that one time (after that I always received the above message). One website said they had the same problem and resolved it by removing the USD account on PayPal and making the pesos account primary. Didn't work for me, and my housemate said she regularly sends money from her USD balance to her GCash card without a problem.
Tinkering some more, if you click on Profile > Profile and Settings, then My Money, then Update for "My preapproved payments", you will find a link to Preapproved Payment Plans, which will take you to the following window:

In my case I found two for the same service, because I accidentally did it twice. I removed both, added a new one, but was still getting the same error message.
And the final solution? I tried and I tried and finally the next day it worked. Sometimes a little patience can do wonders! Phew! What a relief, but then it stopped working again. I phoned GCash and they suggested to go to the above window in PayPal, click on the preapproved payment and cancel it, then change your PayPal password, the relink in the GCash app with the new login details. In this way you create a new link and it may help.
Transaction Limits
After talking with PayPal a few times, they said they often have connectivity problems with GCash. Hopefully things will have improved by the time you read this. At the time apparently the transfer limit per day is 25,000pesos. Also, one PayPal help suggested that there has been too much activity on such a "young account" and that I should instead transfer higher amounts rather than a lot of smaller transactions. Consider your account might be fragile in the beginning, but they told me that, after about three months, if I only withdraw about once a week, the account should be established enough and the limitations lifted. I was even having problems simply sending money to another Filipino paypal account!
Calling PayPal
After trying this and that and no longer even able to transfer funds to another paypal account, I finally resorted to calling them. When I was not able to transfer funds to another account, a little window popped up suggesting the number to contact them. I used Skype to call them and managed to move forward an inch, but every subsequent call was automatically disconnected after I had gone through the long process of struggling with the robot. I was desperate and started calling from my mobile phone.
But even though I was calling from the number associated with the account, the robot still could not recognise it. To save money, I found I could press a few numbers of a fake phone number while the robot asked her questions. Then when asked what the problem is, feel free to interrupt her by saying "problem with payment". Speak clearly, and you will have to go through this several times.
After several phone calls one kind operator mentioned a special number I could call by Skype:
1-888-221-1161
To confirm that I remembered the number correctly as she dictated it over the phone, I found one site which listed many phone numbers how to contact PayPal, and which departments or persons. There is apparently a second number that you can Skype call.
Don't pay by invoice
The operator who first mentioned that there is a daily transfer limit of 25,000 (it would be real nice if they simply stated all this somewhere on the account or by email) suggested that, if it still does not work to transfer funds to another paypal account (my host was willing to take out the cash through her card), I could ask her to issue me an invoice instead. I tried sending her the limit of 25k, then 20, then 15, finally 10, until I asked her to send me the paypal invoice. I accepted that and, all of a sudden, my account is in official lockdown mode, only able to receive payments or issue refunds. How utterly useless and now I was really stressing out. I clicked to the resolution center and found I had to upload all sorts of documents which I don't have, six in total, impossible government documents, and I began to S in my pants.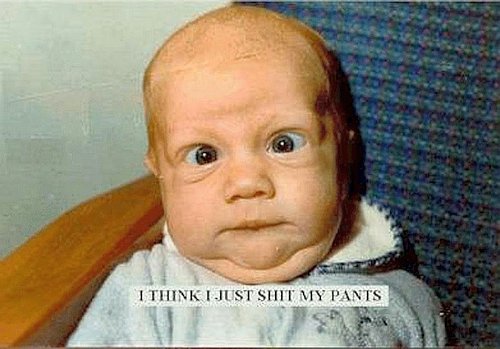 Fortunately, a simple phone call to the Skype number above resolved that. Be polite and nice to the operators and you will get the best results. Hope this all helps!
Useful Links
Some useful pages I read when I was trying to troubleshoot the glitches.
Back to Table of Contents