Boat Tour Negatives and How to Ensure a Successful One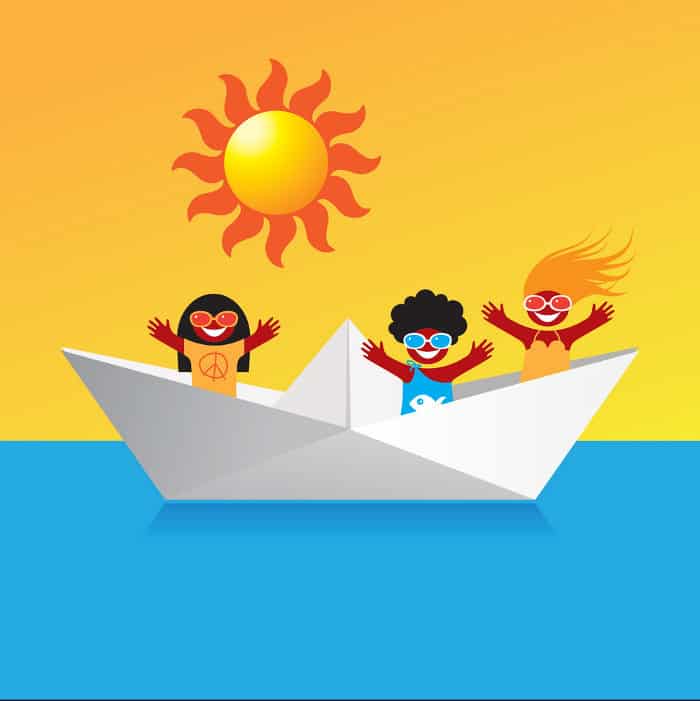 To ensure you have the happiest trip possible, I will list some potential negative points. As the law of physics states that for every action there is an equal and opposite reaction, I like to say that for every expectation there can be an equal and opposite disappointment. By knowing what can go wrong and adapting your expectations, hopefully there will be no disappointments!
Here is a list of possible negative points of our boat trips:
I'm an IT guy and handle the internet end of things. As demand increases for our service I am working on picking up more boat operators, so it is possible that some operators have less experience in different areas. You can see a list of our operators on the boat schedule page, where you will find detailed information about them. You can choose who you want to sail with before you make your booking. Different operators have different prices. Some may be better equipped than others, but all are instructed to build up a stock of snorkels, tents, mattresses, sheets, pillows and lifejackets. And smartphones with internet, two sim card slots and gps to help them find the spots you want to go to. Or if you have such a device, you can help them. Otherwise, most already know where all the spots are, or they can be instructed beforehand.
They call it Filipino time, and Asians in general are quite relaxed about schedules, so don't expect everything to run according to plan. However, I stress to them that your vacation time is limited and that it is very important they adhere to any schedules. The more experienced operators generally respect and are good about this. Note also that exceedingly low tides may occasionally delay departure.
Part of the charm of the area between El Nido and Coron, unless you stay in fancy and very expensive resorts, is that it is not very developed. If you stay at someone's house or many of the hotels, do not expect hot or even running showers, but often a small bucket you pour over your head from well water. Don't expect four star toilets, but they will most often be porcelain, although many times without a seat (squatting is healthier anyway), and flushing is accomplished with a bucket.
There are 52 islands around Linapacan alone, mostly deserted. Tons of paradise, pristine beaches, but some may have sandflies (marked on our spots map), or there may be mosquitos during the rainy season (May through November). Eating lots of garlic and less bananas helps keep them away, otherwise come prepared with repellant. And if you do decide to camp out on a deserted island, keep in mind that it is wild jungle off the beach, where you might expect to find long lizards, snakes, monkeys, and various insects in their season. All are safe and afraid of humans. The only potentially dangerous animal is the centipede, which can grow to more than a foot long and can cause pain in your leg for up to two weeks if they bite you. But they too are generally afraid of people, so just keep your eye out where you are stepping.
If in order to save costs you are forming a group with people you do not know, check out the Personality Compatibility Test page for tips on finding tour companions best matched for you.
Positive points:
But there is always a flip side to every coin and the advantage is that you are in charge of where the boat goes. You are not part of an organised tour package where the schedule and locations are already set.
You can control who you decide to share the boat with.
Get off the beaten path and experience authentic rural Filipino life.
Filipinos in these rural areas are extremely hospitable and kind, not like those who have been spoiled by demanding or disrespectful tourists in the busier areas like El Nido.
It is precisely this rural charm that I and many of my guests are drawn to. If you are a demanding type of person who expects perfection and punctuality, I would suggest that our service is not for you. Furthermore, finger snapping and disrespectful or rude behaviour will NOT be tolerated. I want to maintain the sweet nature of the locals and they are instructed to drop you off at the nearest port without any refund if they receive poor treatment. If there are any problems you are welcome to contact me and I will try to find an amicable solution. They also must learn to be timely, otherwise by their very nature they provide a top notch service. It does not help matters to get angry and raise your voice.
You can check out our Reviews page to see that our guests have been very happy with our tours and thoroughly enjoyed the rural experience, but by this page I hope to set a benchmark for realistic expectations in order that your vacation through this lovely area is the best possible. Happy travels!