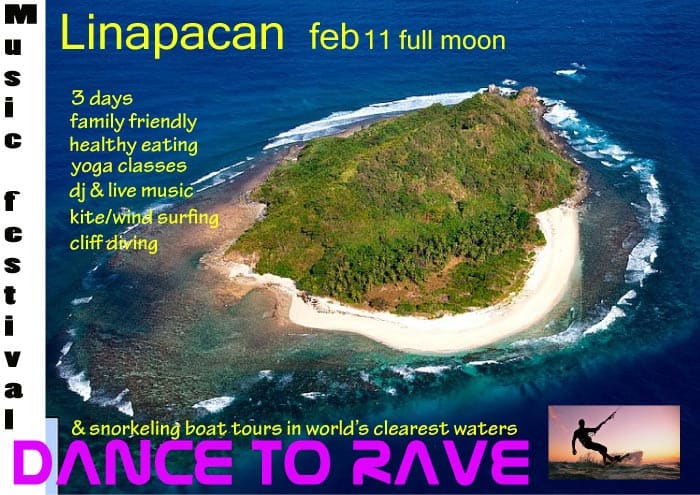 Dance to rave on a beautiful island in paradise, snorkel during the day in the clearest waters in the world, kitesurf, windsurf, wakeboard, beach volleyball, or go on a local island hopping tour to explore caves, an old Spanish fortress, shipwrecks for diving, or cliff diving straight into the ocean.
With a safe zone for a family friendly event, come join us every February full moon, when the winds are good, it almost never rains and dance under clear or sunny skies.
$120 includes the following:
3 days of fun, starting from 3pm Saturday 11th to noon Monday
boat from El Nido (possibly also Coron, based on demand) to get on and off the island, including airport pickup
all you can eat healthy veggie eating with fresh coconuts and seafood
a boat tour of the local area, with caves, old Spanish fortress, cliff diving and snorkeling in the clearest waters in the world
free yoga lessons
Kite and windsurf (costs extra) with fab music rippling over virgin waters.
Check out our event page on Facebook to see who wants to go, otherwise confirmed bookings and other info will be updated to this page.
This page has moved to Linapacan Music Festival.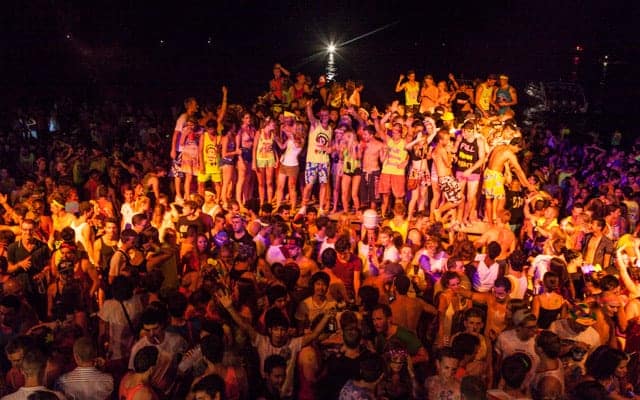 contact