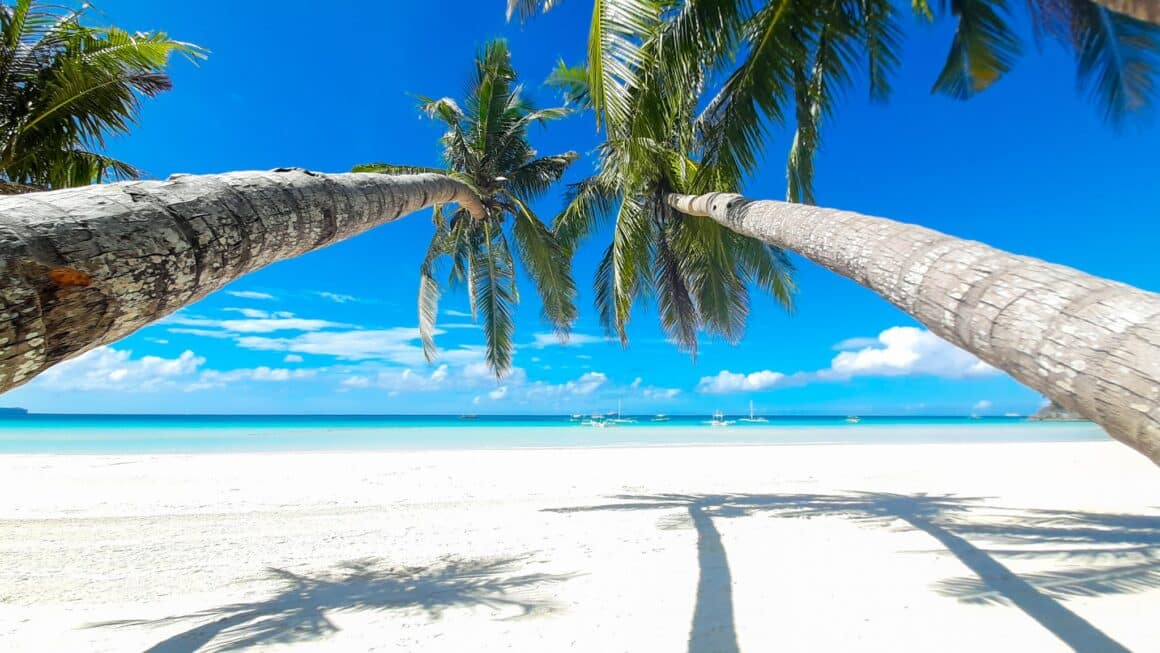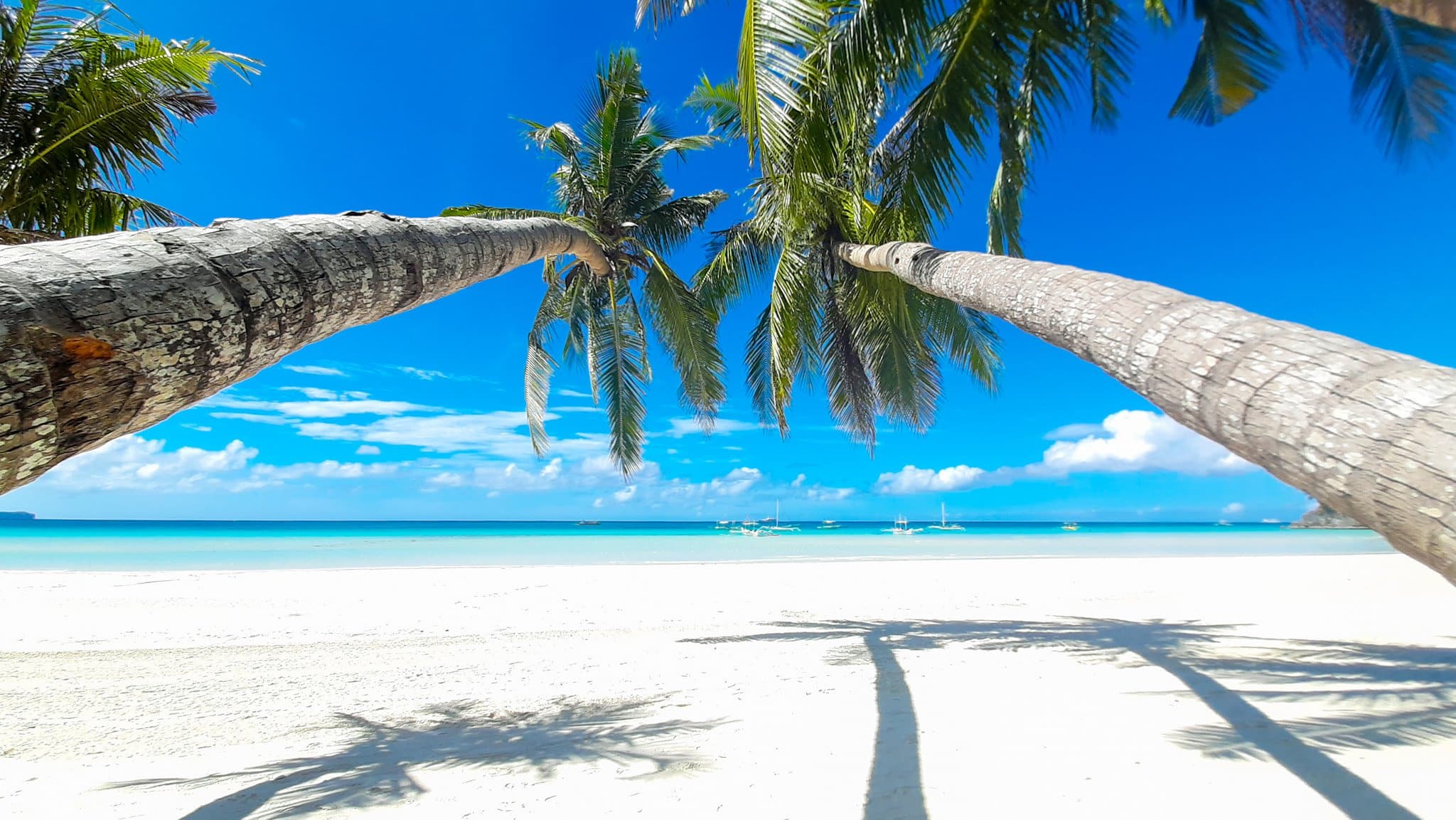 A Guide to Boracay Island
Boracay Island Guide
Boracay Island is a tropical paradise with pristine sands, a clear blue sea, and stunning sunsets. It's also not too far away, making it ideal for first-time tourists, groups of friends, or a romantic trip for two.
Boracay has changed dramatically over the years. It grew from a previously unknown island inhabited by indigenous people to a world-renowned tourism destination. It was closed on April 26, 2018, for a 6-month restoration as part of a transition to a more sustainable future.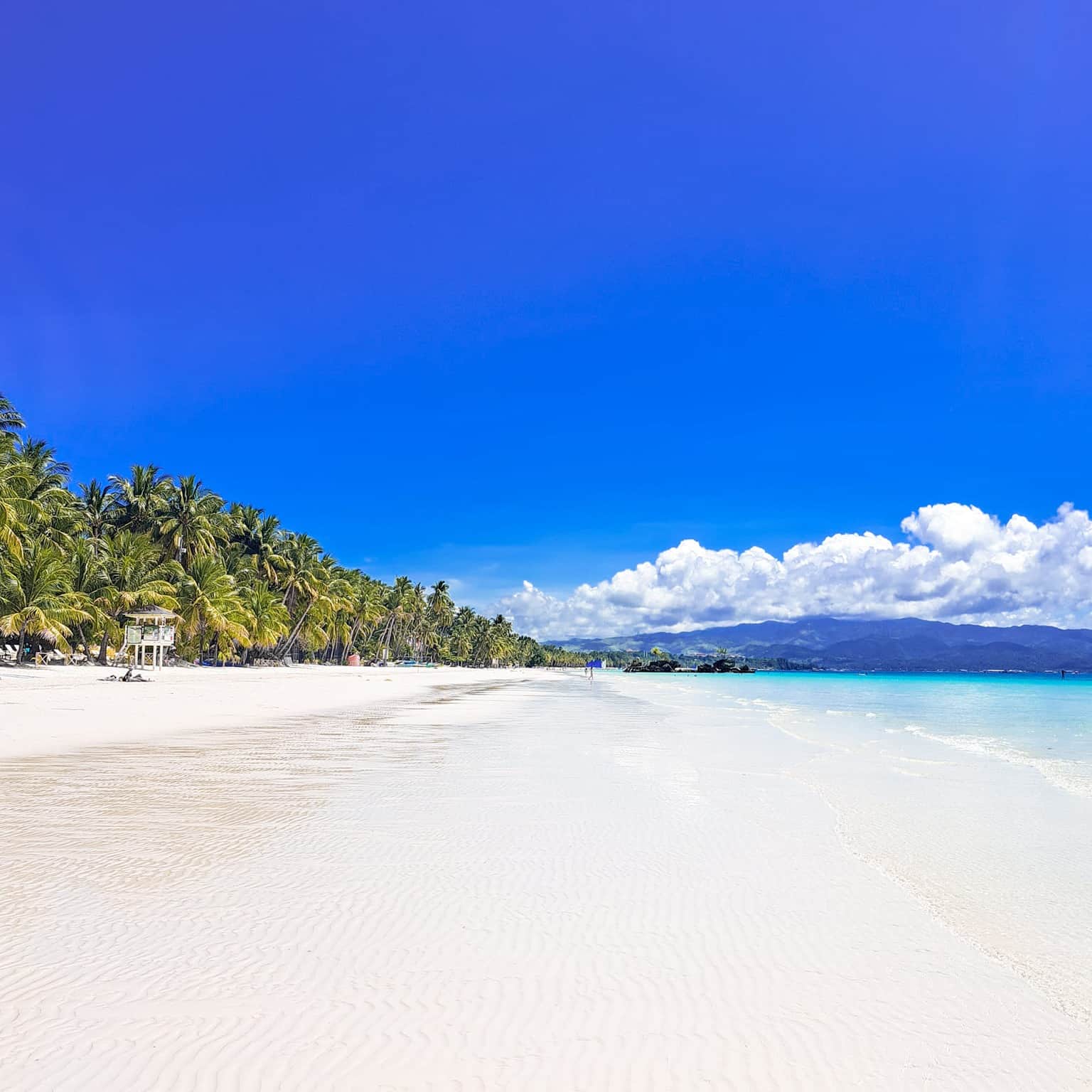 Here's an updated guide on visiting Boracay Island.
The Best Way to Get to Boracay Island
The island of Boracay lies in the Philippine province of Aklan. Caticlan and Kalibo International Airports are both relatively close by. After landing at either airport, make your way to the Caticlan Jetty Port to catch a ferry to the island.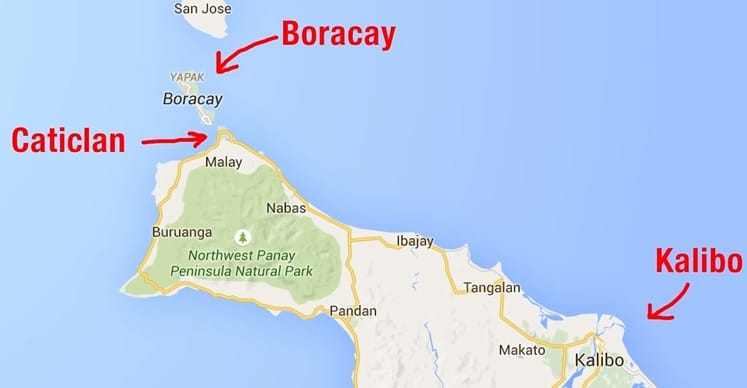 From Caticlan
Since Caticlan is only 30 minutes away from Boracay, it serves as the island's primary entry point. There are tricycles ready to carry you from Caticlan Airport to the jetty port. There is a P50 charge for each rider.
From Kalibo
Many low-cost vacationers choose Kalibo as their destination. It's about a two-hour boat ride from the island paradise of Boracay. The airport at Kalibo is serviced by vans that travel to the port. Cost is roughly P250-P300 per person.
Caticlan Jetty Port to Boracay Island
In order to board a boat, you must first check in at Caticlan Jetty Port and pay the required costs. It takes roughly 15 minutes to get to Boracay via boat. Crossings are offered every day, beginning at 4 AM and ending at 10 PM.
Terminal Fee                     Php 100.00
Environmental Fee        Php 150.00 (Local)
Php 300.00 (Tourist)
Boat Fare                            Php 50.00
Boracay Island's e-trikes are ready to whisk you away to either Station 1 or Station 2 upon your arrival. You can either split the fare with other riders or hire the tricycle for yourself. Each passenger will pay P30, and the cost to charter the entire e-trike will be P150.
Keep in mind that cars are only allowed to drop off passengers along the main highways, so even if you book a beachfront hotel, you may still have to walk. It may be more convenient to arrange for transport from your hotel if you have a lot of bags.
Where to Stay in Boracay Island
White Beach, located on the island of Boracay, is a 3-kilometer stretch of white sand that has gained international fame. Every section of White Beach has its own name: Station 1, Station 2, and Station 3. Getting from Station 1 to Station 3 on foot will take roughly 30 minutes.
Station 1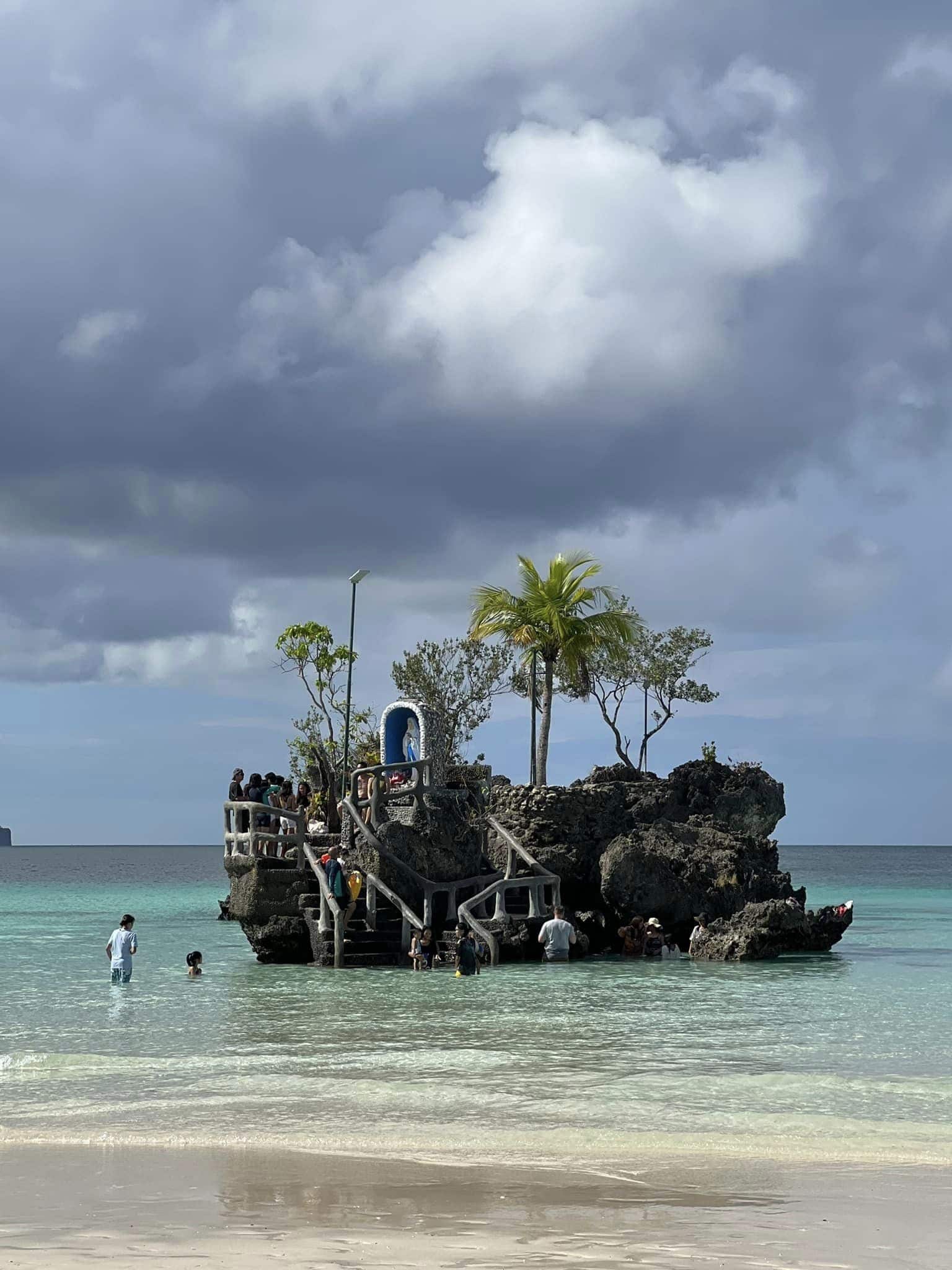 It's recommended that visitors stay at Station 1. It is peaceful, tranquil, and features luxurious seaside hotels. The area is also home to the well-known landmark known as Willy's Rock.
Station 2
Boracay's primary transportation hub is located at Station 2. If you prefer to be in the thick of everything, this is your best bet. A wide variety of stores, eateries and entertainment options may be found there. In terms of room rates, it provides a range from moderate to upscale.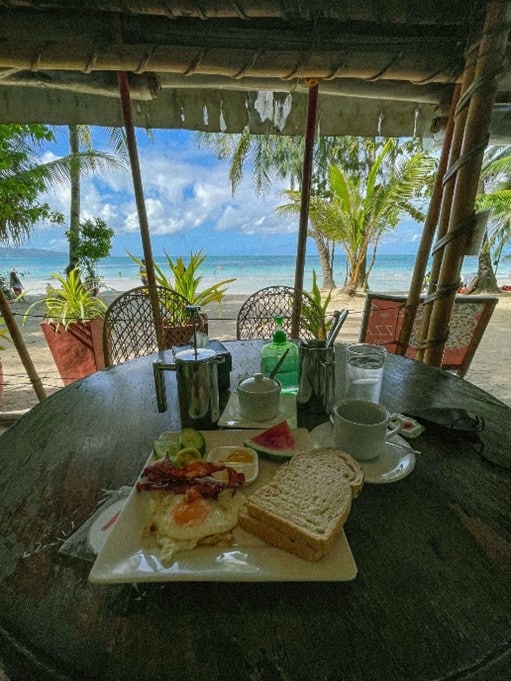 Station 3
To stay on a budget while yet being in a serene portion of Boracay, go no further than Station 3. Although there are fewer places to eat and shop, this section of the beach is rarely busy, and it only takes a few minutes to walk to Station 2.
Station Zero
Aside from these stops, you may reach exclusive 5-star hotels like Crimson Resort & Spa Boracay by transferring to Station Zero. Book a stay at one of the island's alternative beaches or resorts in the mountains if you're seeking for a more tranquil vacation. Boracay also has a number of party hostels for lone travelers who are looking to meet people.
Frequently Asked Questions About Boracay Island
When is the best time to visit: Boracay is a famous tourist spot any time of year. As a result, the island is always bustling with visitors. Specifically, the months of July through November constitute the off-season. During this time, many hotels and resorts offer discounted rates. The months of February and late May/early June, the shoulder season, are also slow. It's common for tourist attractions like island hopping and helmet diving to have large queues throughout the summer and around the holidays.
Ways to get around: From Terminal 1 to Terminal 3 is a walkable distance. Transportation on tricycles is also widespread.
Cash Machines: ATMs are available on the island. GCash is accepted at a wide variety of locations.
Perhaps you'd also enjoy reading about the Best Activities to Enjoy While in Boracay, or the best places to eat.
Have we missed anything in this Boracay Island Guide? Leave a comment and tell us what you think!
Or, if you decide to check out Palawan, our small family operation organizes private custom boat tours through the Palawan area, voted the best island in the world, with its 52 pristine white sand beaches and some of the clearest waters in the world.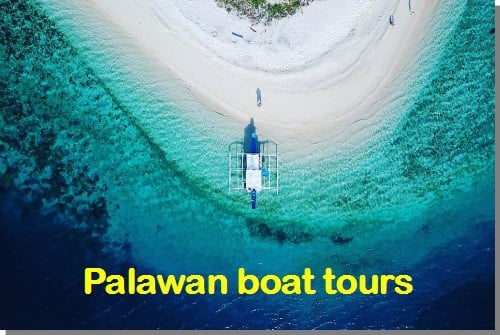 Experience the thrill of island hopping in the Philippines