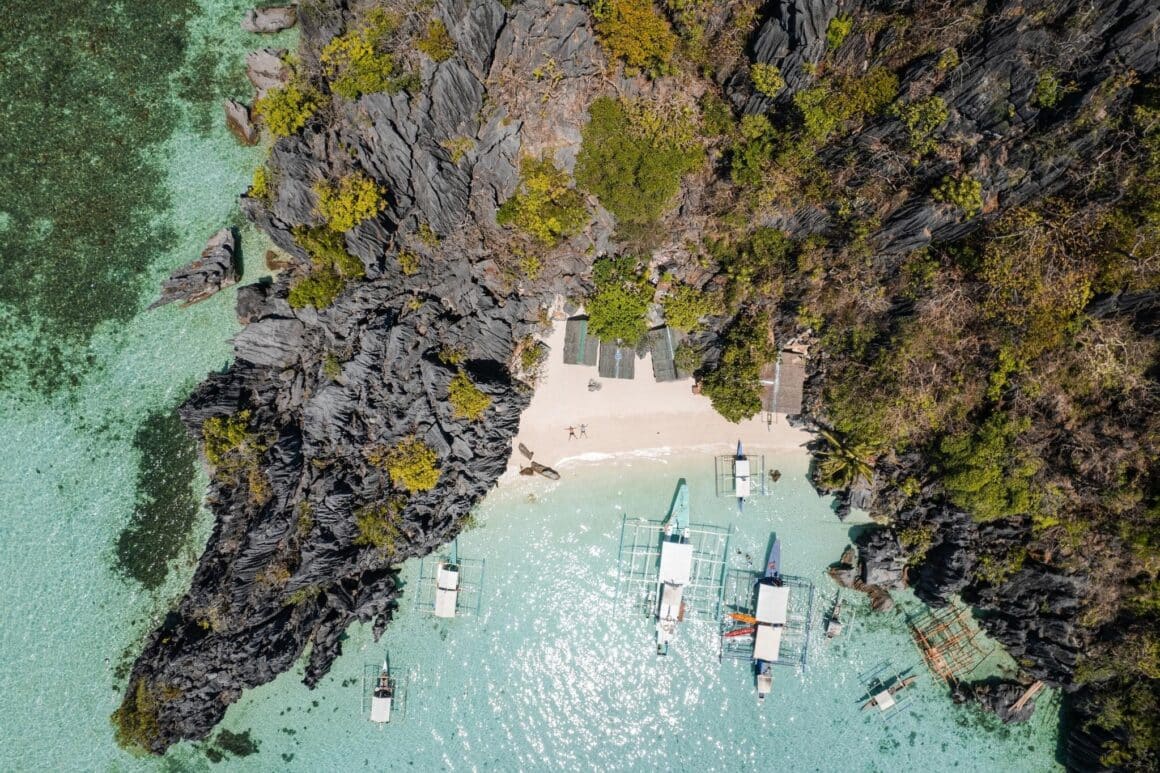 Banol Beach: Coron's Hidden Paradise with Sunset view
Discovering Banol Beach: Coron's Hidden Gem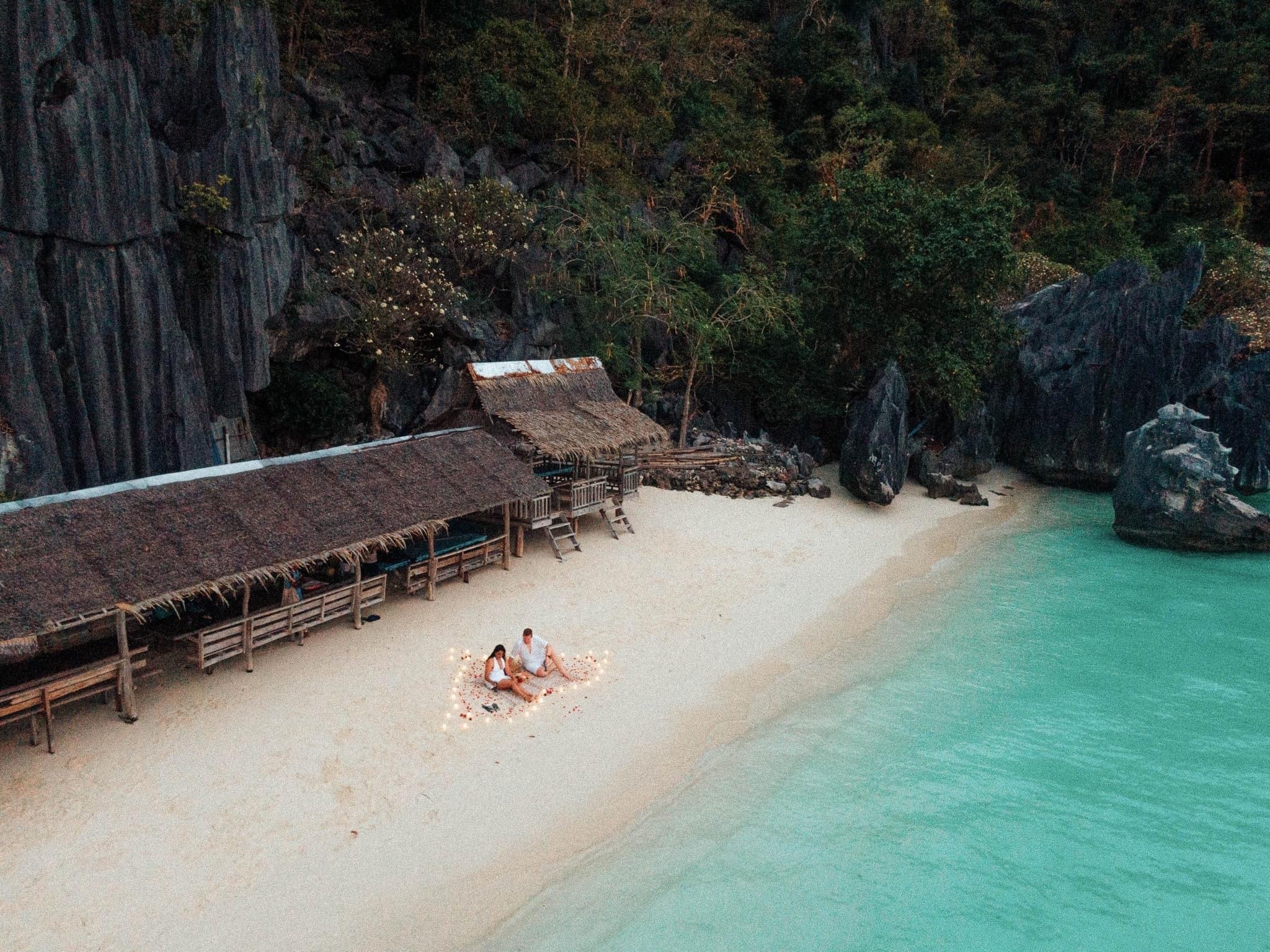 Nestled in the breathtaking archipelago of Palawan, Philippines, Banol Beach is an unspoiled gem that offers a serene tropical escape. This hidden paradise, located on Coron Island, is characterized by its powdery white sands, crystal-clear turquoise waters, and striking limestone cliffs that create a postcard-perfect backdrop.
Reasons Why You Should Visit Banol Beach
The Allure of Banol Beach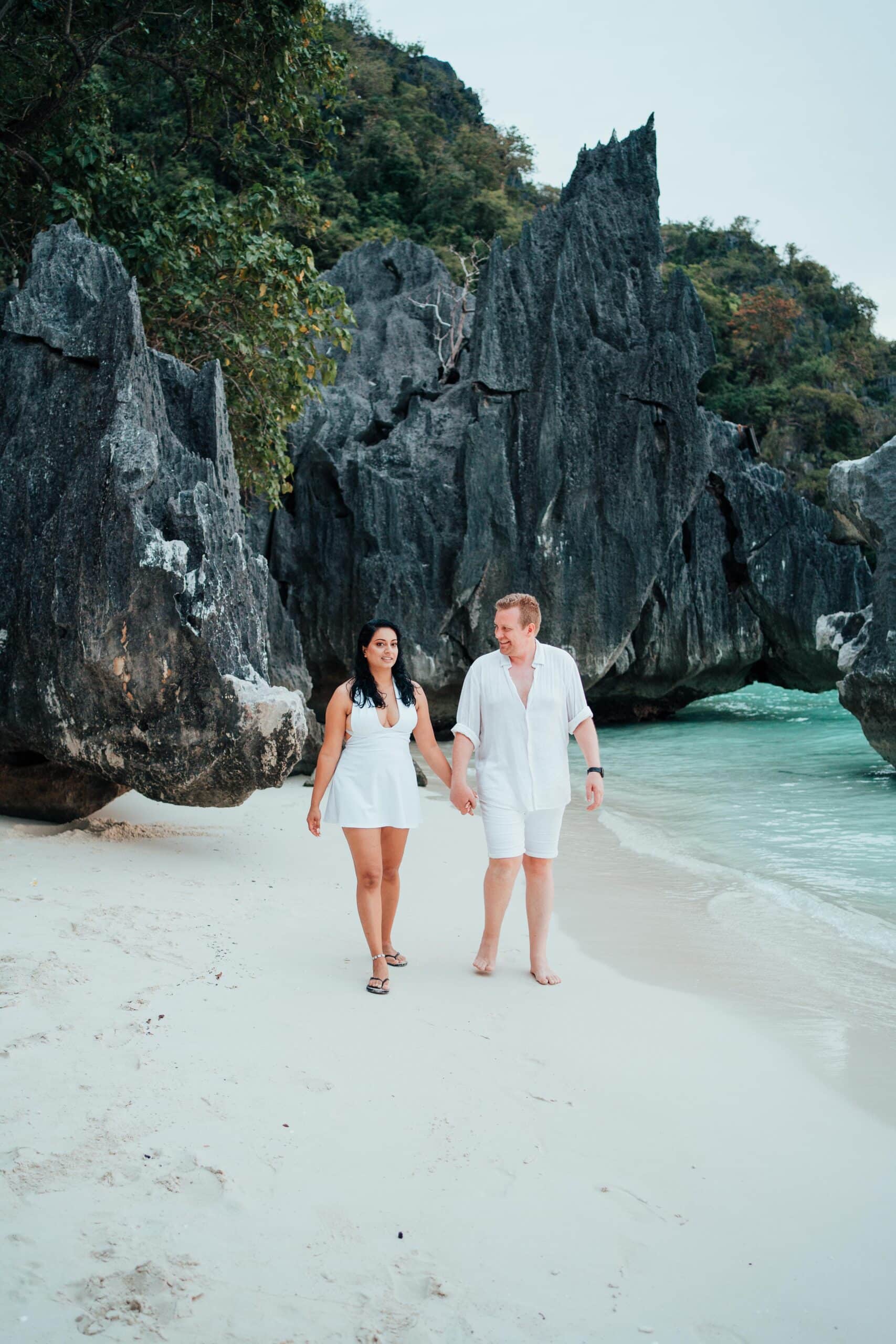 Banol Beach's seclusion from the bustling tourist hubs of Coron makes it an ideal destination for travelers seeking a more tranquil and intimate experience. The pristine beach is relatively small, making it an exclusive haven for visitors to unwind, soak up the sun, and enjoy the calming sound of gentle waves.
Natural Splendor of Banol Beach
As soon as your feet touch the soft sands of Banol Beach, you'll be greeted by an enchanting panorama of pristine beauty. The beach is cocooned by limestone cliffs draped in verdant foliage, providing a stunning backdrop to the sparkling azure waters that gently kiss the shoreline. With its untouched natural charm, Banol Beach is the perfect escape from the hustle and bustle of everyday life.
Immersive Activities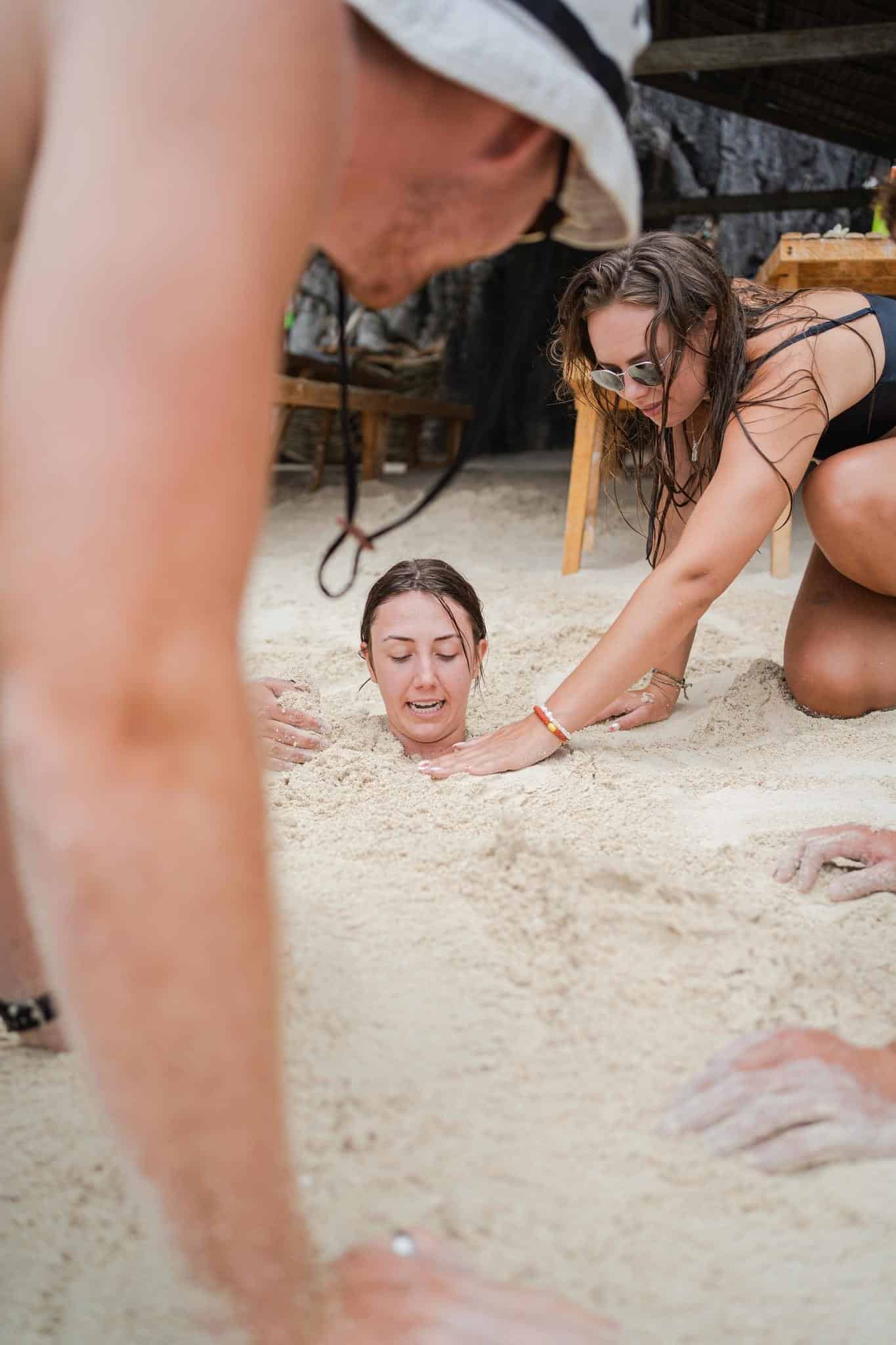 Banol Beach isn't just about picturesque landscapes; it also offers a host of activities for every type of traveler. The calm, clear waters are ideal for swimming and snorkeling. Dive beneath the surface to discover vibrant coral reefs teeming with a diverse array of marine life. For those who prefer to stay dry, the soft white sand of Banol beach offers an excellent opportunity for sunbathing or picnicking under the shade of the native beach huts.
Romantic Destination
Did you know that Banol beach is a romantic destination to watch the sunset? With that being said, it is also the perfect place to pop the most important question to your loved one, "will you marry me?
Banol island has two beaches on different sides. If you're looking for a place to do an intimate surprise romantic wedding proposal, Banol island is the perfect place for you!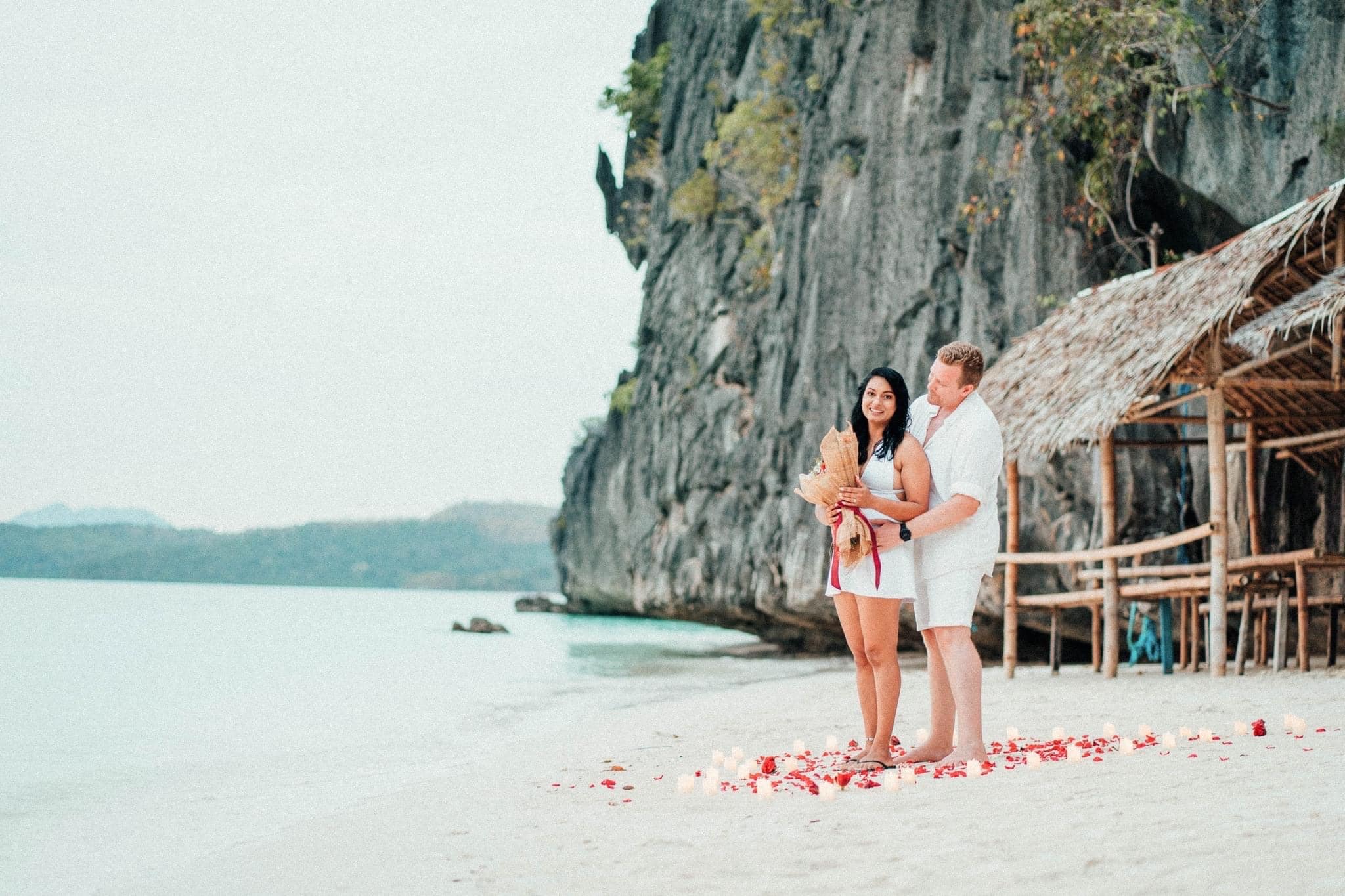 Easy Accessibility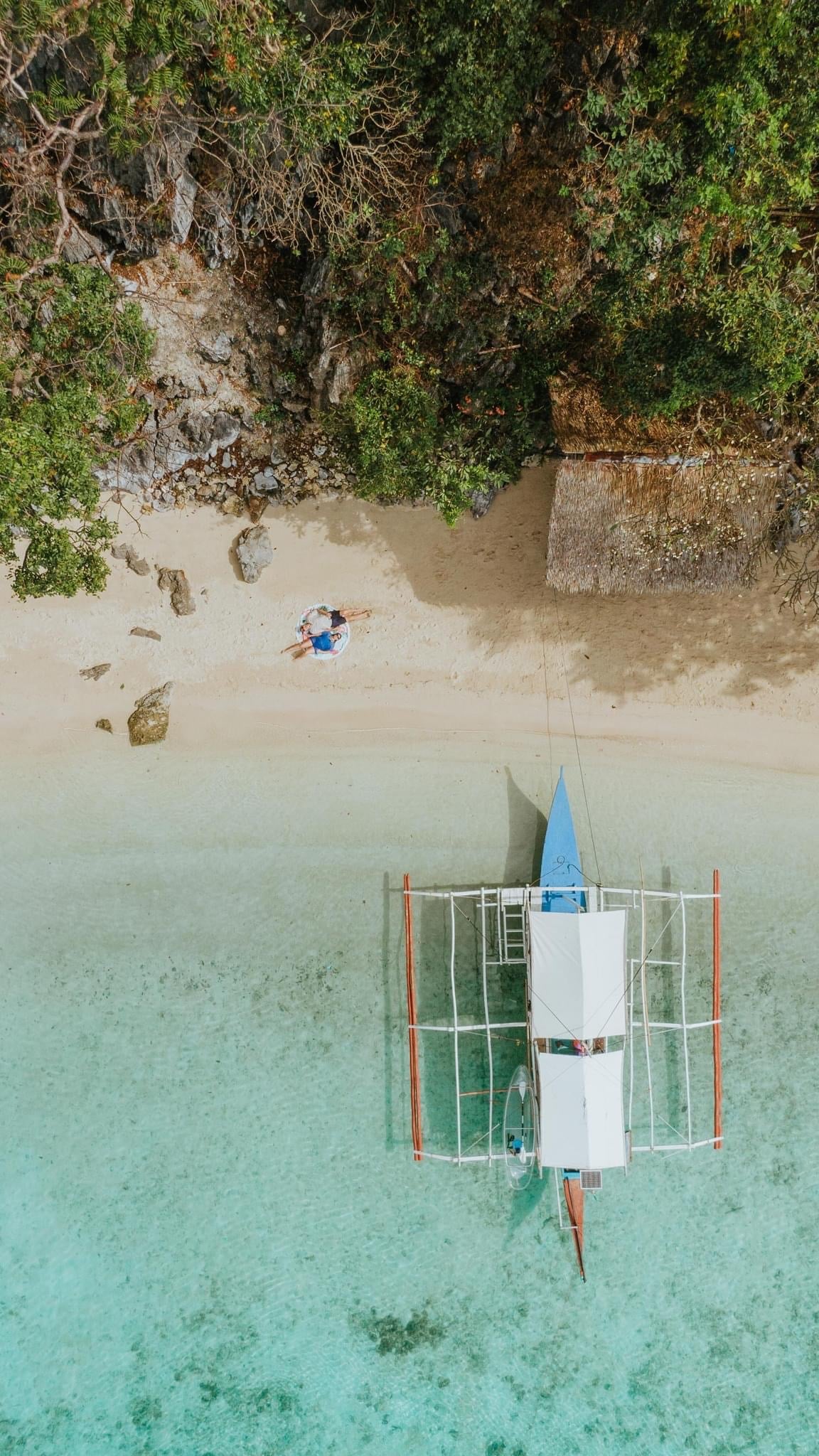 Despite its secluded feel, Banol Beach boasts easy accessibility. It is a popular stop on many of Coron's island-hopping tours, providing travelers with the opportunity to experience its unique charm amidst their exploration of Coron's other stunning attractions.
Best Time to Visit Banol Beach
It is an all-year round travel destination but best visited during summer between December to May.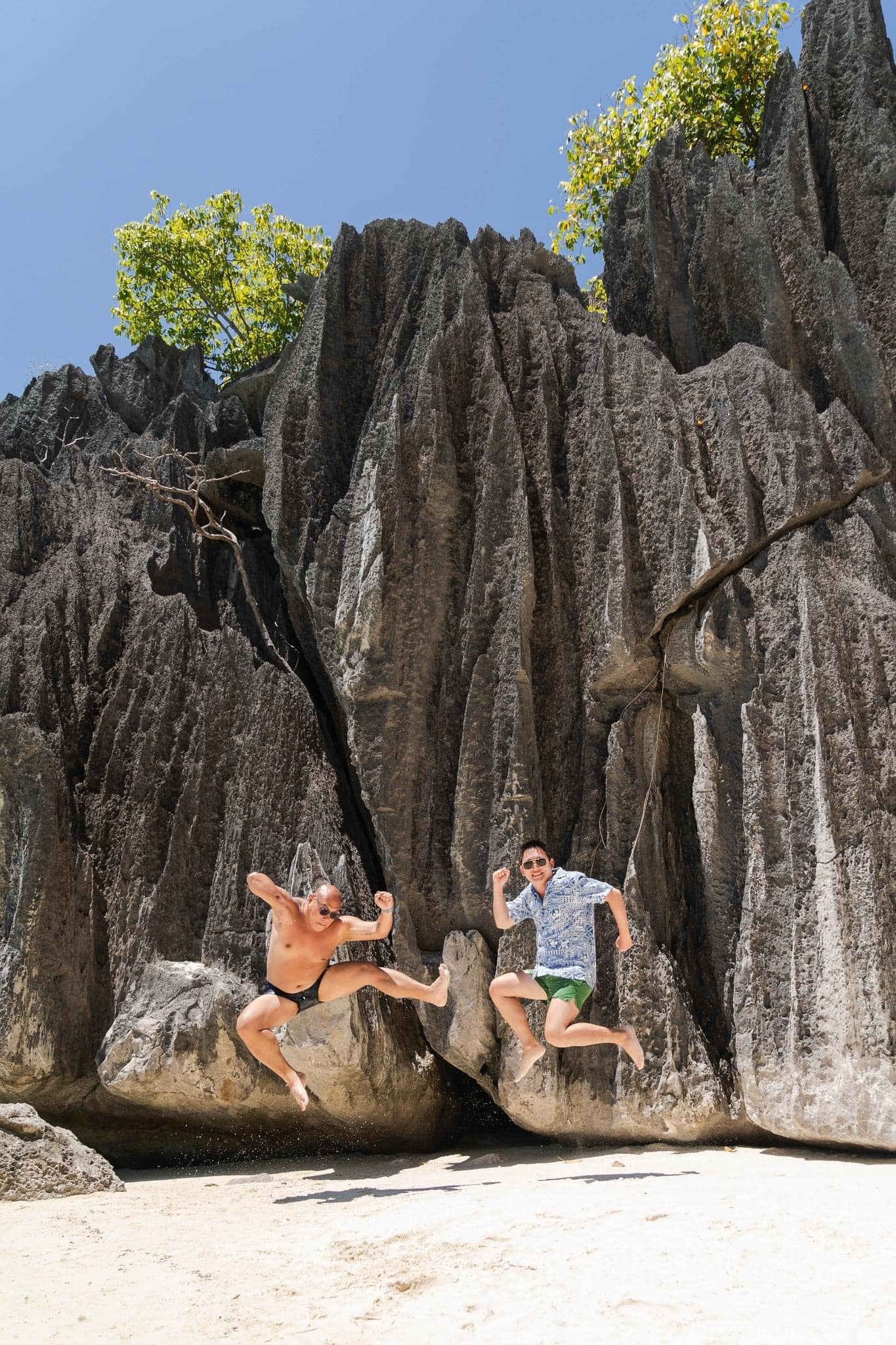 Banol Beach, with its unique blend of serene ambiance, stunning natural beauty, and commitment to sustainability, truly stands out as a must-visit destination in Coron, Palawan. Whether you're an adventure-seeker, a marine life enthusiast, or a traveler in search of tranquility, Banol Beach promises an unforgettable experience that will leave you yearning for more.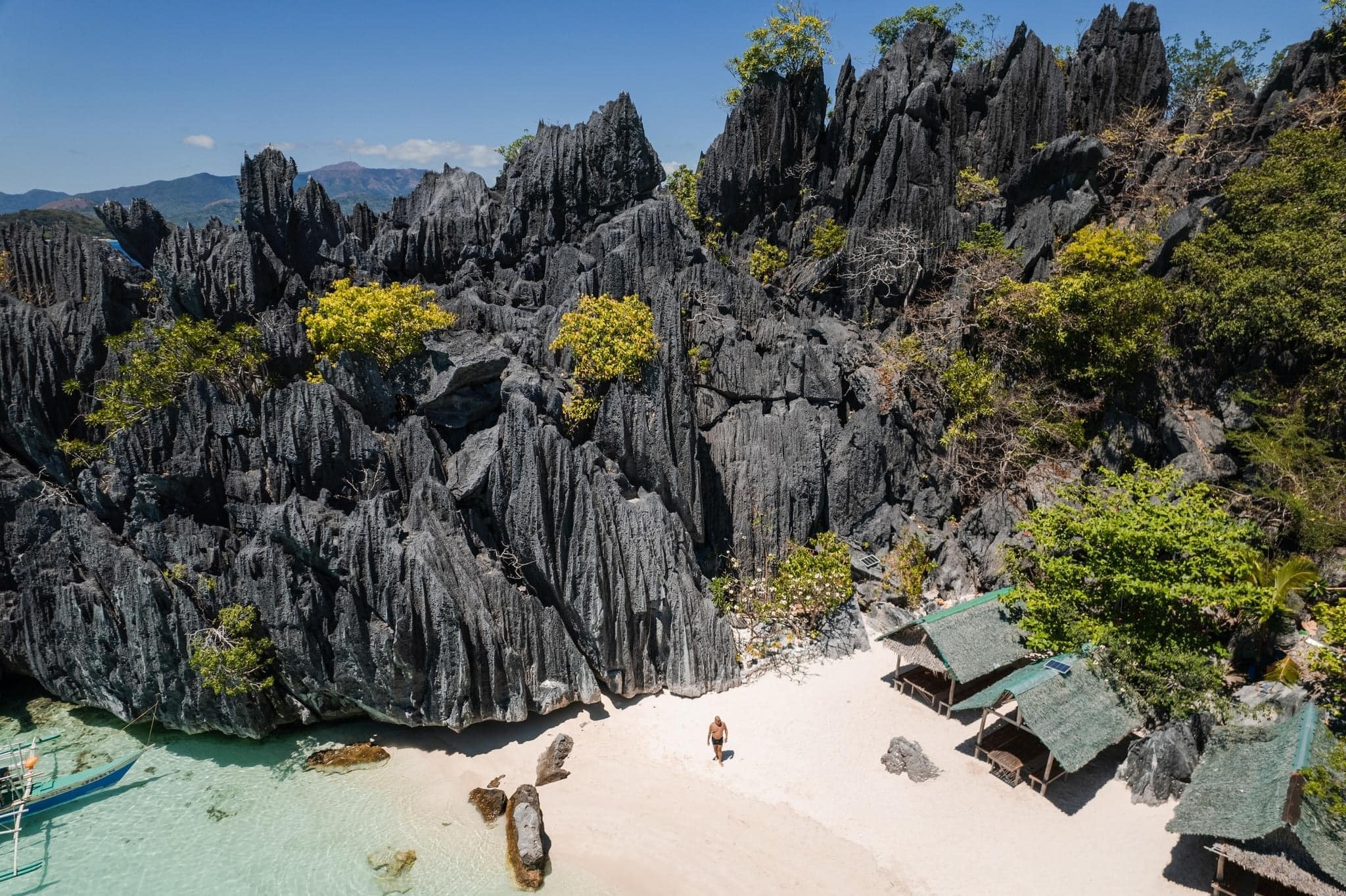 Are you looking for more pristine island beaches away from crowds? We offer private Multiday boat tour expedition between Coron to El Nido (Sibaltan) or El Nido (Sibaltan) to Coron, Private boat day tours in El Nido and Coron and if you want a hassle-free wedding proposal, we have available Surprise Wedding Proposal Packages.
Just contact us or click the photo below to get a quote.
Experience the thrill of island hopping in the Philippines.
Keywords: Banol Beach, Coron, Palawan, white sand, crystal-clear waters, limestone cliffs, island hopping, hidden paradise