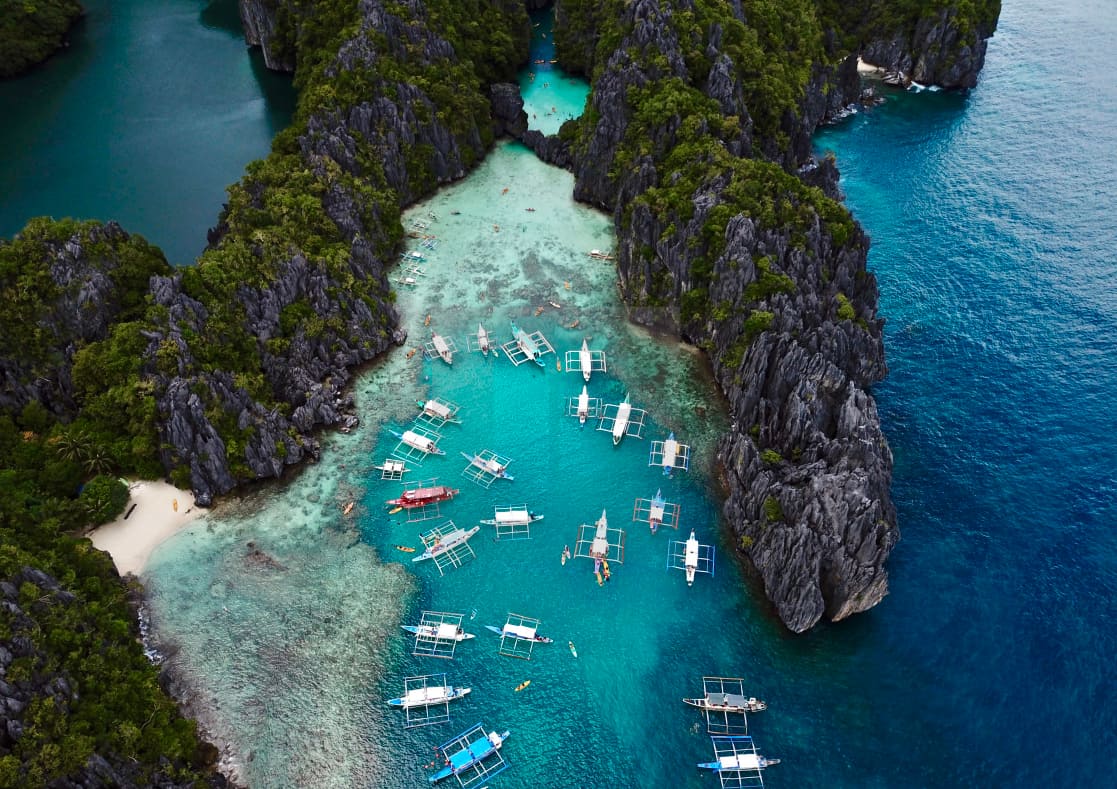 Combination Tour – El Nido plus Multiday Tour (Sibaltan to Coron)
Palawan is a beautiful place to start your travels when visiting Philippines. It has a lot to offer! From Puerto Princessa, Sabang, Port Barton and to the famous destinations like El Nido and Coron, two weeks in the Philippines will never be enough. There are thousands of islands to explore as well as lagoons and ship wrecks. But do not worry, we will help you island hop to these exquisite beaches and crystal blue water lagoons without missing them while moving from one place to another and most importantly, away from crowds.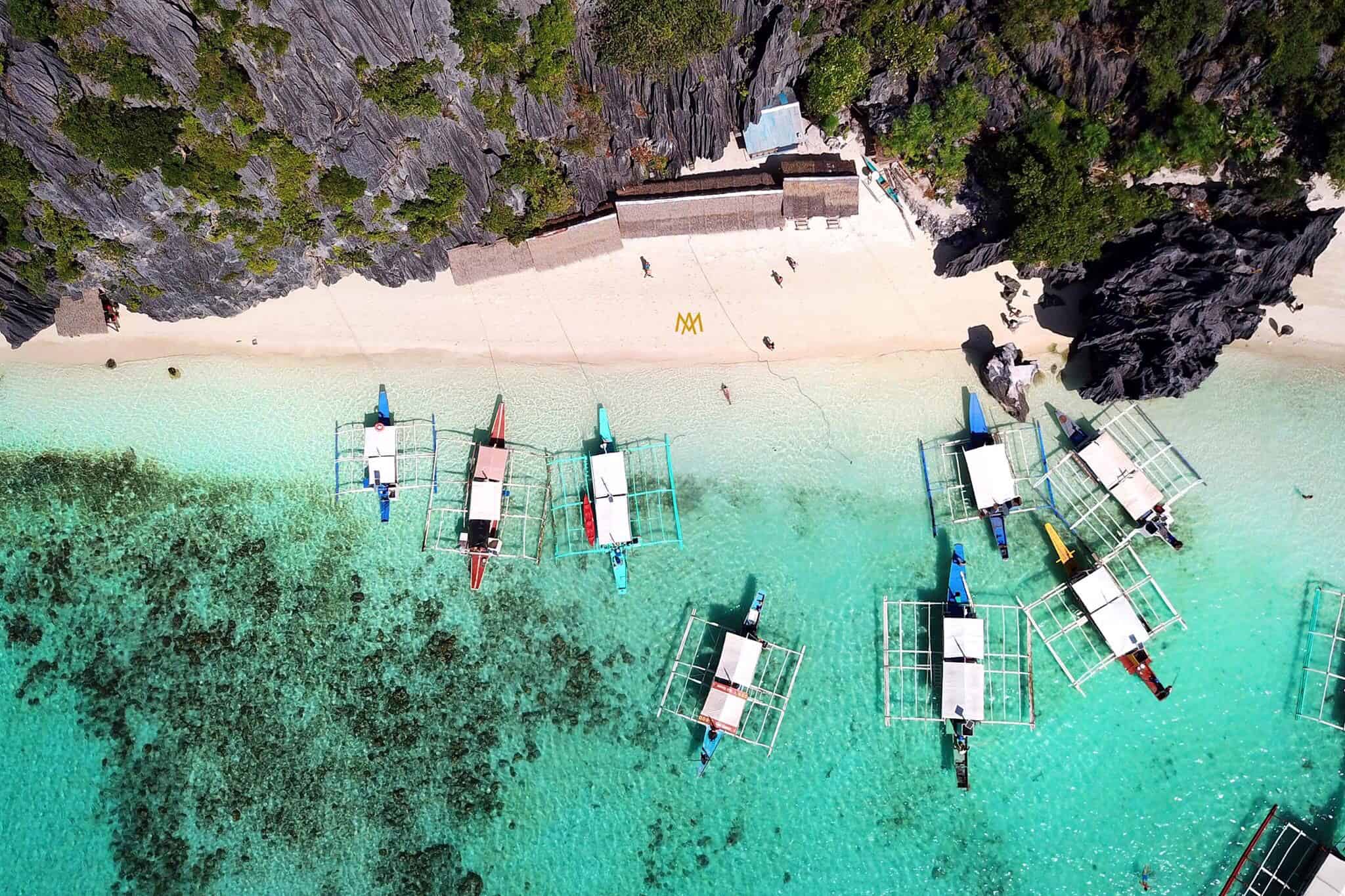 My husband, Karel, used to live in a beautiful island with powdery white sand and pristine waters for two years. This island is infamous that most people who are taking the fast ferry from either Coron to El Nido or El Nido to Coron have been missing it out. Not only this island that they have missed out but many more. As a result, he came up with an idea which you still can do island hopping from Coron to El Nido or vice versa without missing these stunning and off the beaten islands.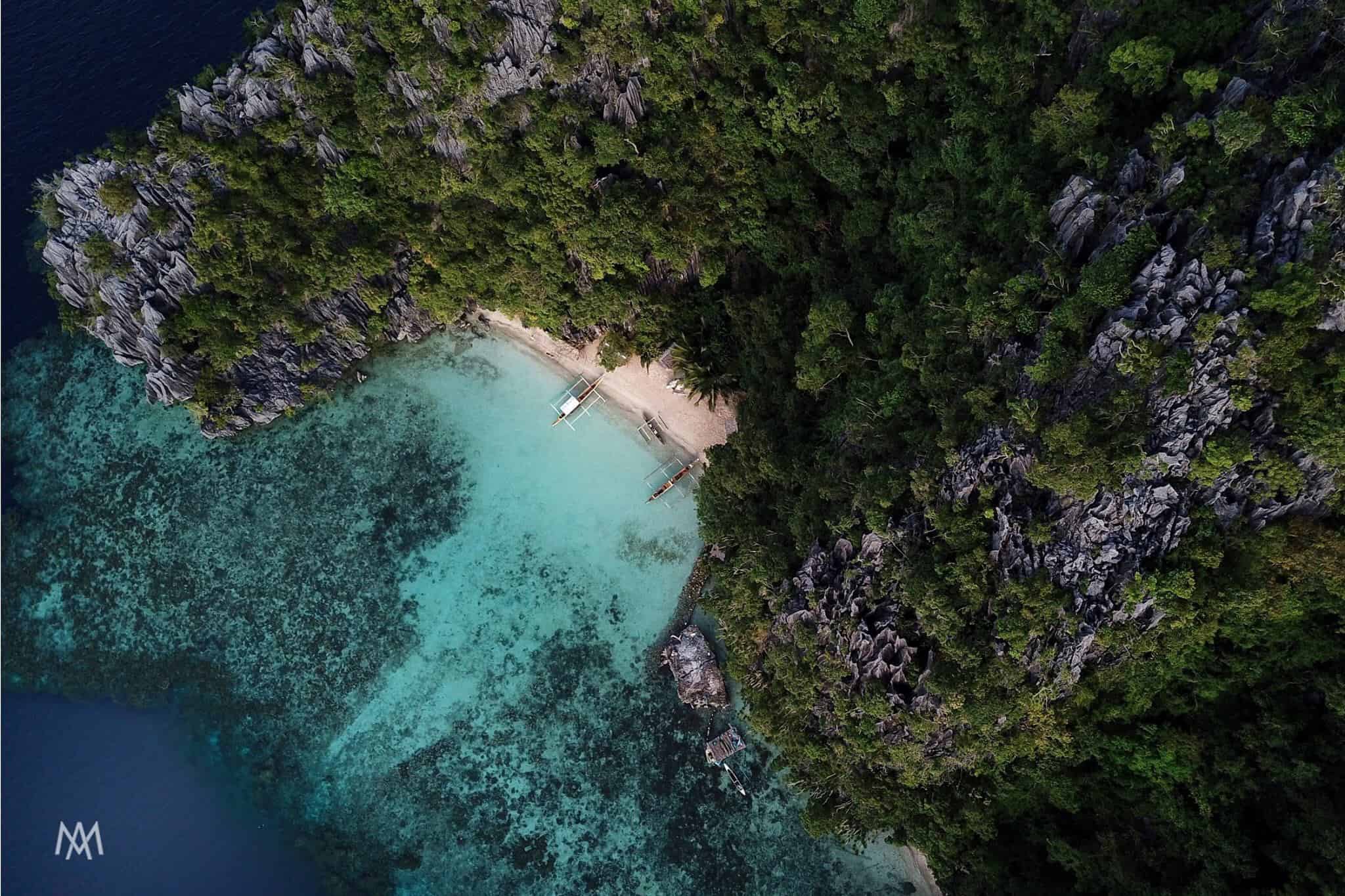 With our multiday tours, you can island hop from Coron to Sibaltan or the other way. Sibaltan is an hour away by van from El Nido town which is not that much. There is no fixed schedule of vans going to Sibaltan from El Nido town but we can arrange a private transfer for you for only 2,500pesos.
There are 82 islands along the way and you can see as many as you want. Comfortably, we recommend visiting three to four islands to really have the most of your experience in each island without rushing. There are many things to do during this multiday tour. The most common one is snorkeling. If you are looking for some adventure, you can do cliff diving on a natural big stone formation along the way. If you want to experience how to catch your own fresh fish, we have spear guns for rent.
For some sporty people, our wakesurf board and wakeboard are perfect for you. Might be hard to be able to stand up while the boat is moving when it is your first time so this is quite challenging. Also, this is quite exhausting because you are using your whole body especially your arms and your abdomen but it is DEFINITELY FUN! Something different to do other than snorkeling.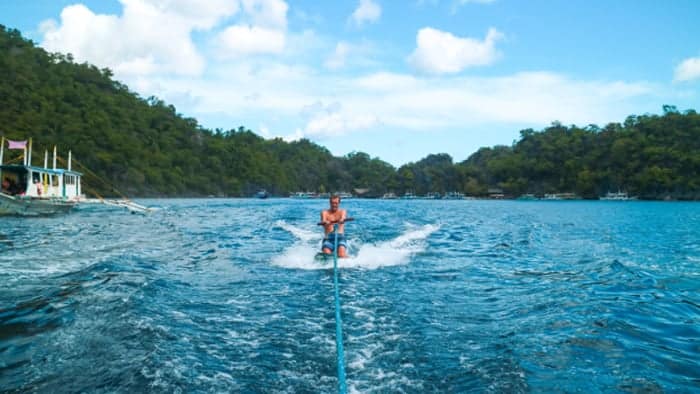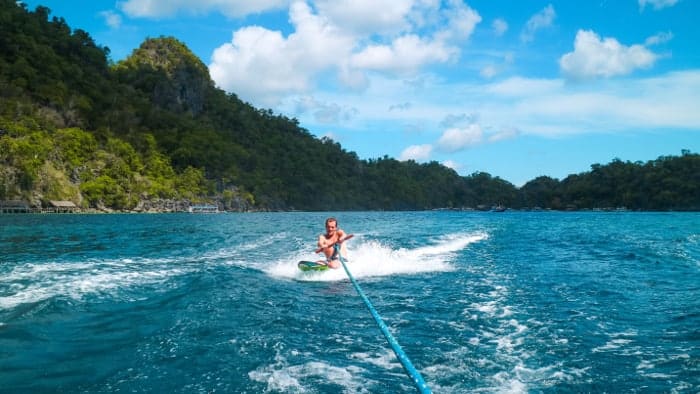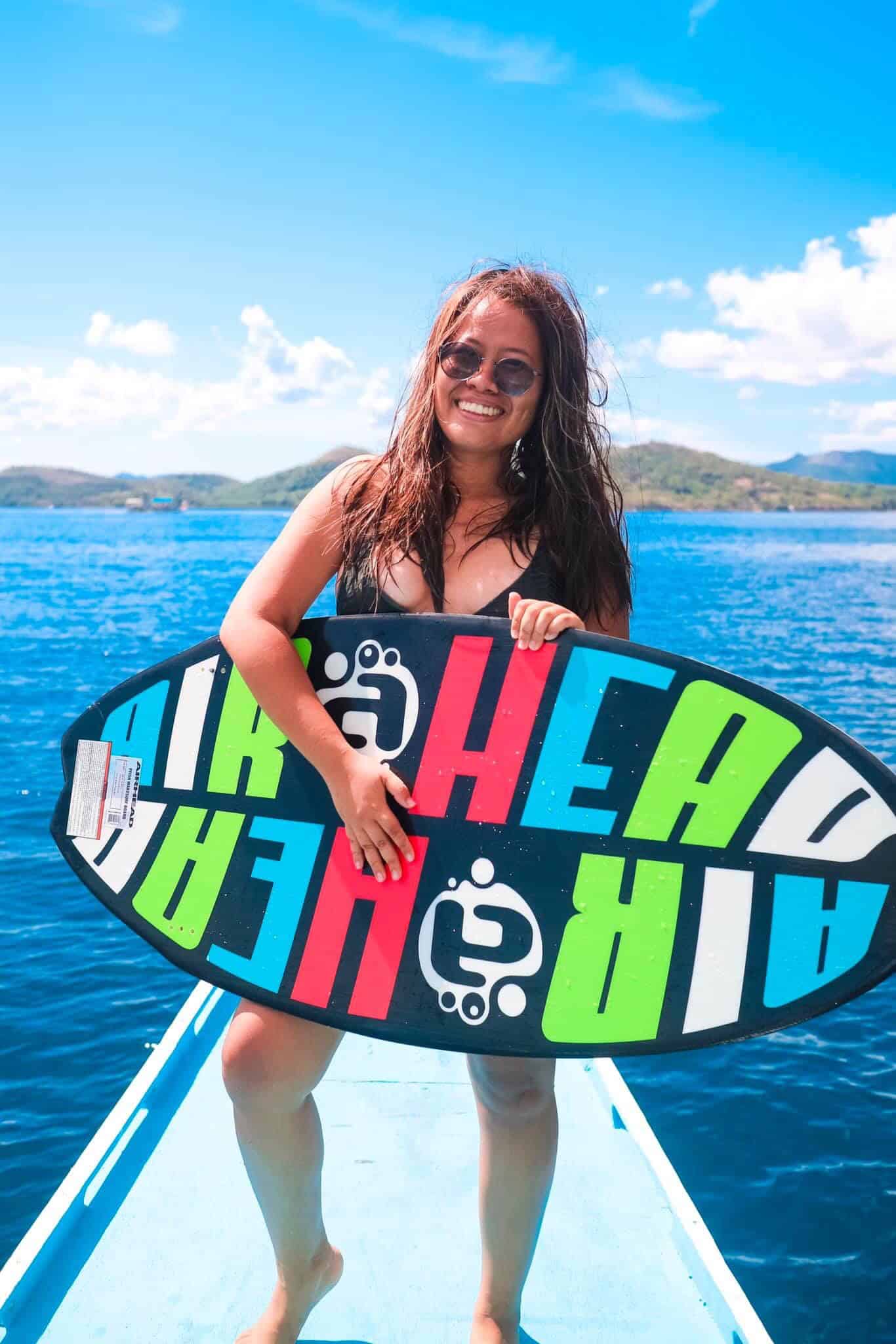 To those who would want to explore some mangroves or the surrounding island in a relaxing way, we have kayaks available for you.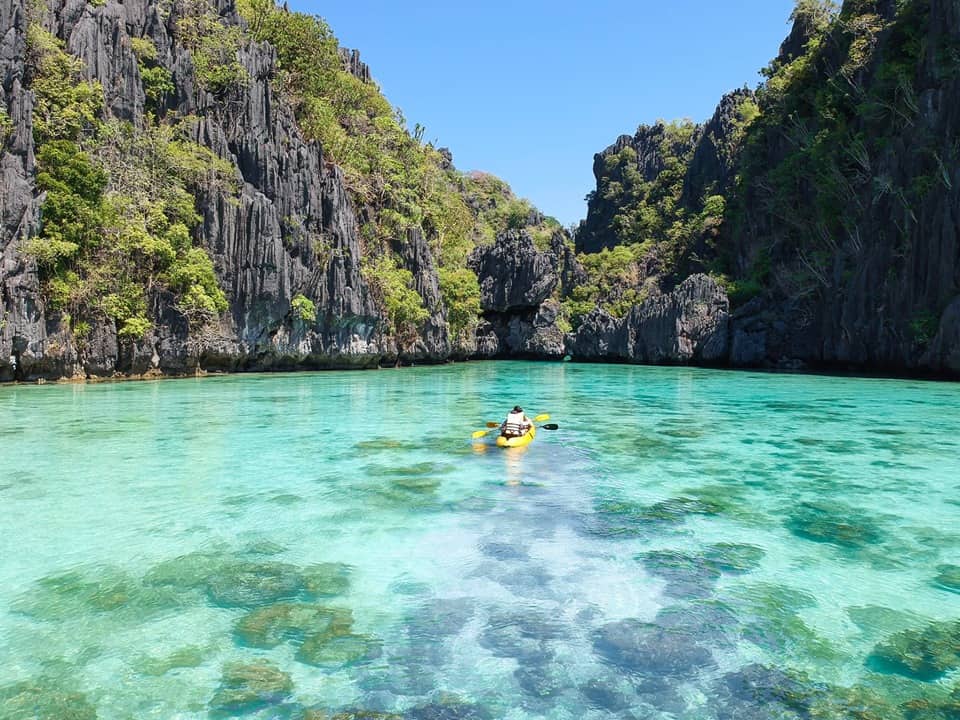 At the end of the day, if you are tired from doing all these activities in the water, you can just lie on the beach, getting some sun tan while drinking some fresh coconut juice.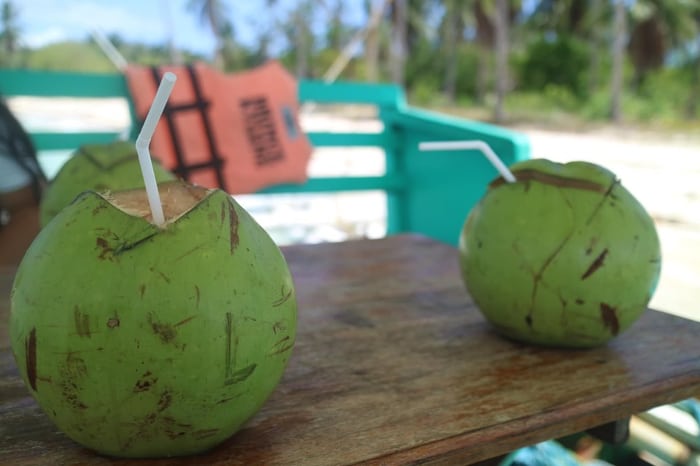 TIP: You can request to your boatman to get you some fresh coconuts directly from a coconut tree. Yes! It is possible and in some islands it is for FREE but some may charge you around 20-30pesos each which is still cheaper than buying it in a restaurant.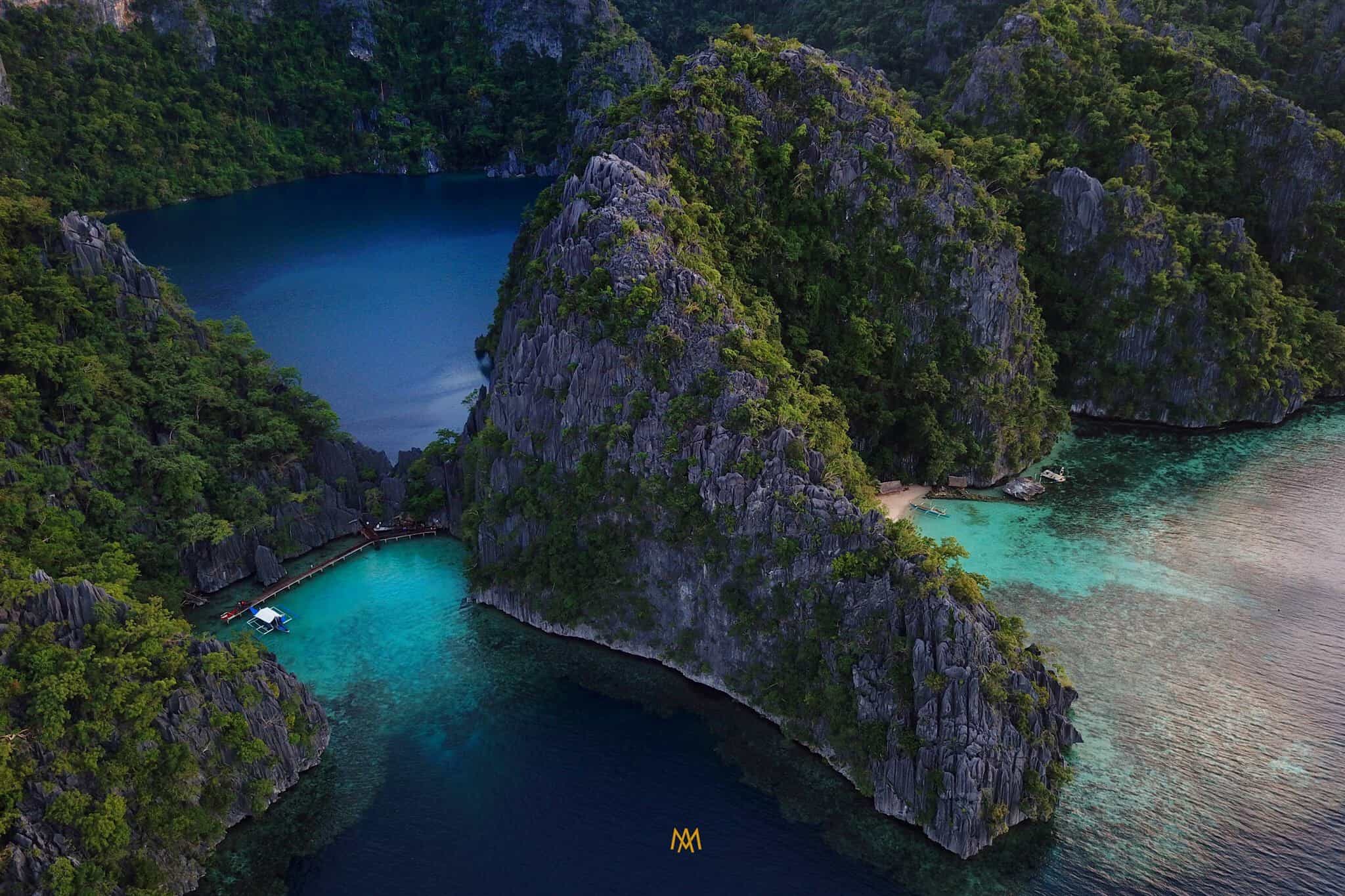 Barakuda Lake, Coron, Palawan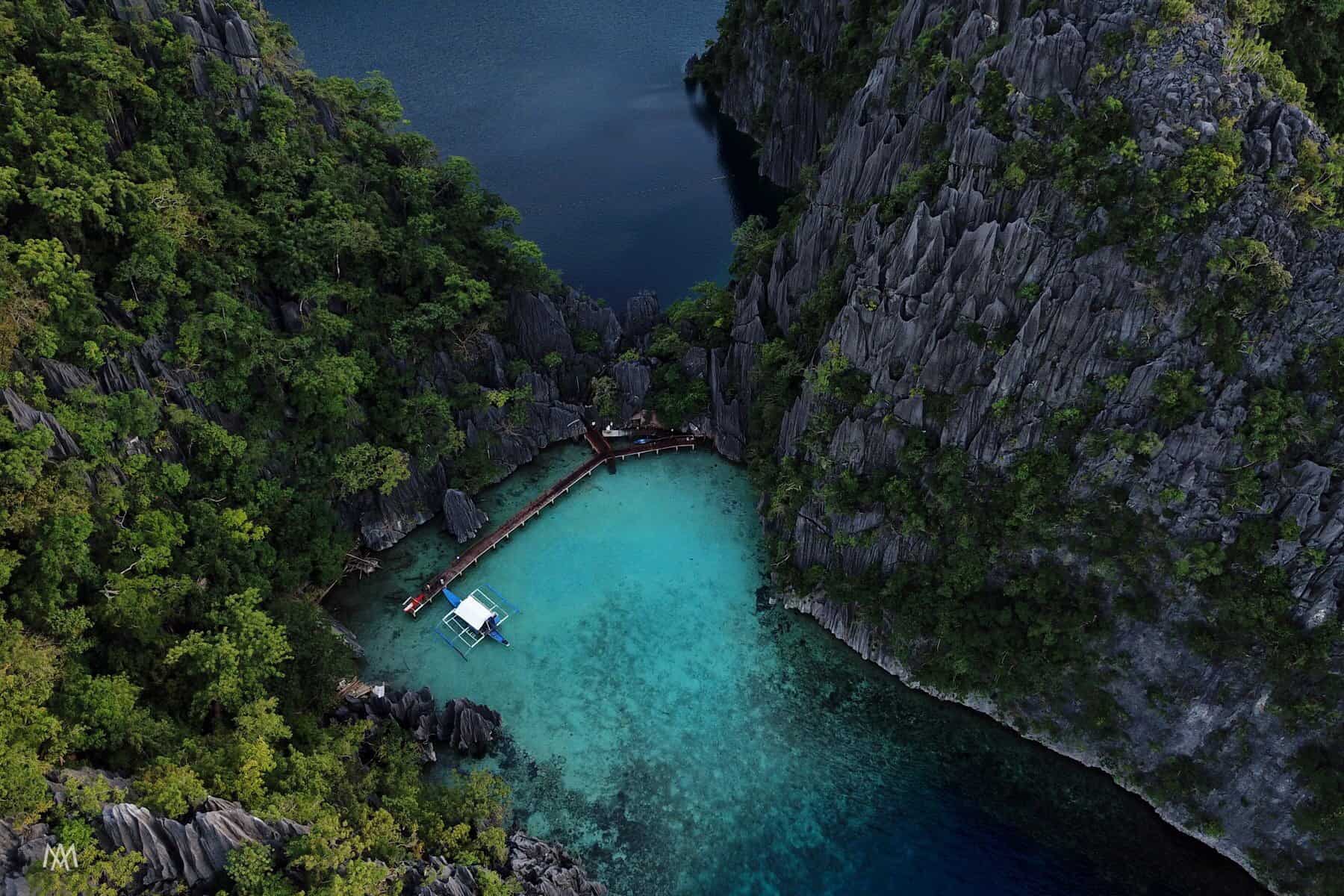 If you are staying for few days in El Nido, we also have private and joiner island hopping boat tours. In our private boat tour, it is possible to combine some spots from tour A with tour B or tour A with tour C. In our page, just click the route that you want and the tours. For El Nido day trips and multiday tour, please click Combination El Nido and multiday tour and submit route.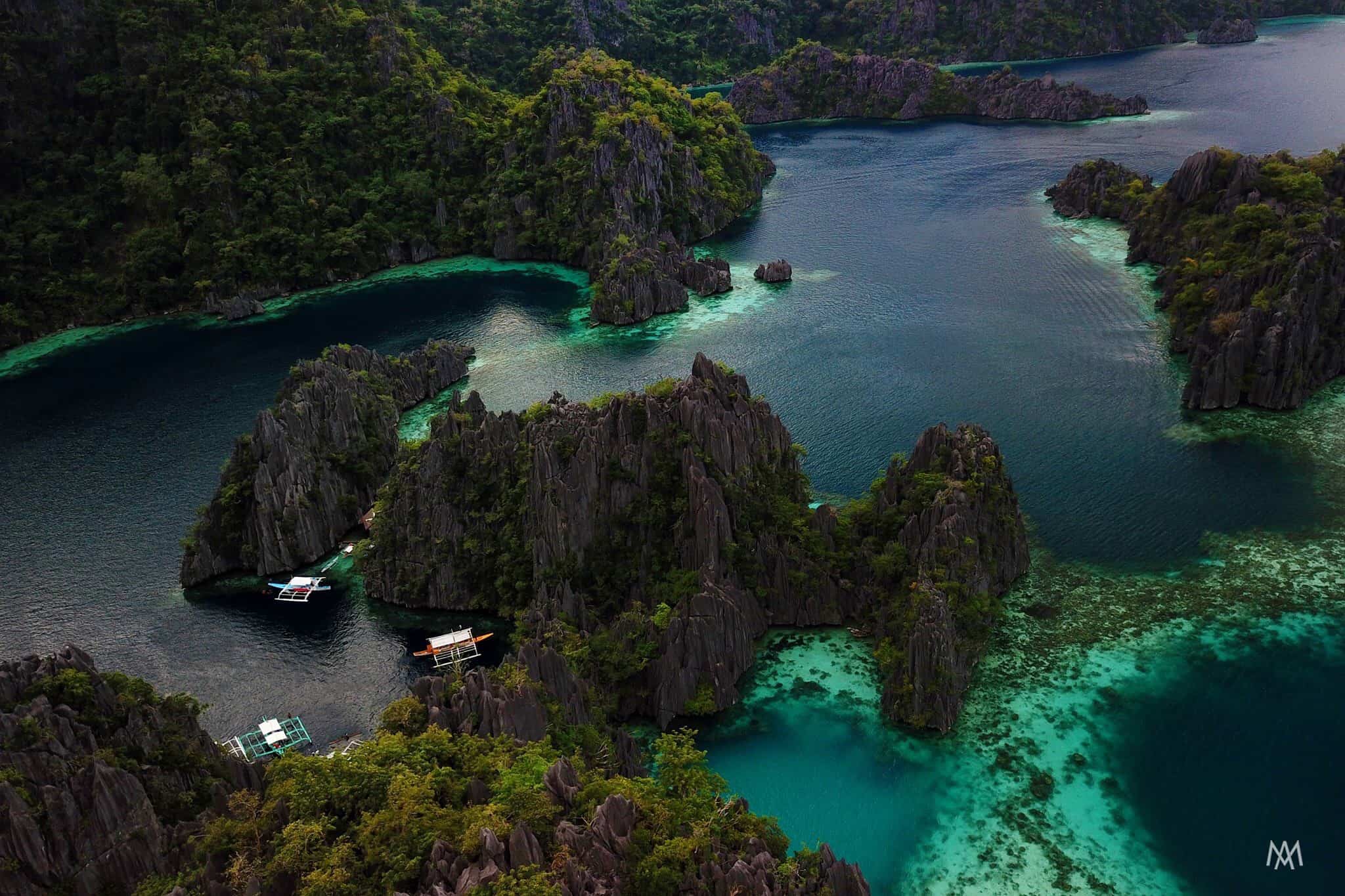 Twin Lagoon, Coron, Palawan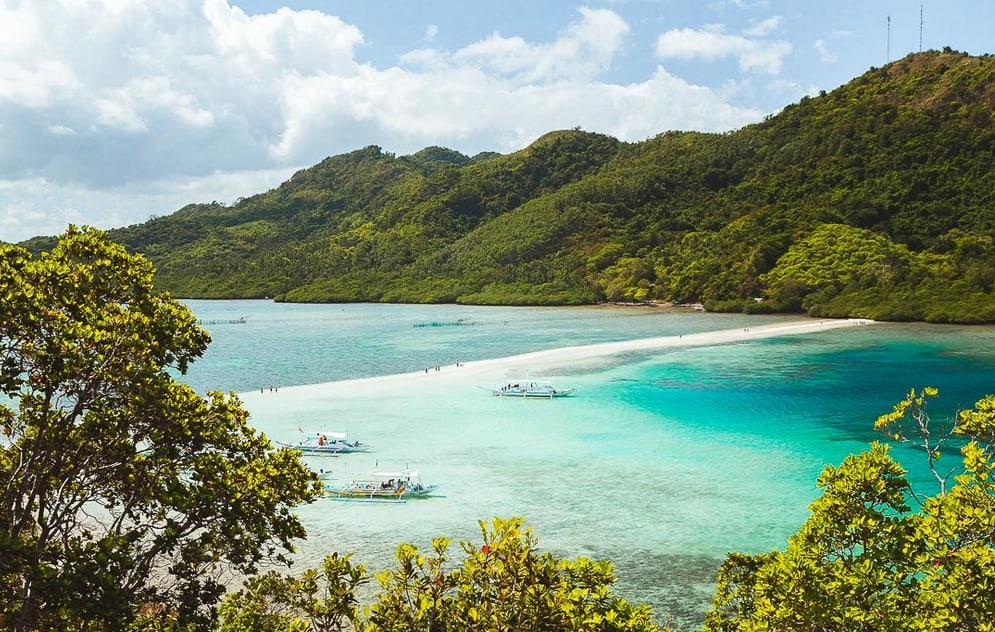 Snake Island, El Nido, Palawan – Tour B
TAKE NOTE: Our boats start and stop in Sibaltan, not El Nido, because there are many islands to visit on the east side of the peninsula, the waves can get rough in the open ocean on the west side of the peninsula, and El Nido is much farther than Sibaltan by boat, so your tour would have to be much more expensive. From Sibaltan it is an easy one hour van ride to or from El Nido and you will find some contact information to vans on the Sibaltan page:
https://islandhoppinginthephilippines.com/palawan/island-hopping-launching-pad-east-palawan/
If you have the time, this archaeological village is also well worth visiting or very nice to stay at for at least one night.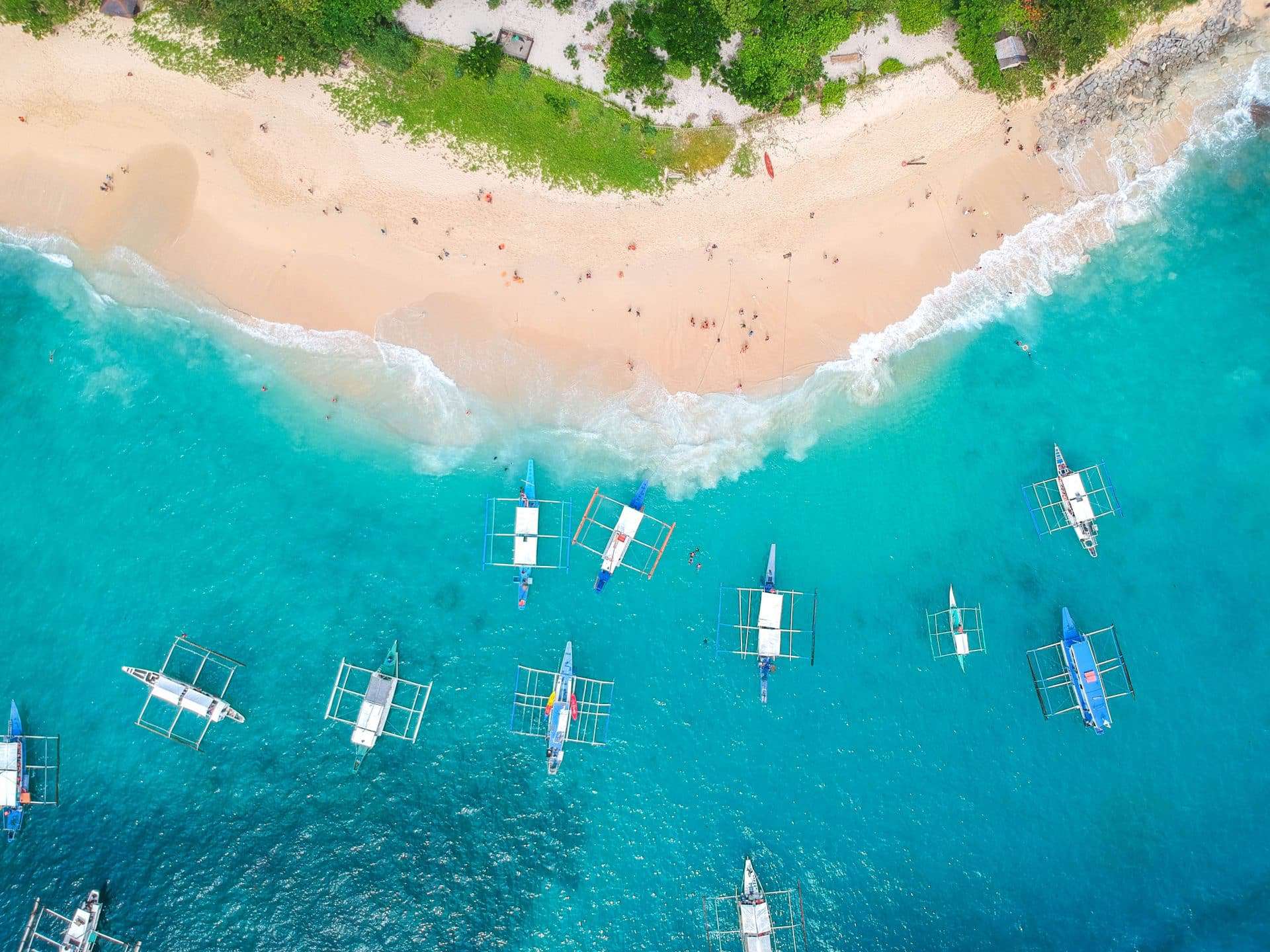 So which one would you prefer? Taking a fast ferry or island hop to these beautiful beaches and experience real island life? If you chose the latter, just click the photo below and it will guide you through the process.