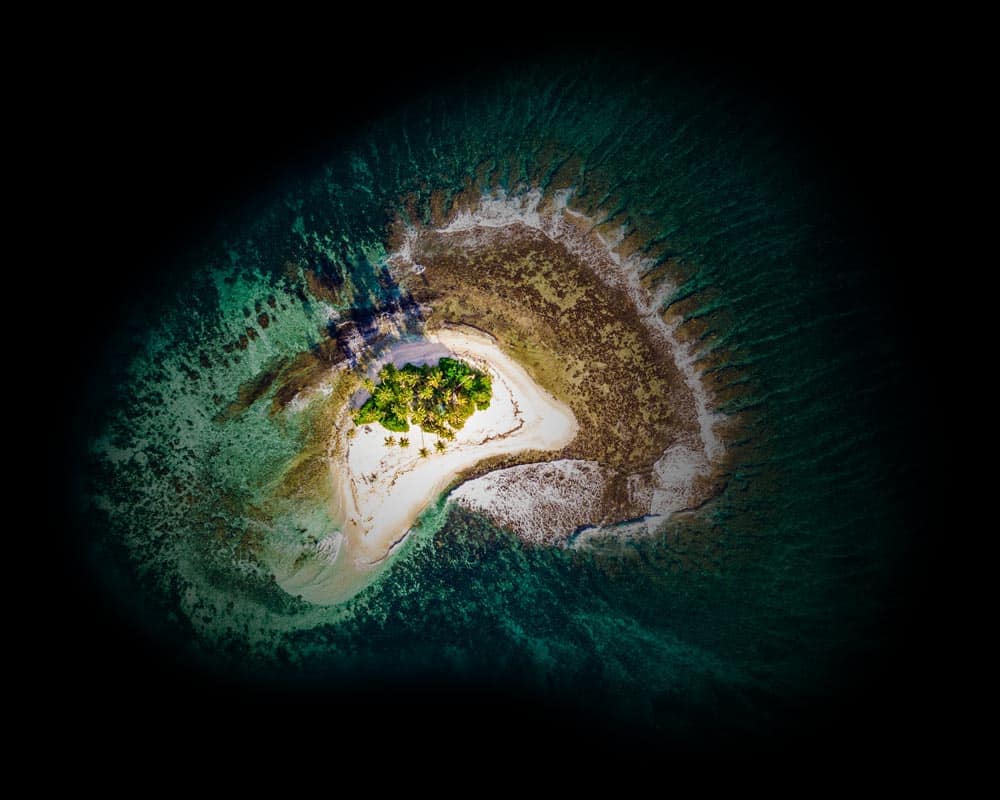 Private Boat Tour Prices between El Nido and Coron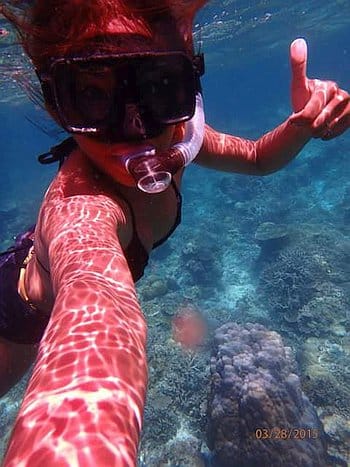 Private boat tour prices between El Nido and Coron depend on the number of people and the number of days. For example, ideal for romantic couples who do not want to share the boat with strangers, a four day tour is ideal and goes for $2,500, all inclusive (accommodation, three square meals a day of your preference, snacks, soft drinks and water, entrance fees, and if you wish, a gratis case of beer or bottle of wine). You can check out our price calculator on our island hopping page or use the contact form there to ask us for other combinations of days and number of people.
There are 52 islands in the area, off the beaten path and away from the tourist hustle. Especially if you hire your own, private boat, because the group tours can be a bit of a zoo, a horn often blown to herd up the guests before it is time to move onto the next location, as per schedule. Choose what kind of locations you like and our boatman will craftily avoid the other groups so you can enjoy the island beaches to yourselves.
If you prefer a USD price breakdown in a table format, here are some of the more common combinations: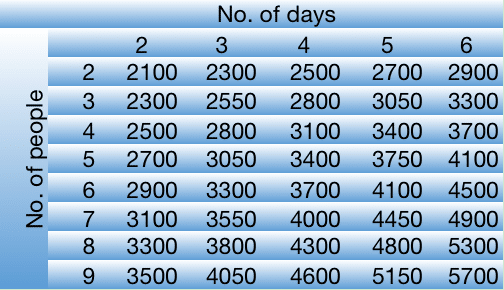 Note that our regular banca boats need at least two days to navigate this long distance (about 120km). If you'd like to achieve this in only one day you will need a speedboat.
Linapacan area only
If you have the time to just hang and chill, or are a budget traveler, another option is to take a boat or ferry to Linapacan, half way between El Nido and Coron, in a beautiful, untouched area with pristine beaches, hospitable people, and the clearest waters in the world. You can get to us by public ferry for about 1,500p from either El Nido area or Coron. Once here, we can take you on excursions to the many surrounding island. Day trips and end your day back in your air-conditioned hotel, or camp out on a remote beach, or stay in one of the many bamboo huts on an island beach.
Plenty to see in the area, such as caves, trekking or biking through the jungle, and diving as explained on our services page.
Alternatively, you can take one of our boats between Sibaltan (a wonderful archeological village about 1.5 hours by van east of El Nido) and Coron. Some boats can depart from El Nido for a higher price. Prices are per boat and depend on the size of the boat and number of days of the tour. You can hire your own boat, invite others to lower costs, or join other groups according to the tour schedule page, where you will find detailed info and prices for each operator.
The accommodation is free if you sleep on the boat, 300-500p to sleep in a bed on land or tent on a deserted island (400p if two people sharing) and meals are 400p and include fruits and other snacks. Trips include free stops for snorkeling or island explorations, there are caves, trekking through the jungle and diving is possible. Some deserted islands charge 100p per person to stay over.
Private Boat Tour Details
The banca boats generally have a capacity of up to 12 guest, more comfortably 6-8 so you can sit on the benches in the front with a table between you for eating and a shade above. You can check out our island hopping homepage for a quick calculation of the total, all-inclusive price, which depends on the number of people and number of days (between El Nido and Coron). We can also organise private custom tours around El Nido or Coron only.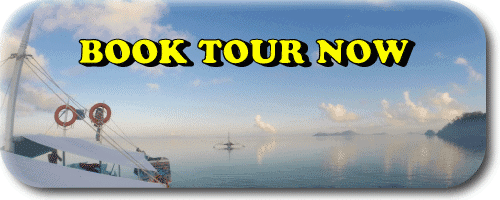 Here is a preview of some of the islands along the way:
Barangonan
Calacala
Calibangbangan
Eli Cave
Patoyo
Pical
Sitio Eli
Takling
Custom tours to other islands can easily be arranged (prices vary depending on distance and number of tour days).
Check here for more info on tours.
SPECIAL TRIPS TO SHIP WRECKS (from San Miguel)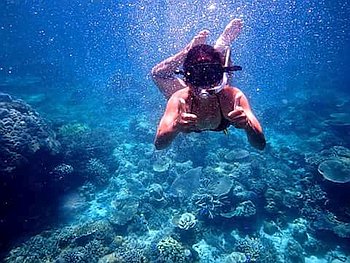 There are two shipwrecks in the Linapacan area and we may be able to organise a professional diving instructor, otherwise the best shipwreck diving is around Coron.
Related keywords:
coron boat tours
el nido to coron ferry price
el nido to coron expedition
el nido private boat tour price
best private boat tour el nido
coron private boat tour cost
day trip to coron from el nido
private boat coron to el nido
private boat tour el nido
private boat tour el nido price
private boat from coron to el nido
#coronboattours, #elnidotocoronferryprice, #elnidotocoronexpedition, #elnidoprivateboattourprice, #bestprivateboattourelnido, #coronprivateboattourcost, #daytriptocoronfromelnido, #privateboatcorontoelnido, #privateboattourelnido, #privateboattourelnidoprice, #privateboatfromcorontoelnido
Boat tours between El Nido and Coron - prices
Average rating:
9 reviews
Sep 26, 2023
amazing part of the world
We had a wonderful time, and the islands, snorkelling , beaches were awesome, Robinson our tour guide could certainly cook as well.
But I am somewhat disappointed concerning the accommodation. Robinson informed us that we did not have enough time to get to BRC, so he took us to some beach huts.
Whilst Robinson was very apologetic, and I understand you were not there (we had no signal) you need to ensure that this does not happen in the future.
Let me emphasize, the islands are amazing, and it was only the accommodation that let us down. FYI, I am involved in accommodation industry and a good night sleep is imperative to enjoying the next day.
Please take this as constructive criticisms and not a whinge. I do not believe Robinson will take any tourist back to that beach in the future.
Again, I want to be very very clear, that it is an amazing part of the world and we enjoyed it.
Sep 26, 2023
wonderful
Overall, we had a great time, a unique experience in a beautiful location. The crew did a great job and Jake was a friendly and helpful guide.
Some suggestions. As I discussed with you during the booking process, guests from overseas who have never travelled to this region cannot filter through all of the this information on your website and come up with their own plan. I see you have added my sample itinerary, which is fine, but I think you should lead customers through this process more simply rather than saying "its your tour its up to you", you should ask some key questions like what are your preferences (beaches or snorkelling or fishing) and what is the age and demographic and plan the "perfect" trip for them. I see you have made some changes to the website in this regard.
The crew were incredible nice and helpful. The food was amazing, absolutely beautiful!!!! We would have preferred a bit more options than just Coke (and a bottle of Sprite) to drink though especially in the morning some fruit juice would be fine.
I hope you understand that we did have a great time with the kids and Ryan was excellent with them, taking taking them fishing and spearfishing.
Sep 26, 2023
perfect
Everything was perfect 🥰 Thank You So Much
Sep 26, 2023
great time
We just arrived at the airport erveything went really good and we had a great time in the islands.
Sep 26, 2023
Fantastic
It was fantastic! Thank you very much for putting it together. We both loved the trip and seeing more of this beautiful part of the world. The sea was a bit rough yesterday but only added to the adventure. Would have loved to have seen a bit more of the Linapacan Islands but think the weather meant we had to go a bit further on the first day and couldn't stay at Bolita Island. The crew were all fantastic and the food incredible.
Sep 26, 2023
beautiful locations
The tour was amazing! The crew was great, the locations beautiful !
Everything was perfect 🙂 thanks for organising.

That was the best experience we had in the Philippines by far, so thank you again.
Apr 14, 2023
Excellent!
Excellent! Trip was awesome. Thanks so much for all your help in this. Will definitely be recommending!
Apr 14, 2023
over and above service
It was amazing!!
Exactly what we wanted and more, thank you so much!
While I had my ideas of the itinerary Maileen and the other crew adapted them beautifully according to their knowledge and experience and it turned out even better!
I'm not saying I'm hugely travelled at all but the beaches and islands we saw and stayed at on our tour were the best I've ever seen!!
They gave us exactly what we wanted - private beaches, limited people, simple budget accommodation, and kept us informed the whole way through!
The over and above service was amazing, they just took care of everything and more, I cannot recommend them highly enough!
Unfortunately the kids were a bit sick on the second day (combo of a whole range of things I think) but the crew accommodated and we still had a great time!
I felt bad because they couldn't really eat much and the food was so abundant and beautiful, I hope the chef understood!?
All of my friends have been really interested in what we did as it's not that common a thing to do and I will definitely be recommending your company to them if they decide to do a similar adventure at some stage!
Thank you for all your information and communication, the whole process was really smooth and I felt fully informed and comfortable throughout the whole experience from enquiry to conclusion!
Hopefully I will be able to do it again one day!
Apr 14, 2023
Amazing!
Thank you for your email! It was amazing! We really enjoyed it! The crew was great! Well organised! Food was really good and a lot of it!!! Thank you very much!