Check out the story behind this find, but we are ready to rock'n'roll and looking for volunteers to help us build!
A beautiful island beach paradise half way between El Nido and Coron. So easy and not expensive to get to.

1km stretch of pristine beach, great coral reef just off shore.
Project due to begin after May 9 of 2015.
I will buy a few tents so that I can immediately accept guests as I start to build jungle huts.
Guests can stay for a humble 100 pesos a night, or for free if they help me build.
Here are two websites with information about Linapacan and the area, and how it has been ranked to have the clearest waters in the world. Soft sandy beaches abound everywhere. The area has a very small population and very few tourists, so the perfect place to break away from the hustle and bustle.
I can easily arrange boat trips for snorkeling or island exploration, since there are many around, as shown here:
I plan to build jungle trails and there are caves to explore in the area, so still plenty to frolic in before I stock up on wind surfing equipment, beach volleyball and so forth, and the snorkeling just off shore is great!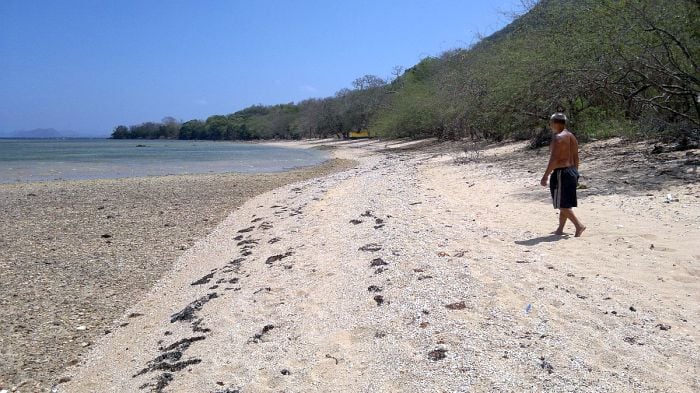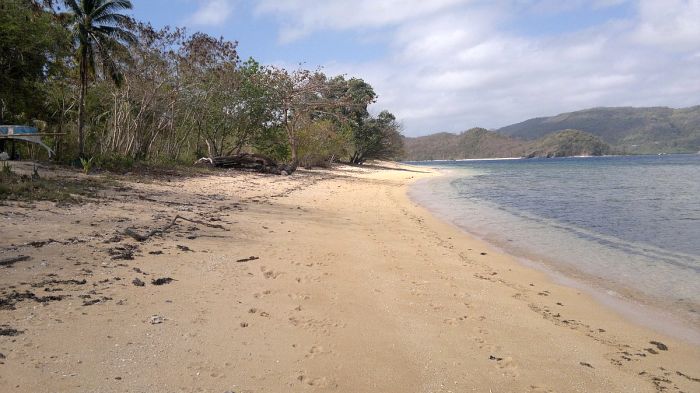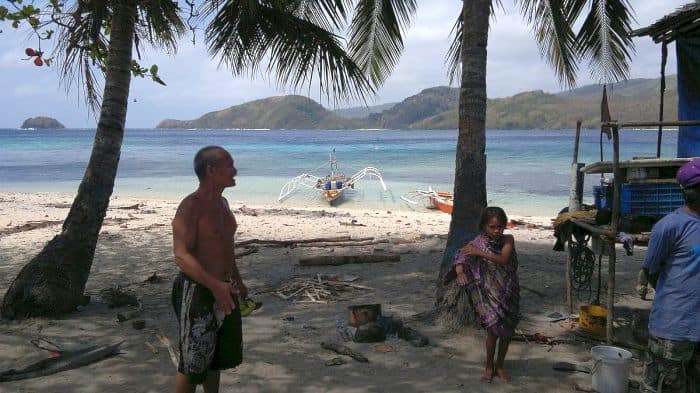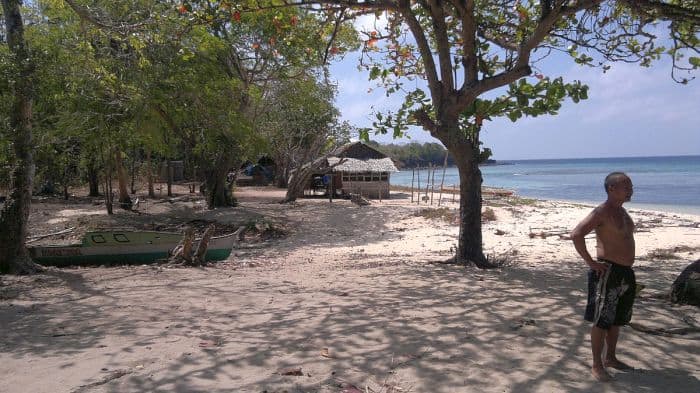 The above two pictures are from a very small village of about four huts and one basketball net in the sand and neighbouring our property on the north side. Fish can be bought cheaply from the farmers, as that is their livelihood.