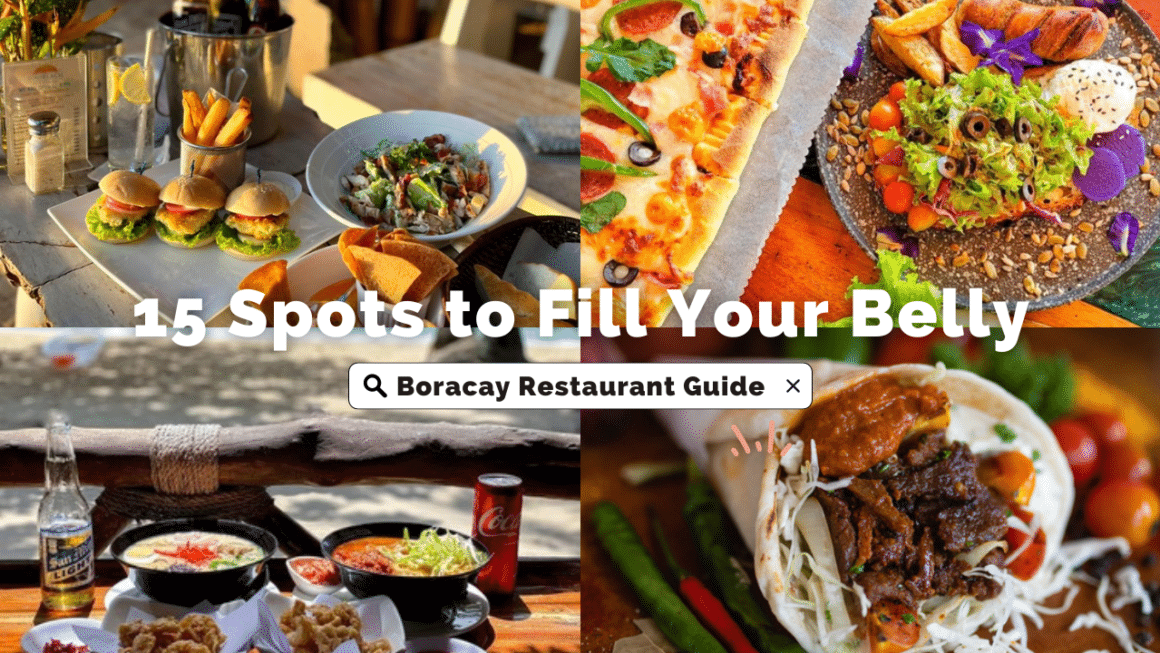 Boracay Restaurant Guide: 15 Spots to Fill Your Belly
Restaurant Guide to Boracay
A beautiful fine-sand beach and exciting water sports like sailboarding, parasailing, and crystal kayaking are just a few of the reasons Boracay is so well-known. Although it is known for its Filipino restaurants, it also boasts a wide variety of other restaurants serving Chinese, Japanese, Moroccan, Mediterranean, and other cuisines.
Here is a list of the greatest Boracay restaurants you should visit if you're planning a trip there. We've included our favorite spots, as well as some of Boracay's other best-reviewed eateries.
Cafe Maruja, Boracay Island
At Cafe Maruja, a charming neighborhood hangout near Station 3, you can bask in the warmth of summer any time of year. The smoothie bowls at Cafe Maruja are well-known for both their aesthetic appeal and their wonderful flavor. You can also get burgers, pizza, crepes, toast, and buddha bowls there. Juices, fruit shakes, and coffee are just a few of the many drink options available.
Both vegans and pescatarians can enjoy their meals at Cafe Maruja.
We love eating here so much that it's become one of our top recommendations for Boracay dining. You can't go wrong with any selection, as everything is nutritious, tasty, and, did we mention, Instagrammable?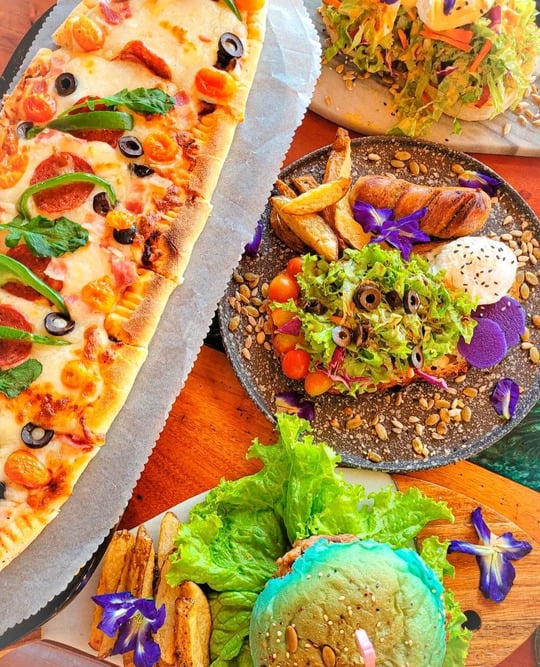 Locale: On the sands of Station 3
SpiceBird
Try out SpiceBird at Terminal 2 for some delicious peri-peri chicken. The restaurant's signature peri-peri sauce is used to season chicken, pig, and shrimp platters and has earned the restaurant widespread acclaim. Scallops and other shellfish, sandwiches, and vegetarian dishes are also available.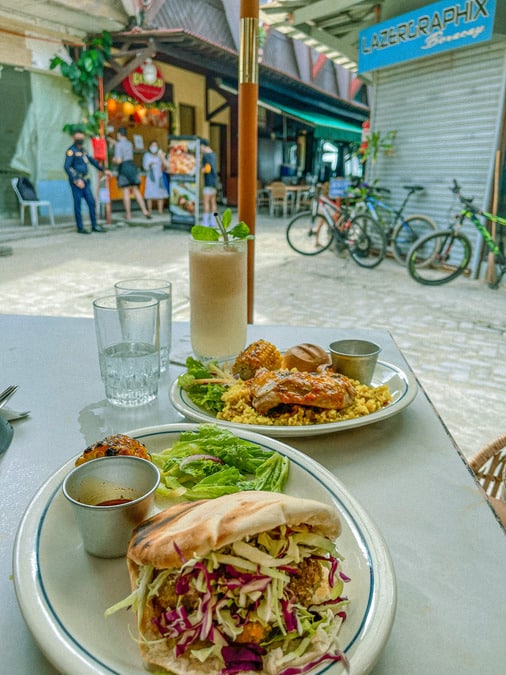 One of the best restaurants on the island of Boracay is called SpiceBird. As a result, lines may form, especially during busier times.
The restaurant can be found at D'Mall Station 2.
Nalka Seafood Restaurant
The seafood at Nalka is some of the best on Boracay. Both an a la carte menu and an endless seafood buffet are available. This is a great place to go if you enjoy seafood.
We provide a wide variety of freshly caught seafood that can be prepared in a variety of ways, including fish, oysters, shrimp, scallops, mussels, and more. Beef, hog, and chicken meals are also available. Finally, there are sweet treats to choose from so that the meal can end on a high note.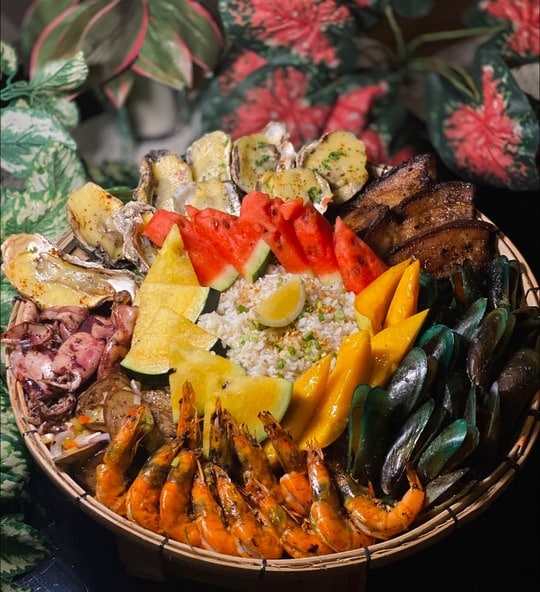 Nalka is a terrific option for those who wish to enjoy a meal while gazing at the beautiful Boracay sunset because it serves some of the island's greatest seafood and has one of the nicest views from any restaurant in Station 1.
Location: Station 1 beachfront
Meze Wrap
Despite its low price tag, Meze Wrap is often voted as one of Boracay's best restaurants. Each bite of their Mediterranean fare is packed with flavor thanks to the generous use of spices. You can have pita and hummus or tahini sauce to go with your rice, kebabs, or any of their other rice dishes. Not sure what to get? Kebabs, grilled pork belly, and a side of hummus or kofta and cheese dip are safe bets.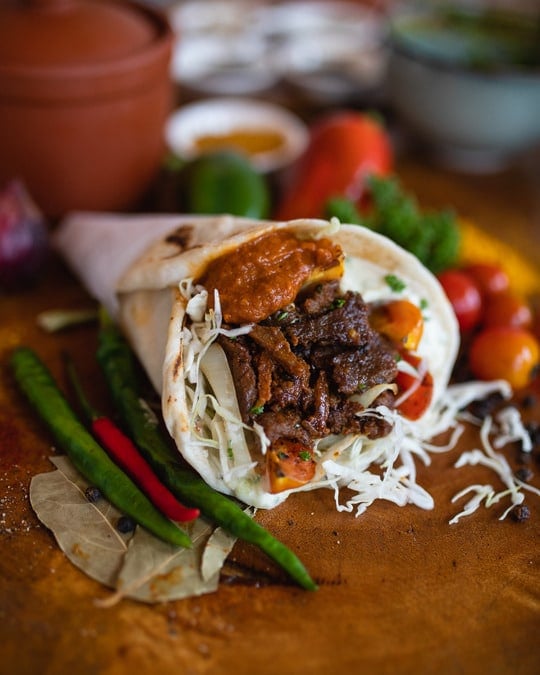 Meze Wrap is well-known not only for its delicious cuisine but also for its stunning tropical decor and the open area facing the lake.
Place: on the main road near Station 2
Nagisa Boracay Cafe and Japanese Food
One of Boracay's best-kept secrets is the Nagisa Boracay Cafe and Japanese Food. This outdoor eatery offers authentic Japanese cuisine at prices that are lower than those of most other restaurants on the island.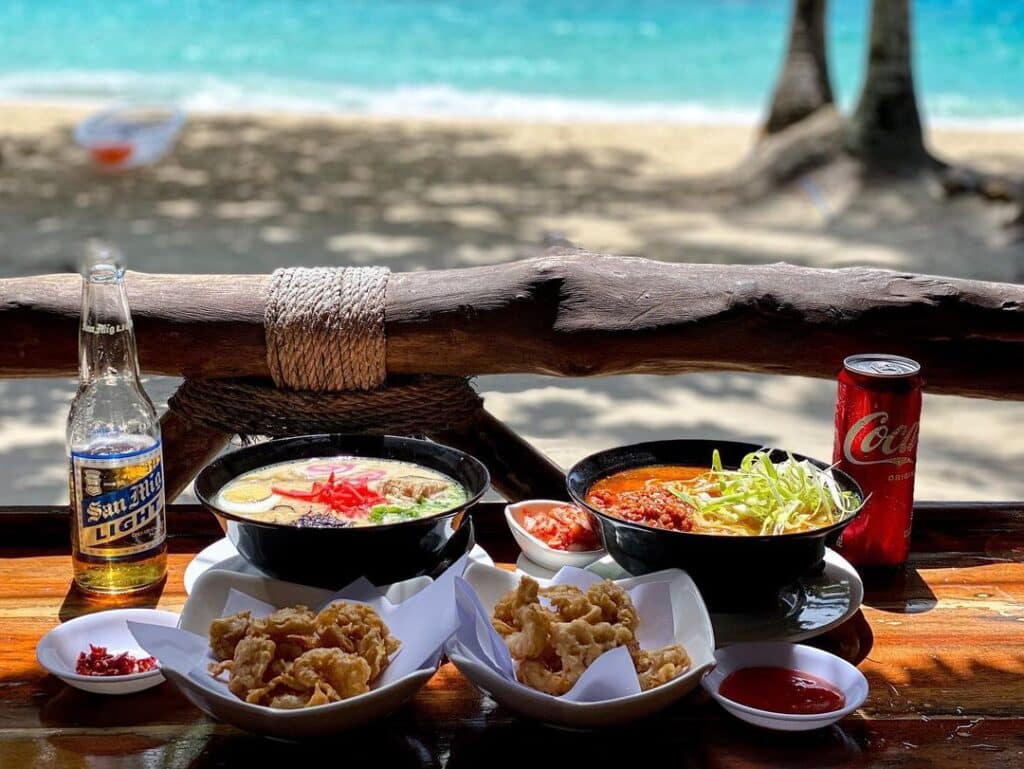 Savor delicious noodle dishes, bento boxes, fried rice, fresh sashimi and sushi, and more. One of the best tuna or sashimi pacchos can be found at this restaurant. The cafe serves a variety of fruit smoothies, cocktails, beer, and hot coffee.
You'll have to go a short distance from Station 2 to get to this eatery, but it'll be well worth it.
Location: on the sands of Station 3
BunBun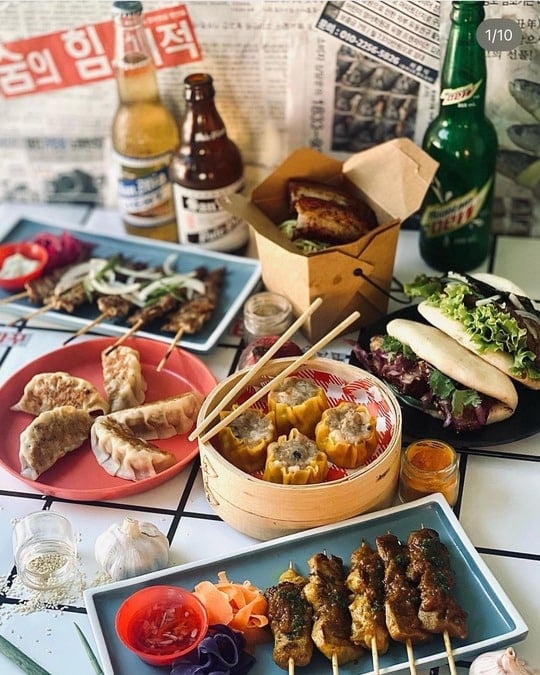 BunBun is a tiny, low-cost eatery that serves a variety of bao buns, skewers, and dumplings in a variety of flavors, all made by the same people that brought you Meze Wrap. They also provide a variety of rice dinners and noodles for those who prefer something heartier. Lychee green tea with yakult is a popular beverage option.
Rooftop dining is available at BunBun and is perfect for twosomes and smaller groups. At night, the restaurant transforms into a picturesque spot with brightly illuminated lanterns.
Location: Balabag Main Road
Sunny Side Café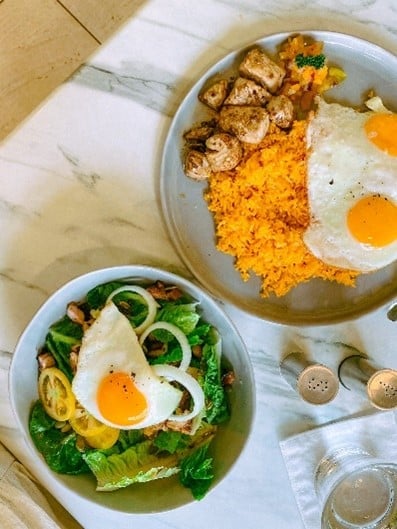 There are two locations of the popular Boracay café, Sunny Side Cafe, at Stations 1 and 3. The chori-burger, grilled cheese sandwich, and pulled pork eggs benedict are signature items at this 24-hour breakfast, bakery, and coffee establishment. Pancakes like the ube pancake and espress-caramel pancake are available for breakfast and brunch. Naturally, a trip there wouldn't be complete without trying some of the locally roasted coffee.
Location: Station 1 and Station 3
Dinibeach Bar and Restaurant
Trying to find a spot with a beautiful beach view and delicious food and drinks? Visit the Dinibeach Bar and Restaurant at Diniwid Beach, not far from Station 1.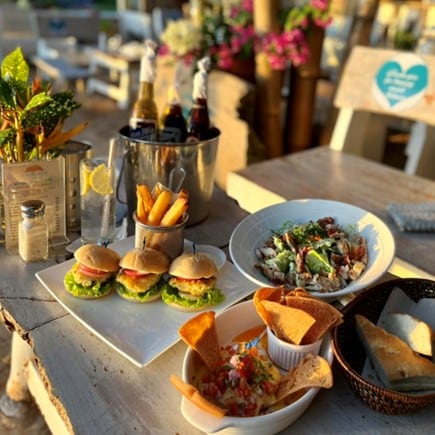 You can choose from a wide variety of seafood, spaghetti, bar chow, and salads at Dinibeach Bar and Restaurant. Fish and chips, tuna kinilaw on pita, and grilled vegetables are just a few of the menu's suggested dishes.
Location: Diniwid Beach
Little Taj
You may enjoy genuine Indian food without booking a plane ticket. Indulge in some authentic Indian cuisine at Boracay's hip Indian restaurant. One of the newest eateries on the island, Little Taj features contemporary and classic Indian fare such as curry, tandoori, biryani, and kathi rolls. Among the many delicious options are tikka masala, butter chicken, beef keema matar, and dal makhani and dal tadka soups.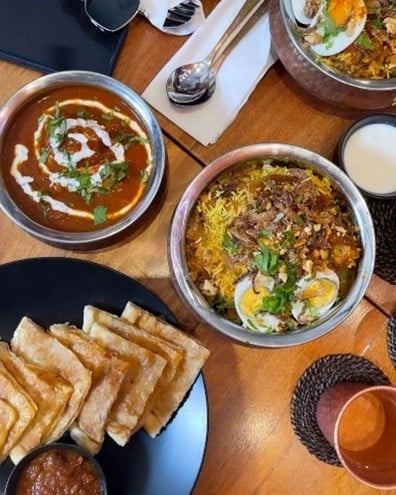 Late-night revelers can also visit the bar at Little Taj. Indian-inspired artisan cocktails are available at the bar. Have no interest in alcoholic beverages? If so, I recommend a traditional lassi or a cup of masala chai.
Location: Station 2 D'Mall
VHub Dampa Seafood Grill and Restaurant
Looking for a cheap way to experience traditional Boracay nightlife? At the reasonably priced VHub Dampa Seafood Grill & Restaurant, you may have a variety of seafood, grilled dishes, and other mains. This is a must-see while in Boracay, as they also have live music and fire dancers.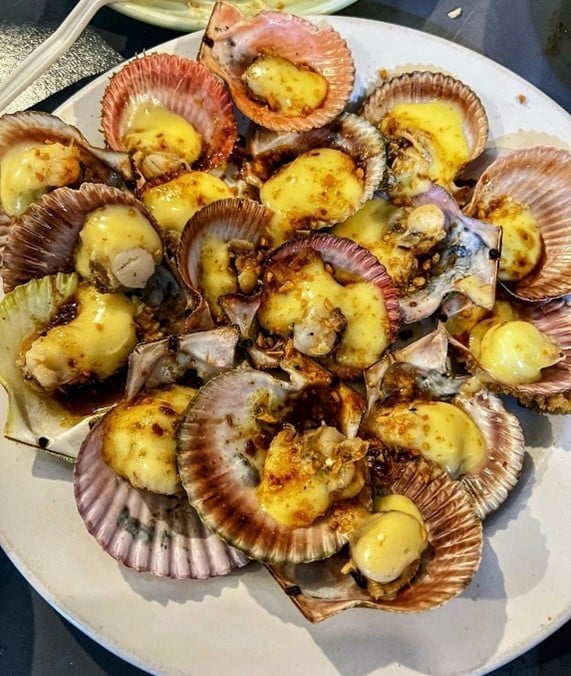 Location: Station 3
Muchos
I highly recommend eating at Muchos, a Boracay establishment that receives too little attention. Mexican street corn, gambas quinotto, and ceviche classico, created with the catch of the day, are just a few of the Latin American delicacies on the menu. Get a margarita, a shot of tequila, or one of their specialty cocktails to drink.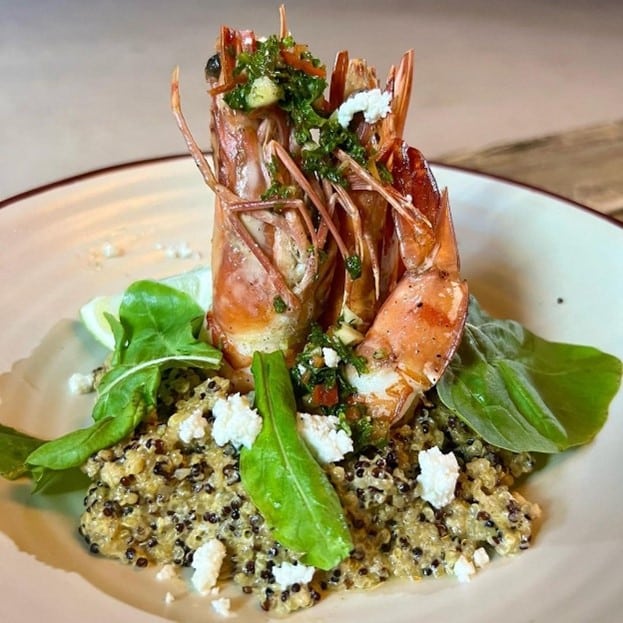 Also, on Tuesdays, they offer a special deal where you can get two street-style tacos for the price of one.
Location: Station 1 beachfront
Mosaic Latin American Grill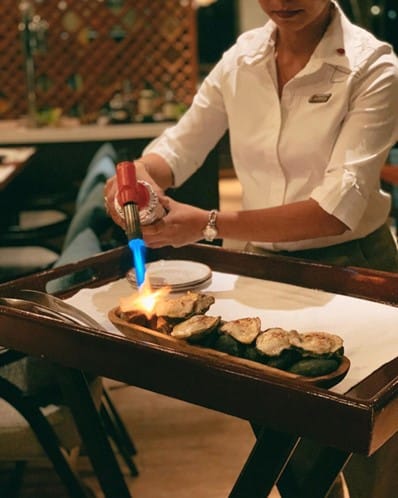 Latin American Grill is an upscale restaurant serving up tasty grills. The Crimson Resort and Spa at Spaceport Zero features several dining options, including this one. The ceiling is made of wooden slats and the walls are made of glass, giving the impression of being under the sea. This is also where the resort's Art on a Plate events take place, where guests may paint while being served a meal and wine.
You should begin by ordering some ceviche. We import premium cuts like the tomahawk, T-bone, and wagyu for our main courses. In addition to Chilean seabass and Iberico pork tenderloin, the restaurant also serves a variety of Peruvian dishes. Depending on what you choose, you can choose from a variety of wines.
Location: Station Zero, Crimson Resort, and Spa
Conga's Restaurant
On the route to Bulabog Beach, you'll find Conga's, a cozy Thai eatery tucked away along a side street. Their menu may be small, but the food is excellent. Pad thai, beef spring rolls, lemongrass chicken, and pomelo salad are all dishes you simply must order.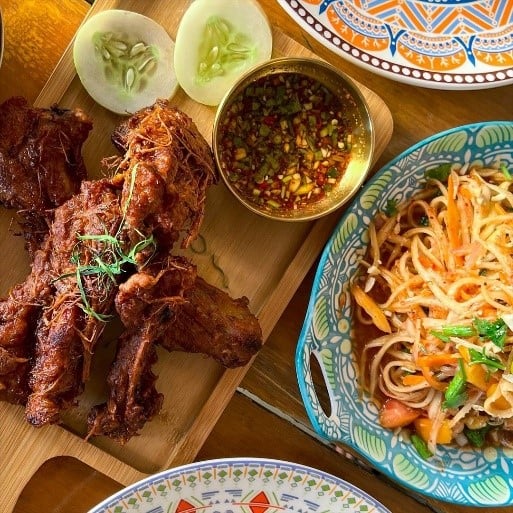 You may also find some of the same Moroccan specialties at the restaurant's sister location, which can be found at Angol in Station 3.
Location: Station 2 and Station 3
Nonie's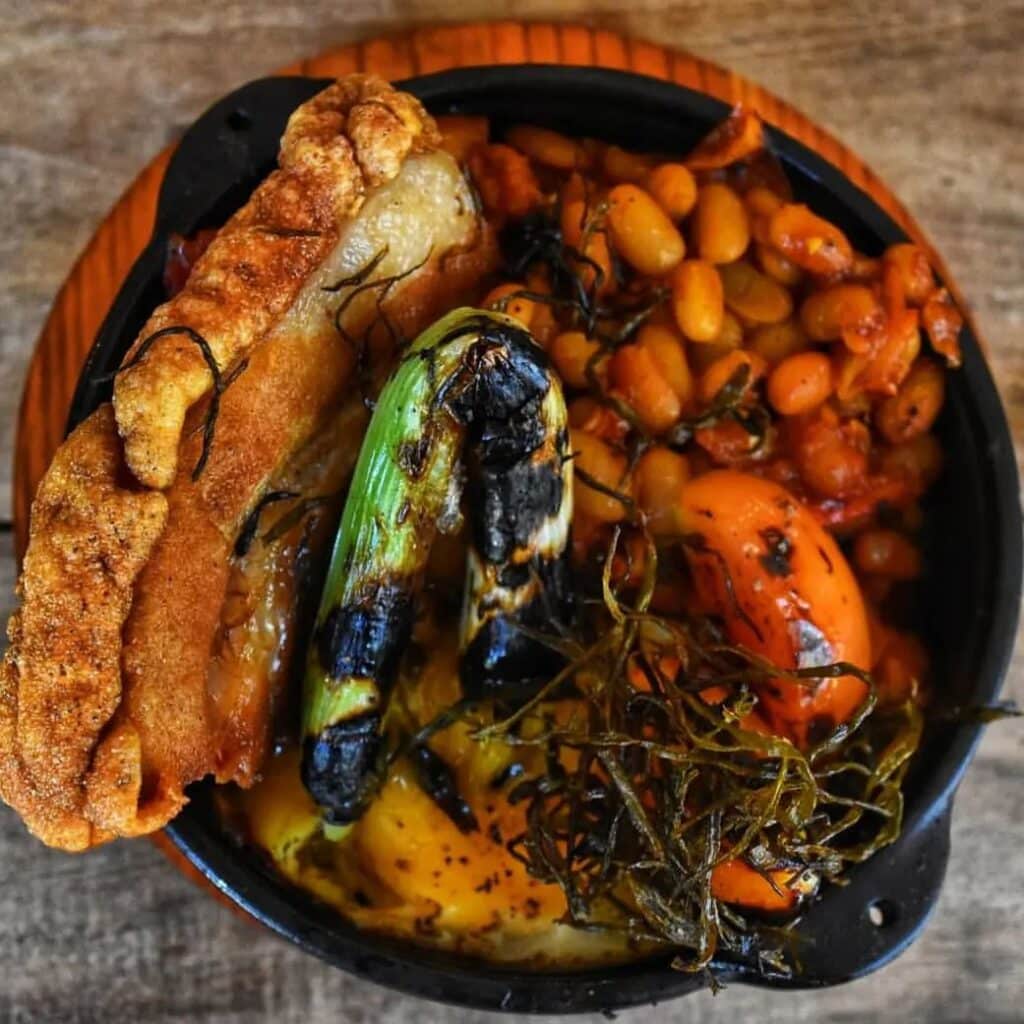 Pork and Beans
"Eat Good, Feel Good" is the guiding principle of Nonie's life. They offer tasty dishes prepared using ingredients that are all-natural, organic, and sourced from within a reasonable distance. The Chicken Longganisa Grain Bowl, the Tuna Tataki Grain Bowl, the Pork and Beans with their famous pork belly, and the Mango and Banana Smoothie Bowl are just a few of their most popular items.
Consume these nutritious treats with cold-pressed juice, fruit shake, or kombucha. Guests can also order cocktails with a Filipino twist.
Location: Station X, Hue Hotels and Resorts
Dos Mestizos Boracay
Dos Mestizos Boracay, which has been there for a decade, is a well-liked eatery known for its authentic Spanish fare. In addition to traditional Filipino flavors, they also use certain imported components. Although it's on the pricier side, the reviews suggest it's well worth the cost.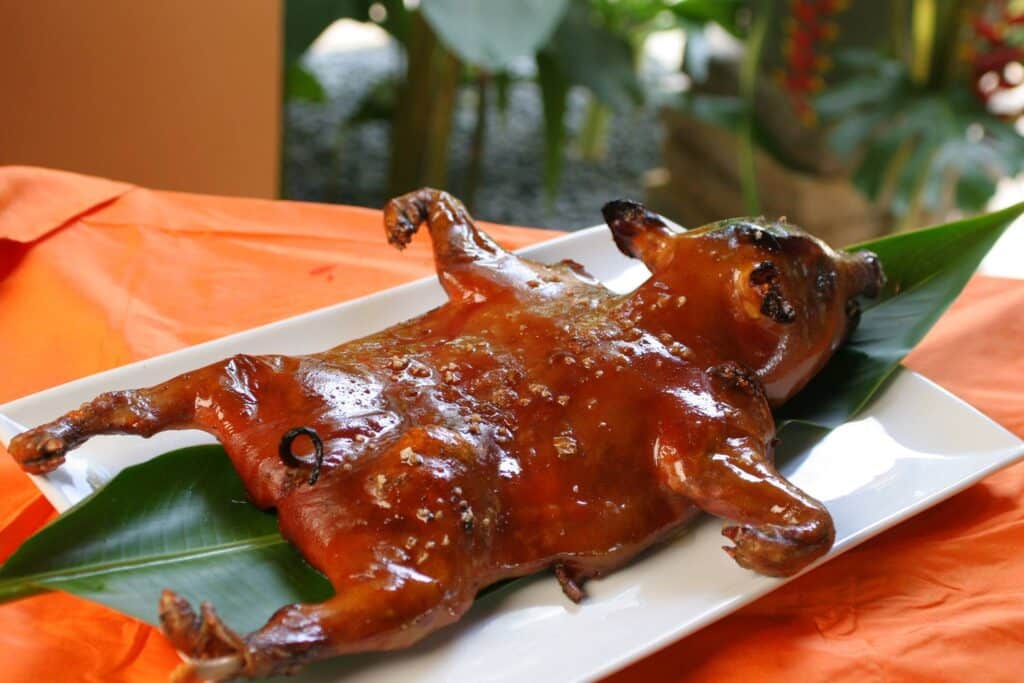 Tapas, paella, and other crowd-pleasers like Lengua de Vaca, Cochinillo, and Pollo Al Aljillo can all be found on the menu here.
Location: Station 1
Food Tips
Have you set a spending limit for yourself? Despite Boracay's high prices, it is possible to find affordable restaurants. There are a variety of restaurants, from fast food chains like Jollibee, McDonald's, and Mang Inasal to more casual dining establishments, lining the side streets of the Philippines.
Are you hungry but don't know what to eat? D'Mall has a wide variety of eating establishments for you to choose from. D'Talipapa, a wet market selling fish and other ingredients, may be found here as well. While some guests enjoy preparing dishes at their hotel, the vast majority opt for the "paluto service" (cooking service) offered by local eateries.
Are you interested in watching a fire dance? It would be a shame to visit Boracay and miss out on the chance to see some fire dance. Fire dancing is still performed in some nightclubs and pubs, despite being banned
Our latest experiments
Because we live full time in the Philippines, during our recent anniversary celebration on the island, we decided to try out the best rated foreign cuisine according to Tripadvisor. The following is our reviews. Needless to say, pretty well everything was delicious on the island!
Kasbar Moroccan Restaurant
The first and most foreign exotic restaurant we could find. Everything was superbly delicious. Our friends showed up later but forgot to take a video of how they fired a flame onto the cheese of their pizza to give it a bit of yummy crisp.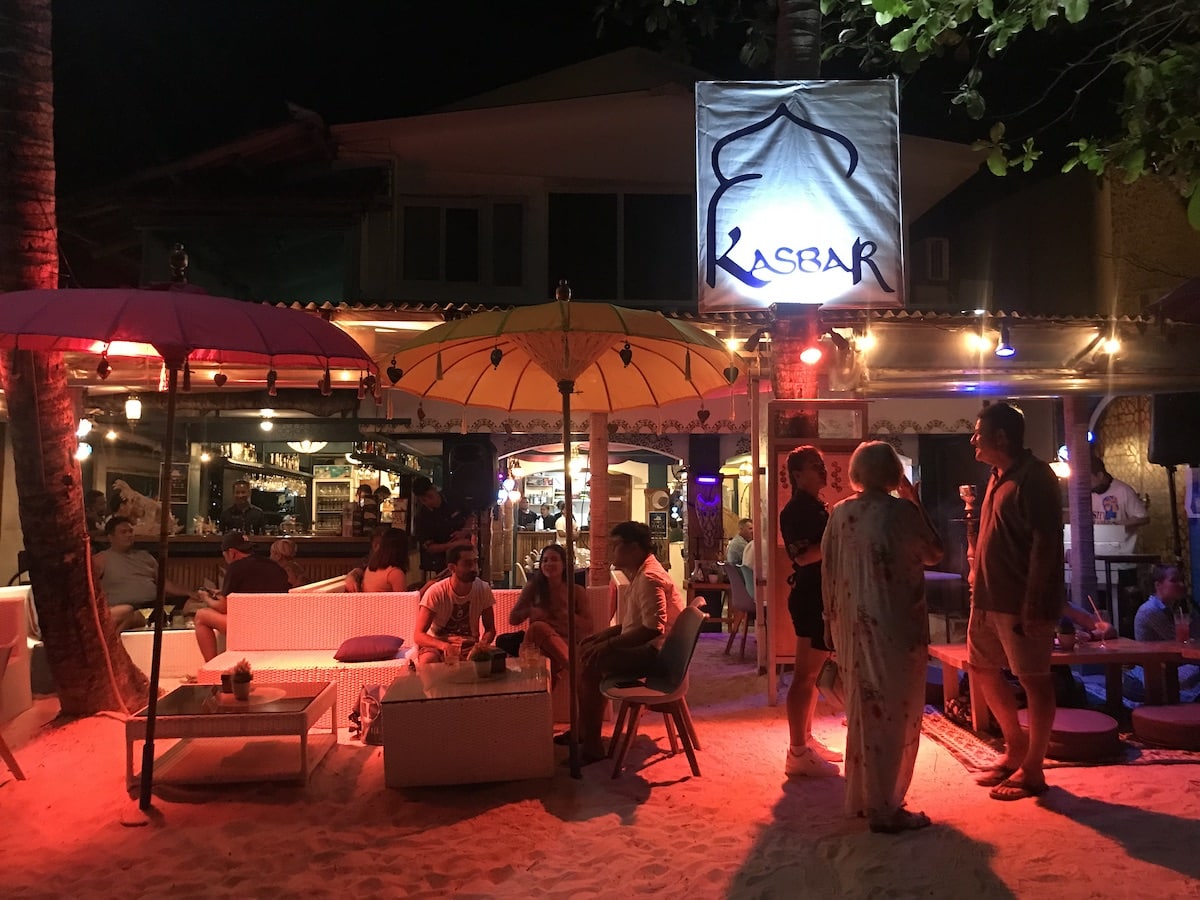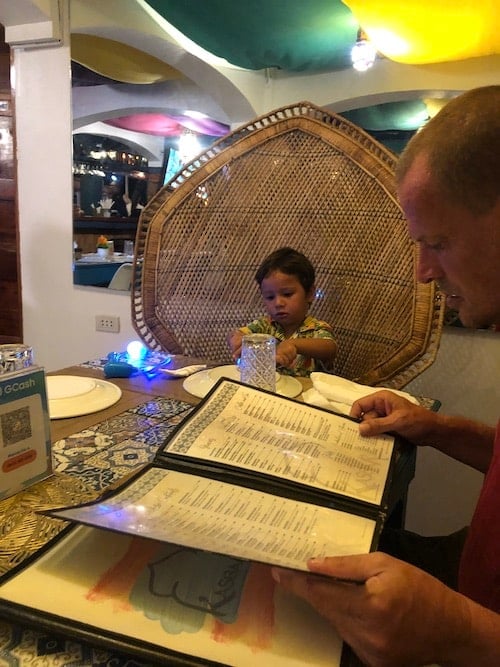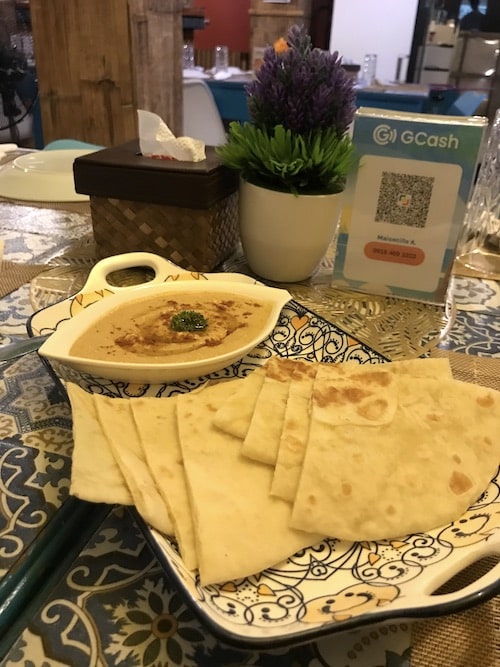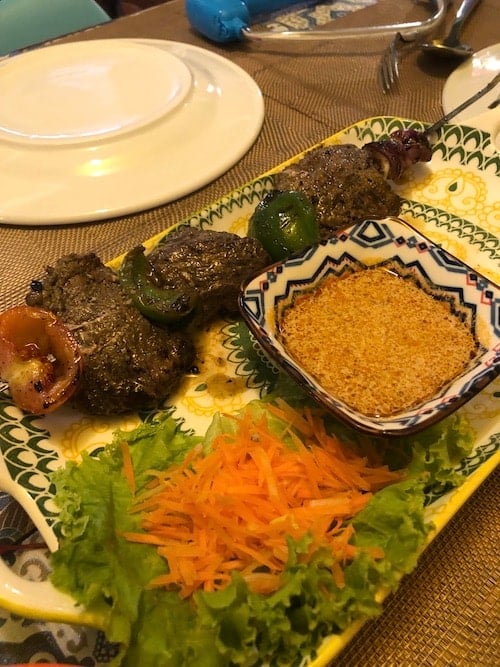 Check out what activities you can do in Boracay for more fun stay!
Where do you recommend eating if you're visiting Boracay? Leave a comment and tell us what you think!
Or, if you decide to check out Palawan, our small family operation organizes private custom boat tours through the Palawan area, voted the best island in the world, with its 52 pristine white sand beaches and some of the clearest waters in the world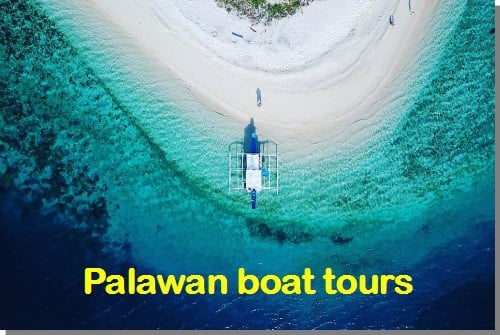 Experience the thrill of island hopping in the Philippines