Home
»
Treeplanting »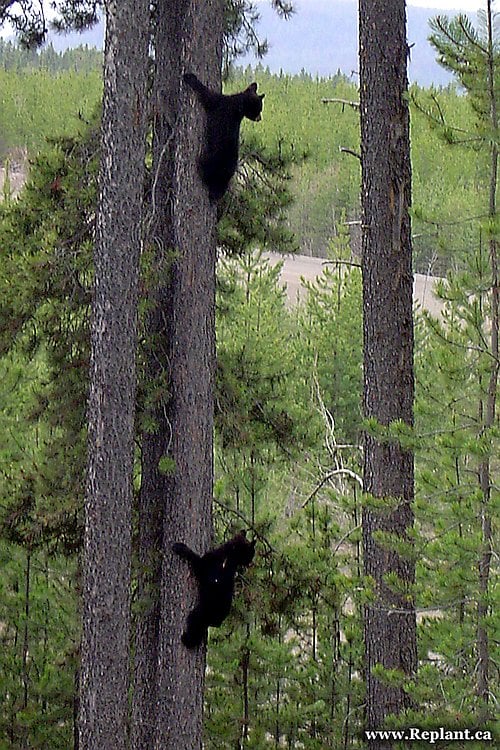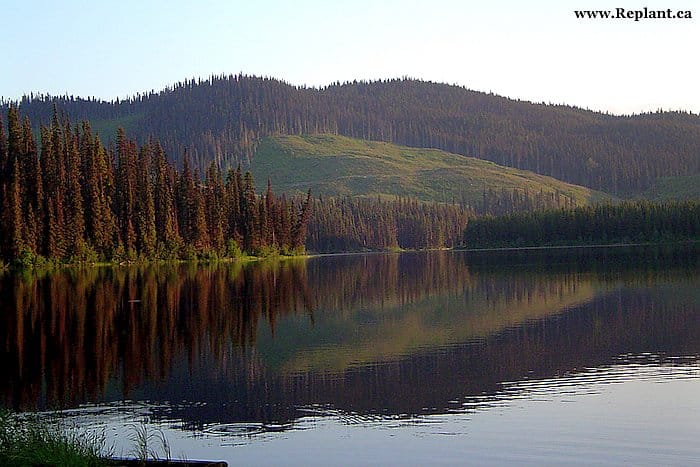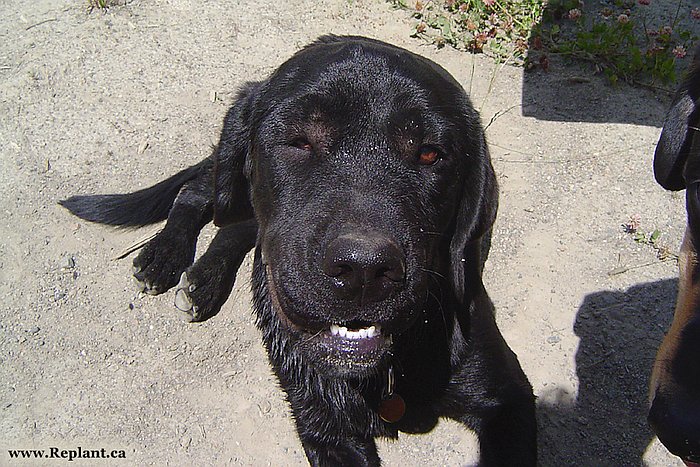 Often planters bring their pets with them. But beware of dogs! They often antagonise bears and who do you think they'll run to for shelter once the bear thoroughly gets pissed off?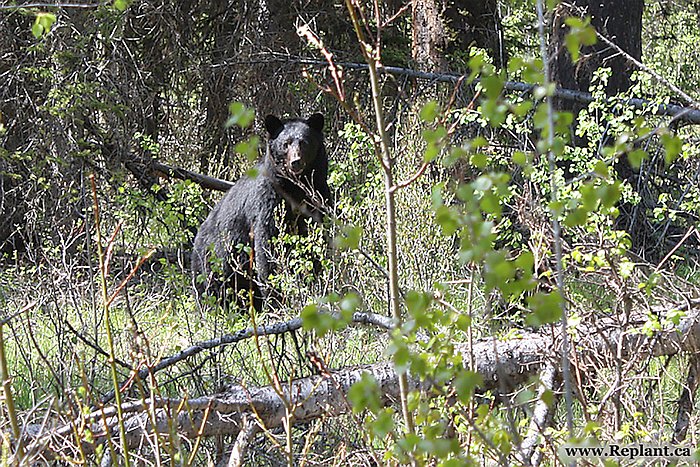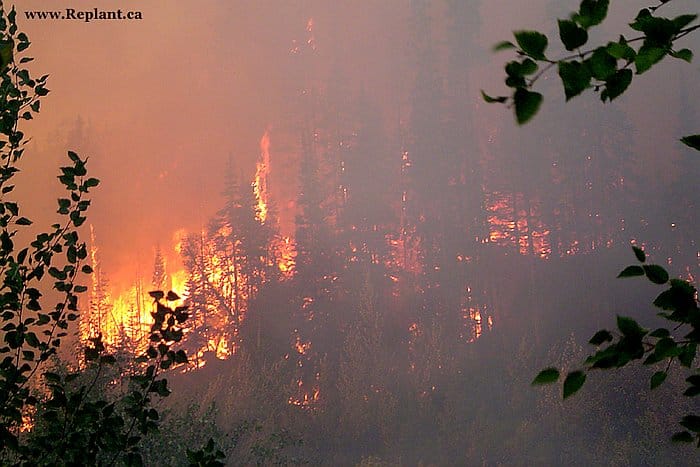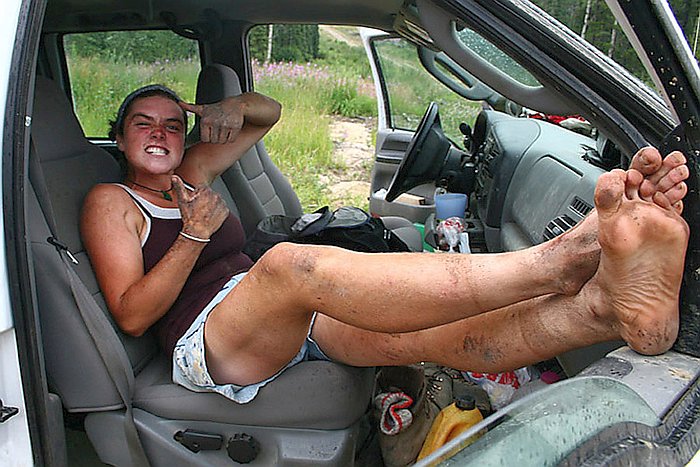 Ya gotta be a bit nuts to survive this job and these conditions.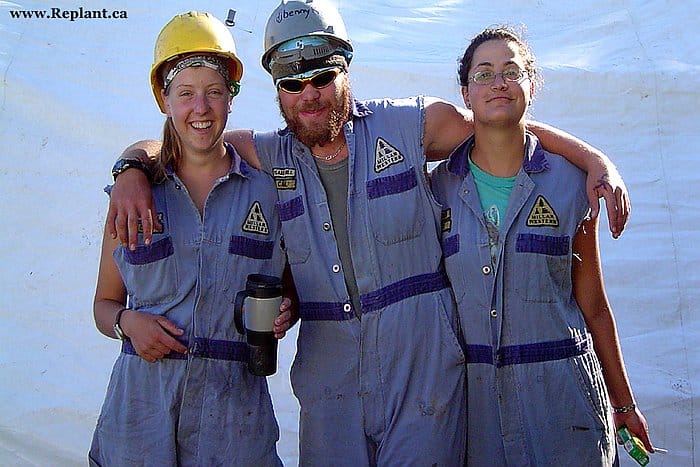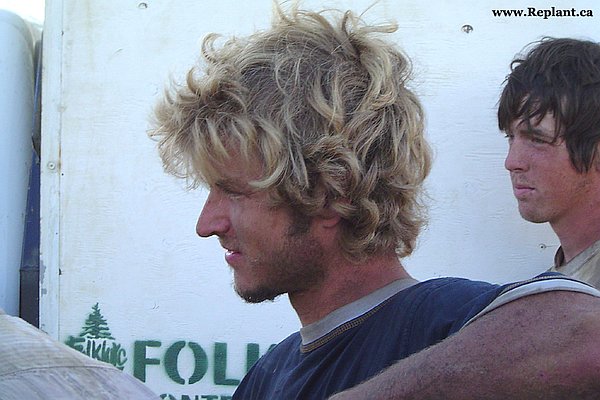 There usually being no mirrors around, and seeing how everyone else looks, I found I stopped giving a crap what I looked like. Actually a good confidence booster!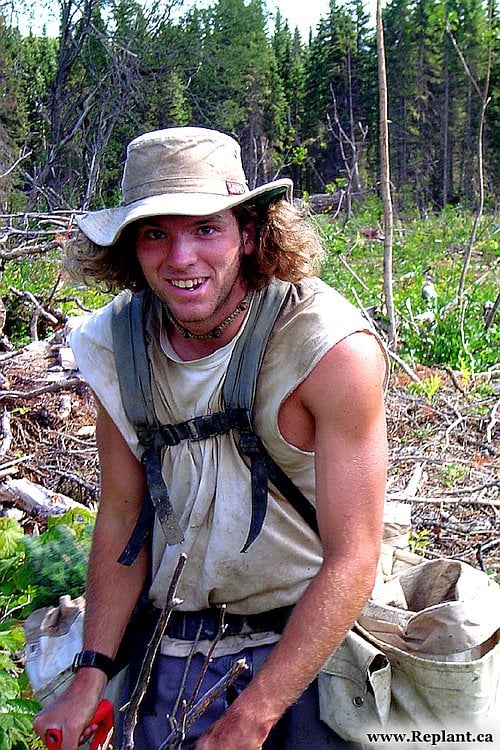 Or sometimes you are just plain crazy for being attracted to such a job.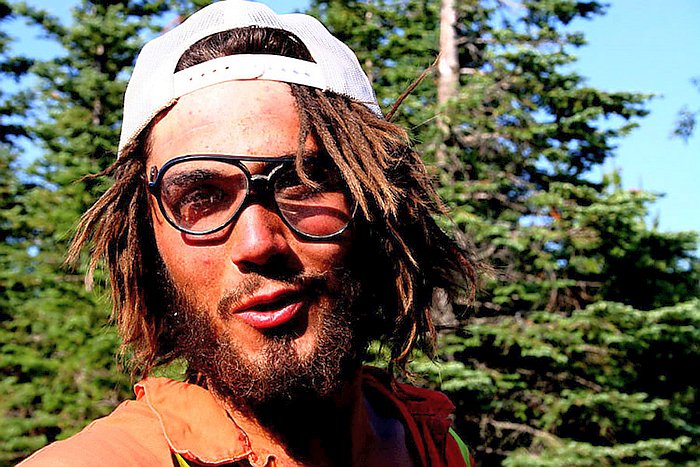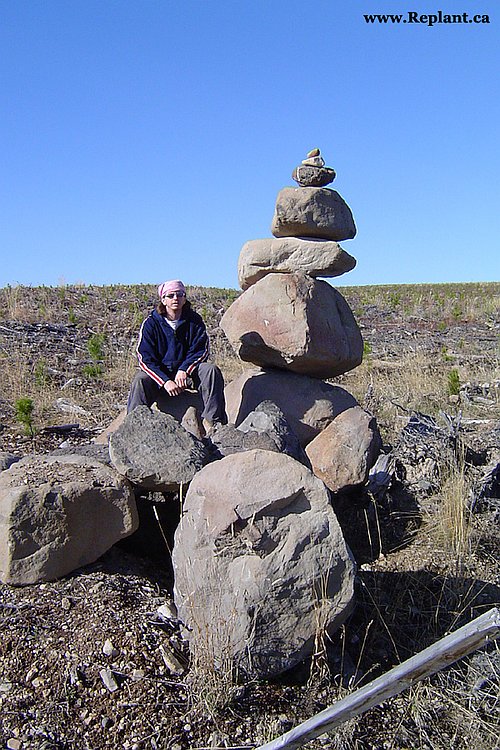 Different people seek refuge in different ways.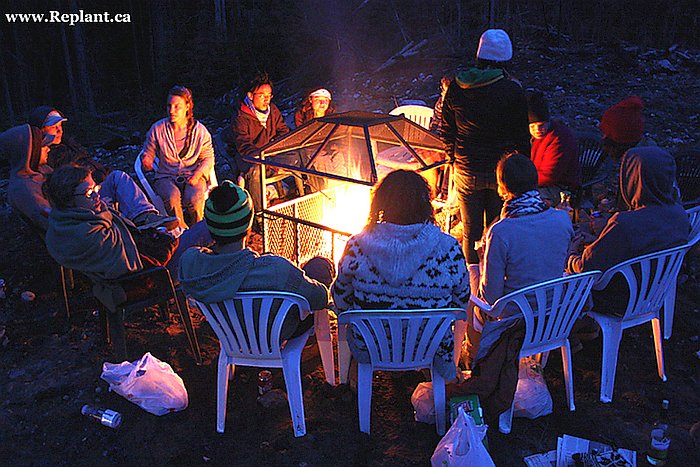 Around the campfire in the evenings is always a good one.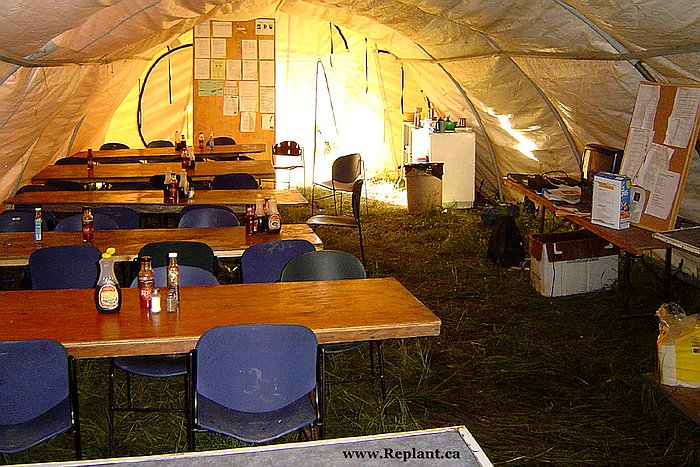 The "mess tent", where we eat, play cards or run to shelter from the rain, is another one.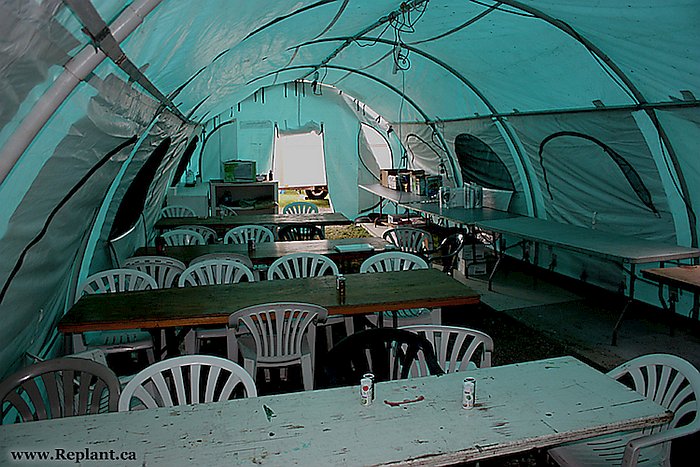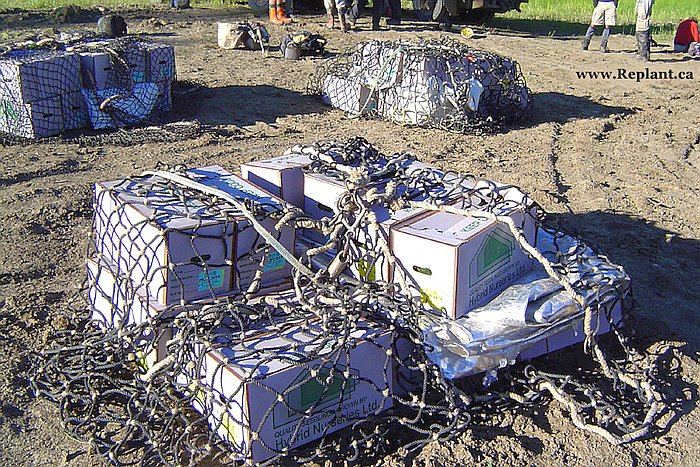 Trees freshly dropped onto the block by helicopter.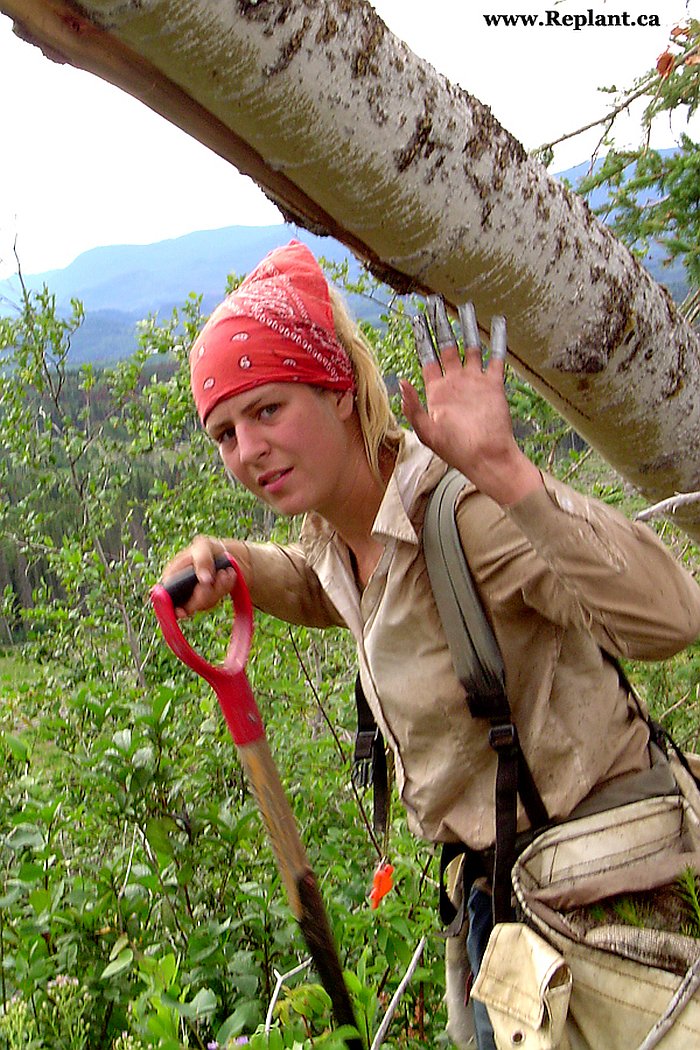 Some planters prefer not to wear gloves but use duct tape around their nimble fingers to give them an added edge to plant faster.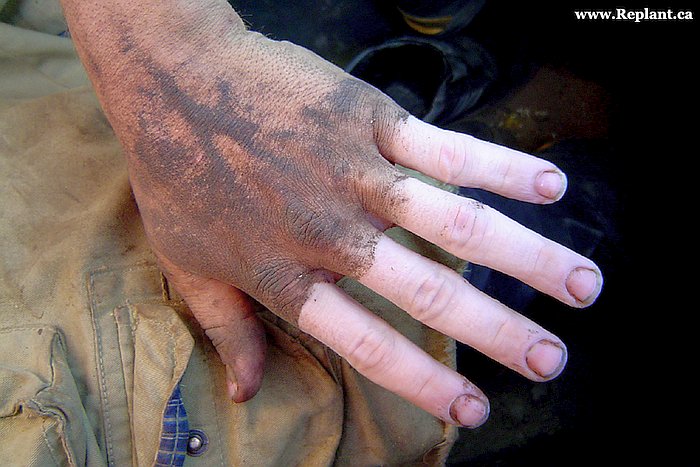 What their hands look like by the end of the day.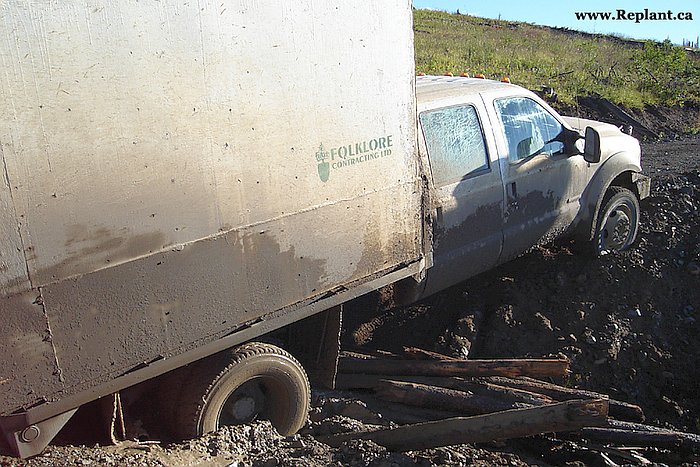 A common site.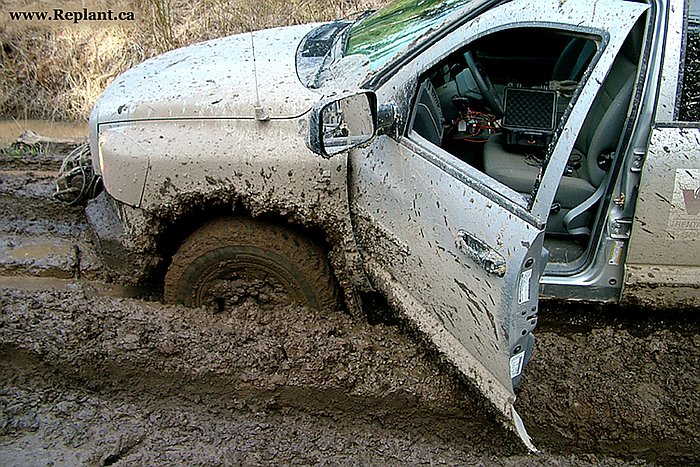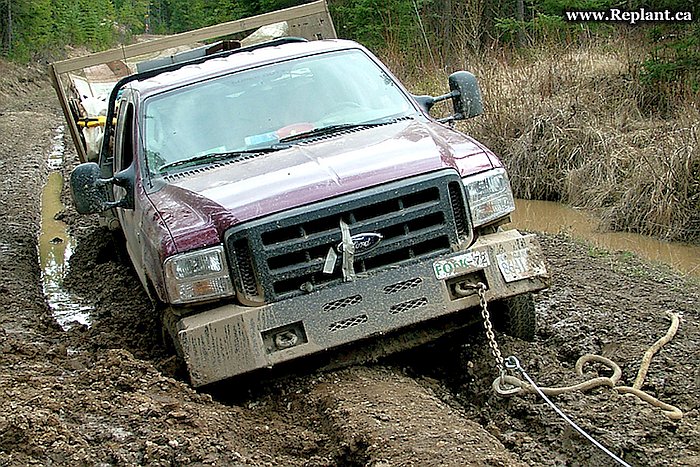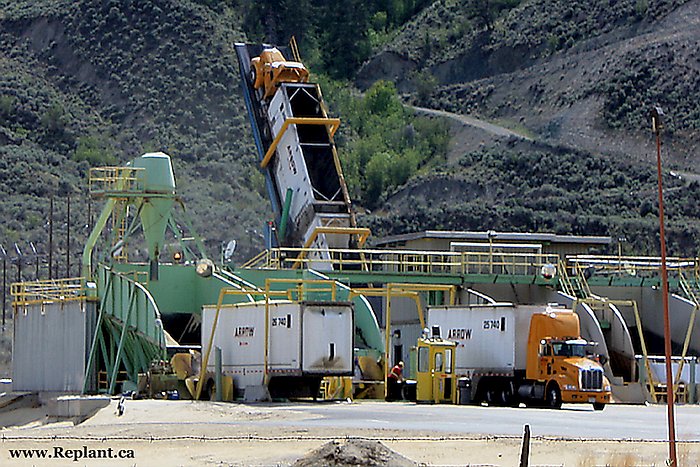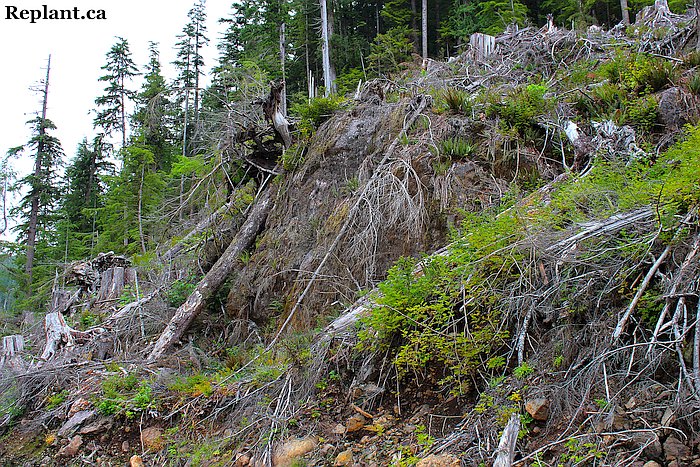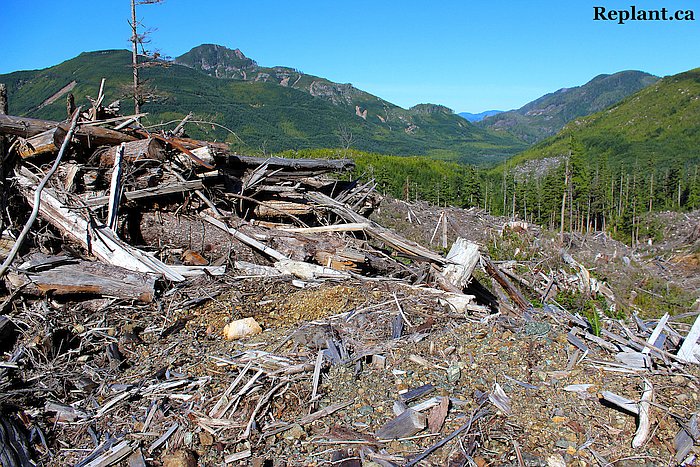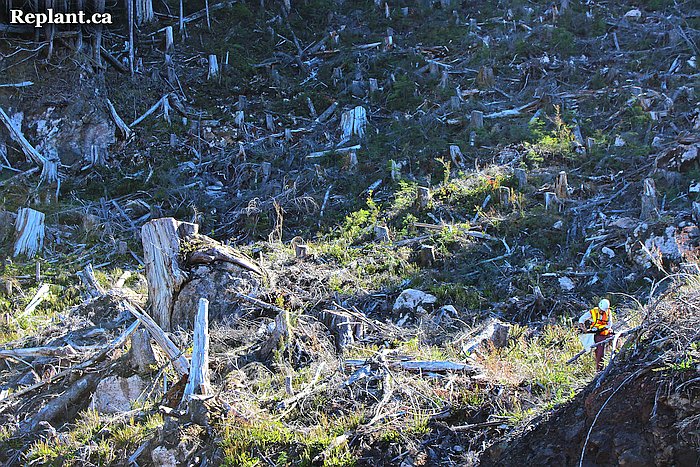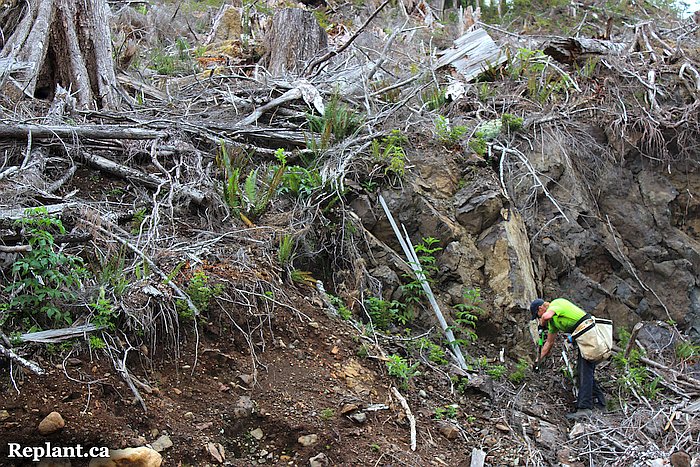 The "cut bank", formed when building the road in steep ground. Sometimes it can be quite a challenge just to clamber up into your piece before you can start planting.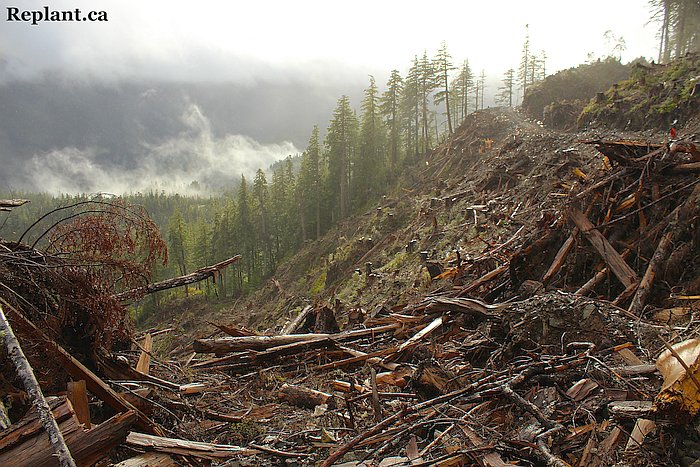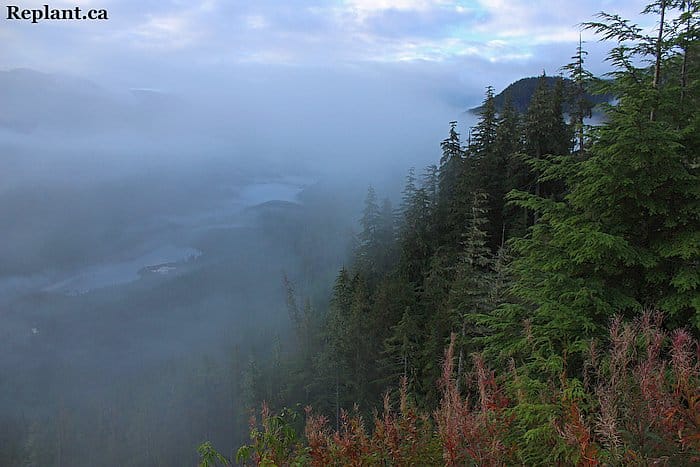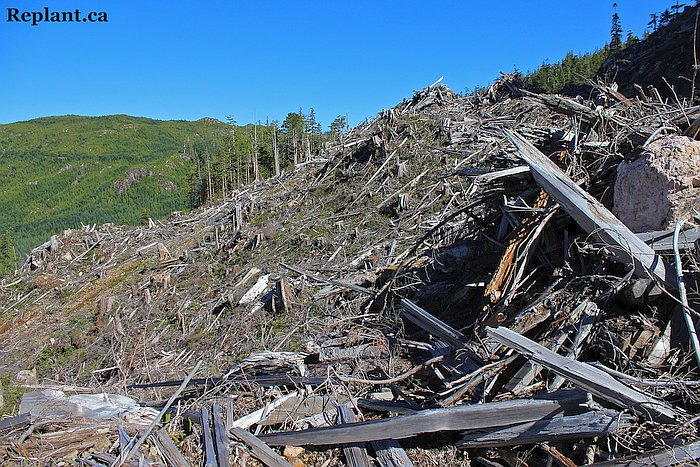 Home
»
Treeplanting »
We are a family operation managing private custom boat tours in the beautiful Palawan area, and are happy to help travelers with their plans through the country, having traveled a lot of it ourselves and planning to visit it all. The pages in this section concern when I was treeplanting in Canada over eight summers.