Palawan, a province in the Philippines, has become one of the top vacation destinations in the world due to several factors that attract travelers seeking a tropical paradise. Here are some reasons why Palawan is so highly regarded:
Natural beauty: Palawan is home to pristine beaches, crystal-clear waters, and stunning landscapes. Its unique karst formations, hidden lagoons, and limestone cliffs create a picturesque backdrop for a memorable vacation.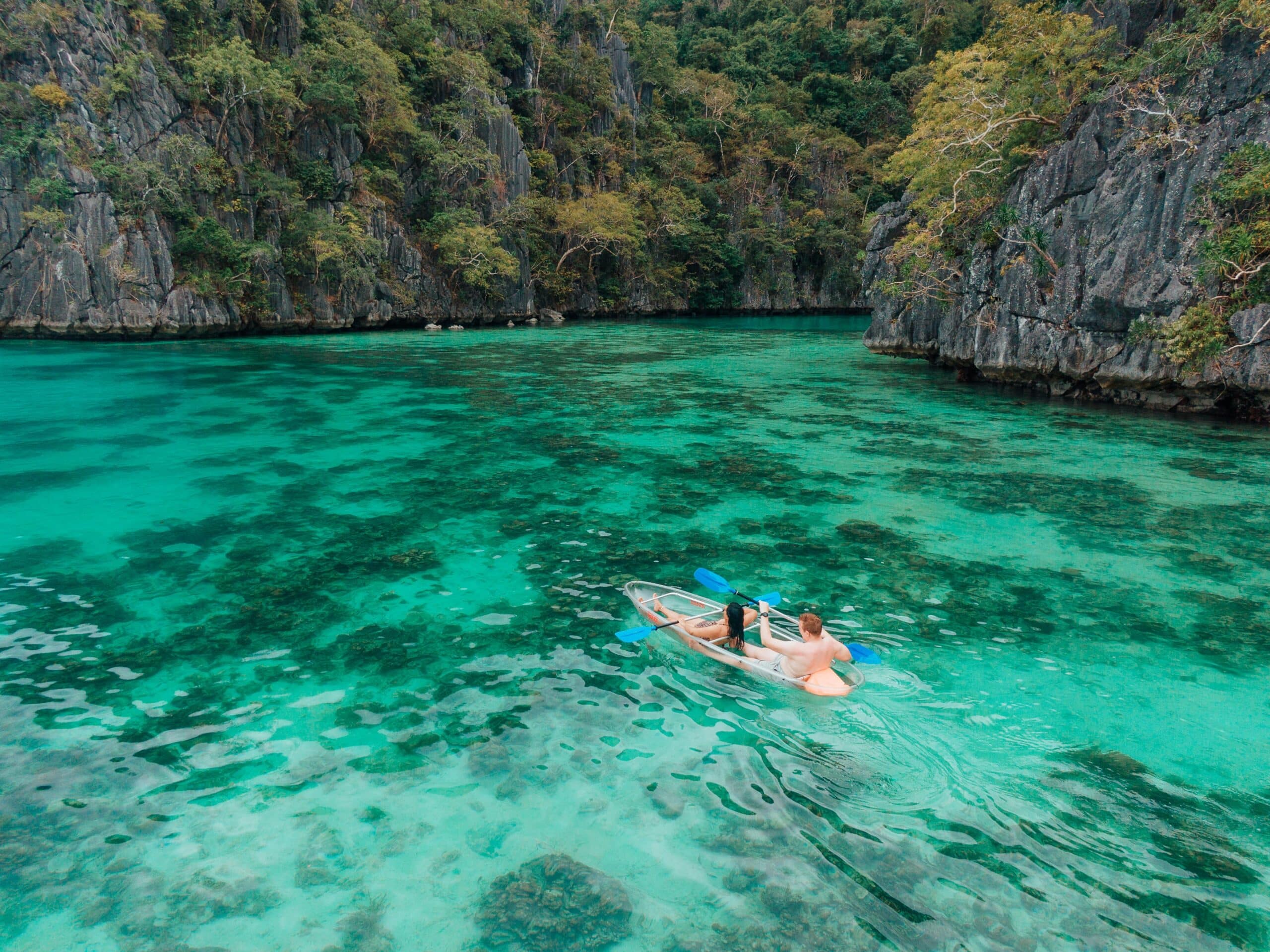 Diverse attractions: Palawan caters to different interests, offering something for everyone. From island-hopping and beachcombing to diving, snorkeling, and trekking, there are numerous activities to engage in throughout the region.
Rich marine life: The province is located within the Coral Triangle, an area recognized for its abundant and diverse marine life. Visitors can explore vibrant coral reefs, encounter various species of fish, and even spot sea turtles and dugongs.
UNESCO World Heritage Sites: Palawan is home to two UNESCO World Heritage Sites – the Puerto Princesa Subterranean River National Park and Tubbataha Reefs Natural Park. These attractions showcase the region's exceptional biodiversity and natural beauty.
Cultural experiences: Travelers can immerse themselves in local culture by visiting indigenous communities and experiencing traditional customs and crafts.
Sustainability and eco-tourism: Palawan is committed to preserving its natural beauty through sustainable practices and eco-tourism. Many accommodations and tour operators focus on minimizing their environmental impact, which appeals to environmentally conscious travelers.
Accessibility: Palawan has become more accessible in recent years, with direct flights from various cities in the Philippines and other international destinations. This ease of access has contributed to its popularity as a vacation destination.
Warm hospitality: Filipino culture is known for its warmth and hospitality, and visitors to Palawan can expect to be welcomed with open arms. The friendly nature of the local people enhances the overall experience of a Palawan vacation.

These factors contribute to Palawan's reputation as a top vacation destination, offering visitors a mix of natural beauty, diverse activities, and a welcoming atmosphere that makes it a memorable and enjoyable tropical getaway.
El Nido, Palawan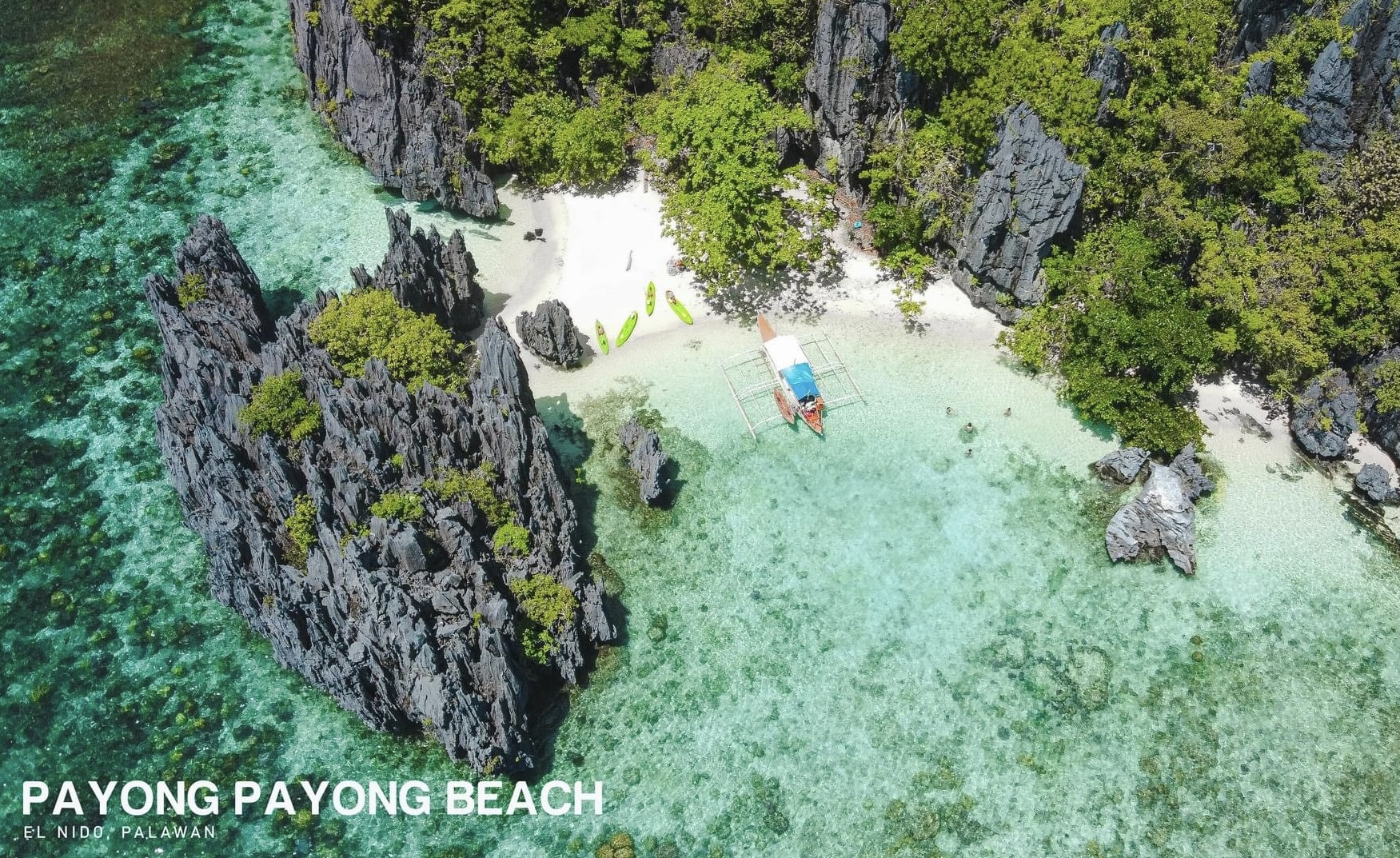 El Nido, a town in the Palawan province of the Philippines, is a popular travel destination known for its breathtaking natural beauty and diverse attractions. It offers a variety of experiences and activities for visitors, catering to different interests and preferences. Here are some aspects that make El Nido a fantastic travel destination:
Stunning Landscapes
El Nido is famous for its limestone cliffs, azure waters, and beautiful beaches. Its unique karst formations create a dramatic backdrop for any activity, whether it's relaxing on the beach or exploring hidden lagoons.
Island Hopping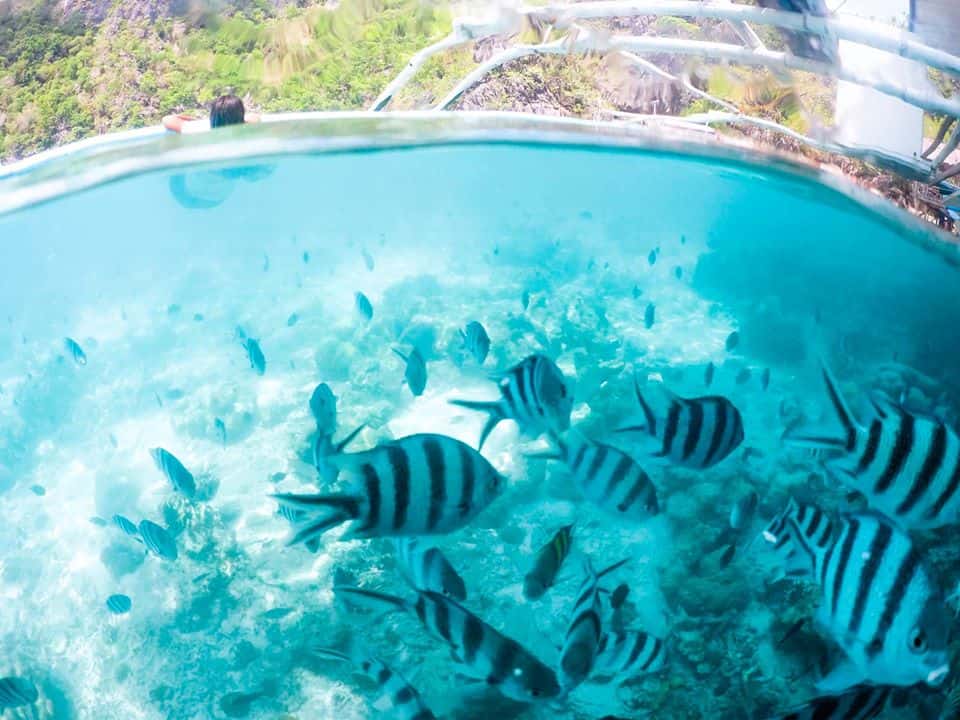 El Nido offers numerous island-hopping tours that allow visitors to explore the beautiful Bacuit Archipelago. These tours often include stops at lagoons, beaches, and snorkeling spots, showcasing the area's diverse attractions.
Beaches
El Nido is home to many pristine beaches, such as Nacpan Beach, Seven Commando Beach, and Duli Beach. These idyllic spots offer white sand, clear waters, and a relaxing atmosphere, perfect for swimming, sunbathing, and enjoying the natural surroundings.
Water Activities
The clear waters surrounding El Nido provide excellent opportunities for snorkeling and scuba diving. Visitors can explore vibrant coral reefs, swim with various marine species, and even take part in freediving or paddle boarding.
Lagoons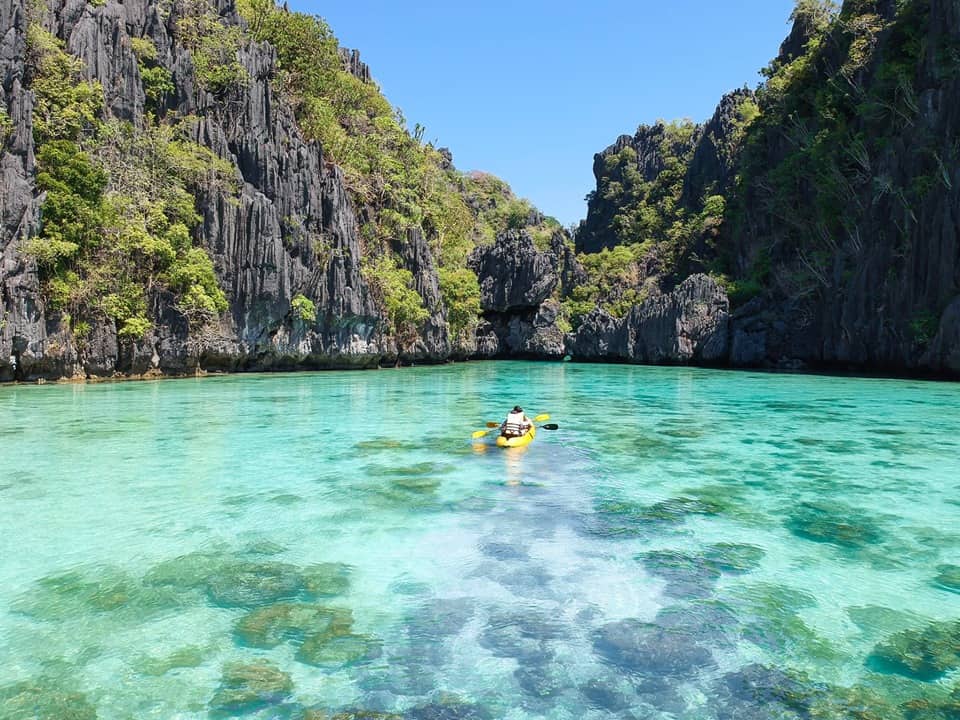 El Nido's lagoons, such as Big Lagoon and Small Lagoon, are accessible by boat and offer stunning views of limestone cliffs, turquoise waters, and rich marine life. These locations are perfect for kayaking, swimming, and snorkeling.
Adventure Activities
For those seeking a more adventurous experience, El Nido offers activities such as trekking, rock climbing, and ziplining. Hiking to the top of Taraw Cliff provides panoramic views of El Nido and Bacuit Bay, while ziplining at Las Cabanas Beach offers an adrenaline-pumping experience.
Dining and Nightlife
El Nido town has a vibrant dining scene, offering local Filipino cuisine, as well as international options such as Italian, Mexican, and Thai. The town also has a lively nightlife, with bars and beachfront establishments offering live music, cocktails, and a laid-back atmosphere.
Environmental Conservation
El Nido is committed to sustainable tourism practices and has implemented policies to preserve its natural beauty. Visitors can support eco-friendly accommodations and tour operators, ensuring that their travel experience has a minimal impact on the environment.
El Nido's diverse attractions, stunning landscapes, and commitment to sustainability make it a top travel destination for visitors seeking an unforgettable tropical getaway in the Philippines.
El Nido Island Hopping Boat Tours Itineraries
Coron, El Nido
Coron, located in the province of Palawan in the Philippines, is an excellent travel destination for tourists seeking a holiday filled with adventure, relaxation, and unforgettable experiences. Here are several reasons why tourists should consider visiting Coron for their next holiday:
Pristine Natural Beauty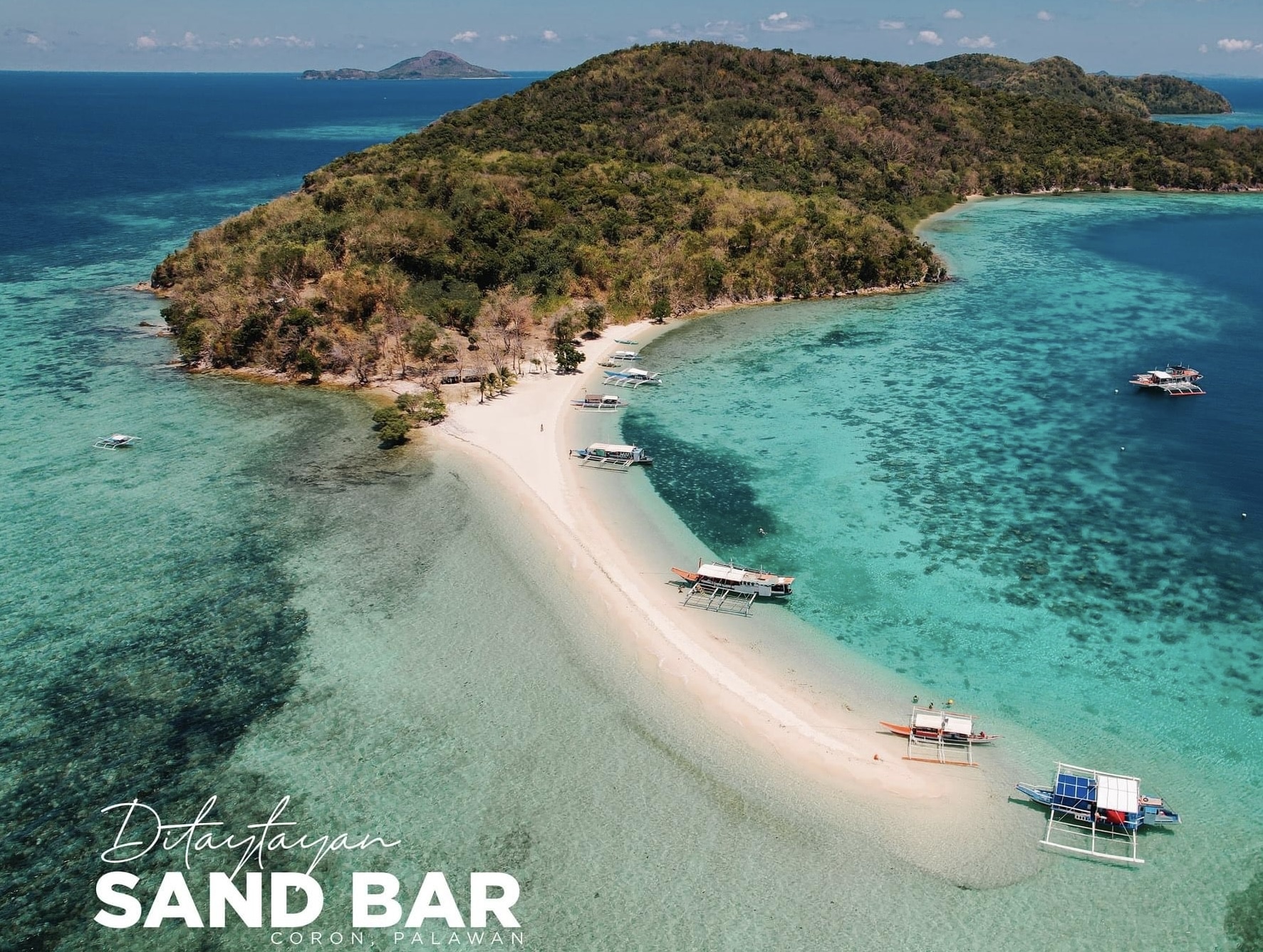 Coron boasts stunning landscapes, crystal-clear waters, and pristine beaches. The limestone cliffs, lush greenery, and abundant marine life make it a haven for nature lovers and photographers alike.
World-Class Diving and Snorkeling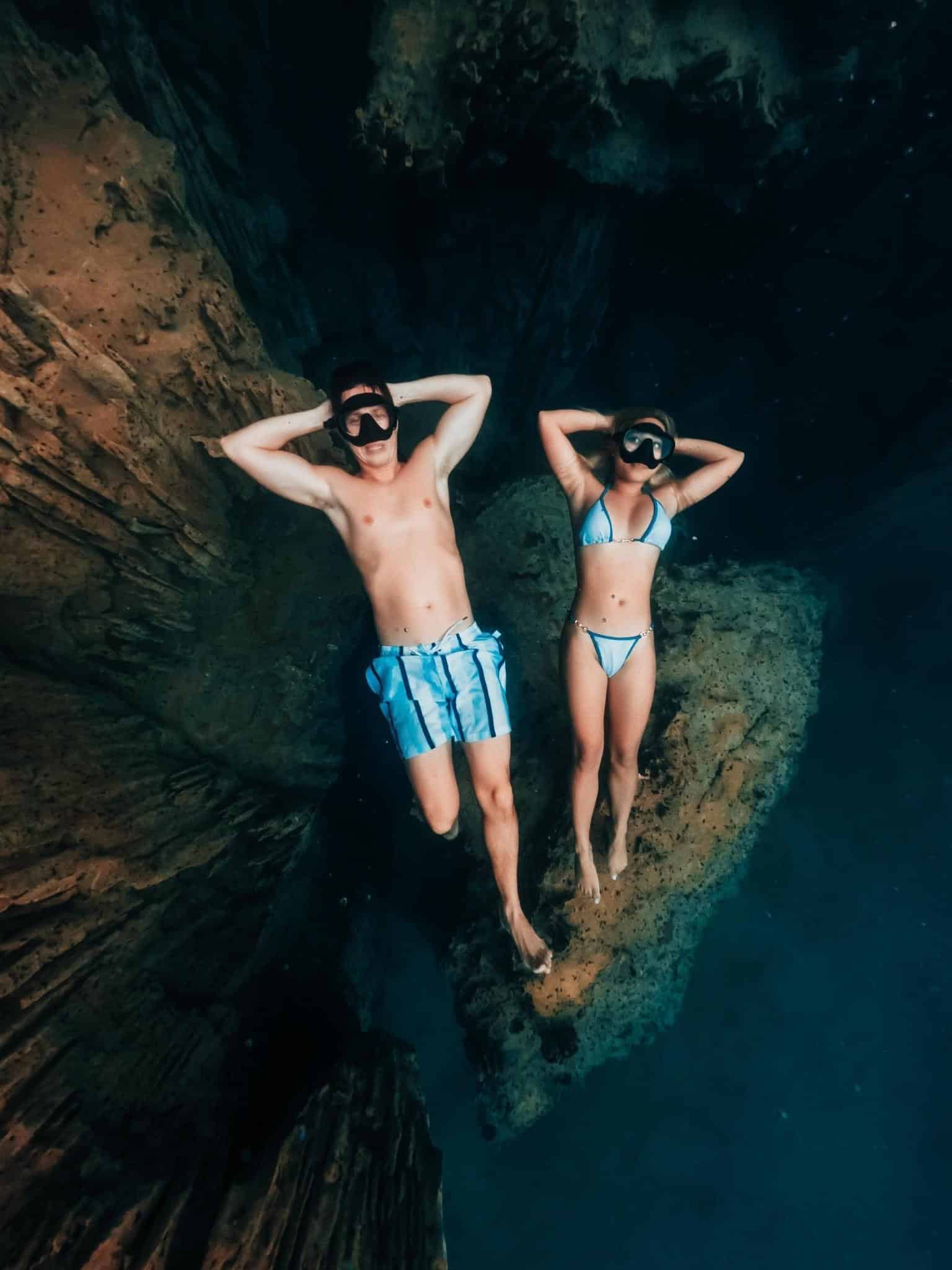 Coron is home to numerous shipwrecks from World War II, providing divers with a unique underwater experience. The area's vibrant coral reefs are also a major attraction for snorkelers, teeming with diverse marine life.
Island Hopping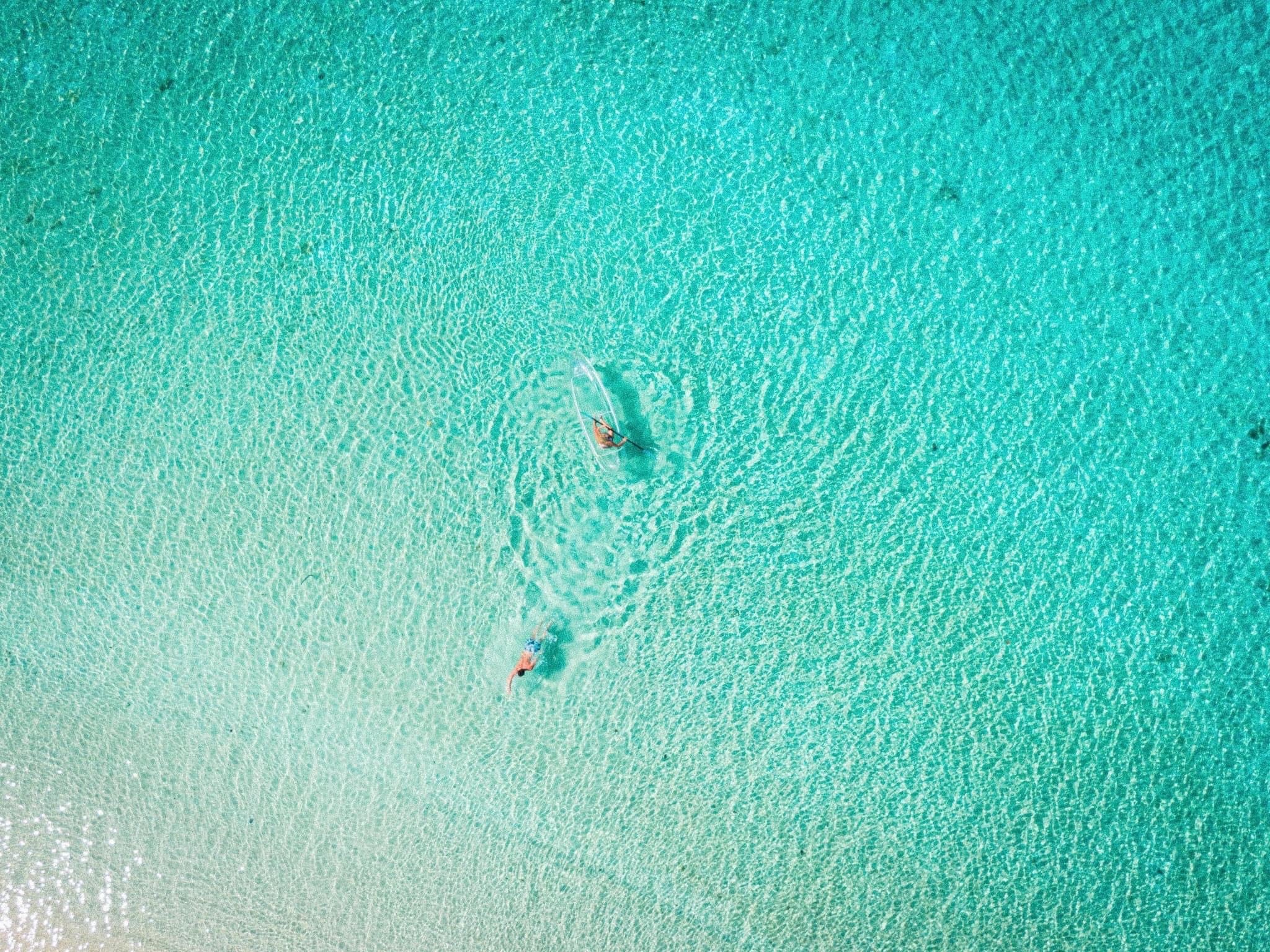 With over 50 stunning islands in the Calamian Group, island hopping is a popular activity among tourists. Each island offers its own unique attractions, from the crystal-clear Kayangan Lake to the enchanting Twin Lagoons.
Relaxing Hot Springs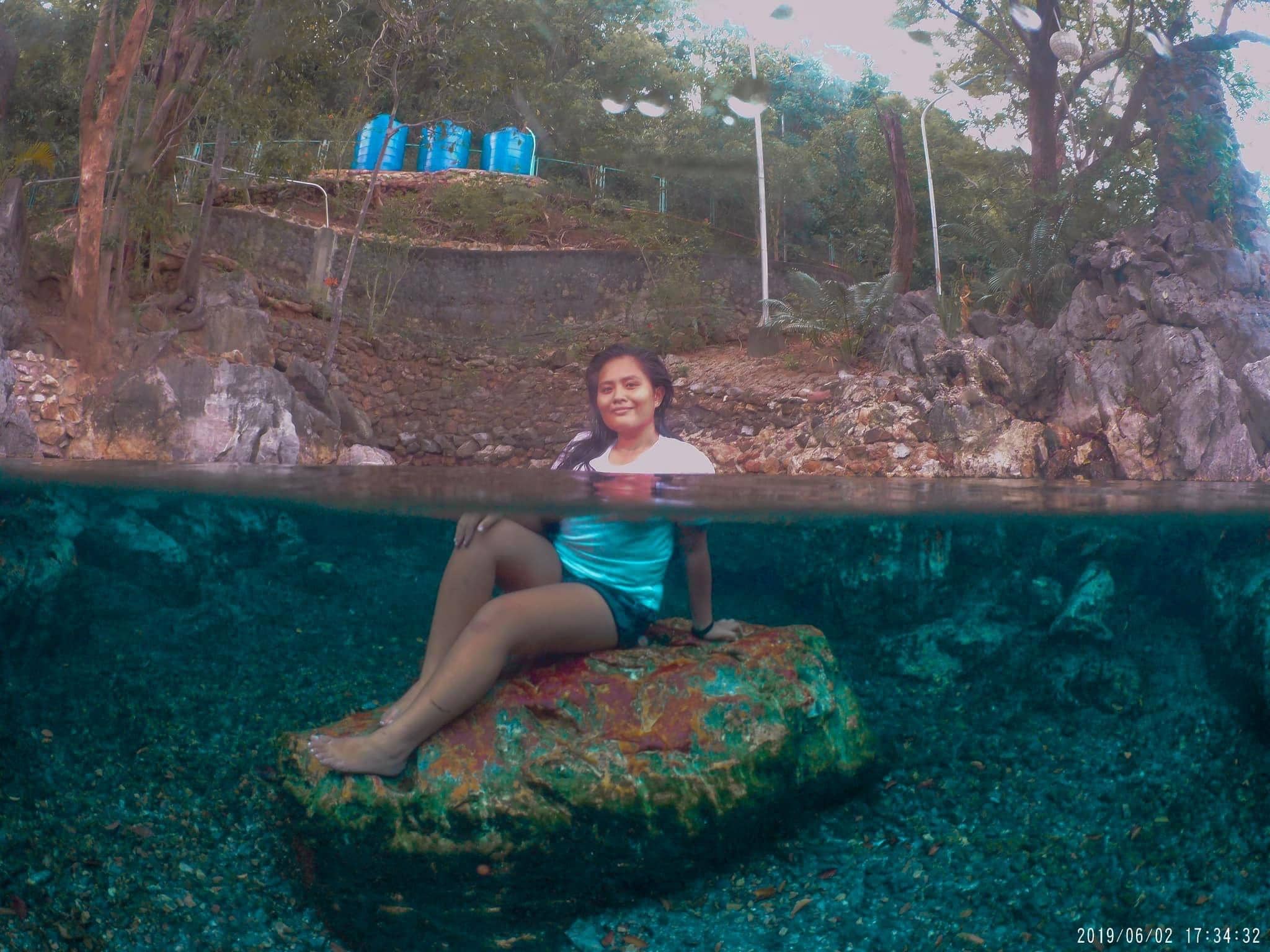 After a day of adventure, tourists can relax in the natural hot springs at Maquinit, which offer therapeutic benefits and stunning views of the surrounding area. It is an hour away from the mainland.
Wildlife Encounters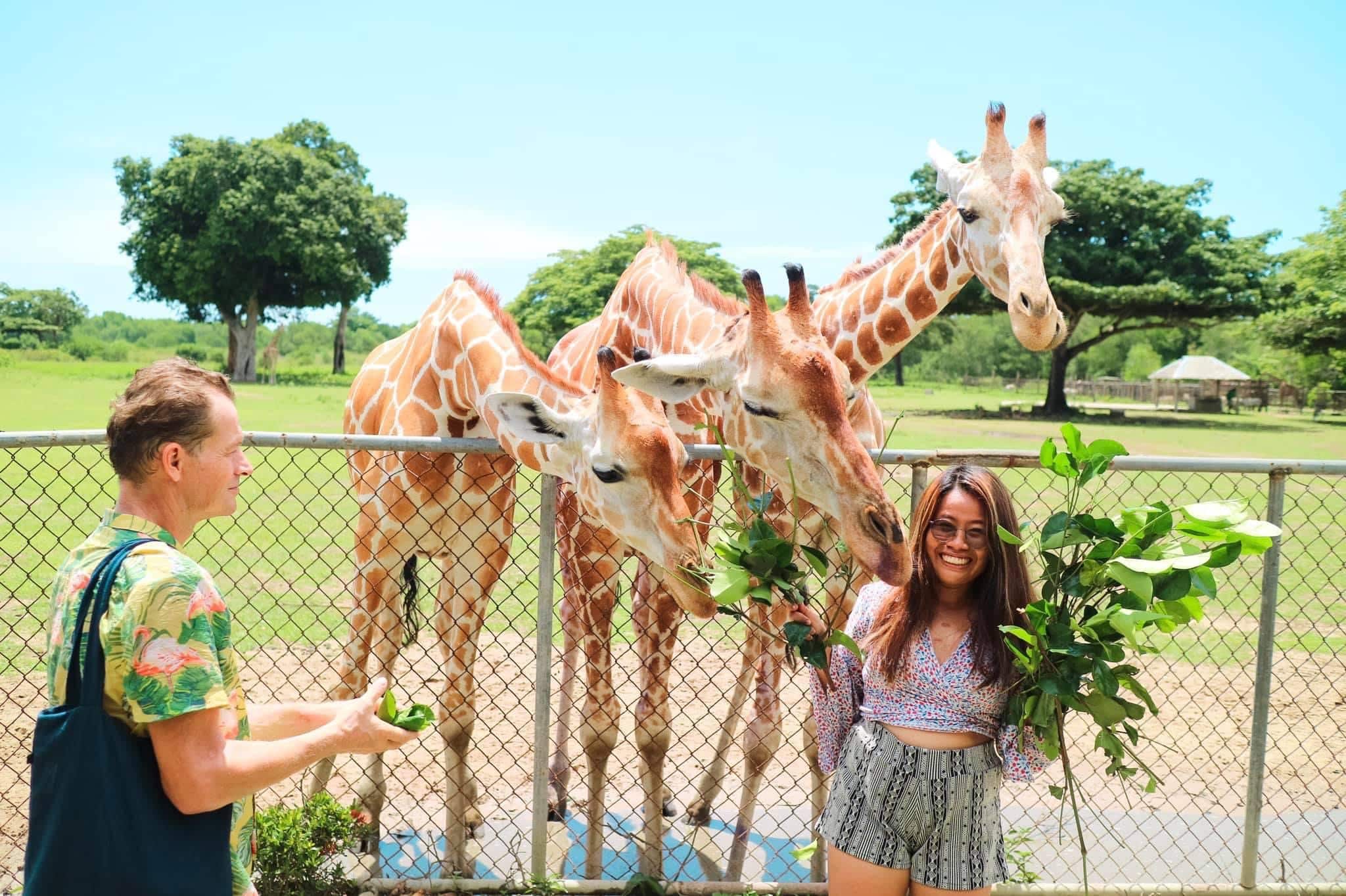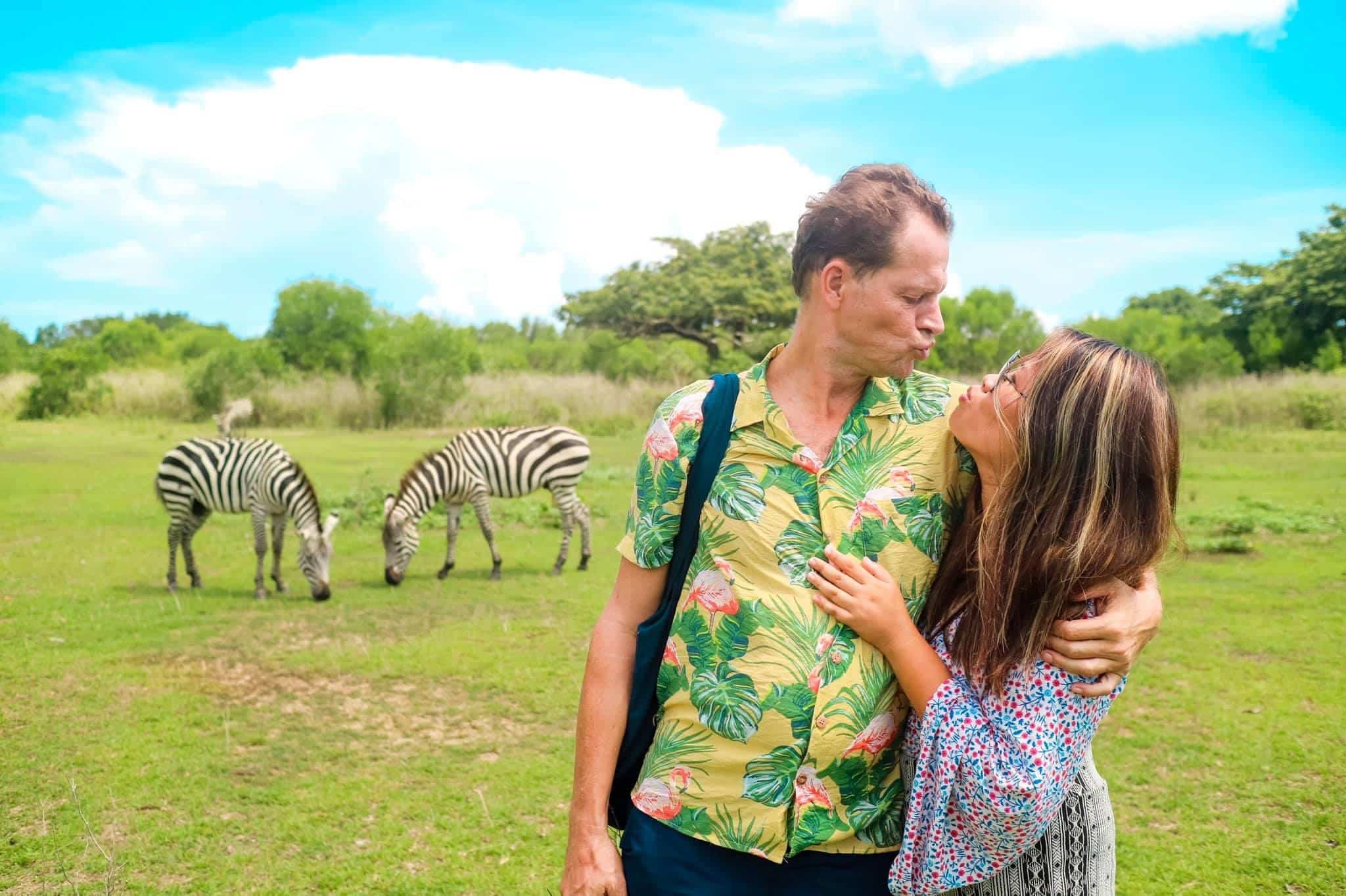 Tourists can get up close and personal with marine life at the Coron Island Wildlife Sanctuary or encounter the friendly giraffes and zebras at the Calauit Safari Park.
Sample 2-week Palawan Itinerary
The Philippines is an archipelago made up of more than 7,000 islands. While it's impossible to visit all the islands in one trip, a two-week vacation allows tourists to cover popular highlight like Palawan, giving them a satisfying travel experience.
14 Days Island Hopping Palawan Itinerary (If you are starting from Coron)
---
📍

Coron

Day 1
Arrival ✈️ (am)
Maquinit Hot Spring (pm)
Day 2
🏝 Go island hopping (Coron Super Ultimate Private Tour)
Day 3

 

🦒 Black Island and Calauit a wildlife Safari Tour
Day 4-6
📍 🏝Coron to El Nido Multiday Tour 3Days/2Nights
📍

El Nido

Day 7
🏝El Nido Combo Private Tour A & C
📍Balabac Island
Day 8-11
🏝Balabac Island Expedition 4Days/3nights
📍El Nido
Day 12
Chill at El Nido Hotel
Day 13
🌅 Zip lining/watch sunset at Las Cabañas beach
Day 14
Cliff climbing (Taraw Cliff) (am)
Flight back home ✈️ (pm)
Travel Tips
🏝 Book private boat tours in advance to be able to customize it and to avoid the crowds
🏝 Contact us to help you plan your itinerary to maximize your holiday trip
🏝 Never miss out booking the Multiday Tour Expeditions (visit more than 50 islands away from tourists and experience Filipino island life)
🏝Generally we recommend booking your tour so that it ends a few days before your flight departure, if the cancellation of your tour is due to weather.
🏝Bring medicines you need during your travel
🏝Taste the local food – Philippines has been blessed with an abundance of seafood and tropical fruits, especially mangoes, coconuts and watermelon.
🏝Know the basic language – like  "salamat" for thank you, "magkano?" for "how much?", "isa pa" for "one more".
🏝 Always Keep enough cash – remember that Philippines is composed of thousands of islands and if you are exploring small islands like Coron, El Nido and Balabac, cash is the king for the locals. There are ATMs in Coron and El Nido but due to millions of people visiting it, sometimes their ATMs run out of cash.
🏝Bring sunblock/sun cream – you may be surprised how hot the sun is in the Philippines, especially during the summer (January-May), so you better protect your skin from getting sunburned.
🏝 Bring a camera – if you don't have one, please contact us as we also have professional photographers who can take photos and videos of you during your coron tour.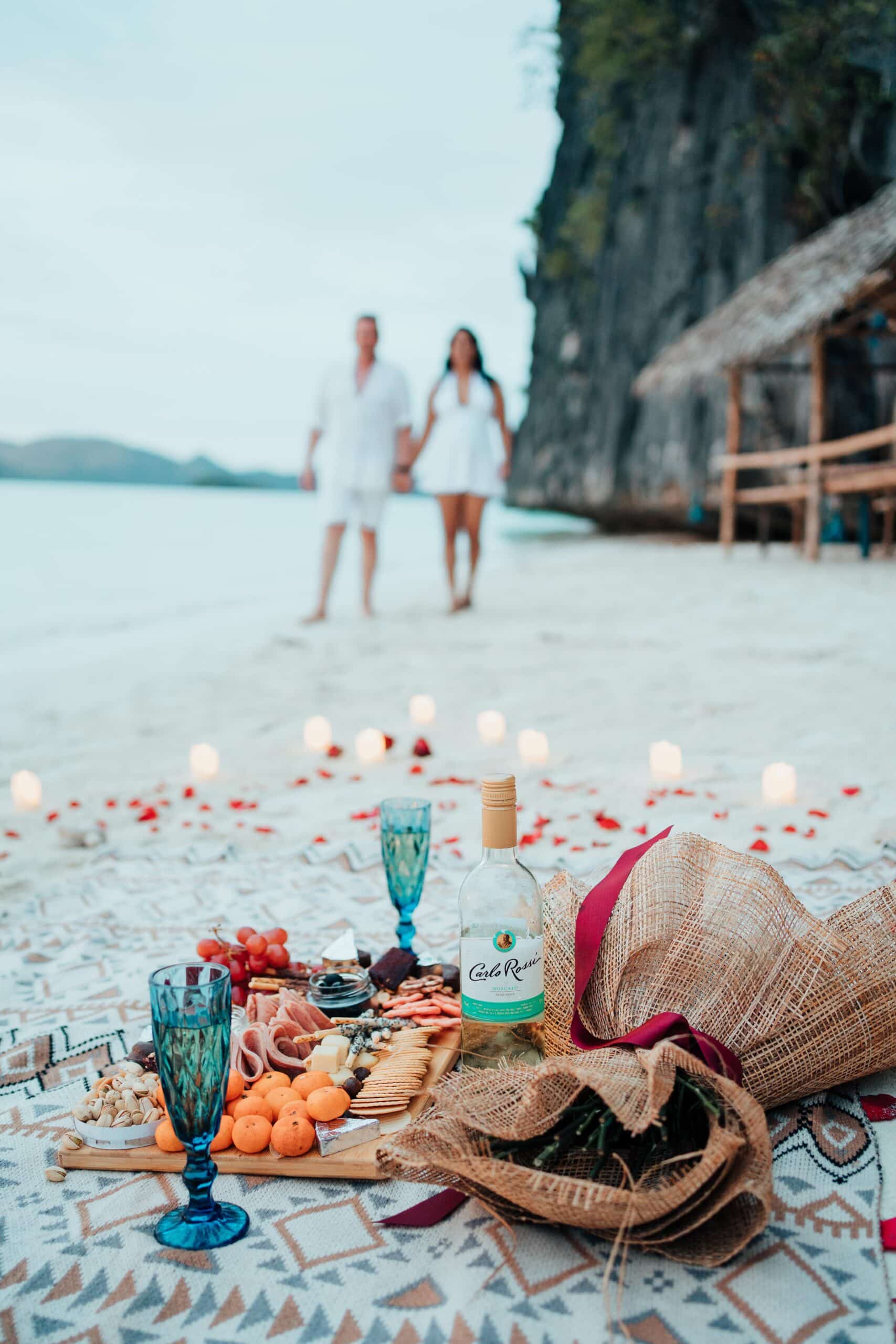 🏝 Plan ahead. If you wish to take advantage of the beauty of a sunset in Coron, Palawan, we can arrange a hassle-free Surprise Wedding Proposal/ romantic sunset snacks/early dinner for you in a secluded beach.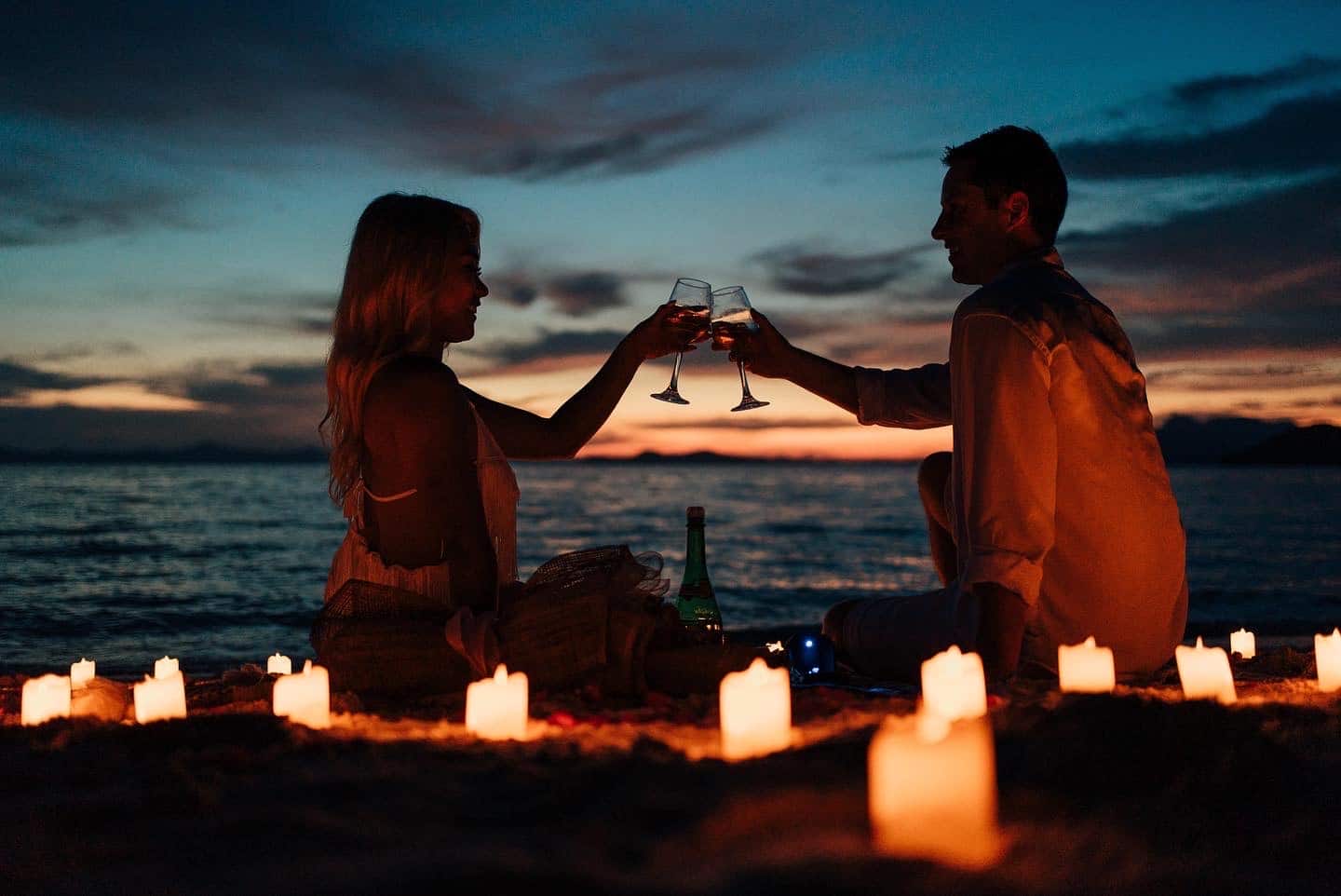 Book your dream holiday with us by clicking the photo below. We offer Private Coron Day Tours, Private El Nido Day Tours, Coron to El Nido or El Nido to Coron Multiday Boat Tour Expedition, wedding proposal package and the Balabac Island Boat Expedition Tour.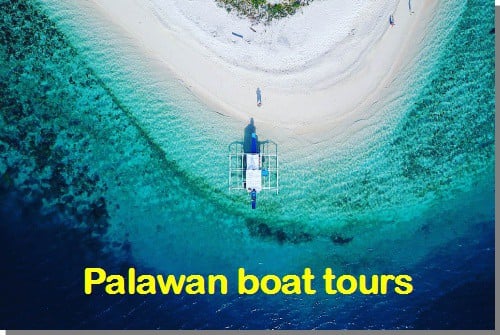 Experience the thrill of island hopping in the Philippines