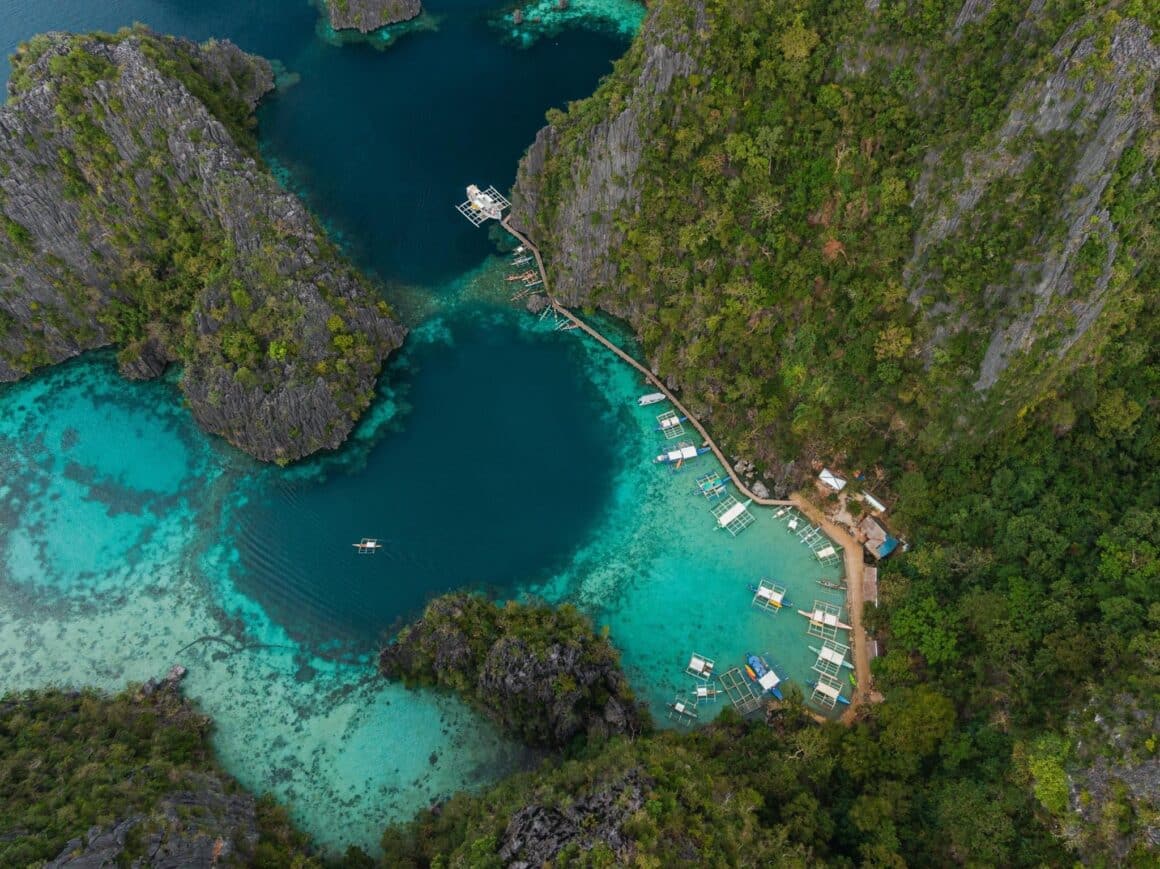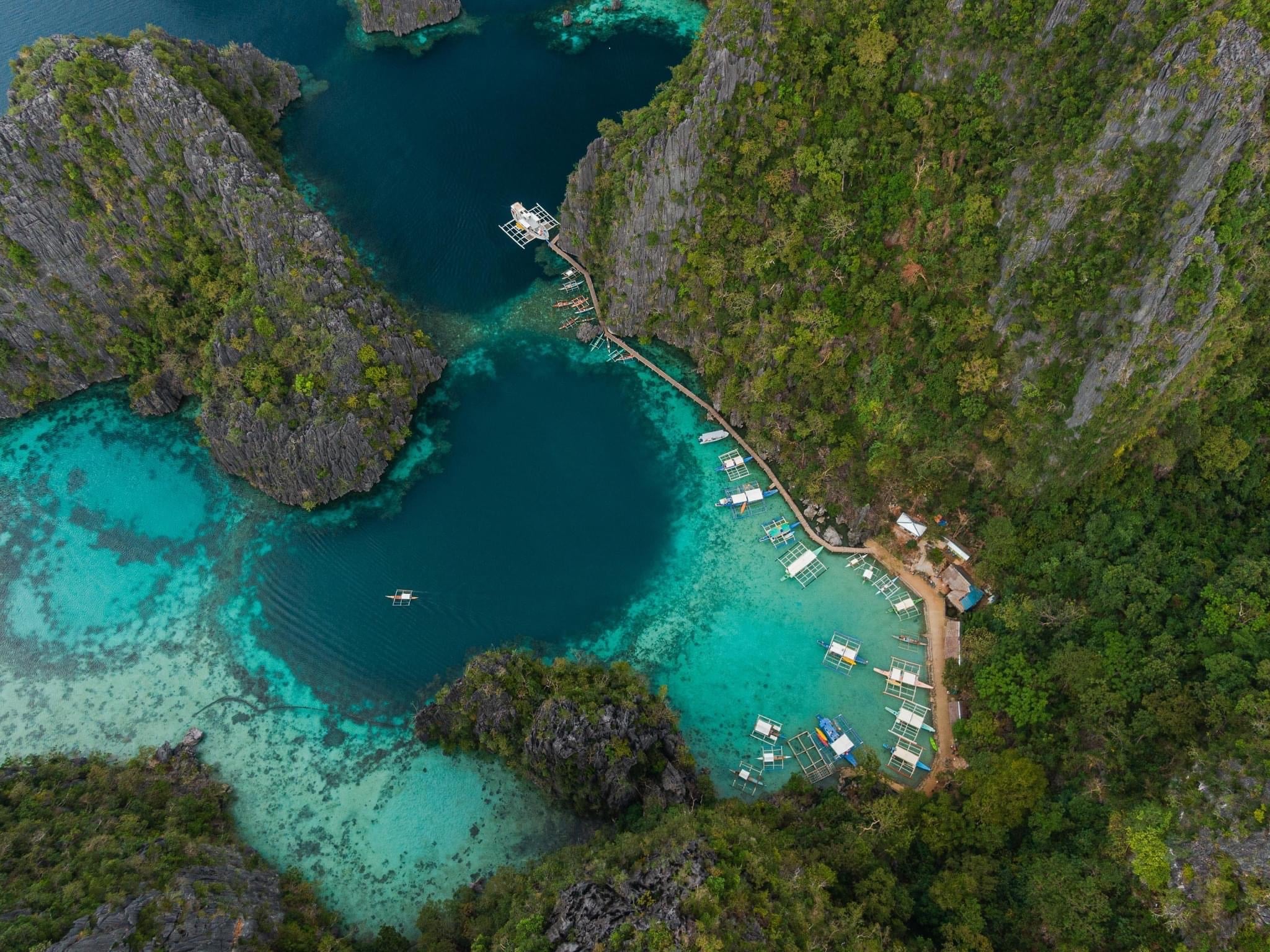 Discover the Tropical Paradise of Coron: Your Ultimate Vacation Destination

Are you dreaming of a perfect tropical getaway? Look no further than the breathtaking island of Coron in the Philippines. With its crystal-clear waters, pristine white-sand beaches and vibrant marine life, it's no wonder that Coron has become a must-visit vacation destination for travelers worldwide. This article will take you on a journey through the many reasons why Coron is a famous tourist spot, from its mesmerizing natural attractions to its captivating historical sites.
6 Reasons Why Coron must be on Top of your Places to Travel
1. Exquisite Natural Beauty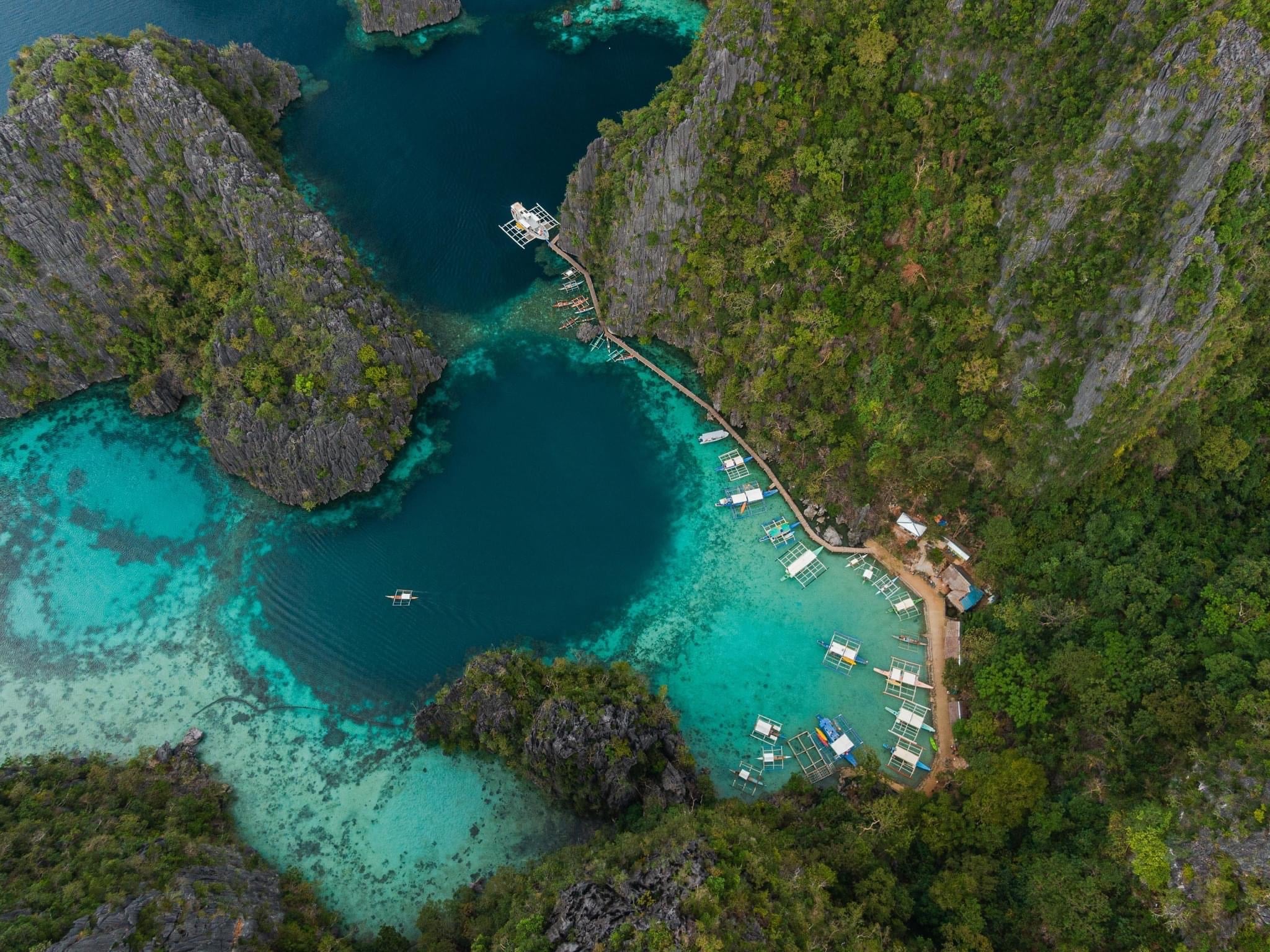 One of the main reasons Coron has gained fame as a vacation spot is its unparalleled natural beauty. The island boasts powdery white-sand beaches, turquoise waters, and lush green landscapes that create a picture-perfect paradise. Island hopping is a popular activity, allowing visitors to explore the breathtaking scenery of surrounding islets, hidden lagoons, and secret beaches.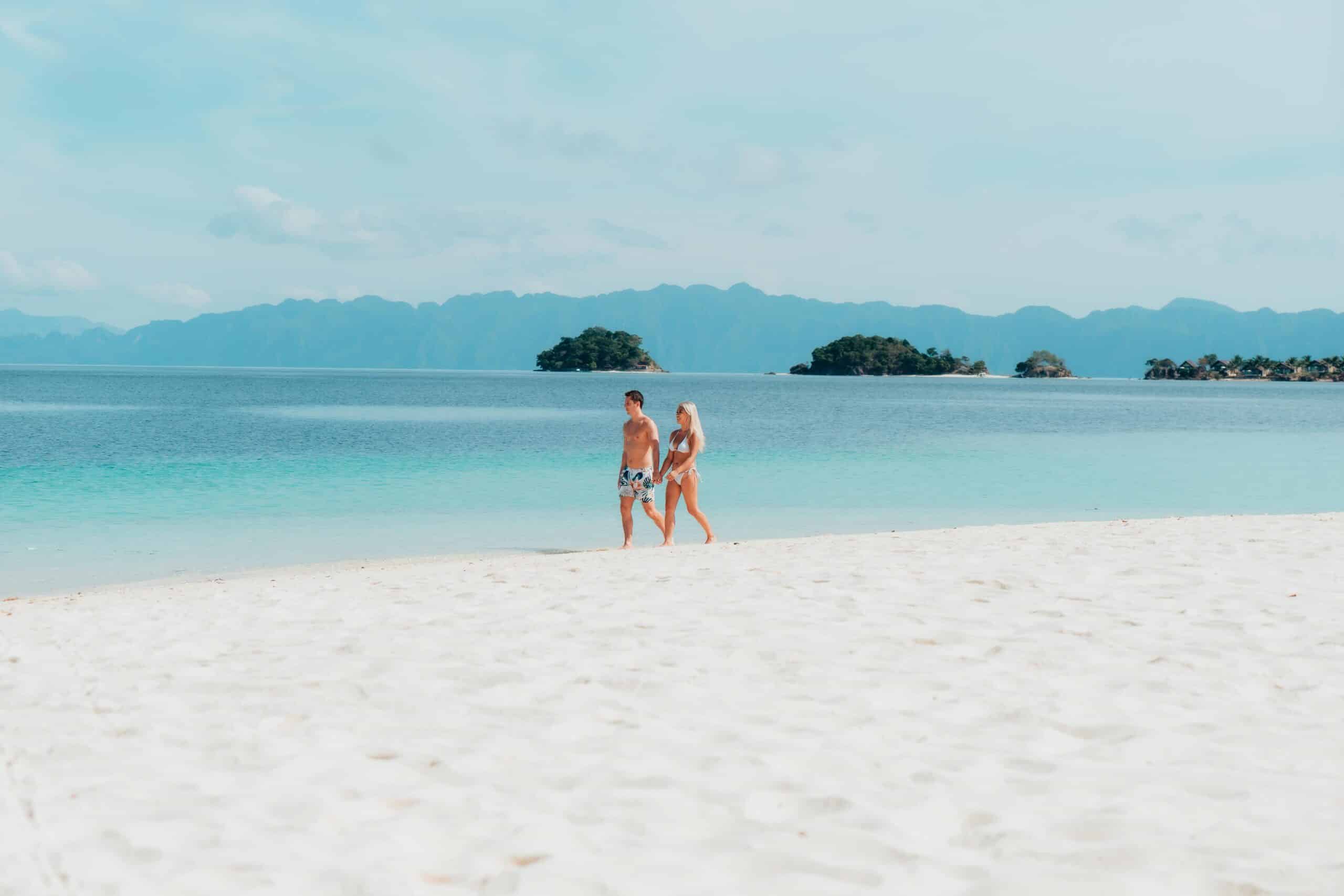 2. World-Class Diving and Snorkeling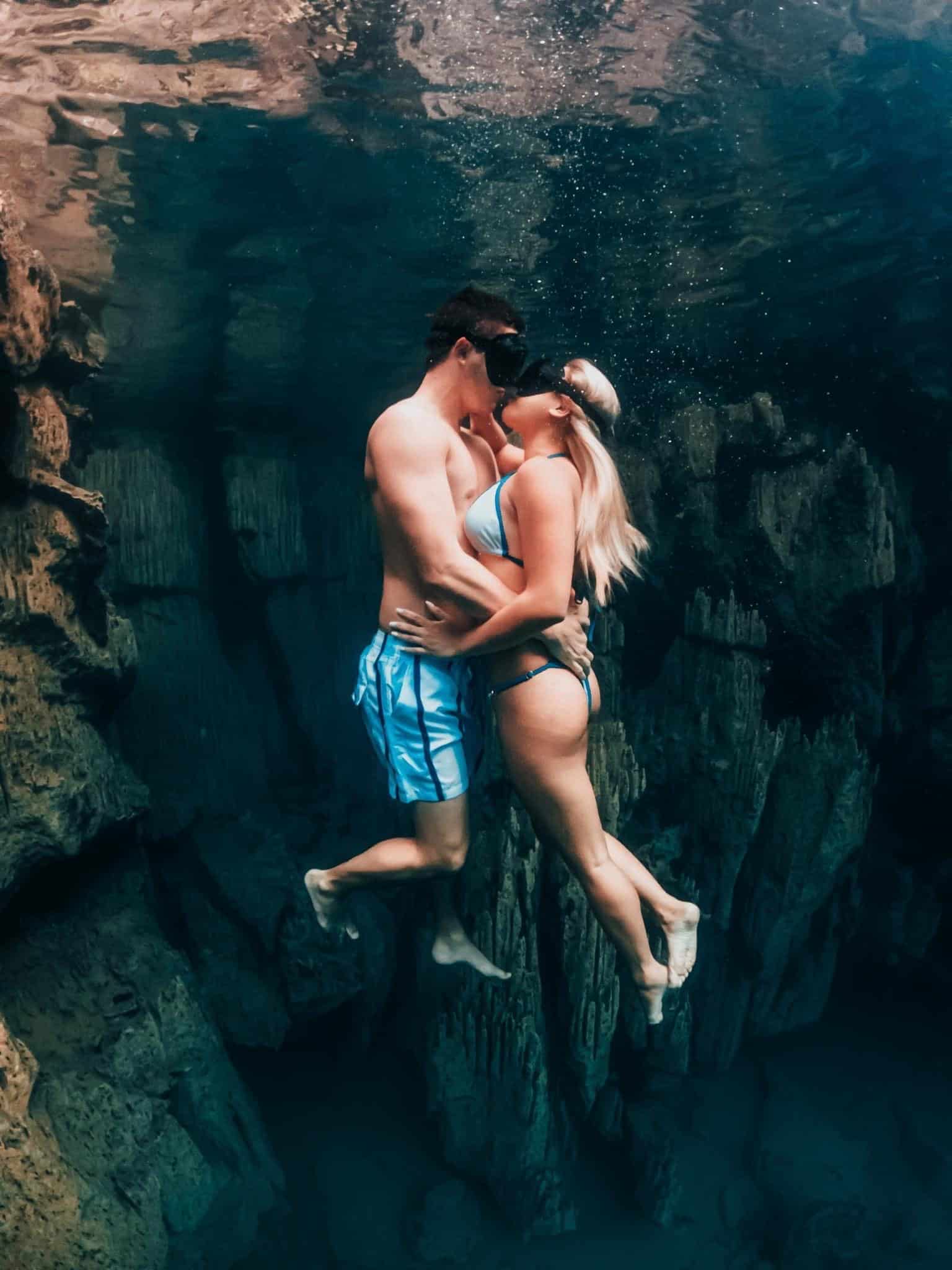 Coron is a diver's dream, with its thriving underwater ecosystem and a treasure trove of shipwrecks. The island is famous for its sunken Japanese shipwrecks from World War II, which have transformed into fascinating artificial reefs teeming with marine life. Snorkeling enthusiasts will also find plenty to explore, with vibrant coral gardens and an abundance of colorful fish.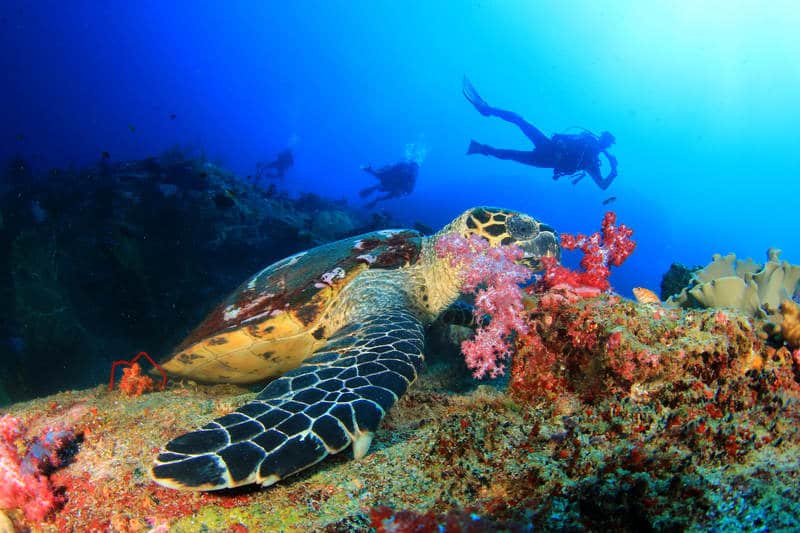 3. Soothing Hot Springs and Freshwater Lakes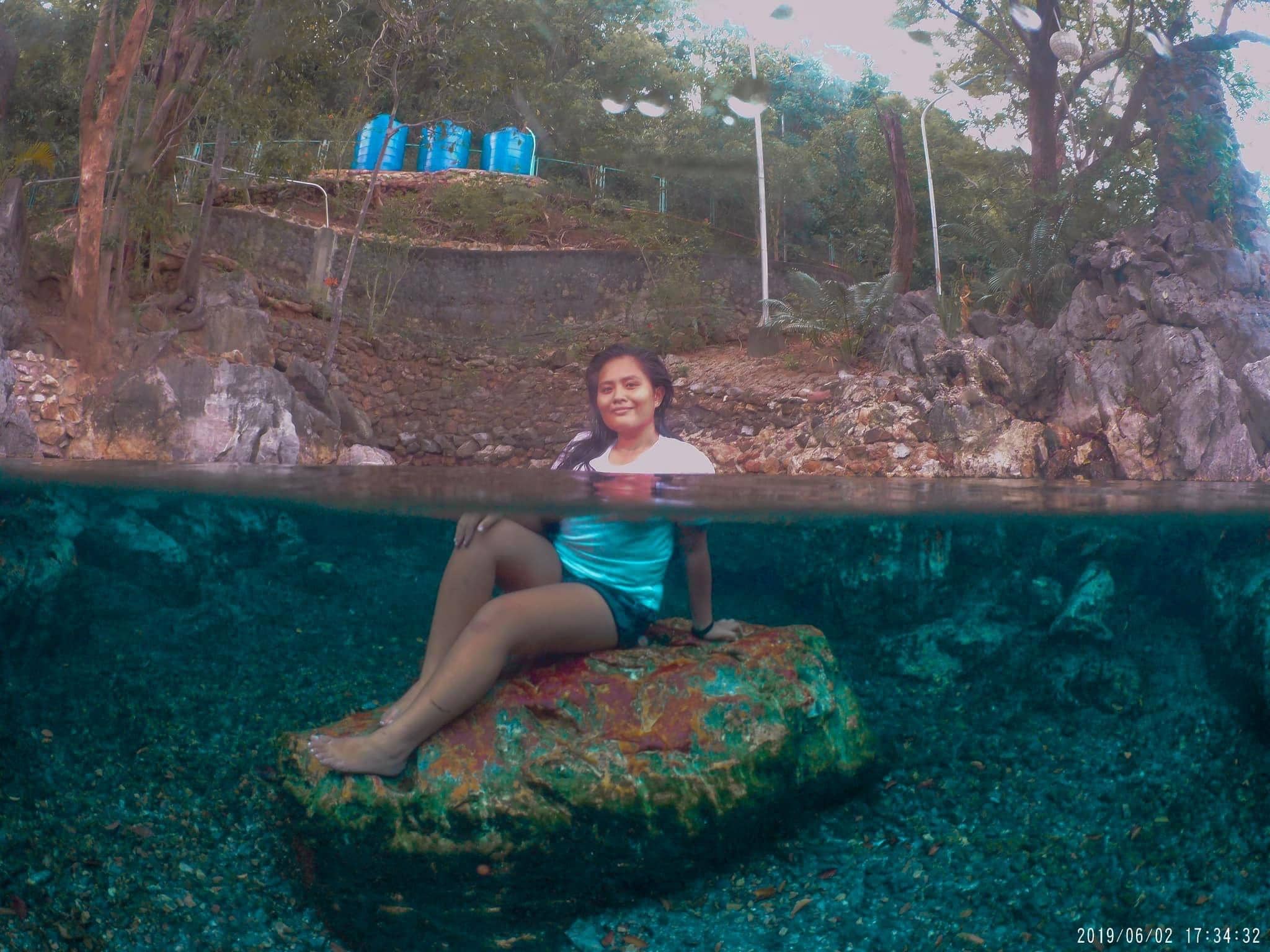 Relax and rejuvenate in the island's natural hot springs, which provide a soothing retreat from the hustle and bustle of daily life. For a unique experience, take a dip in one of Coron's famous freshwater lakes, such as the enchanting Kayangan Lake or the serene Barracuda Lake. These pristine lakes boast crystal-clear waters and are surrounded by breathtaking limestone cliffs.
4. Rich Cultural Heritage
Coron is not just about natural beauty – it's also a place with a rich cultural heritage. The island is home to the indigenous Tagbanua people, who have lived in the area for centuries. Visitors can learn about their traditional way of life, customs, and beliefs by visiting local villages and taking part in cultural activities.
5. Sustainable Tourism Practices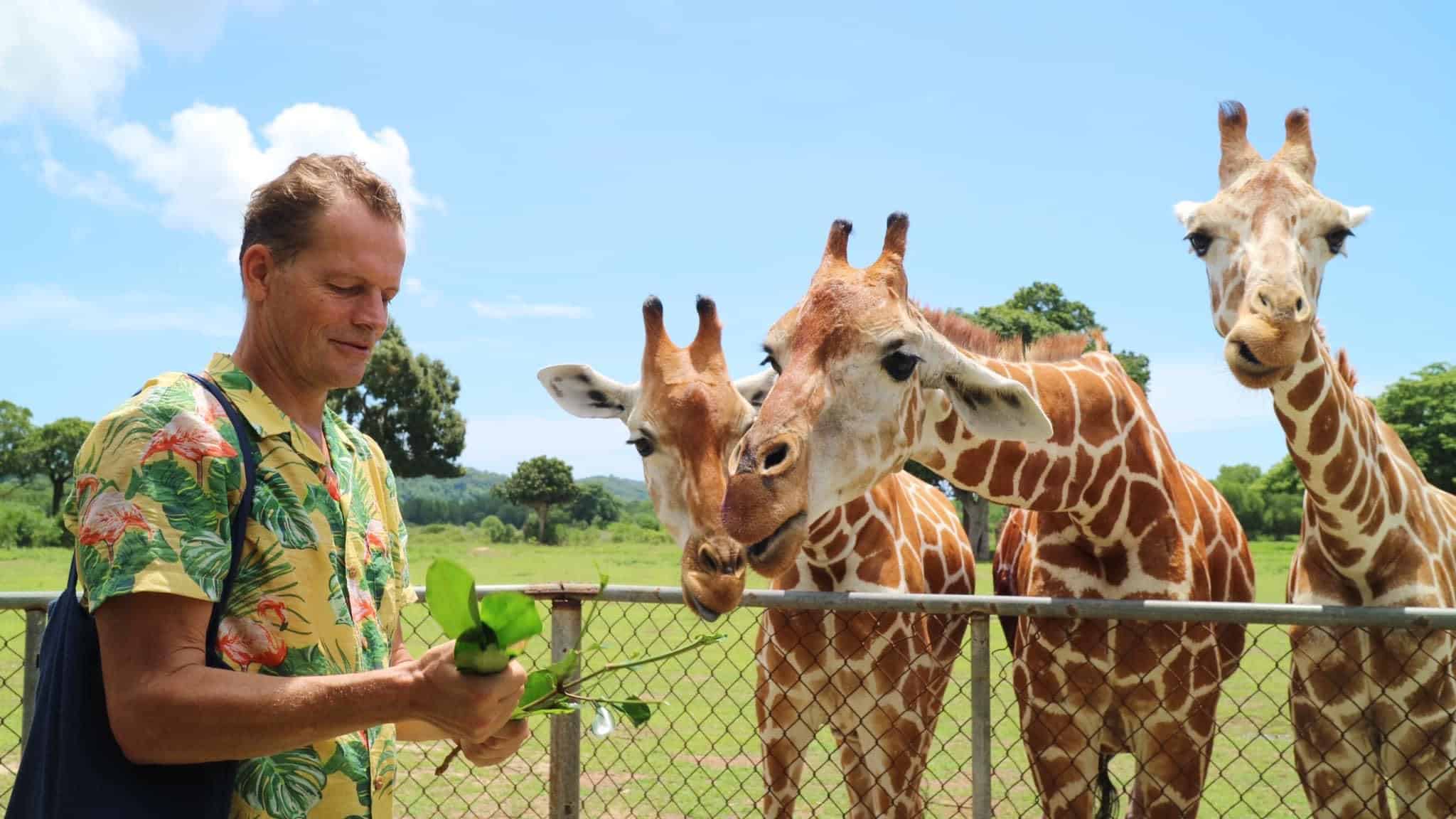 Coron is committed to preserving its natural wonders for future generations through sustainable tourism practices. The local government and businesses work together to implement eco-friendly initiatives, such as limiting the number of tourists in popular sites, regulating waste disposal, and promoting responsible snorkeling and diving practices.
6. Wide Range of Accommodations and Dining Options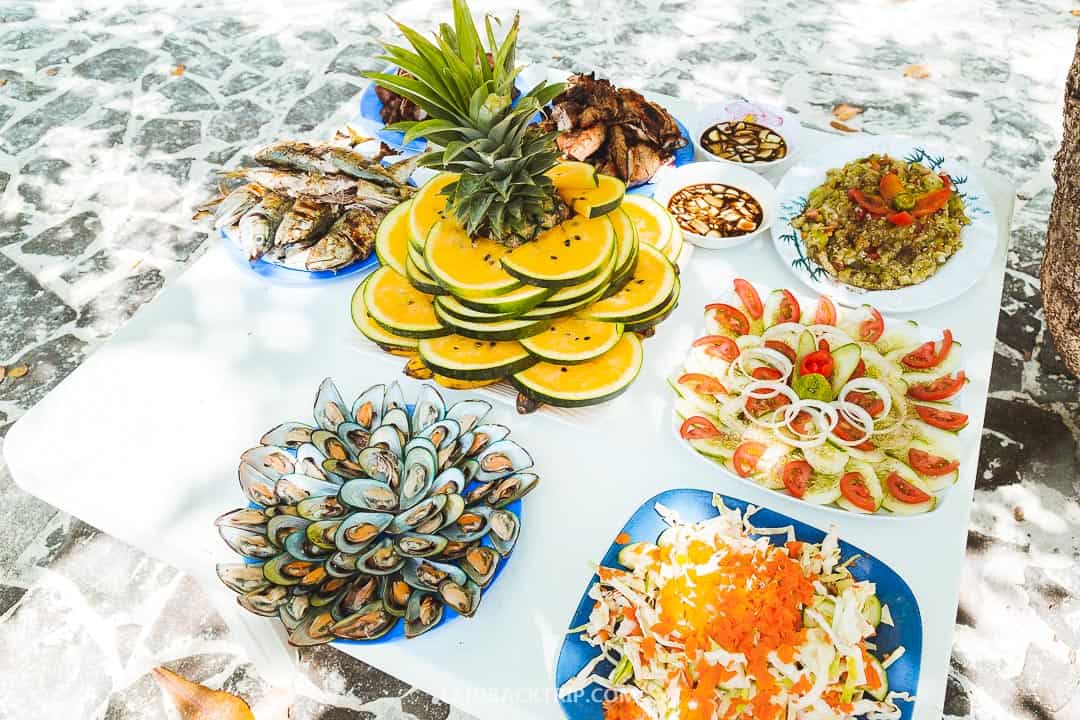 Whether you're looking for a luxurious resort or a budget-friendly guesthouse, Coron offers a wide range of accommodations to suit every traveler's needs. The island is also home to an array of dining options, serving delicious local and international cuisine.
Places to Visit in Coron while Island Hopping
Kayangan Lake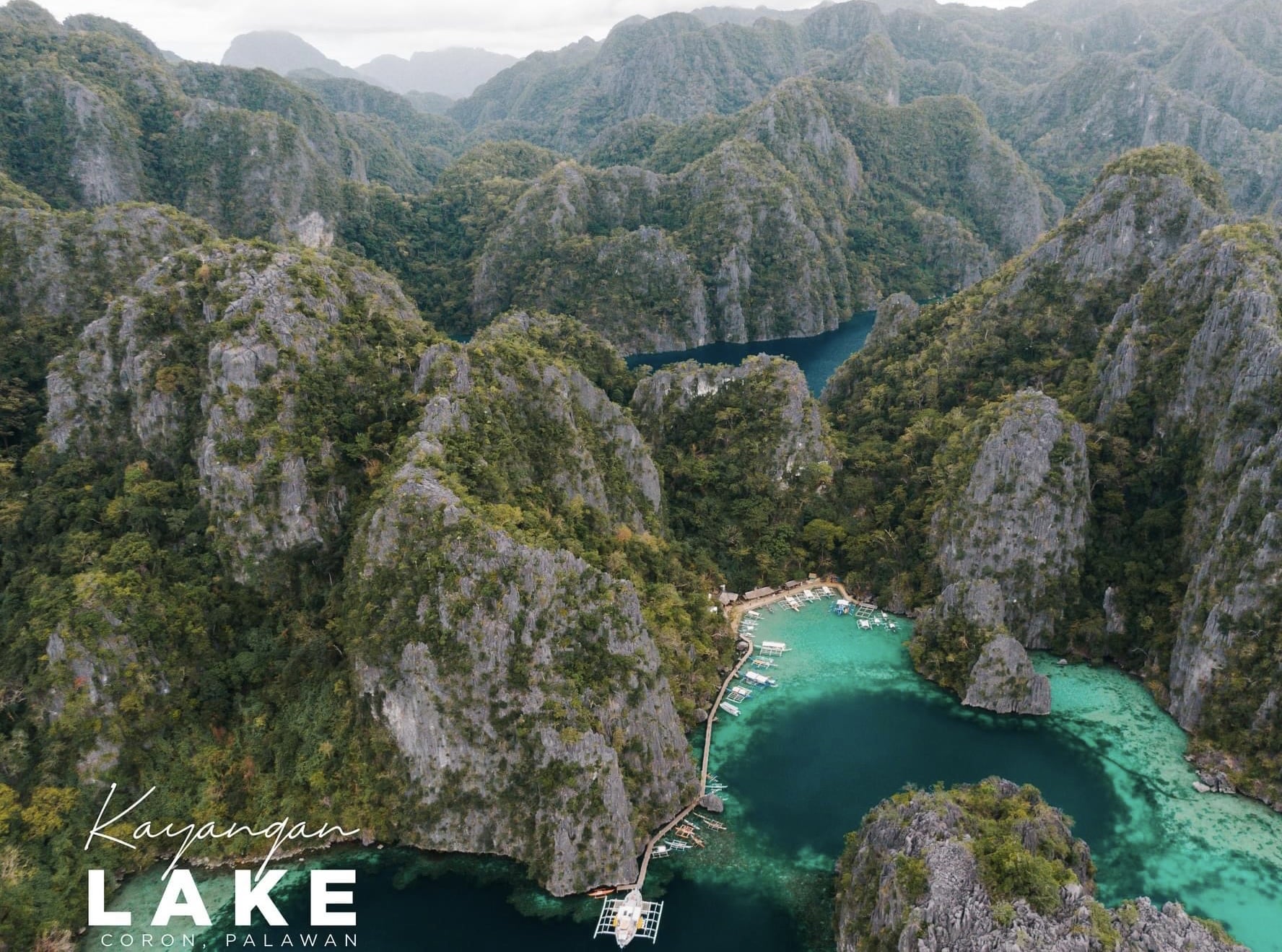 Often called the cleanest lake in Asia, Kayangan Lake is surrounded by limestone cliffs and offers crystal-clear waters perfect for swimming and snorkeling.
Twin Lagoons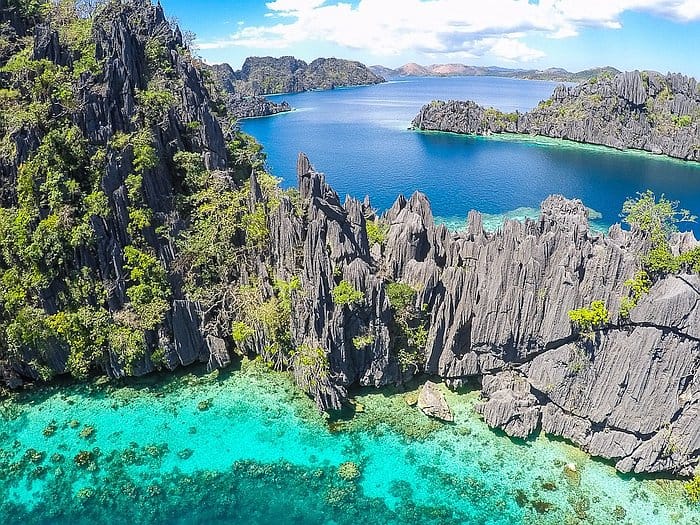 Separated by a limestone wall, the Twin Lagoons are known for their mesmerizing blue-green waters. One lagoon is accessible by swimming or kayaking under a natural rock archway during low tide.
Siete Pecados
A marine sanctuary and a popular snorkeling spot, Siete Pecados is home to vibrant coral reefs and diverse marine life.
CYC (Coron Youth Club) Beach
This public beach features white sands, clear waters, and excellent snorkeling opportunities, attracting tourists and locals alike.
Barracuda Lake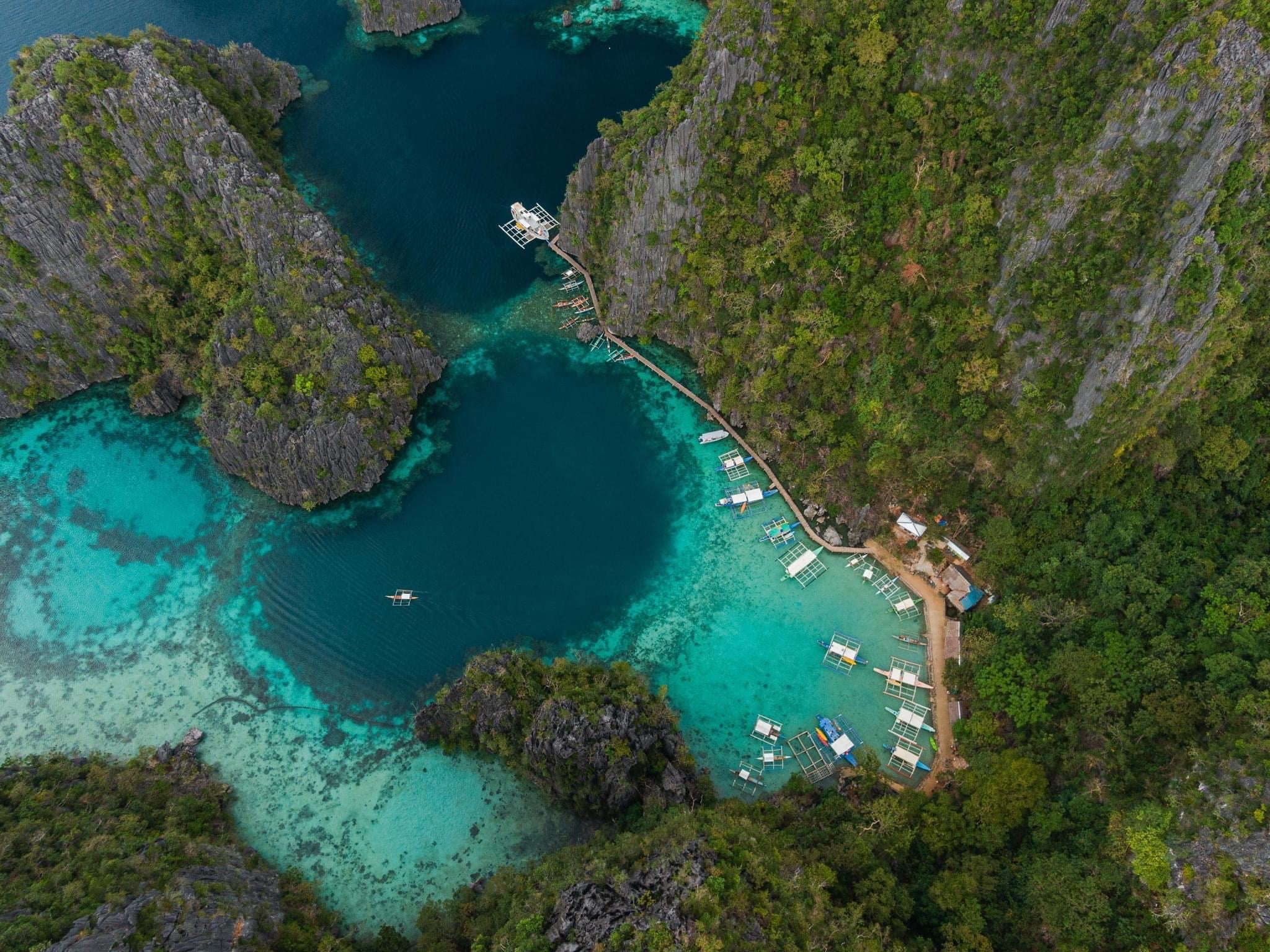 Named for the large barracudas occasionally spotted here, Barracuda Lake is a unique dive site with a mix of fresh and saltwater, as well as drastic underwater temperature changes.
Skeleton Wreck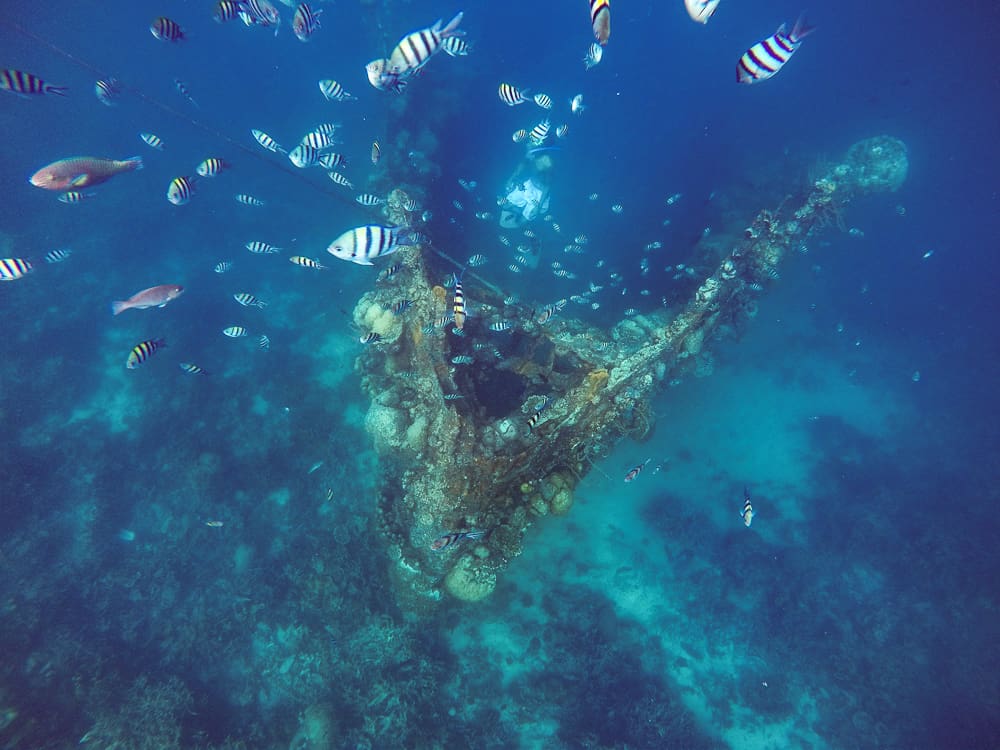 This Japanese shipwreck from World War II is shallow enough for snorkelers to explore and observe the marine life that has made the wreck its home.
Banol Beach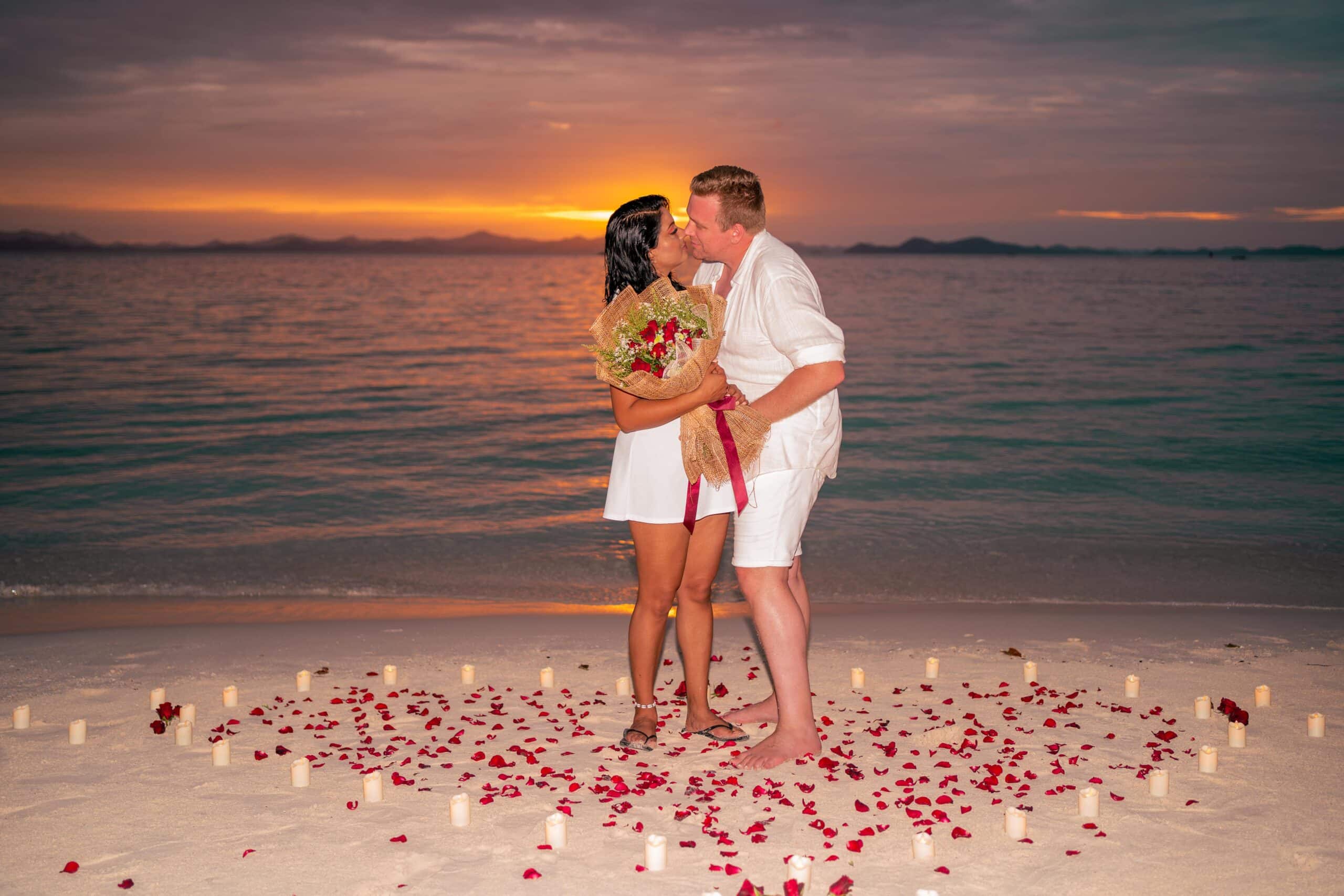 Banol Beach is a small, picturesque beach located on Coron Island in Palawan, Philippines. Known for its powdery white sand, crystal-clear turquoise waters, and striking limestone cliffs, Banol Beach is a popular destination for island hopping tours in the Coron area. It is also perfect for sunset watching and surprise beach wedding proposals.
Malcapuya Island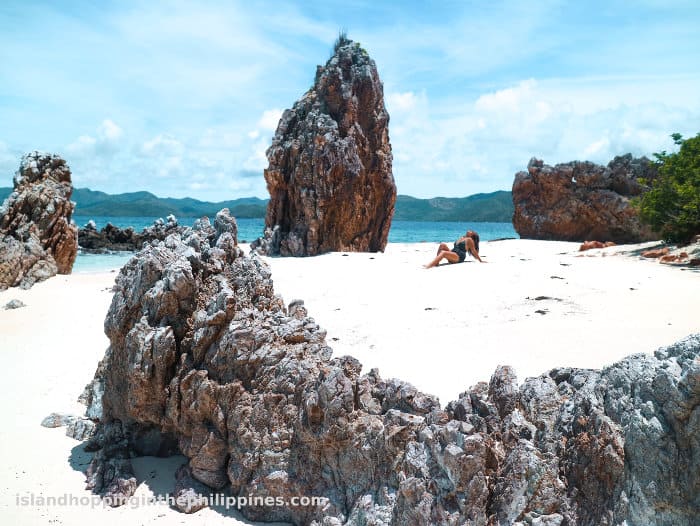 Known for its powdery white sand and clear waters, Malcapuya Island is ideal for swimming, sunbathing, and relaxing.
Banana Island
A perfect spot for a beachside picnic, Banana Island features coconut trees, clear waters, and excellent snorkeling opportunities. It is a popular destination for island hopping in the Coron area due to its stunning natural beauty and array of activities. Named for its banana-like shape, Banana Island offers pristine white sandy beaches, crystal-clear turquoise waters, and lush green surroundings.
Bulog Dos Island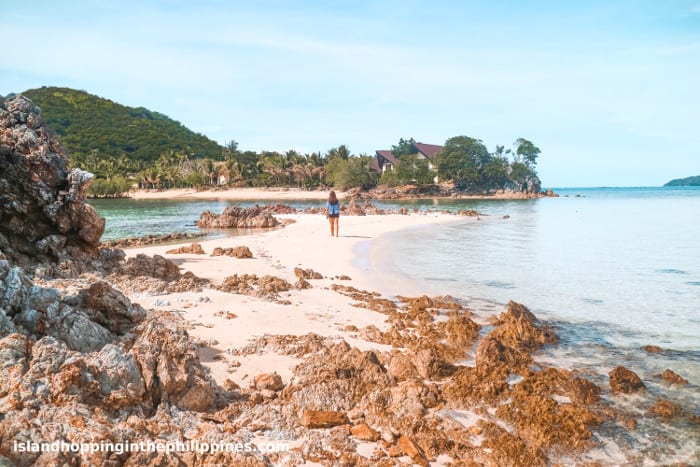 Connected to Malaroyroy Peninsula via a sandbar, Bulog Dos Island is a small, picturesque island ideal for swimming, snorkeling, and taking in the views.
Pass Island
With its white sand beach, turquoise waters, and lush surroundings, Pass Island is a great spot for relaxation and water activities like snorkeling and swimming.
Ditaytayan Island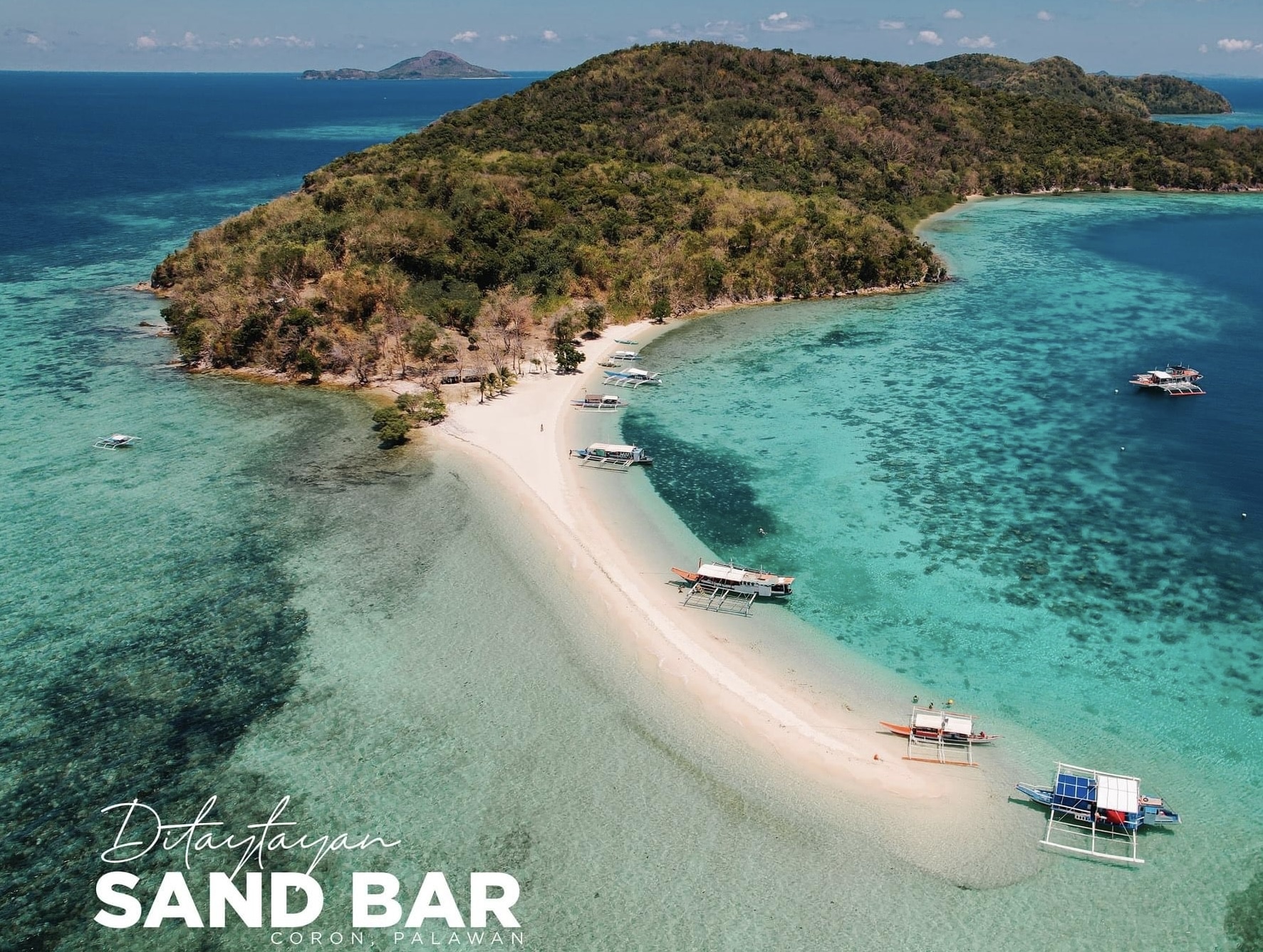 Ditaytayan Island, located in the Calamian Islands group in Palawan, Philippines, is a hidden gem with unique features that set it apart from other island destinations in the Coron area. Here are some of the distinctive characteristics of Ditaytayan Island:
Sandbar: One of the most unique features of Ditaytayan Island is its stunning, curving white sandbar, which changes shape with the tides. The sandbar offers breathtaking views, making it an ideal spot for photography and beach strolls.
Seclusion: Ditaytayan Island is less frequented by tourists compared to other popular spots in Coron, allowing visitors to enjoy the pristine natural beauty in a more tranquil and serene setting.
Bird Watching: Ditaytayan Island is home to various bird species, making it a great spot for bird watching and wildlife photography.
These unique features make Ditaytayan Island an ideal destination for tourists seeking an off-the-beaten-path experience that offers both relaxation and adventure.
Green Lagoon
The Green Lagoon, also known as the Green Lagoon Cove, is a hidden gem located in Coron, Palawan. It is an enchanting spot that offers a serene and beautiful escape from the more crowded tourist attractions in the area. The Green Lagoon gets its name from the vibrant green hue of the water, which is a result of the surrounding limestone cliffs and lush vegetation reflecting on the water's surface.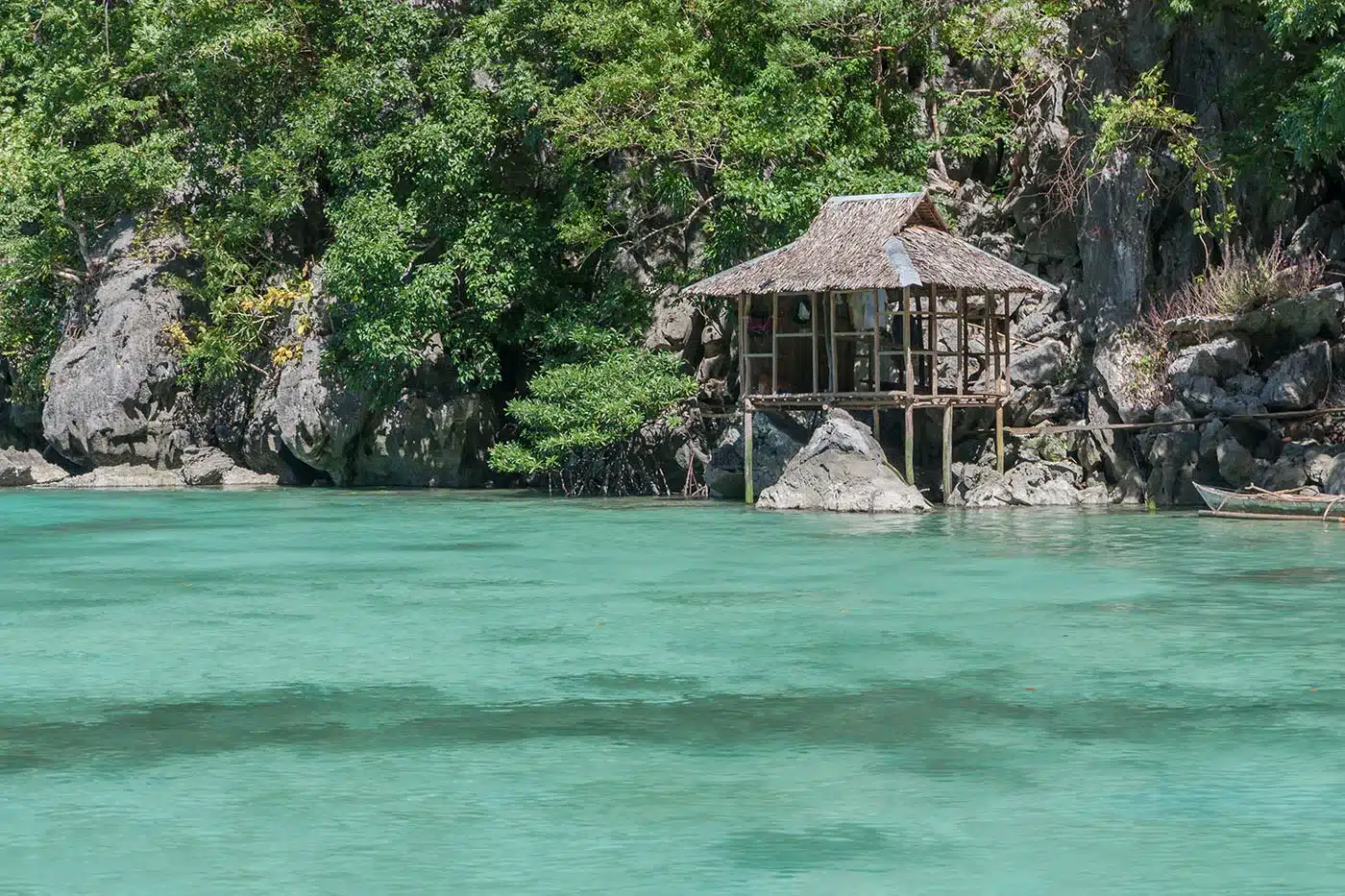 The Green Lagoon is often part of an island-hopping tour, but it can be less crowded than other attractions like the Twin Lagoons or Kayangan Lake. It is an excellent spot for swimming, snorkeling, and relaxing in a tranquil and picturesque environment. The clear emerald waters are shallow and calm, making it an ideal location for visitors of all ages and swimming abilities.
Smith Beach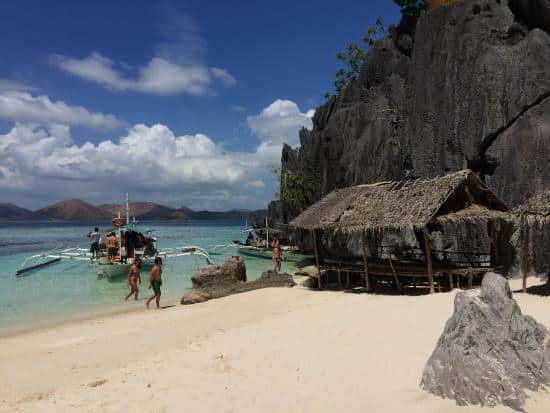 Smith Beach, also known as Smith Point Beach or Malaroyroy Beach, is a small, pristine beach located on Coron Island in Palawan, Philippines. This idyllic beach offers powdery white sand, crystal-clear turquoise waters, and a peaceful atmosphere, making it a perfect spot for relaxation and sunbathing. The secluded nature of Smith Beach allows visitors to enjoy its natural beauty without the crowds often found at more popular destinations in the area.
Atwayan Beach
Atwayan Beach is a small, white-sand beach with crystal-clear waters, located on a cove on Coron Island. It is a popular stop during island-hopping tours due to its picturesque setting and peaceful atmosphere. The beach is surrounded by lush greenery and limestone cliffs, making it a perfect spot for relaxation, swimming, and sunbathing.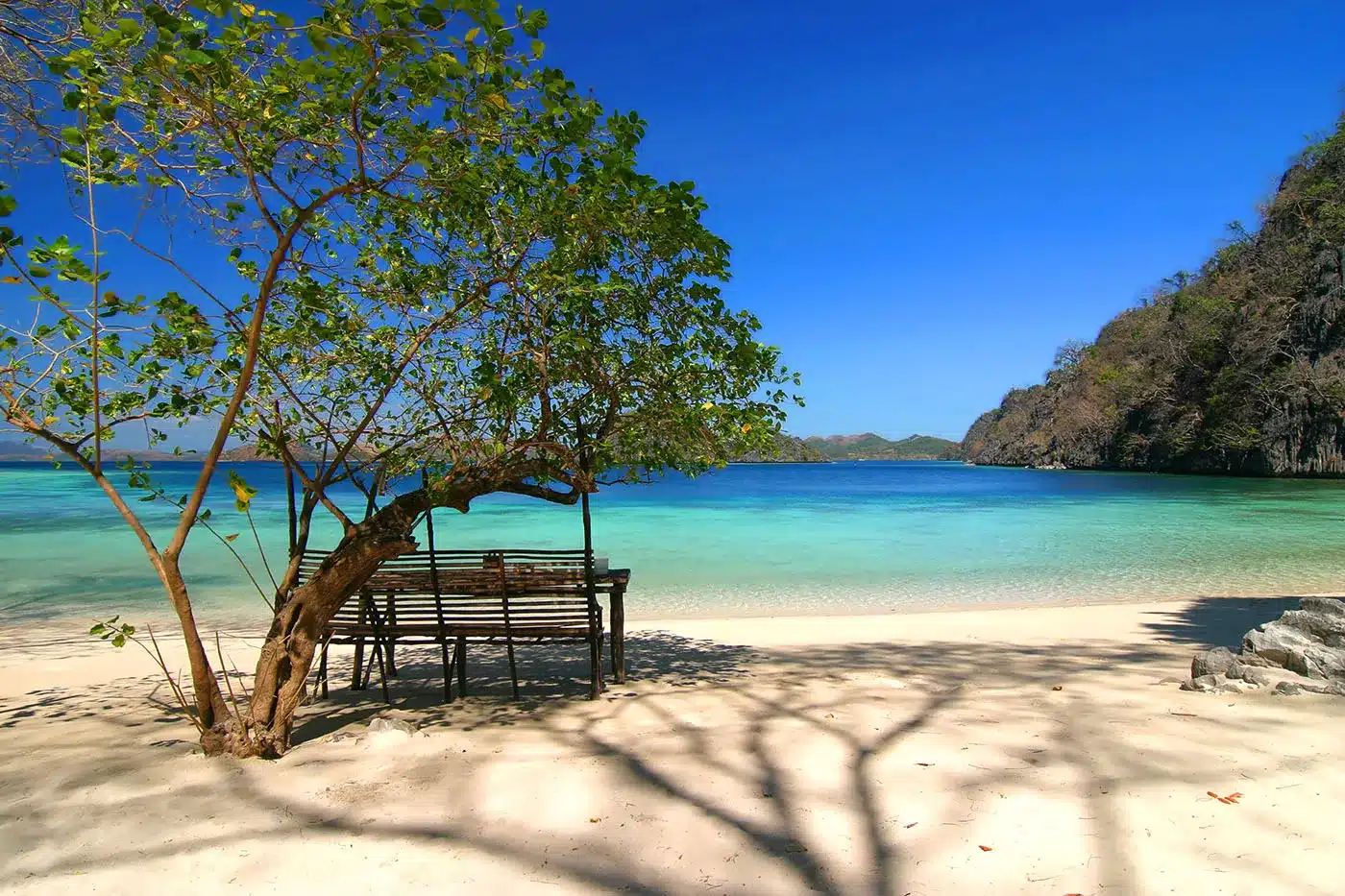 We offer the following tours:
With its unrivaled beauty, fascinating history, and commitment to sustainable tourism, Coron is truly a tropical paradise that's captured the hearts of travelers from all corners of the globe. So why wait? Pack your bags, and get ready to experience the vacation of a lifetime in this idyllic Philippine island. Click the photo below to get a quote!
Experience the thrill of island hopping in the Philippines.
Keywords: Coron, vacation, tourist spot, Philippines, beaches, island hopping, snorkeling, diving, shipwrecks, natural attractions, paradise
Hashtags: #palawan #philippines #elnido #travel #nature #coron #itsmorefuninthephilippines #travelphotography #travelgram #boracay #beach #manila #siargao #cebu #bohol #elnidopalawan #wanderlust #palawanphilippines #davao #travelph #islandlife #batangas #travelphilippines #island #puertoprincesa #photography #palawanisland #paradise #asia #ph