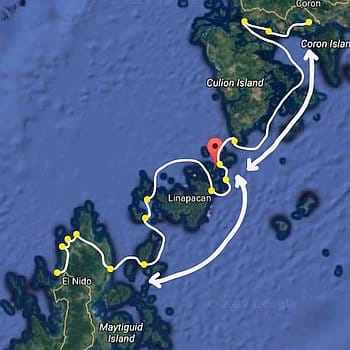 Single One Day Boat Trips Tours Between Sibaltan (El Nido) or Coron and Linapacan
Unfortunately our small boat contact is not available at the moment and our larger boats are generally too expensive for a one day trip to Linapacan. The distance from El Nido to Coron is seven hours, in which case there would be no time to stop at any of the jewels along the way. The best we can offer is a two day trip between El Nido (Sibaltan) and Coron. That would give you enough time to see some excellent sites, including some of the best around Coron. Fill in this form for an instant quote on a private custom boat tour. Each additional day costs 5,000p.
If you want to stay in Linapacan for a while, you can check out the public ferries between these locations, but they do not run every day and it is more difficult getting to or from Coron. The rest of this page will apply again once we find another small boat to work with.
Large or small boat?
The most comfortable option would be our larger boats, which can accommodate up to 20 people in good weather, 15 in harsher/bigger waves. It has bench space for 8 people and plenty of other space for comfortable sitting, or lying down, with tons of space for baggage. It also has a sun and rain shade, but if it looks like it might rain, or if it will be wavy and windy, for a more comfortable trip you are advised to bring an umbrella or some kind of rain gear (in very very wavy weather—usually around February—even snorkels to cover your eyes).
This costs 10,000p for a single day trip, plus 1,000p for each additional person above 1.
Budget travelers can take our smaller boat with a maximum capacity of 3 for
5k for one person
6k for two people
7.5k for three people
There would be tight sitting room for three people and the boatman, with gear you will find it difficult to stretch your legs, but there is a small awning cover against the sun and rain.
Island hopping or not?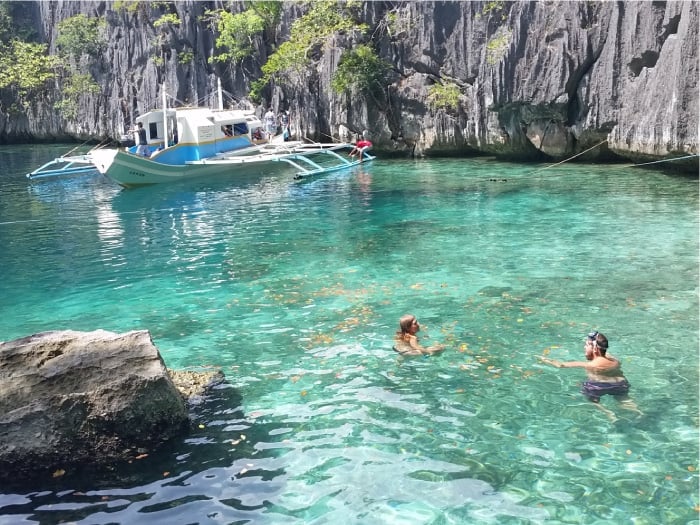 The journey by the faster big boat can take roughly 3.5 hours, while 4.5 hours for the small boat. You can alleviate this journey with a bit of island hopping for frequent trips along the way, but that would require the boatman to come the night before so that you could leave first thing in the morning. This would cost an additional 1,000p for the smaller boat or 2,000p for the larger boat. You can meet the boatman the night before, he can show you some sites around town, and it would be nice if you would buy him a beer or two. They will be sleeping on the boat. This way you can stretch out the journey to seven hours or more.
If coming from or going to Coron, you can include in that the three most popular sites: Twin Lagoons, Kayangan Lake and Malcapuya Island, which would save you money from having to hire an additional local tour for those. You can check out the boat stops page for ideas where you could take breaks along the way.
Special prices from Sibaltan (El Nido)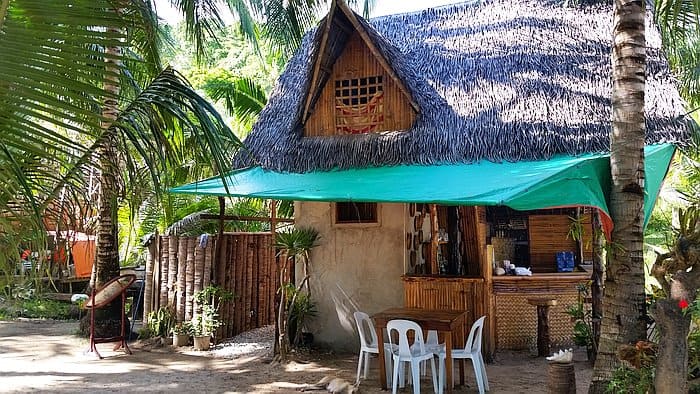 Sibaltan is a nice archeological village well worth visiting and located about one hour by van east of El Nido. Our boats do not go directly to El Nido because it is significantly farther, can be dangerous around the north peninsula, and all of the beautiful spots to visit are on the east side of the peninsula.
We happen to also have a couple of boats in Sibaltan (most of our boats are docked in Linapacan), so if you want a quick day trip to Linapacan, tour the area, and make it back the same day, that is possible.
* Note that prices may increase in October.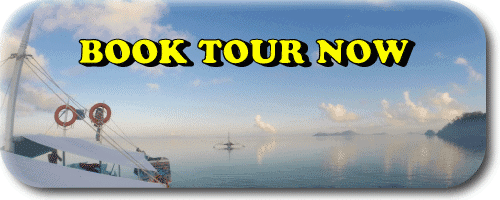 Back to Suggested Travel Itinerary for the Palawan Area