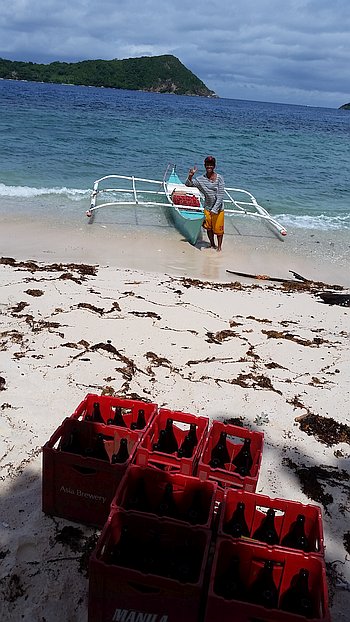 A fisherman by trade, Alvin lives on Patoyo island and was our neighbour for our first project on that island. Since then he has painted and fixed up his boat and engine, as shown in the picture to the left. He often brings in crucial supplies to our camp.

He can do local tours in the Linapacan area for around 2,000p for five people max (depends on the waves), with lunch at his place (below).

He can also take two people with gear max to either Coron or Sibaltan, depending on the waves, for about 5-6000p total. This would be a one day trip and include a bit of island hopping, such as the lagoons around Coron.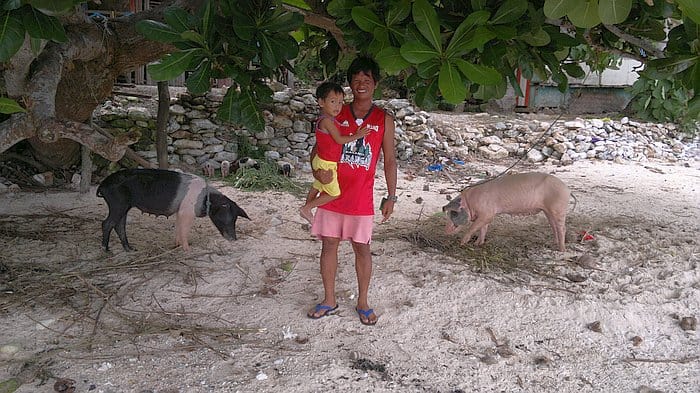 Standing in front of his house with his piggies (note the little ones in the background).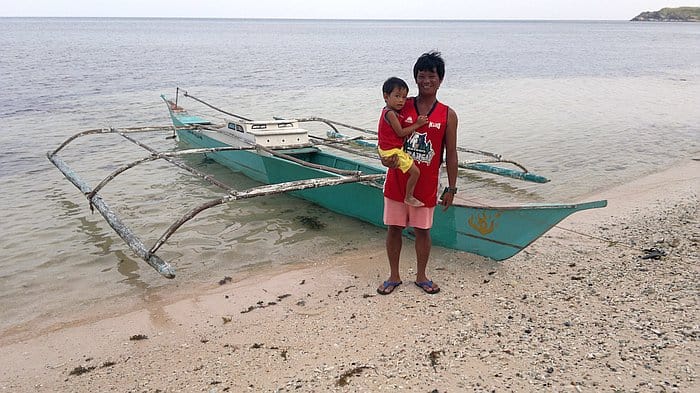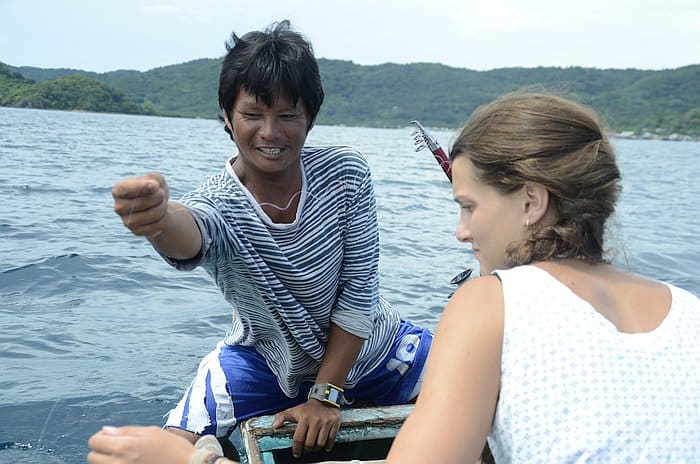 Teaching a guest how to fish on a local island hopping tour.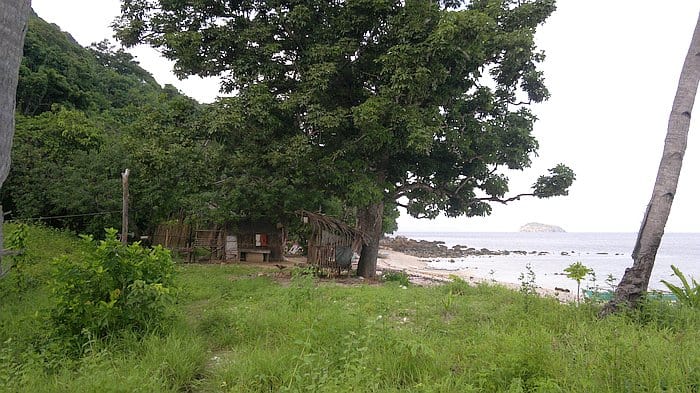 Entrance to his small community of jungle huts.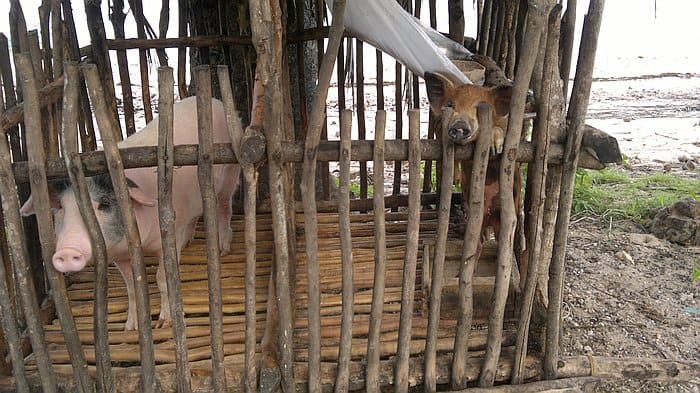 Dinner waiting at the entrance to his village.
Back to list of boat tour operators.