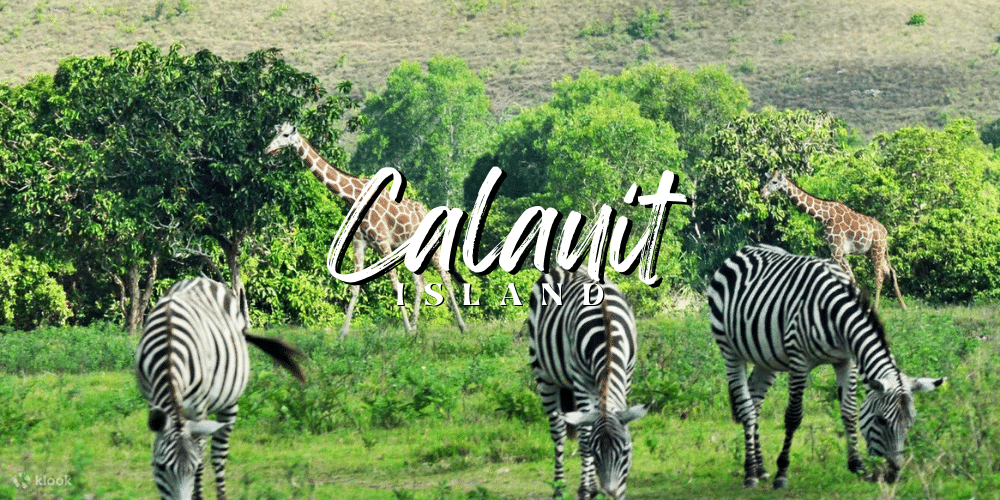 Calauit Island National Park: A Taste of the Wild West
Palawan is one of the most popular islands in the Philippines for tourists. Palawan has been a popular tourist destination due to its beautiful beaches, pristine waterways, and abundance of marine life. El Nido and Coron may be well-known, but beyond them lie undiscovered treasures. The island of Calauit is a prime example.
A wildlife sanctuary, Calauit Island is located in the Calamian Islands group in Northern Palawan and is home to around 300 African animals like as giraffes, zebras, impalas, and waterbucks. The Philippine government established the Calauit Safari Park in 1976 as an effort to preserve wildlife. Currently, it draws many visitors looking for a one-of-a-kind safari experience in the Philippines.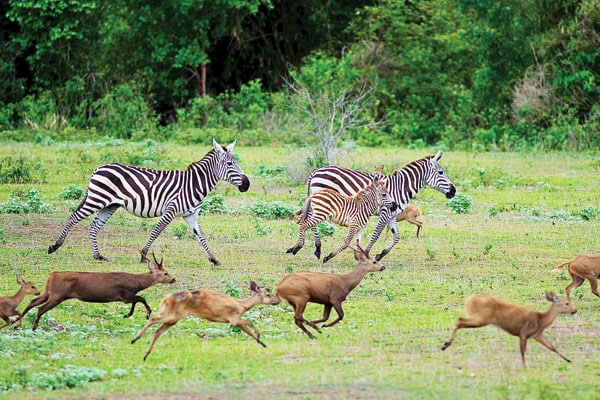 Getting to Calauit Island
The journey to the island is not as easy as hopping on a bus or a plane. However, the scenic views along the way make the long journey worth it. Here are the ways to get to here:
By Air: The nearest airport to Calauit Island is Busuanga Airport, which is around 100 kilometers away. From Busuanga, you can rent a van or take a public transport vehicle to reach the Calauit Wildlife Sanctuary.
By Sea: You can also reach Calauit Island by sea through the Port of Coron. From the port, you can take a boat or a ferry to Calauit Island. However, the sea journey is not for the faint-hearted, as the waters can be rough, and the journey can take up to five hours.
How to Get Around?
The best way to explore Calauit Island is by taking a safari tour. The Calauit Safari Lodge offers guided tours that take visitors around the sanctuary to see the animals and learn about their habitat. The tour will take you around the wildlife sanctuary, where you can see the exotic animals up close and personal. You can ride a jeepney or a horse-drawn carriage during the tour, and the guides will give you information about the animals and their habitat.
There are a number of hiking trails on the island that provide visitors with breathtaking panoramas of the water and terrain. Bicycles and motorcycles can be rented so that visitors can navigate around the island.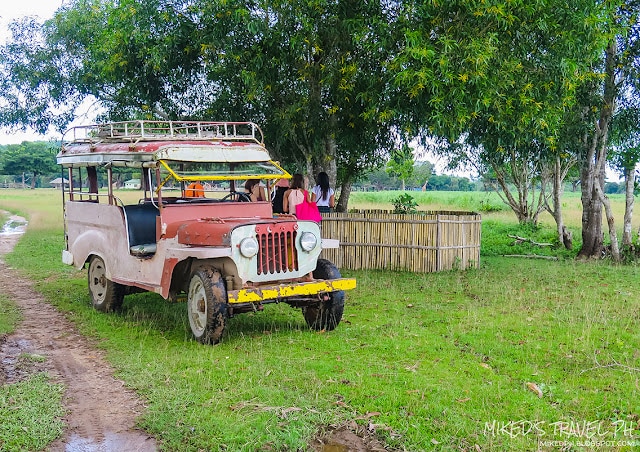 Where to Stay on Calauit Island?
In Coron, there are various hotels and resorts to choose from, ranging from budget-friendly to luxurious. Some popular options include Coron Soleil Garden Resort, Two Seasons Coron Island Resort and Spa, and Club Paradise Palawan.
Busuanga also has several accommodations to choose from, such as Huma Island Resort and Spa, Busuanga Bay Lodge, and La Estancia Busuanga Resort. Check out our blog about Busuanga Island, Palawan's Last Frontier to discover more about this beautiful destination and find other recommended accommodations.
Visitors can take a day trip to Calauit Island and explore the wildlife sanctuary before returning to their accommodations in Coron or Busuanga.
Things to Do on Calauit Island
Calauit Island offers a variety of activities for visitors to enjoy. Here are some of the must-see attractions on the island:
Wildlife Safari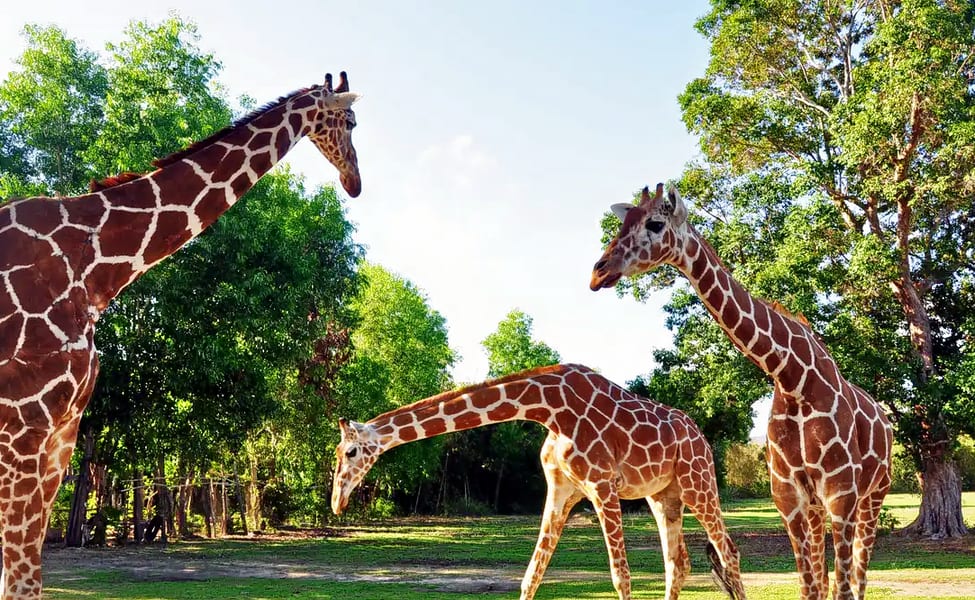 The wildlife safari is a popular activity for visitors to Calauit Island. African creatures including giraffes, zebras, and impalas have found refuge on the island since it was designated as a game reserve and wildlife sanctuary in 1976. Tourists can experience these creatures up close and personal on a safari excursion.
Island Hopping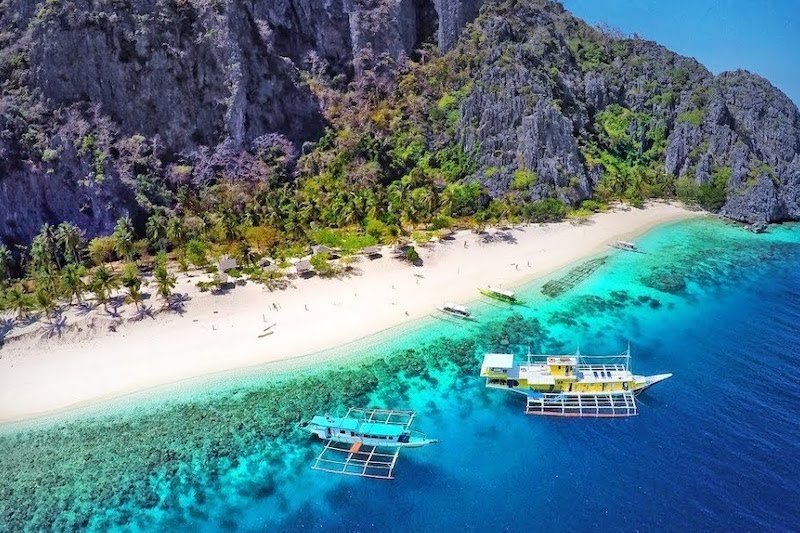 The calm, clear waters at Calauit Island are ideal for exploring the surrounding islands. Renting a boat is a great way for tourists to get out and see the surrounding islands, such as Black Island, North Cay Island, and South Cay Island. These islands are well-known for their stunning coral reefs, white sand beaches, and towering limestone cliffs. Island hopping is a fun and exciting way to see more of the stunning scenery that surrounds the island.
Snorkeling and Diving
The waters of Calauit Island are excellent for snorkeling and scuba diving due to the abundance of marine life there. Many fish species, turtles, and even dugongs can be found among the reefs' thriving corals. Rentals of snorkeling and scuba gear are available on the island.
Beach Bumming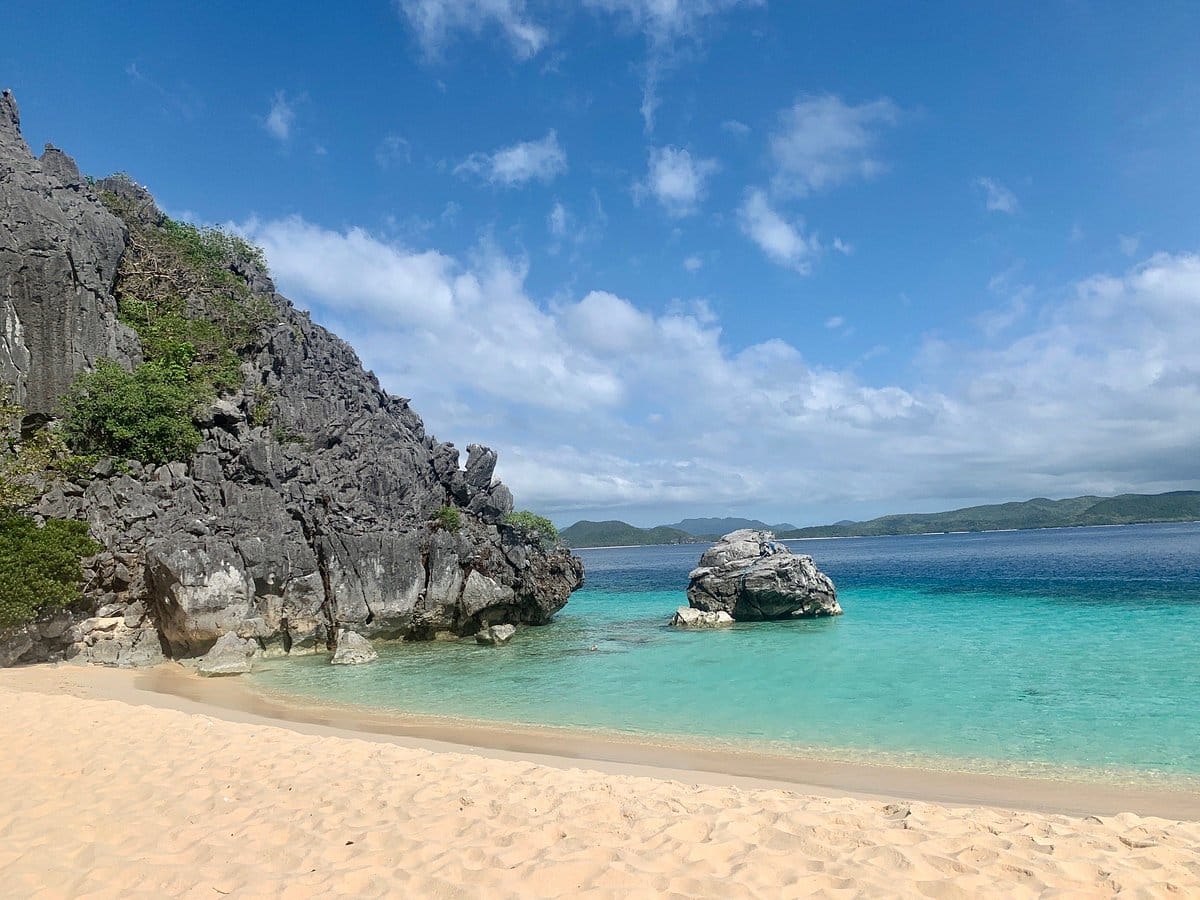 There are several beautiful white sand beaches on Calauit Island where visitors may unwind and soak up some rays. Anyone looking to get away from the noise and crowds of the city will appreciate the island's quiet, deserted beaches.
Cultural Experience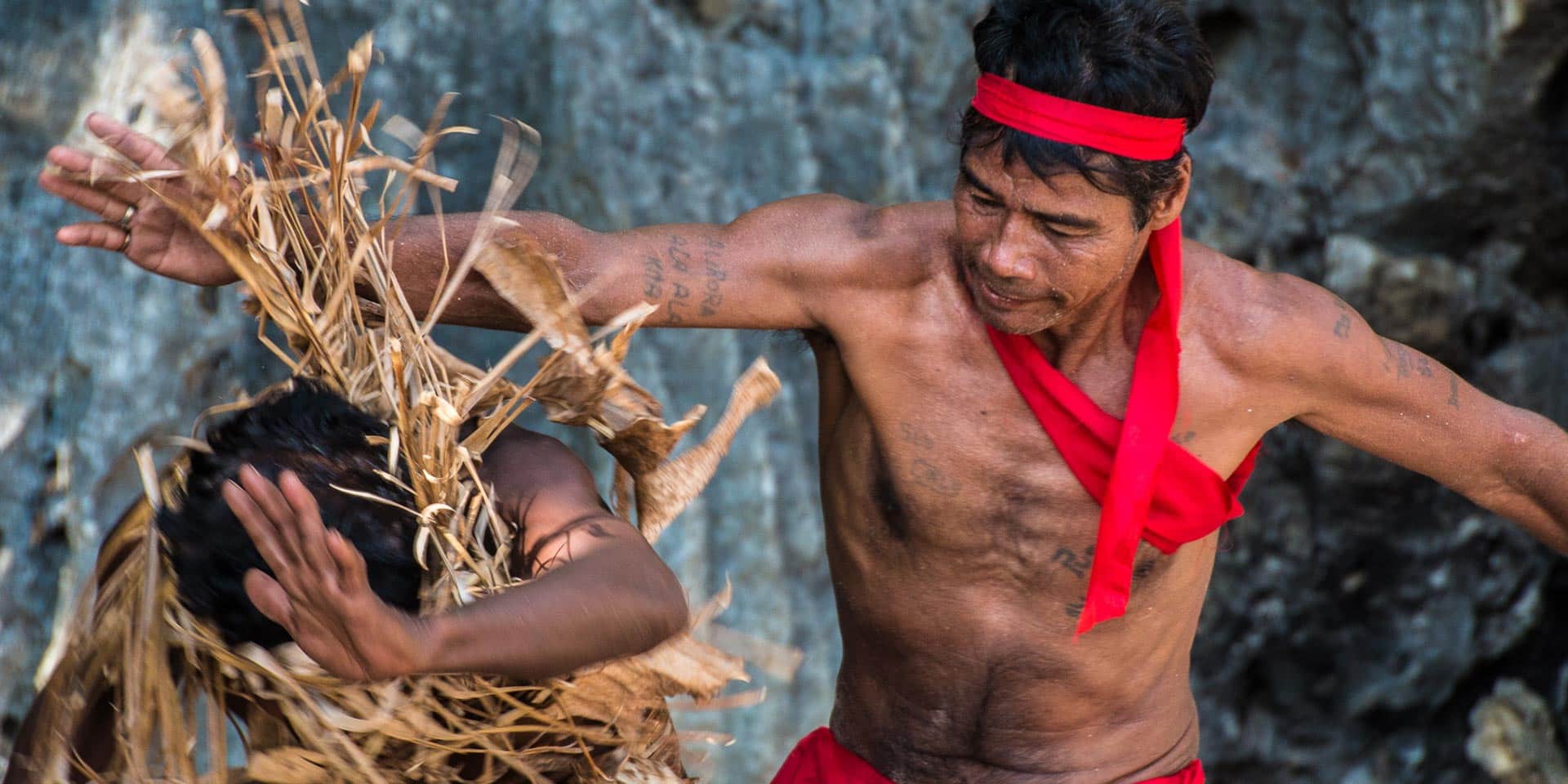 Calauit Island is also a great spot to learn about the traditions of the Tagbanua people that live there. Travelers can meet the people, gain insight into their culture, and even try their hand at weaving or fishing, among other traditional pursuits.
Where to Eat?
Even though there aren't many places to dine on Calauit Island, travelers can still locate small cafes serving tasty Filipino fare. Some of the greatest restaurants on the island are as follows:
Buluang Fishpond Restaurant
In Busuanga Island, Palawan, the Buluang Fishpond Restaurant is an absolute must. This restaurant, perched on a picturesque fishpond, provides a genuine dining experience for seafood connoisseurs. They provide some Filipino fare in addition to their fresh seafood selection, which includes grilled fish, squid, and prawns. The restaurant's rustic decor and casual vibe make it ideal for people who want to take in the sights while they dine. Indulge your taste buds and experience something truly special at Buluang Fishpond Restaurant during your island vacation.
Small Eateries
Smaller eateries and sari-sari shops can be found all across Calauit Island in addition to the larger establishments already listed. These corner shops sell a wide variety of food, drinks, and needs. They are perfect for visitors who are exploring the island and want to stop for a quick meal or drink. In these quaint eating establishments, tourists may mingle with locals and get a feel for island life.
Picnic
Picnicking is a popular activity on Calauit Island, as it offers a scenic and peaceful atmosphere perfect for relaxing and enjoying nature. Visitors can bring their own food and drinks and set up a picnic at one of the island's many beaches or scenic spots. There are also several picnic areas in the wildlife sanctuary where visitors can observe the animals while having a picnic. The natural beauty of the island may be appreciated while spending time with loved ones.
FAQs
Is it safe to visit Calauit Island? Yes, it is generally safe to visit Calauit Island. However, visitors should still exercise caution and follow the rules and regulations of the wildlife sanctuary.
What is the best time to visit? The best time to visit Calauit Island is during the dry season from November to May when the weather is generally sunny and dry.
Do I need a permit to visit? Yes, visitors need to secure a permit from the Calauit Wildlife Sanctuary office before visiting the island.
What should I bring when visiting here? Visitors should bring enough cash as there are no ATMs on the island. They should also wear comfortable and appropriate clothing, bring a raincoat or umbrella, and follow the rules and regulations of the wildlife sanctuary.
Tips:
Respect the wildlife and their natural habitat. Do not feed, touch, or disturb the animals in any way.
Follow the rules and regulations of the wildlife sanctuary. Do not litter, smoke, or bring any illegal substances on the island.
Other things to know:
The wildlife sanctuary is open from 7 am to 4 pm daily.
Visitors can take a safari tour around the wildlife sanctuary, which costs around Php 200 per person.
There are no accommodations on Calauit Island, but visitors can stay in nearby towns such as Coron or Busuanga.
If you decide to check out Palawan, our small family operation organizes private custom boat tours through the Palawan area, voted the best island in the world, with its 52 pristine white sand beaches and some of the clearest waters in the world 
Experience the thrill of island hopping in the Philippines.
@font-face {
font-family: 'graphik-web';
src: url('chrome-extension://ihcjicgdanjaechkgeegckofjjedodee/vendor/graphik/web/graphik-bold-web.eot');
src: url('chrome-extension://ihcjicgdanjaechkgeegckofjjedodee/vendor/graphik/web/graphik-bold-web.eot?#iefix') format('embedded-opentype'),
url('chrome-extension://ihcjicgdanjaechkgeegckofjjedodee/vendor/graphik/web/graphik-bold-web.woff2') format('woff2'),
url('chrome-extension://ihcjicgdanjaechkgeegckofjjedodee/vendor/graphik/web/graphik-bold-web.woff') format('woff');
font-weight: 700;
font-style: normal;
font-stretch: normal;
}
@font-face {
font-family: 'graphik-web';
src: url('chrome-extension://ihcjicgdanjaechkgeegckofjjedodee/vendor/graphik/web/graphik-lightitalic-web.eot');
src: url('chrome-extension://ihcjicgdanjaechkgeegckofjjedodee/vendor/graphik/web/graphik-lightitalic-web.eot?#iefix') format('embedded-opentype'),
url('chrome-extension://ihcjicgdanjaechkgeegckofjjedodee/vendor/graphik/web/graphik-lightitalic-web.woff2') format('woff2'),
url('chrome-extension://ihcjicgdanjaechkgeegckofjjedodee/vendor/graphik/web/graphik-lightitalic-web.woff') format('woff');
font-weight: 300;
font-style: italic;
font-stretch: normal;
}
@font-face {
font-family: 'graphik-web';
src: url('chrome-extension://ihcjicgdanjaechkgeegckofjjedodee/vendor/graphik/web/graphik-regular-web.eot');
src: url('chrome-extension://ihcjicgdanjaechkgeegckofjjedodee/vendor/graphik/web/graphik-regular-web.eot?#iefix') format('embedded-opentype'),
url('chrome-extension://ihcjicgdanjaechkgeegckofjjedodee/vendor/graphik/web/graphik-regular-web.woff2') format('woff2'),
url('chrome-extension://ihcjicgdanjaechkgeegckofjjedodee/vendor/graphik/web/graphik-regular-web.woff') format('woff');
font-weight: 400;
font-style: normal;
font-stretch: normal;
}
@font-face {
font-family: 'graphik-web';
src: url('chrome-extension://ihcjicgdanjaechkgeegckofjjedodee/vendor/graphik/web/graphik-bolditalic-web.eot');
src: url('chrome-extension://ihcjicgdanjaechkgeegckofjjedodee/vendor/graphik/web/graphik-bolditalic-web.eot?#iefix')
format('embedded-opentype'),
url('chrome-extension://ihcjicgdanjaechkgeegckofjjedodee/vendor/graphik/web/graphik-bolditalic-web.woff2')
format('woff2'),
url('chrome-extension://ihcjicgdanjaechkgeegckofjjedodee/vendor/graphik/web/graphik-bolditalic-web.woff')
format('woff');
font-weight: 700;
font-style: italic;
font-stretch: normal;
}
@font-face {
font-family: 'graphik-web';
src: url('chrome-extension://ihcjicgdanjaechkgeegckofjjedodee/vendor/graphik/web/graphik-medium-web.eot');
src: url('chrome-extension://ihcjicgdanjaechkgeegckofjjedodee/vendor/graphik/web/graphik-medium-web.eot?#iefix') format('embedded-opentype'),
url('chrome-extension://ihcjicgdanjaechkgeegckofjjedodee/vendor/graphik/web/graphik-medium-web.woff2') format('woff2'),
url('chrome-extension://ihcjicgdanjaechkgeegckofjjedodee/vendor/graphik/web/graphik-medium-web.woff') format('woff');
font-weight: 500;
font-style: normal;
font-stretch: normal;
}