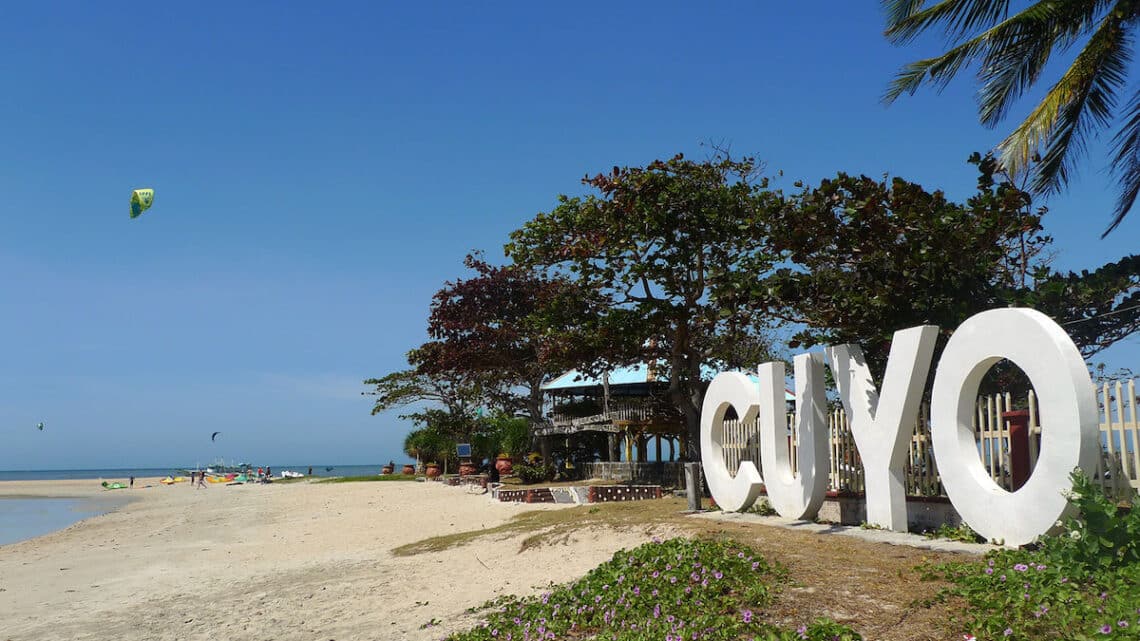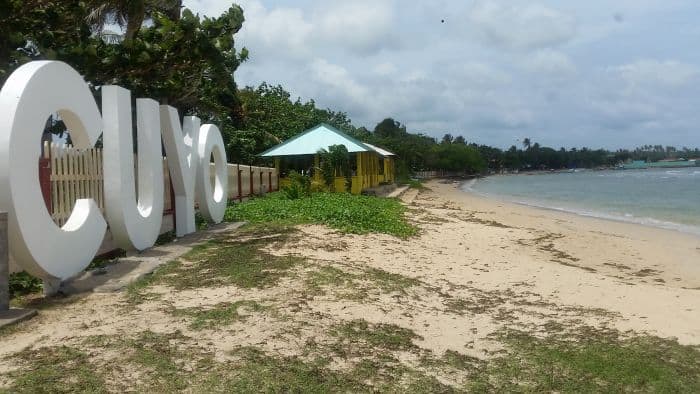 Cuyo is a small island in the open ocean, so the winds are consistent, making it a good spot for kitesurfing. And unlike Boracay, it is not so well known, so you can expect a lot more space.
As one website wrote, when comparing the different surfing spots in the country:
What to Expect:  There are a few different spots on Cuyo Island, which is found almost in the middle of the Sulu Sea, just south of the windiest region during Amihan season. Victoria Beach gets a side onshore wind, while Capusan beach has a wealth of shallow water and offshore winds. Quijano Windsurfing Retreat which is also known as Anino Retreat, offers a vast virgin and reef-protected lagoon with sandy bottom sea, smooth onshore wind and small waves that are perfect for those just stepping into the amazing thrill of kitesurfing. Very few visitors know about this spot, which makes it extra safe for rookie kiters. The thing to watch out for in Cuyo is that during low tide the water heads so far out that there isn't enough water to kite in.
Category: Beginner to advanced.
You can also check out our own comparison of kitesurfing spots in the Palawan area.
Getting There
Located east of El Nido and southwest of Borocay, with sporadic ferries, it's not the easiest place to get to (click to enlarge):
As the image instructs, make sure to confirm the schedule beforehand, as it can often change.
Zooming in closer we can see a lot of other islands in the area:
Unfortunately I did not get a chance to check out any of the surrounding islands, but I will try to come back at a later point to do so.
When you get off the ferry and walk to the gate at the beginning of the pier, hang a left and soon enough you will find Nikki's Pension. Affordable and did the trick for my short stay.
Since I had about a day before another ferry went on to my next destination, decided to rent a motorbike to explore the island.
Going counter clockwise I thought I'd check out the smaller white road along the shore:
Rather enjoyable and perhaps the most fun of the island.
One part was close enough to take a peak at the ocean.
After that the only interesting part I found was at the northeast corner:
Following sign around the San Miguel church:
Didn't check out Anino Kite Resort but seems to have nice enough reviews on Trip. So went to check out D'Romielea's Place instead:
Somewhat of a goofy place, but hey, what's a tourist supposed to do?
Then it was back to the town of Cuyo to check out it's long beach and lie on a bench before catching my ferry.
Following is a short video clip of the consistent winds I experienced here, mixed in with a band I played shortly with at my next destination, Iloilo:
Back to Explore the Philippines
Cuyo Island
Average rating:
0 reviews