Linapacan Island Hopping Day Tour
Whether you are staying in our beautiful little nature camp and looking for something to do during the day, or you have come to this area by ferry and wish to experience some island hopping without the longer multi-day tours between El Nido and Coron, there is lots to discover in this area. You can also combine the local tour to camp out on your own deserted island.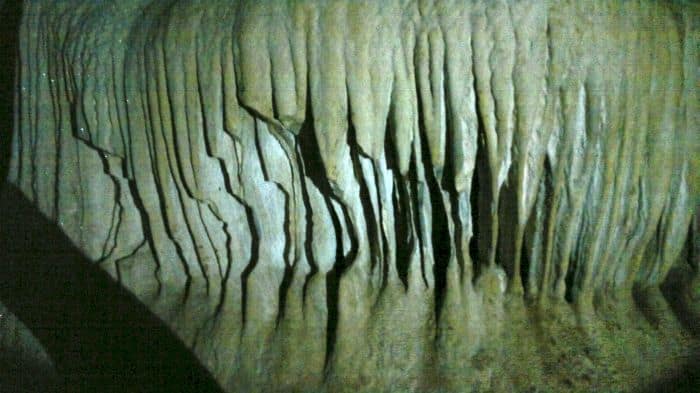 The most famous is the millions year old Seniora caves, not far from the local town of San Miguel. You can pick up the tour guide responsible for the caves and who lives on a lonesome beach with his family, a Japanese Filipino remnant from WW2. Donations to him are voluntary, but he will give you some history of the area, and explain please do not rest your hands on the natural sculptures (stalagmites) because the salt from it will eat away at the beautiful design.
Speaking of WW2, for avid divers, just offshore is located one of the two shipwrecks in the area.
A local tour will generally include snorkeling off some of the 52, mostly deserted paradise beach islands found in the Linapacan area, world famous for its crystal clear waters.
There is also the old Spanish fortress, currently under refurbishing and located nearby to the cliff diving island.
In addition to the two turtles frequenting our own beach, there is the island of Inapupan, which locals are now calling Turtle Island, because of the ample amount of these beautiful creatures frequenting there.
The tours include lunch, such as at one of our boatman's house on Patoyo Island: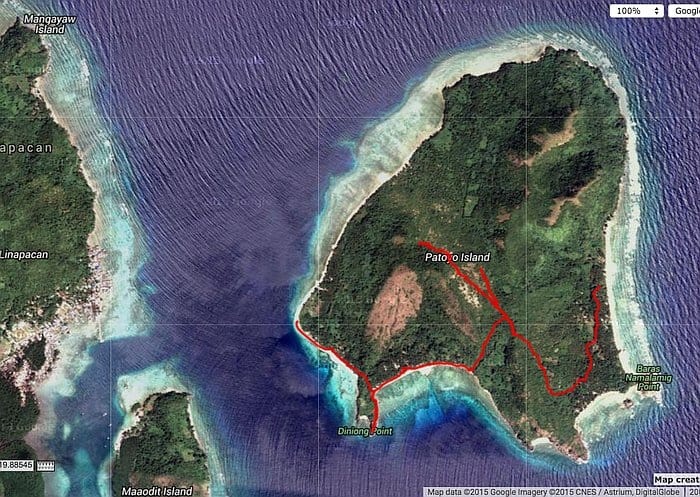 When beach dining at the boatman's house, you can also arrange for him to show you around his island. Lots of trails, nice snorkeling on various beaches, and you can even check out Henkey's village.
Prices are generally 700p/pax, 1500p minimum, and include lunch.
Contact me to book one of these.
Back to Suggested Travel Itinerary for the Palawan Area