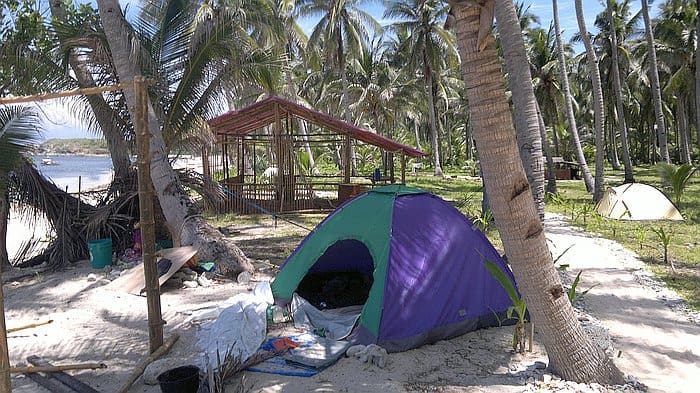 The Philippines is a country of 7,107 islands, beach paradise after beach paradise. It is not difficult to find empty beaches where you can set up a tent for free, with walking trails through the jungle on remote islands. If you respect the environment and locals, they are most often completely cool about it. Just spend some money wherever you stay and the word will get around.
The above picture is where I first started camping in Linapacan, a beautiful area off the beaten path with 52 paradise beach islands. You can read the complete story, as I moved to develop a nature camp/resort on a different paradise beach island. You can check out info I'm collecting on other parts of the country, ferries how to get to Linapacan, or join or book one of our private custom boat tours between El Nido and Coron. Tons of paradise beach islands to see along the way, excellent snorkeling in crystal clear waters, caves to explore, Spanish fortress and much more. Completely off the beaten path!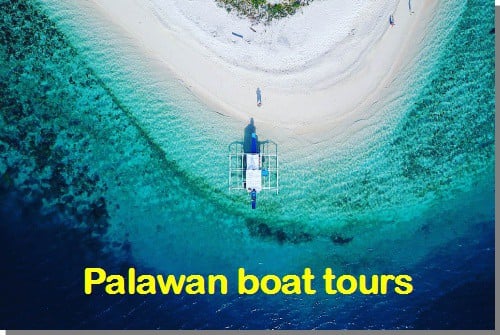 Palawan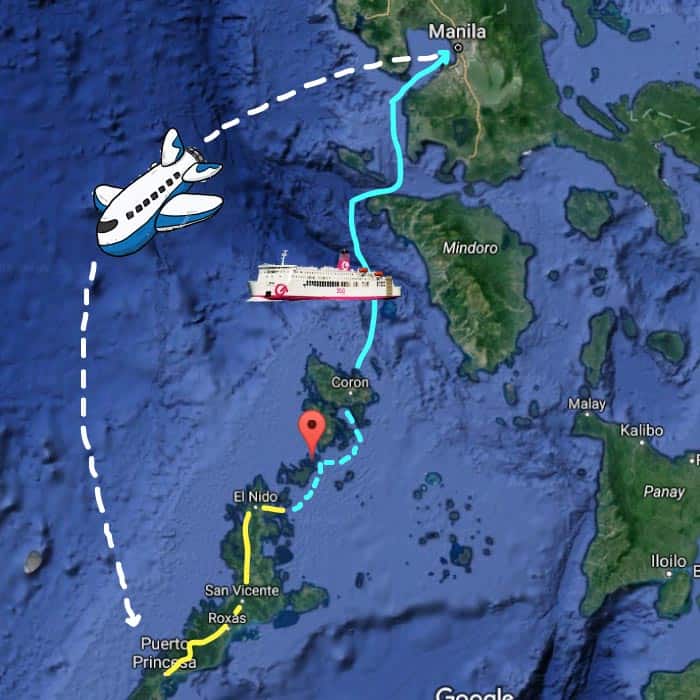 Voted many times as the best island in the world, there is lots to see, You can find more in the Things to Do section of TripAdvisor. The area between Coron and El Nido (Linapacan) is pristine and beautiful. I've had visitors come on kayaks, inflatable longboards (complete with waterproof gps tracking unit, solar panel, compartments etc), even four Russians on an improvised engine-powered raft (complete with a keg). Can be a 2,000km stretch around the southern tip of Palawan (if starting from Coron). But be warned of possible pirates around the southern tip, or sea alligators who can reach lengths of 6 meters! In which case it might be better to dive into the mainland around Princesa, cut across and continue northwards after that.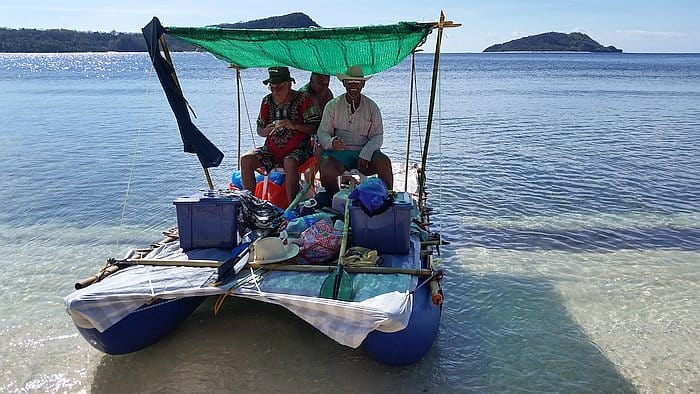 Four Russians showed up announced on my beach with their powered, homemade raft.
I've collected some information about El Nido, Coron, and Linapacan. Port Barton and Sabang are nice, you can poke your head from the main highway to the beach, or peruse the beaches from the ocean side on a sailboat. Sibaltan on the other/east side of the peninsula is a great archaeological village with a mile of beach. Good idea to rent a motorbike and bring tent with gear. If you give yourself enough time to hunt around, usually you can find a room from 300 to 500 pesos a night for up to two people in a single bed, possibly with fan. Or scour the beaches looking for quiet spots, for your tent.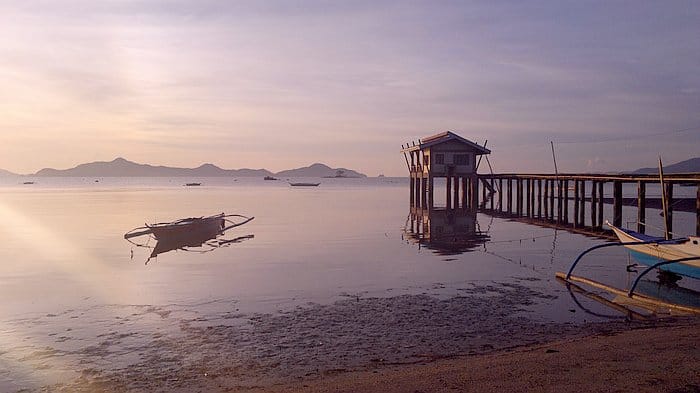 The lovely Sibaltan
Just to the east of Sibaltan are a ton of islands and you can try your luck finding a local fisherman to take you there. Or ask Dennis at the Ursula resort right on the beach. Say hi from Karel. Or you can take a 30 minute boat to Pical on Iloc Island, for local tours from there. There are also a lot of boats in San Fernando, about 20 minutes north of Sibaltan. In Sibaltan you can stay cheaply in a dormitory hut.

The lovely Iloc island.
South of Sibaltan is TayTay and northward by boat you can make your way to Linapacan or Coron. You can try the ferries for budget, join a group in one of our multi-day, private boat tours, or pass through the entire area, Manila round trip, for 10,000p total (above map picture).
Once in Linapacan, halfway to Coron, there are tons of deserted islands or beaches (such as the lovely Bolina island), with caves, cliff diving and an Old Spanish fortress around San Miguel (or), the main town. In San Miguel the BRC hotel now has a big dorm with bunkbeds, there is the Patoyo tent camp (on the island of Patoyo and a great one to explore) across the way, or the nature camp I started, now managed by the son of BRC. Through him you can arrange affordable local boat tours – 52 islands in this area alone. Linapacan has the declared clearest waters in the world, with excellent snorkeling everywhere. You will also experience authentic Filipino rural living.
I suggest the app maps.me, which works offline and only requires GPS. Before you come make sure to zoom in enough and download the detailed maps of all the areas you would like to visit, since the internet can be very slow here. With this map app you can see how long or developed the beaches are and perhaps some trails.
Cebu and Visayas
Now that I have thoroughly explored the Palawan area and left my budding little nature camp in capable hands, I would like to buy a motorcycle and explore the rest of the country, starting with the Visayas region. Be sure to check the progress! I'll be updating it here and on the Philippines Camping Facebook page.
Below are some pics I've taken while touring through the Palawan area.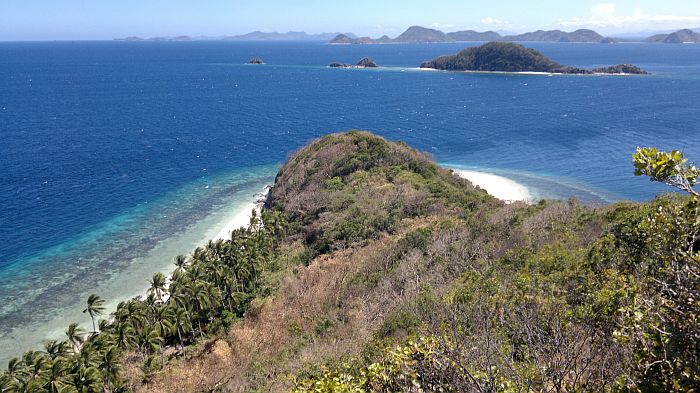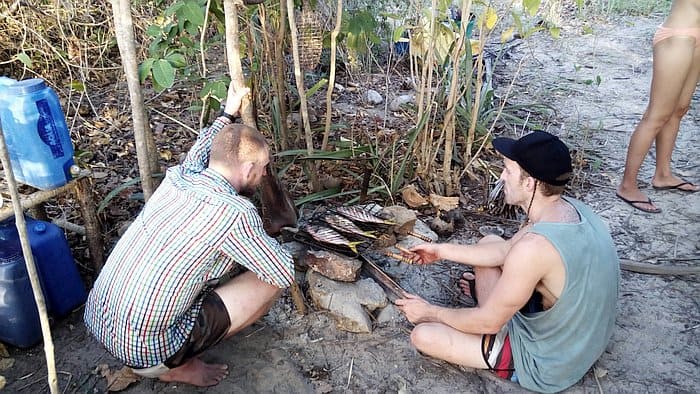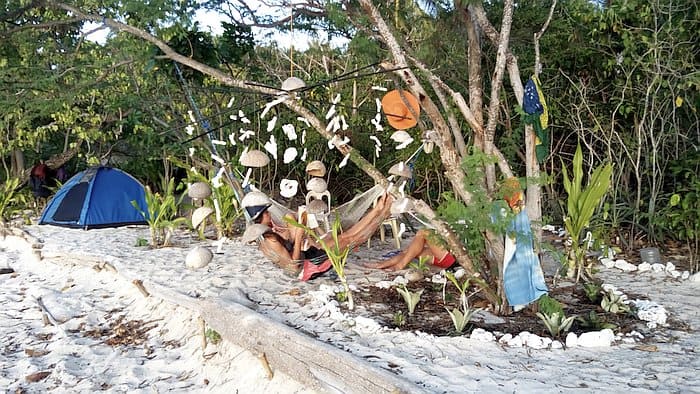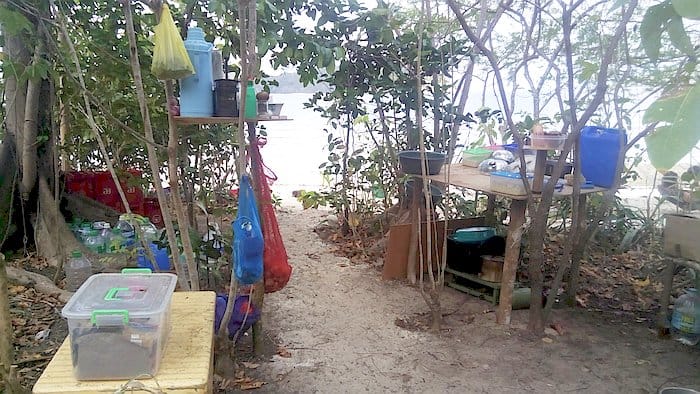 Our budding kitchen.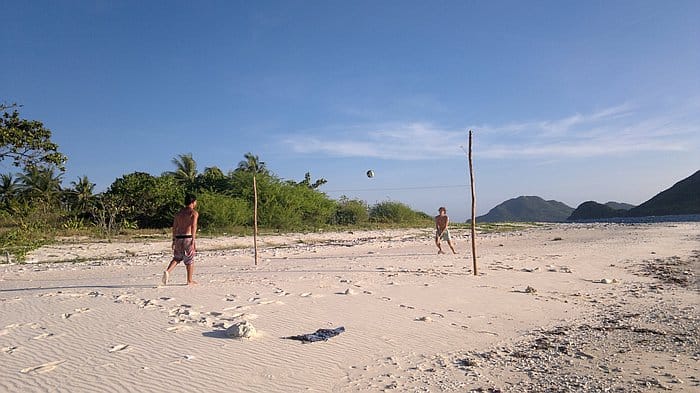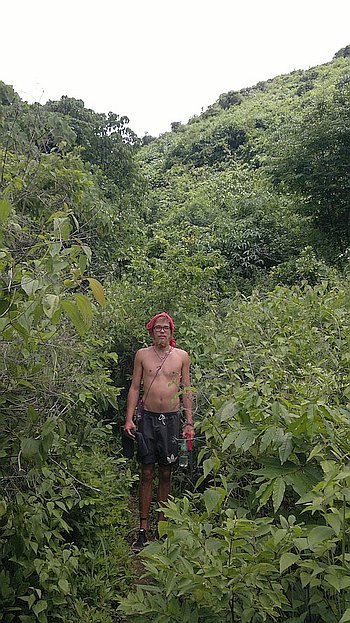 Volunteer helping to build trails in the jungle.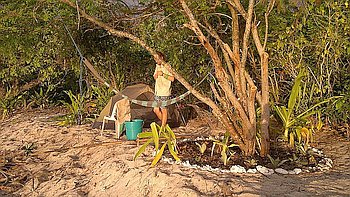 Move the hammocks and tents according to your taste,
beautify your own area.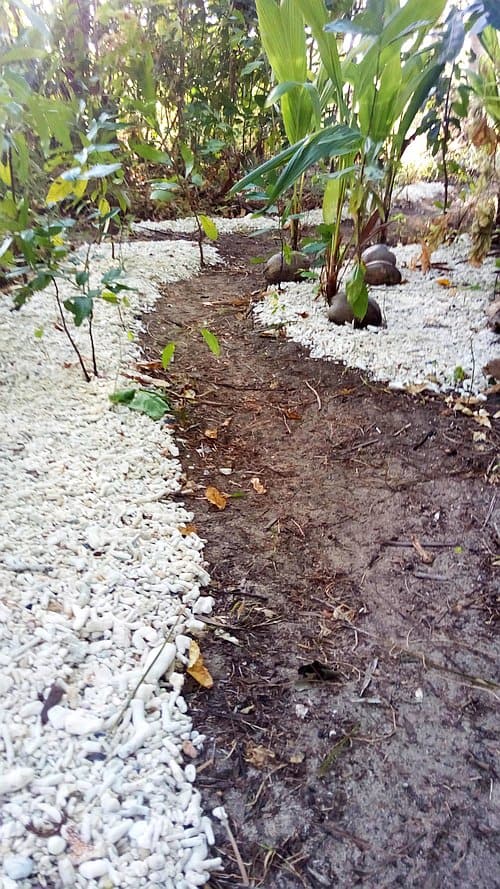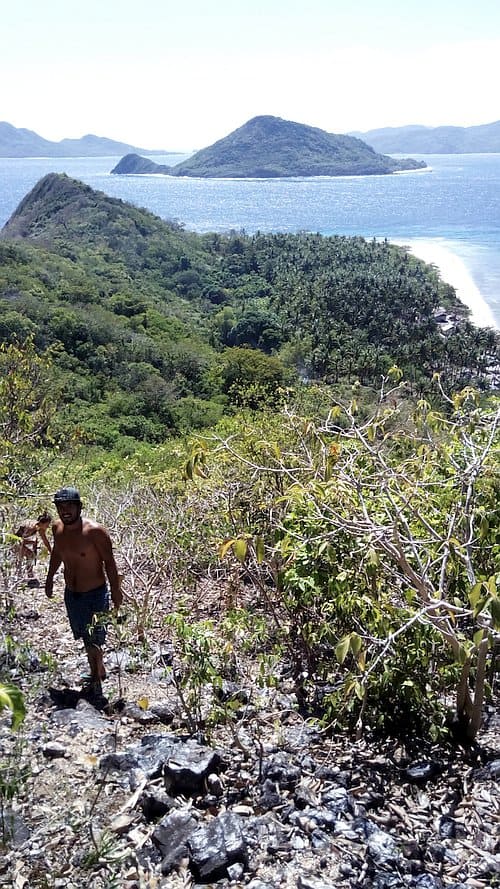 View from the top of the island – second project.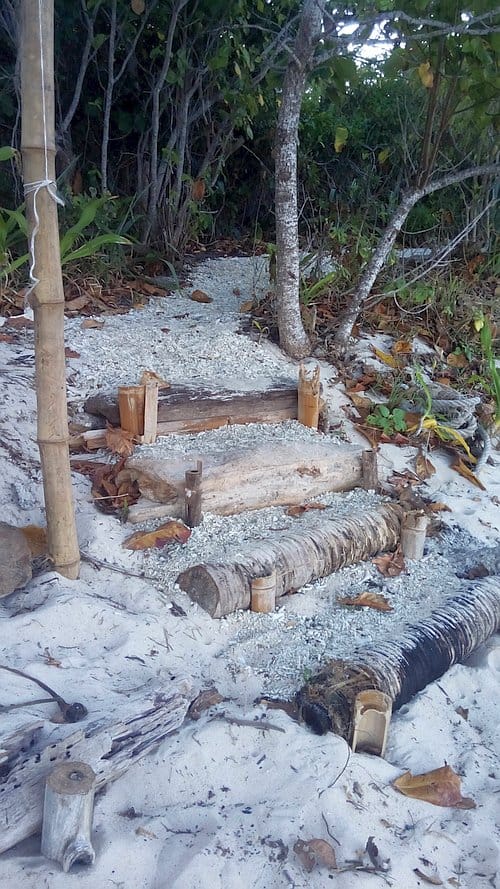 Everything built from surrounding natural materials.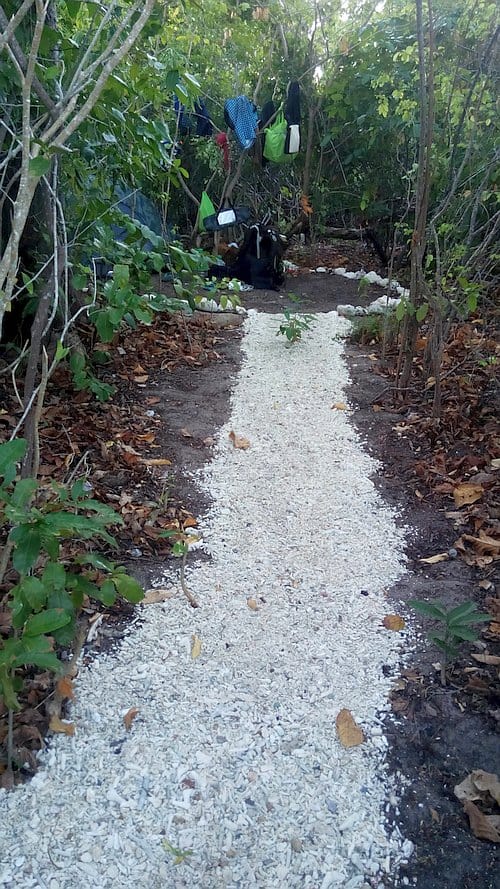 Pockets of space in the jungle just off the beach (sometimes rather windy right on the beach).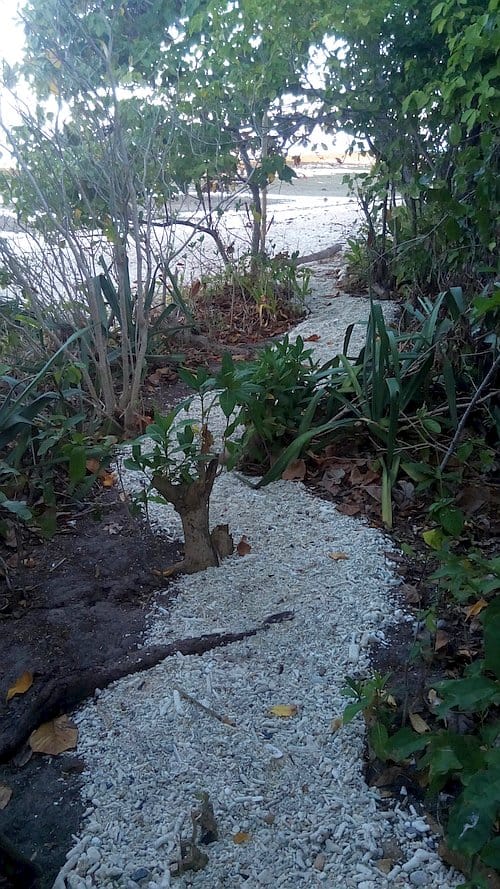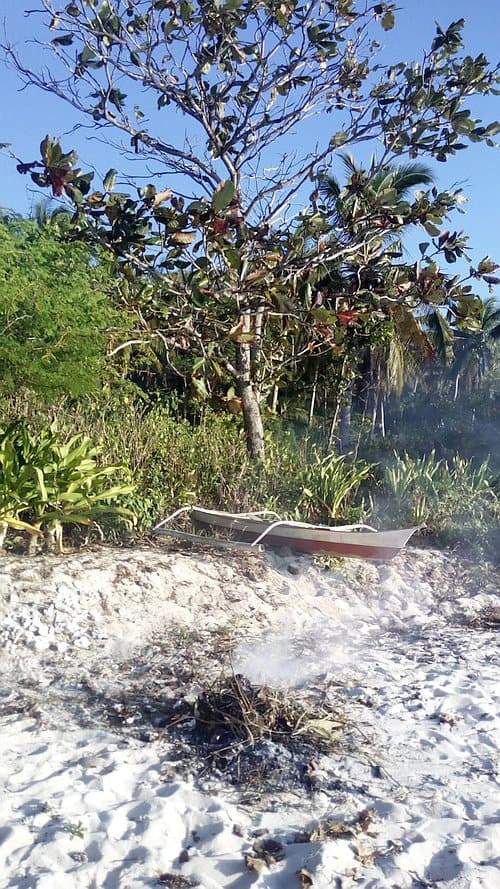 Our little paddle banca to explore neighbouring islands.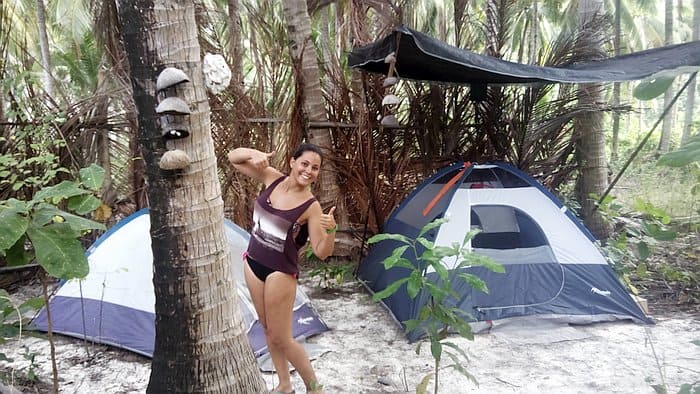 Cheery people from all over the world.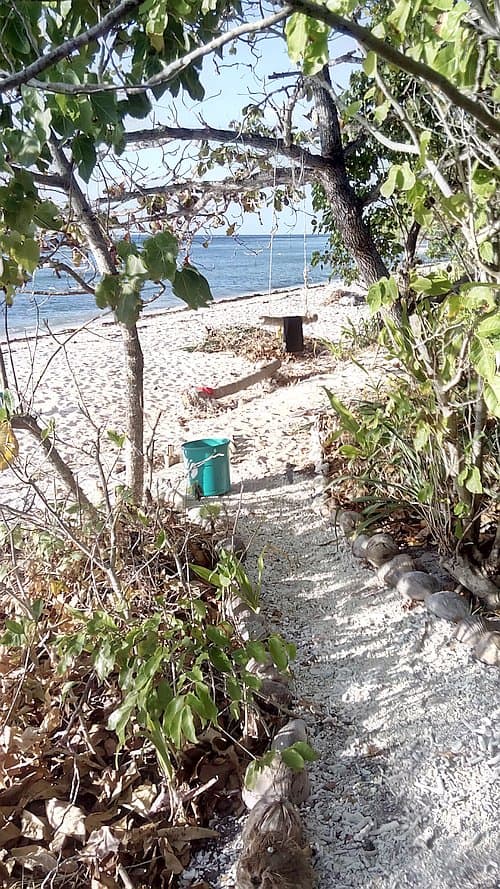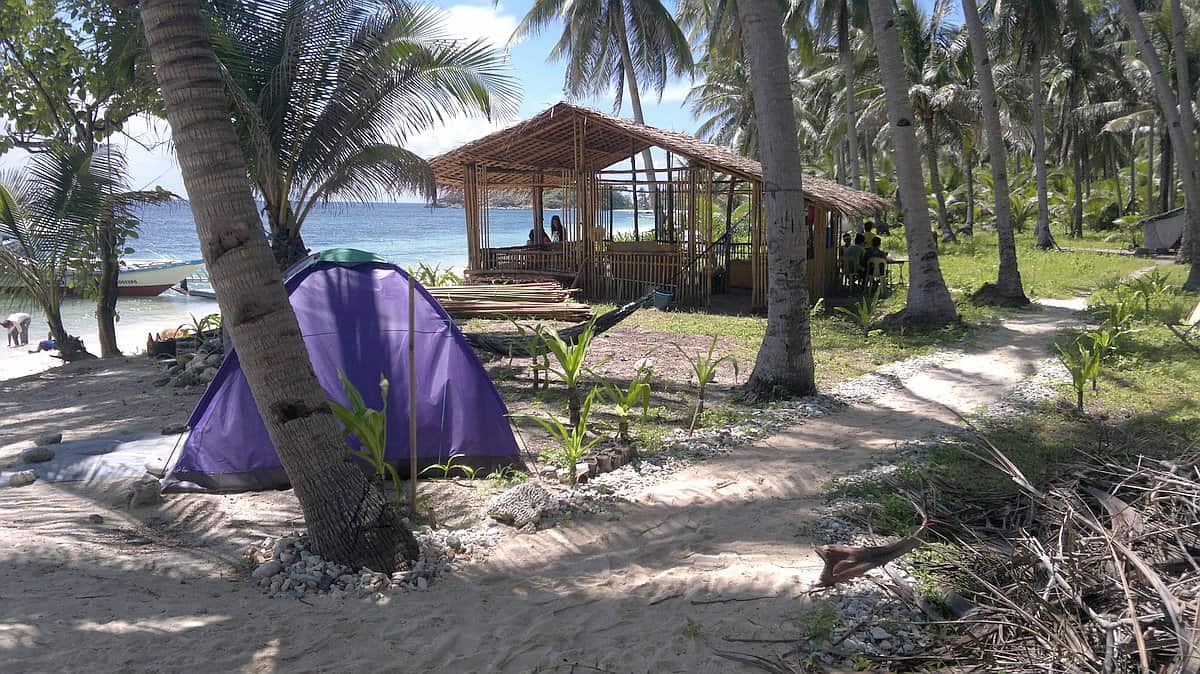 Our first project on a nearby island, with main hut already completed.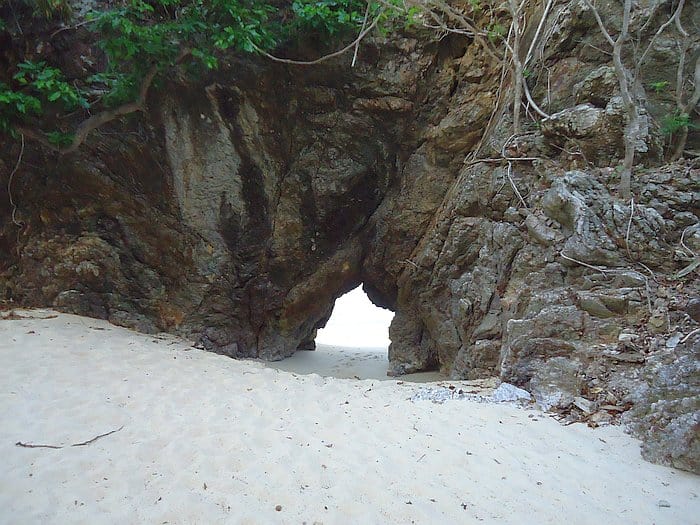 Explore the many deserted islands.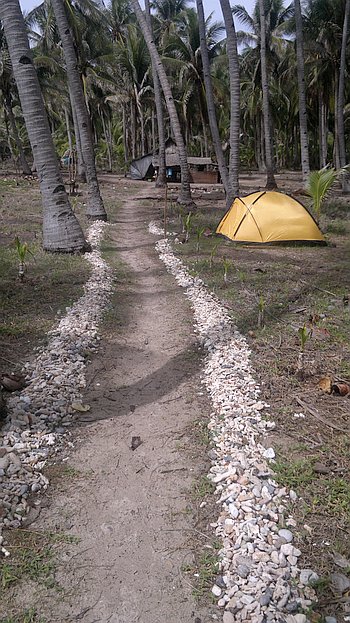 Live next to local fishermen with their families.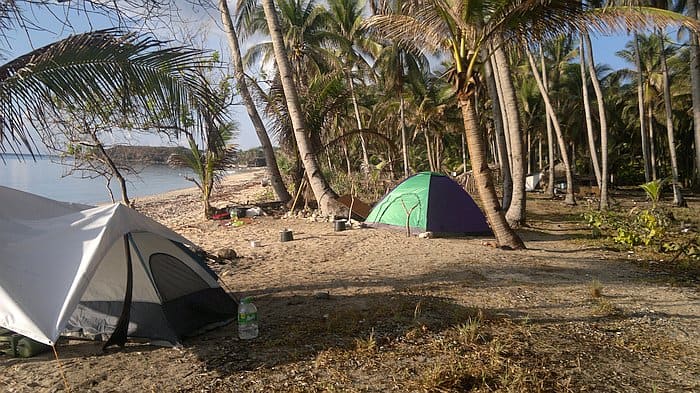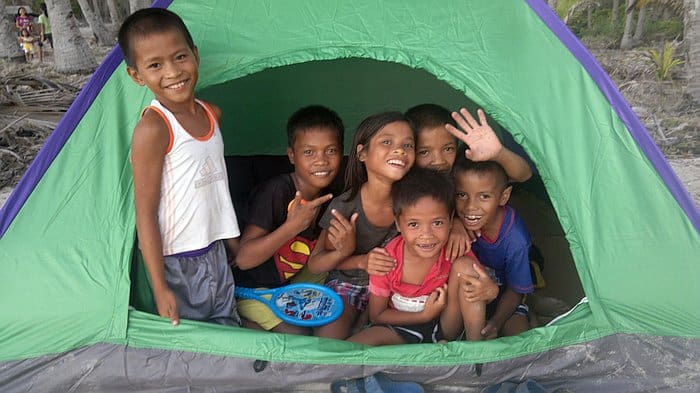 Tons of space to park your own tent for only 100p a day, or rent one of ours for 300p a night for one person or 400p for two. We have volleyball, kitesurfing boards, excellent snorkeling, and a small banca with which you can paddle around this or neighbouring islands. We can also organise local island hopping tours, diving and cave exploration. Tons of things to do in this gem of the Philippines!