At one of the posts framing the entrance to the D area.
Our guests often have fun beautifying our camp in different ways. 
D1 on beachfront
On the immediate left as soon as you pass through the gates above. A smaller tent snuggled in the shade, 600p for one person or 800p for two. Room for a hammock (we have many) just to the left of the tent.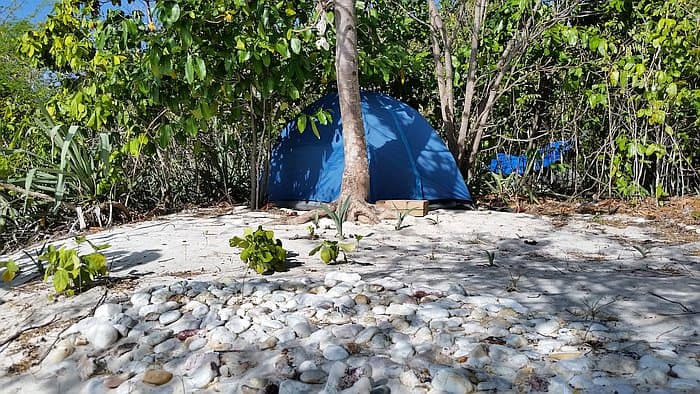 View of the beach and the two trees next to the tent from which you can hang a hammock.
D2
A little spot very close to shore but with no view, 400-600p.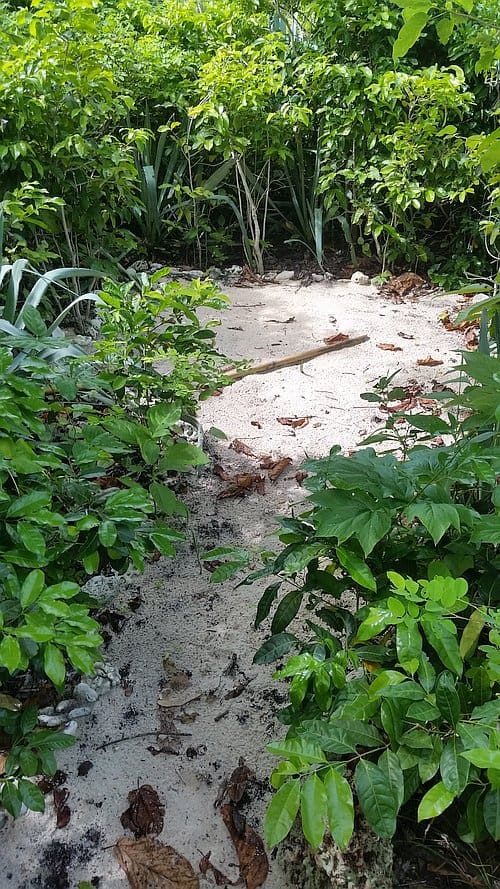 D3
Walking further inland past that, there is an open space for several tents, a little campfire spot, and a path leading back to C or one to the other D spots (this view facing back to the beach):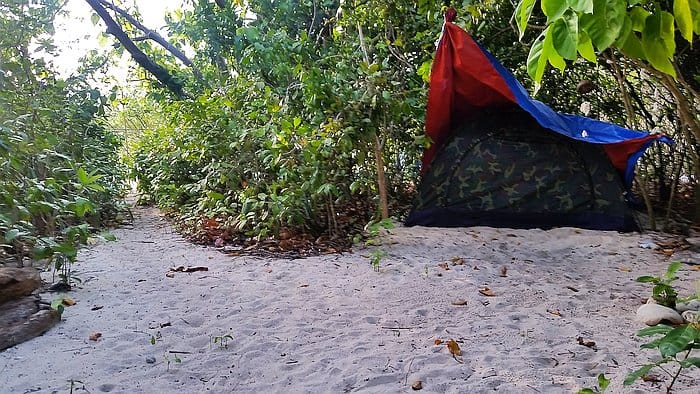 D6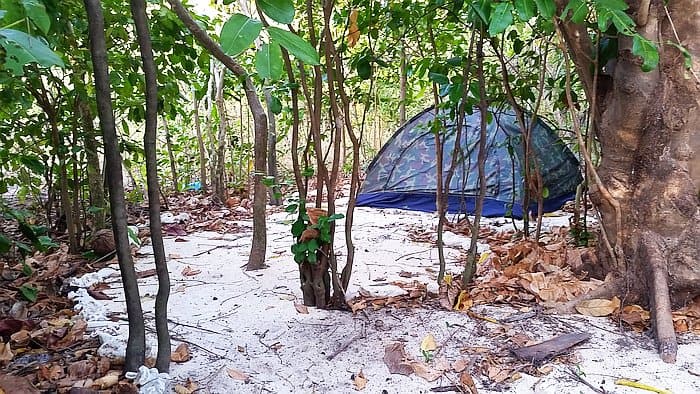 D7 and D8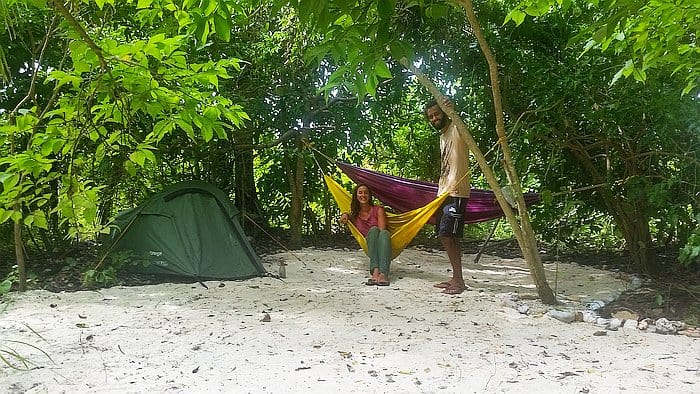 A nice quiet space in the very back, can easily take two or more tents, room for two hammocks as shown here. 5-700p for the first tent and 4-600p for every other. Has its own fireplace as shown in picture below.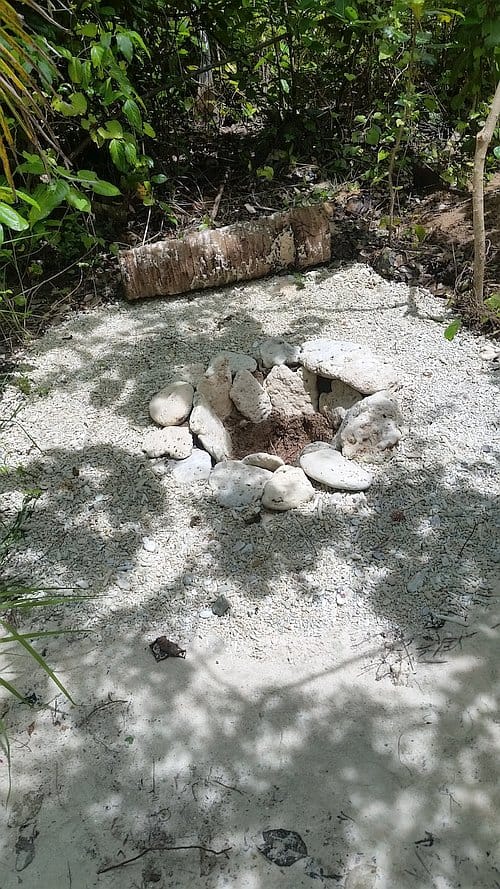 Nice quiet path leading off to the spot. Good for people who want more privacy. Place has nice energy and the best one inland.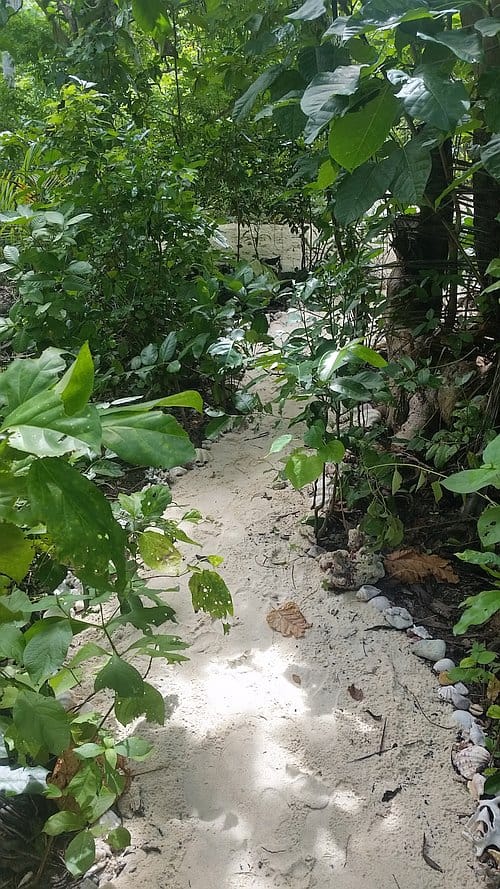 Back to Accommodation Page