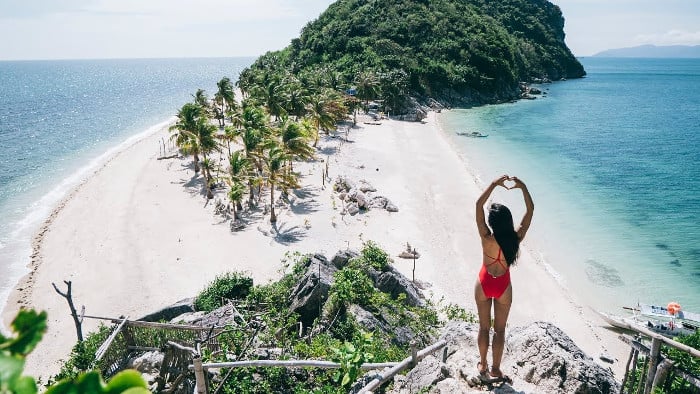 Carles Sicogon Gigantes boat tours
For the first island there were some steps to take the famous picture scene at the top of this page.
You can stay overnight on this island as well (we can book for you), or take a private boat and spend a night on your own private island, nearby.
Then we went to some sandbar, but were not allowed to go too close to the houses at the end, as that was private.
Then we went to another beach with a similar view in both directions, although this was my preferred one.
Then we went for lunch and passed by these rock formations, which we returned to later.
Lunch was great, all you can eat, and I decided to stuff myself exclusively on the scallops, which Carles and the area is famous for.
Then it was to Tangke Saltwater Lagoon. One guy found a great diving spot into the ocean, near to where the boats dock.
Then it was to some island which apparently used to have two coconut trees but one was blown down by a strong typhoon.
And if that wasn't all perfect enough, a beautiful sunset on the way back, the boat pointing towards it all the way.
More info on the area and islands
If you'd like help exploring the Visayas region or any part of the country: