Please note! Your boatman contact will often be in charge of several boats and crews. The boats they assign you will mostly reflect the size of the waves at the time and the number of people on your tour. If there is only a few of you and you are afraid of big waves or the ocean, you can ask your contact to assign a larger boat for you, probably with a surcharge of around 5,000p, payable to your boatman.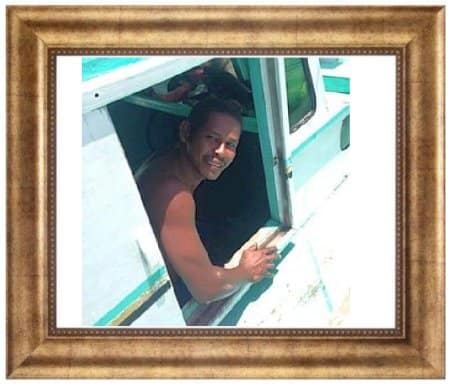 Main boats
Can generally accommodate up to 20 people when water is flat, 15 if turbulent (check out the weather forecasts).
The boats vary, as we have many crews and boats, but the bigger and standard ones generally have:
a toilet in the back, open roof (otherwise, for more surreptitious operations, one can easily go for a swim. The fishies love organic material)
waterproof storage compartments under the hull and in the captain's cabin, complete with plastic sheets cover for extra protection over bags. But for electronics, you are always advised to bring a waterbag. They are cheap and easily purchased locally.
cooking area behind the captain's cabin – one of the crew always takes care of this
eating area: as shown in the two pictures below, a table can be set up between the shaded benches, or on the large flat roof surface above the captain's cabin.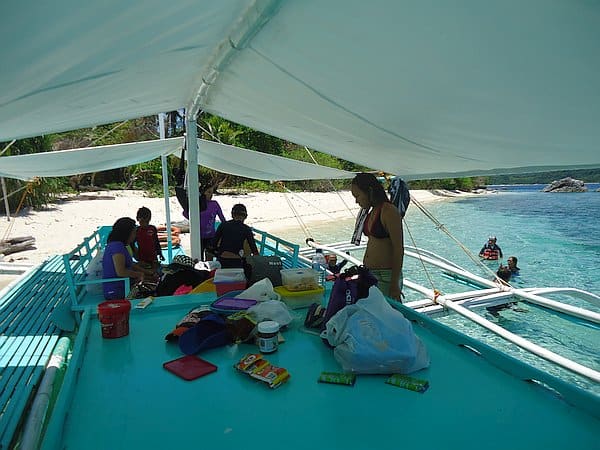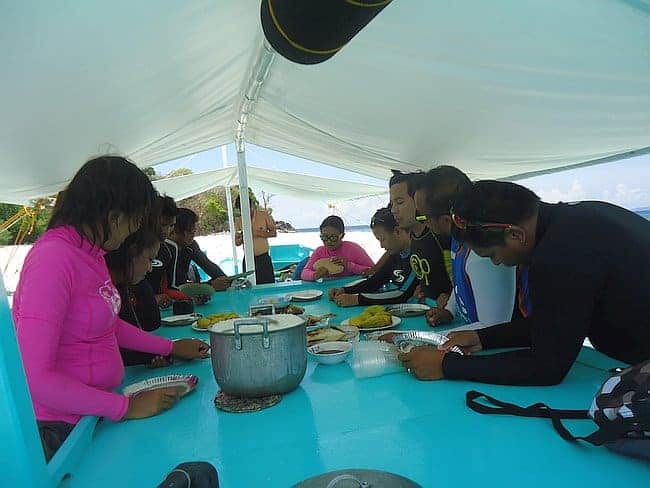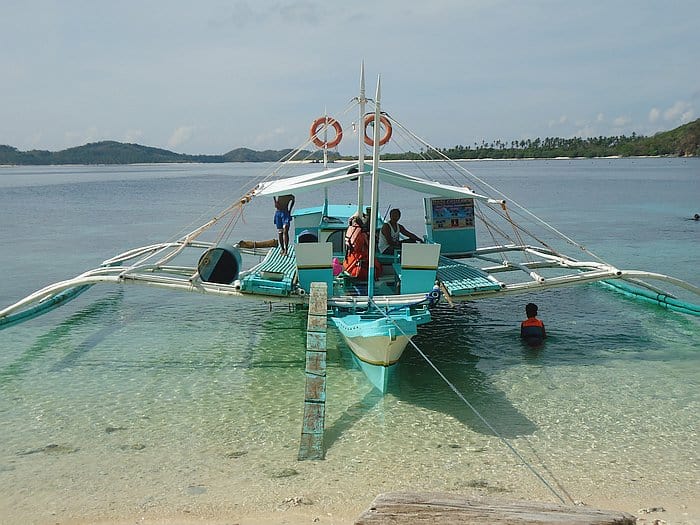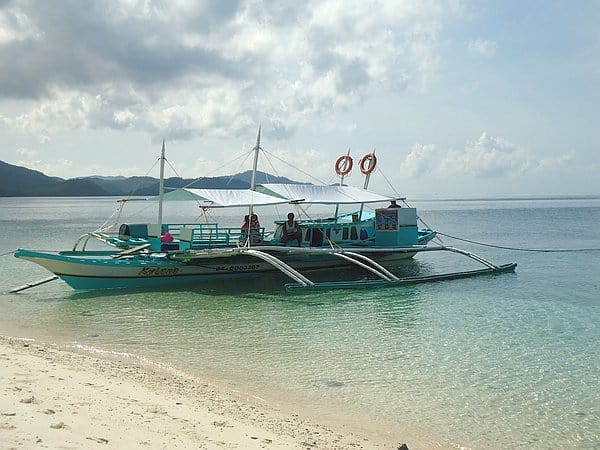 Please note that these banca boats represent the livelihood for the boatman and they will not go out if they feel the weather is too rough or risky. The coast guards are also very strict and do not allow it according to their weather predictions. Along the entire route between Coron and Sibaltan there are tons of islands and always some nearby coast. There is no open ocean stretch so safety is always near. Nevertheless, some of our guests are not used to the ocean and prefer more stability, in which case we have a larger boat with capacity for 30 persons:
Larger boat
or even a larger boat for capacity 48:
Largest boat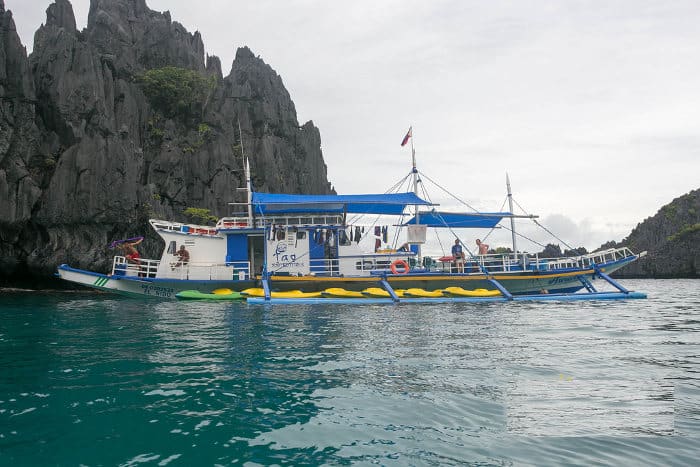 Such boats could have enough cabin space if you prefer to sleep on the boat. If you want to upgrade the size of your boat, just send me a note and we'll figure something out.
Catamaran Yachts
Because some customers just love to be pampered, we have a solution for everything!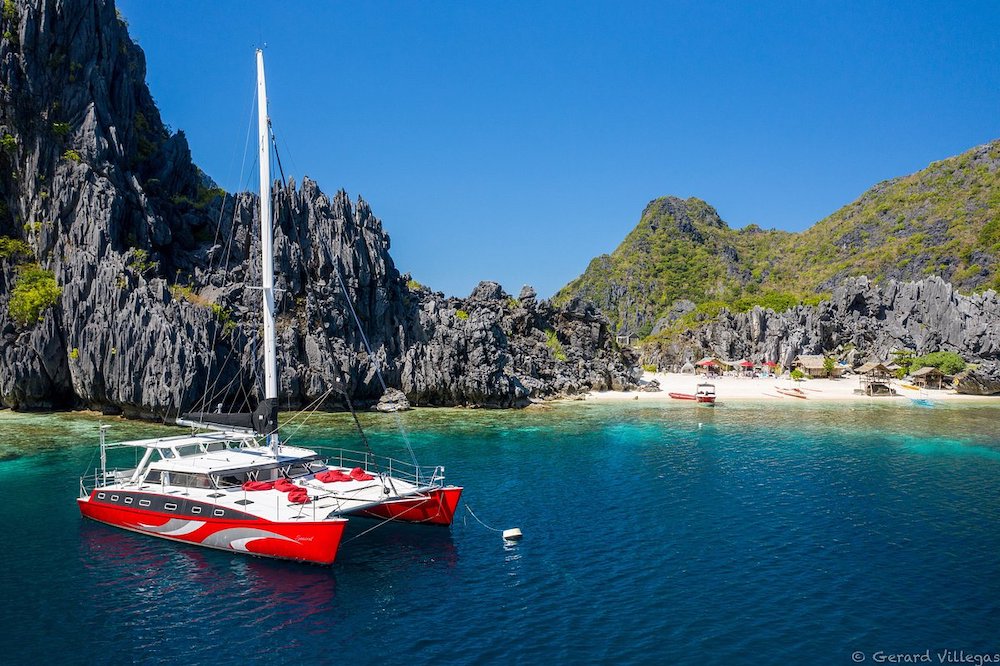 Speedboat
If speed is your need, we have that solution as well.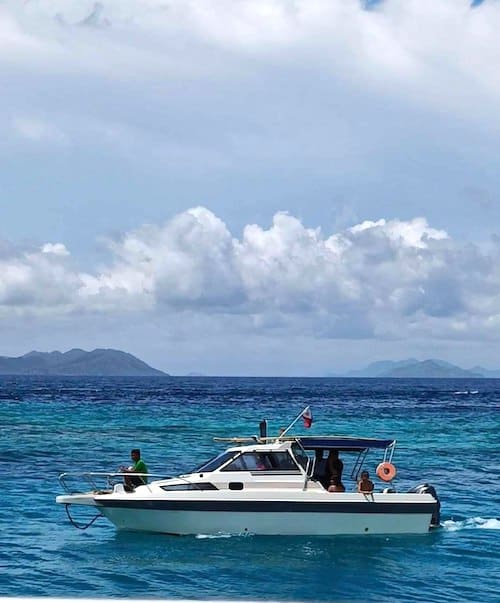 Smaller boats
Capacity up to around 6. Good for local tours.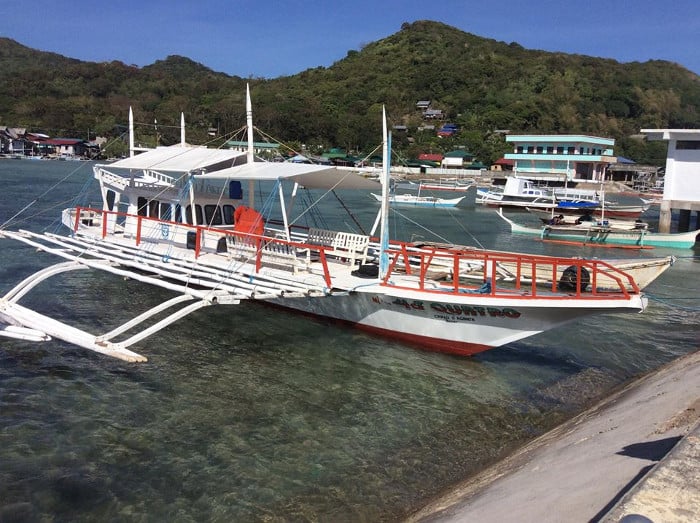 or: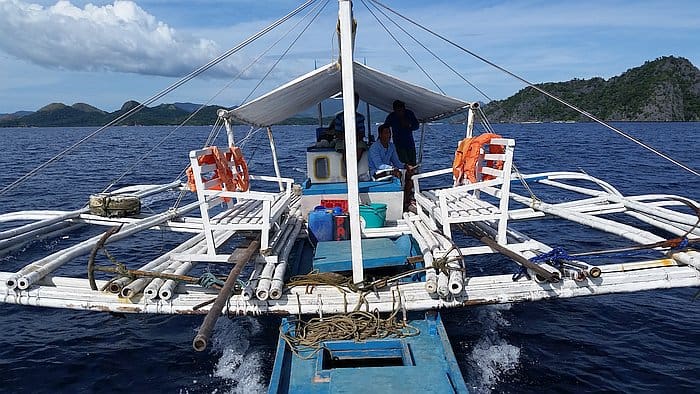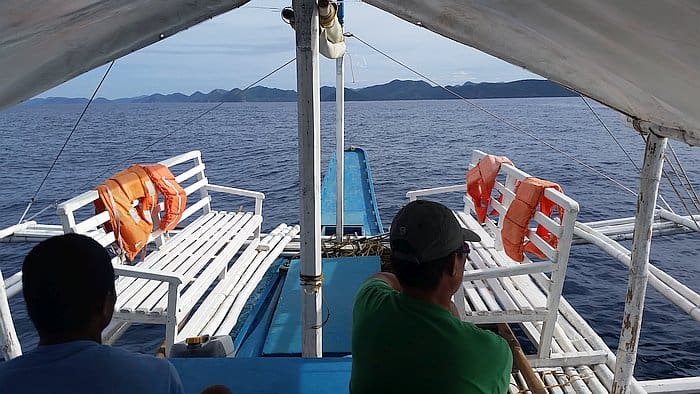 Smallest boats
Usually for local tours around Linapacan only, without any luggage.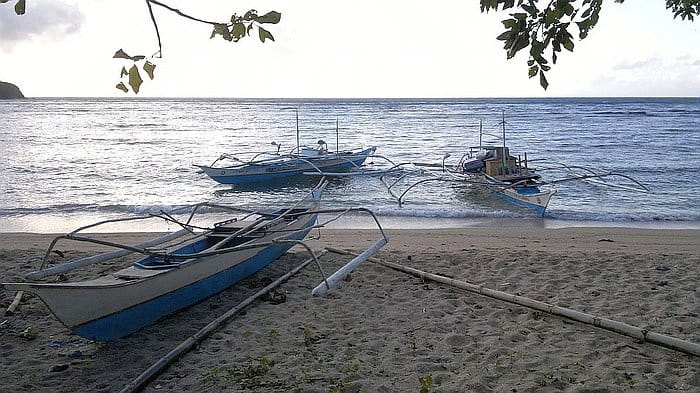 And lastly, we have small boats if for example you'd like a local tour of the beautiful Linapacan area. They can generally accommodate up to five people (without baggage) if the water is flat enough. Here's a picture of our boatman Alvin. You can even sleep in a little hut in his community on the interesting island of Patoyo: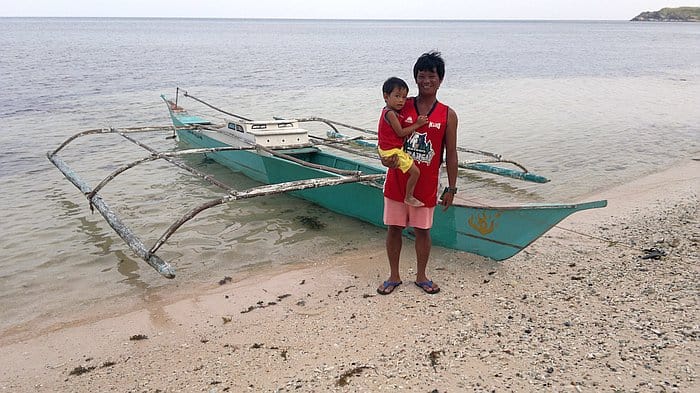 If you have not already, you can book a tour with us here: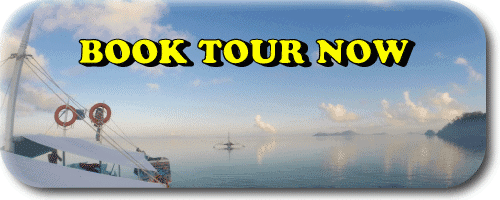 You can check out our different boatmen with customer reviews about them if you'd like to make a specific choice between them. Note that our three main boatmen here have several boats and crews under their command: