Paradise boat tour in the clearest waters
Have you ever been to a paradise? I mean, to a place with deserted islands, white sand beaches, clear blue waters, nipa huts and untouched coral reefs? The tropical paradise of Palawan in the Philippines was once again voted the "world's best island" by readers of Travel + Leisure magazine. Palawan ranked first in Travel + Leisure's World Best Island list for 2017, which is based on readers' ratings, getting a score of 93.15. It grabbed the No. 1 spot in 2016 and in 2013.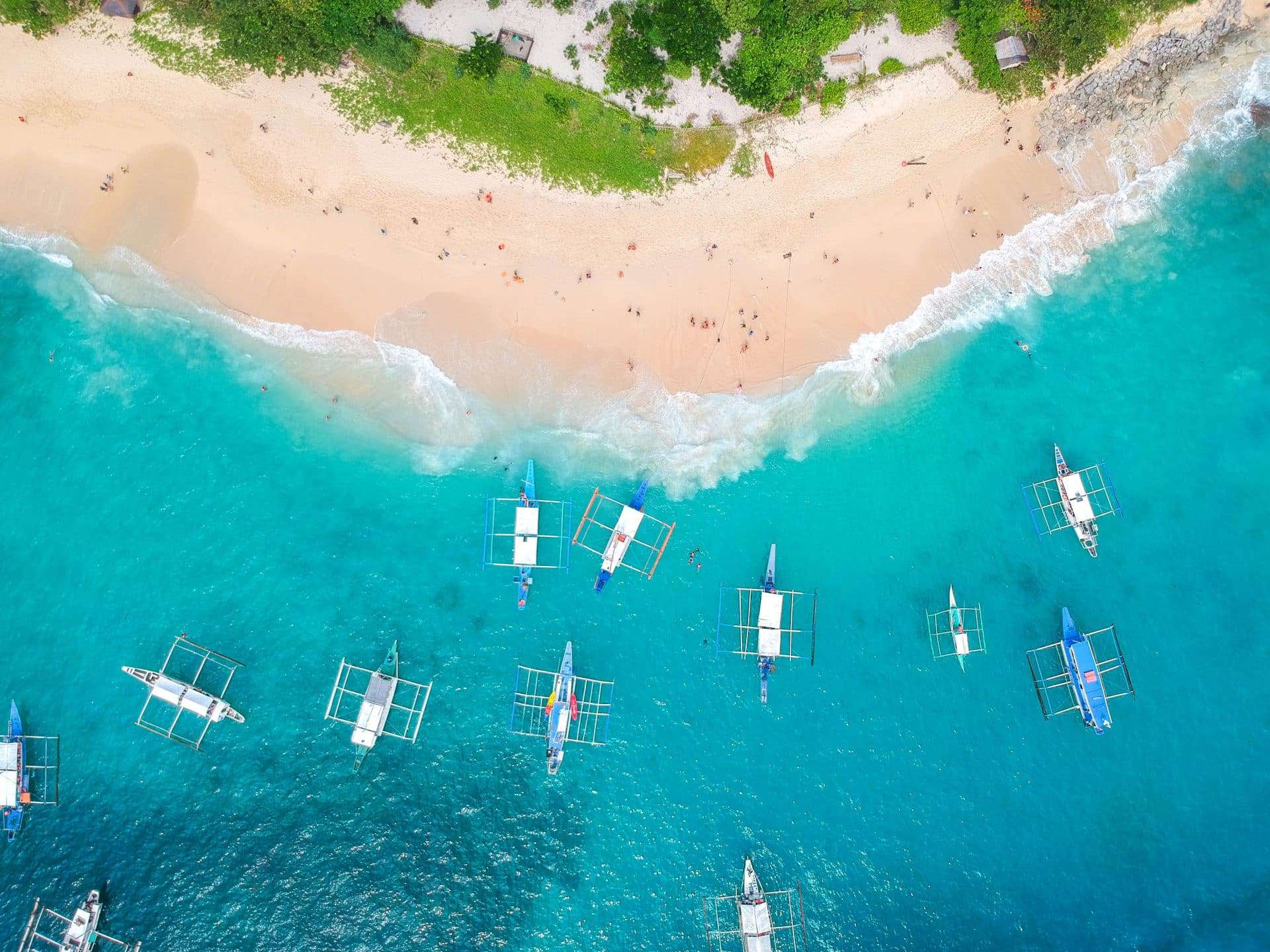 However, despite of being the world's best island for several years, Palawan went down to the second spot this 2019 next to Sri Lanka. According to Travel+Leisure's "The World's Best Awards 2019." The list, based on the travel website's reader's picks, considers "activities and sights, natural attractions and beaches, food, friendliness, and overall value.", Rappler.
I think one of the reasons is the uncontrollable increasing number of tourists visiting Palawan each year. This plummeting of statistics of visitors made Palawan government more conscious now about protecting the coral reefs and lagoons. In El Nido, you can only visit one lagoon each day unlike few years ago when I first went there, we visited the Small Lagoon and Big Lagoon on the same island hopping boat tour.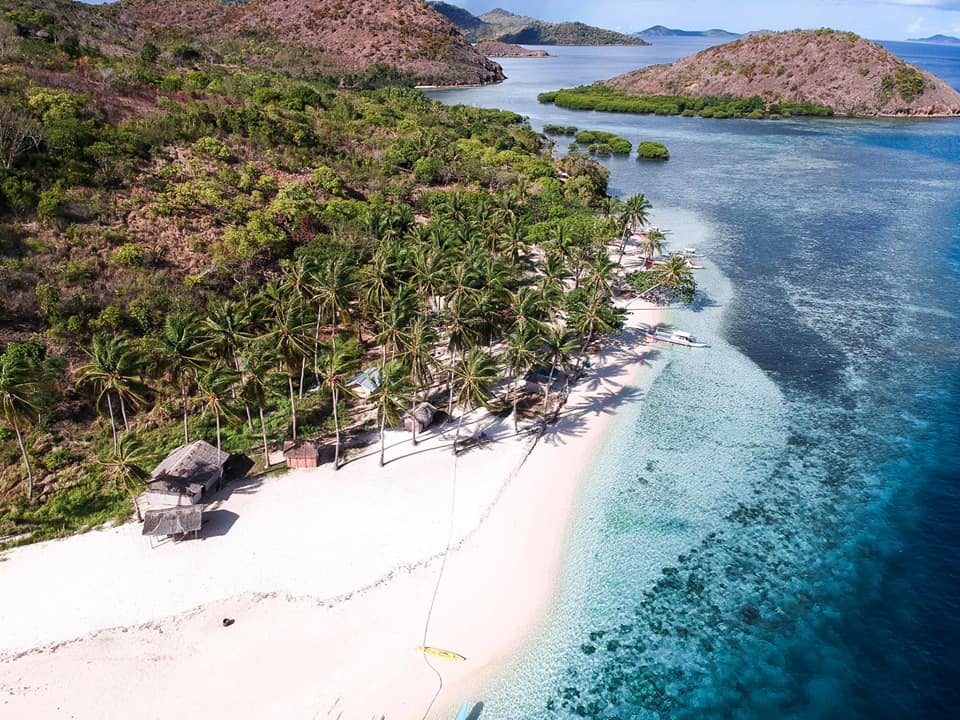 How to book a custom private multi-day boat tour between El Nido and Coron
There is tons to see between El Nido and Coron, around a thousand islands in this area, mostly pristine paradise beaches and undeveloped. If you are the kind of person who gets tired of being with the crowds when doing island hopping boat tour, our affordable customized private multi-day island hopping boat tour between El Nido (Sibaltan) and Coron is perfect for you!
You can check out this itinerary suggestion https://islandhoppinginthephilippines.com/palawan/various/suggested-itinerary/for off the beaten track ideas between Puerto Princesa and Manila, an increasingly popular tourist route and which includes El Nido and Coron.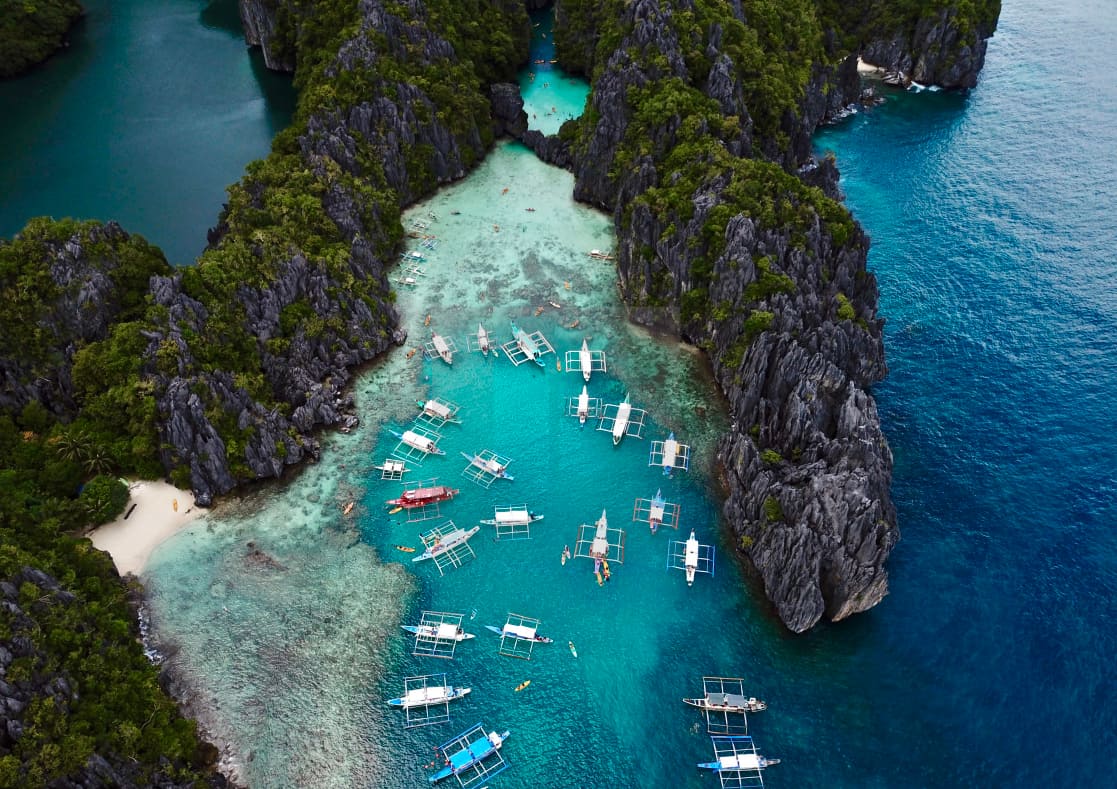 When you book our island hopping boat expedition between El Nido (Sibaltan) and Coron, you can customize it. You can either start in Coron or in Sibaltan. Sibaltan is an hour away by van from El Nido town – do not worry about getting there. We can arrange a private van transfer for you at around 2,500 pesos good for nine people.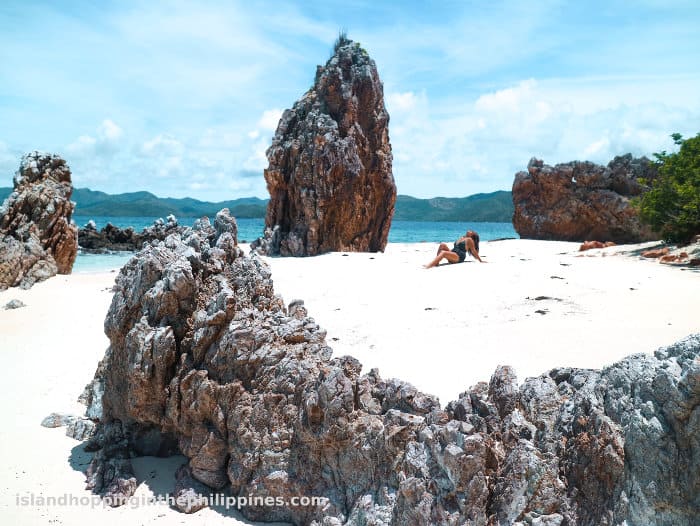 With our El Nido to Coron multi-day island hopping boat tour, you can choose from having private, open, joiner and even party boat tour.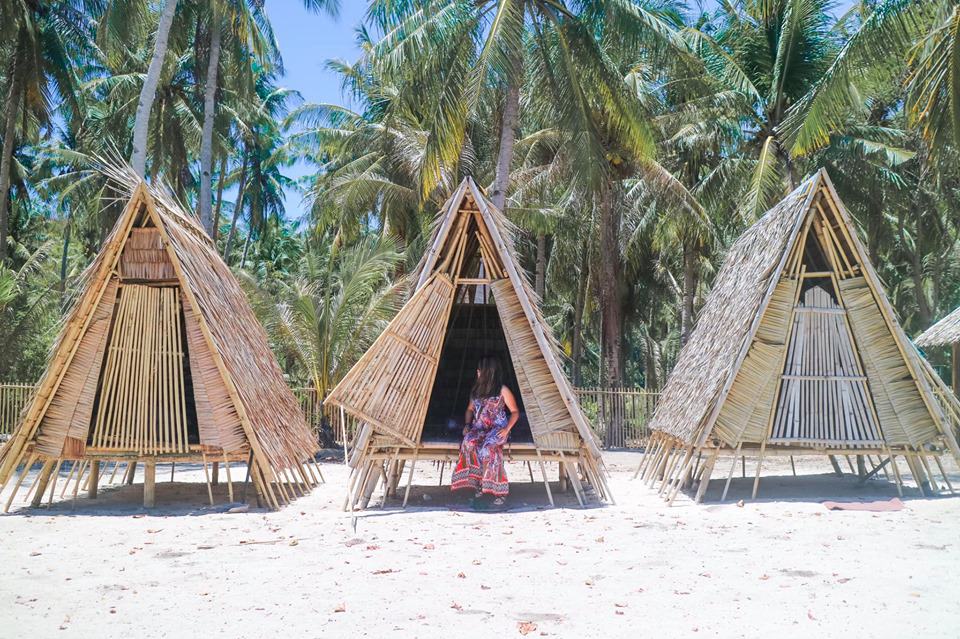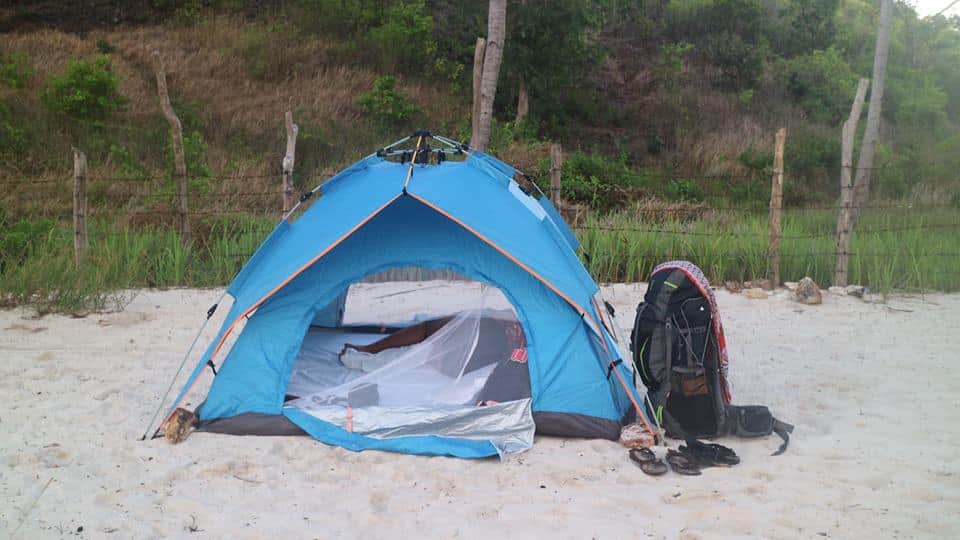 All inclusive boat tours
This multi-day island hopping boat tour includes basic accommodation for 500 pesos/night/person where you can sleep in a tent with mattress  or in nipa huts. If you want a fancier accommodation, that is also possible as long as you book it yourself.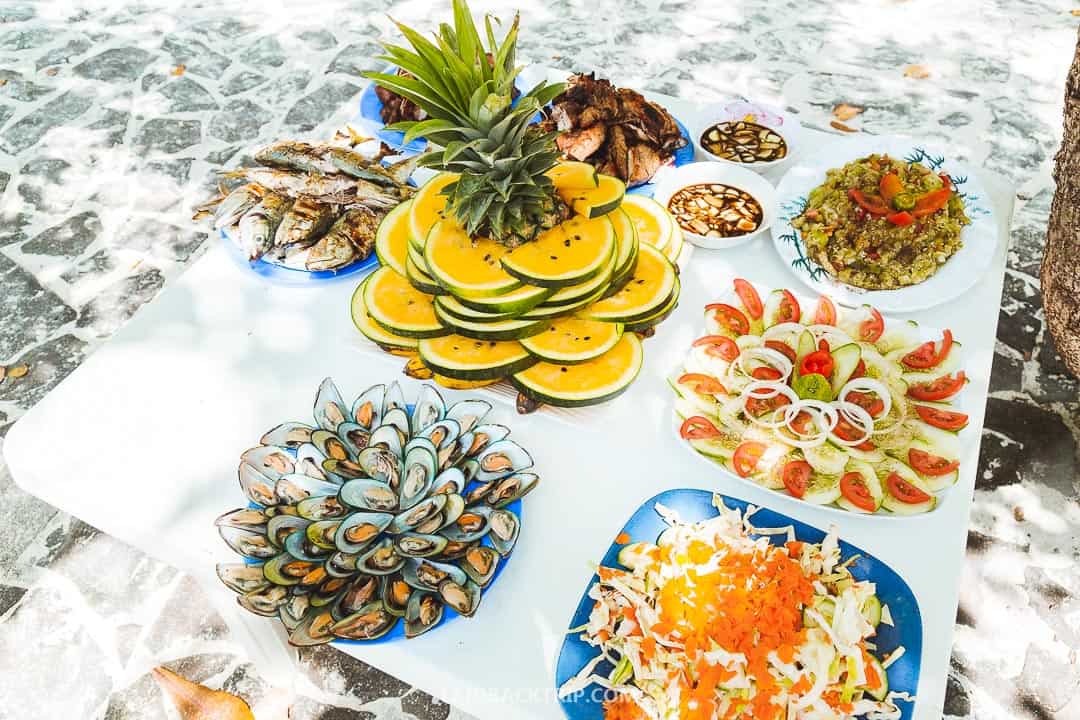 Custom cuisine
When it comes to food, our usual price is 250 pesos/person/meal. It is a basic meal, with some rice and fresh-caught fish. But if you want a fancy meal, you may inform your boatman about this and just pay extra.
Philippines is composed of thousands of islands and surrounded by the ocean, hence, it is rich in seafood. I have traveled in few countries and nothing could compare to how delicious and inexpensive seafood are in the Philippines.
Other activities on your boat tour
Fishing is one of the main livelihoods of locals in Palawan. Buying seafood directly from these local fishermen could save you a lot of money. Just ask your boatman about it. They said food is comforting, isn't it? From crabs, oyters, green shells, small and big fishes to squids, it will make your boat tour extra special. Please, also DO NOT FORGET to ask one of our boat crews to climb a coconut tree for you and get you a fresh coconut juice. Furthermore, if you have any food preferences, do not hesitate to tell your assigned boatman.
Fresh fruits abound
As a tropical country, we are also known to have the sweetest mangoes in the world. Guimaras is a place where you can find the sweetest mangoes but Palawan is also known for it. Mangoes in Palawan can be bought in much lower price during its season especially during April to May.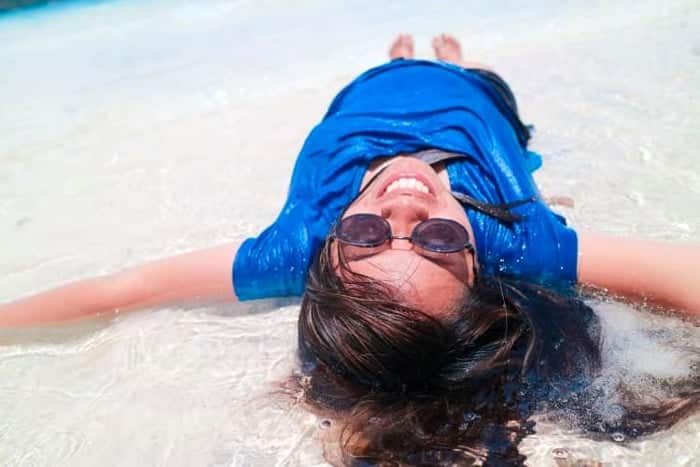 So, while you are visiting our country, Philippines, do not hesitate so treat and splurge yourself with our fresh and affordable seafood. Most importantly, explore pristine paradise beaches away from crowds with our multi-day island hopping boat tour. As a result, you cannot stop yourself from telling your friends how amazing your vacation was in Palawan, Philippines. Book your unforgettable boat tour with us by clicking the photo below!