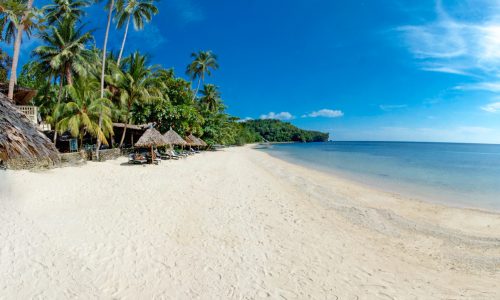 There are many places to explore in Negros Occidental. Sipalay City is definitely one of them. This Negros city boasts tourism marvels that sure are worth the visit (and the long drive!). Outside of Bacolod City, Negros Occidental has many underrated travel spots to check. While history junkies may look to check Silay and its old city charm, sand and sea adventure are of no shortage in Negros. Sipalay City is an underrated gem that awaits any adventurous soul.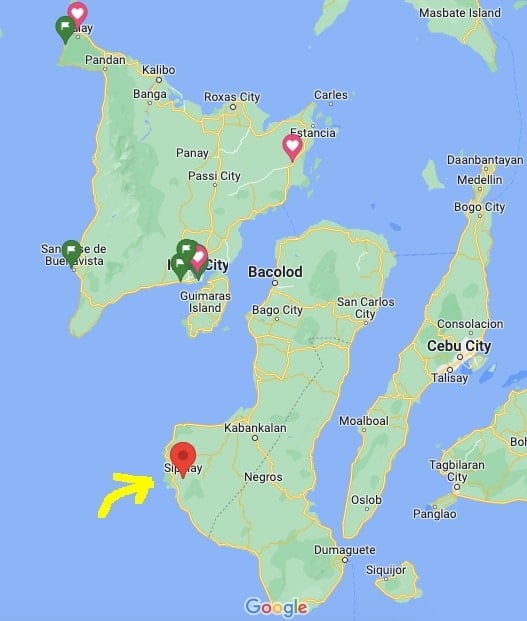 History of Sipalay
The history of Sipalay can be traced back to the early settlements of Bornean datus in the 1800s. Because of the fertile lowlands, houses were built and a village was established. However, the village was washed away by flood from the Sipalay river. Because of such a catastrophe, the villagers decided to relocate to a flat land across the river. In this new settlement the residents flourished the agriculture and marine industry.
When the Americans arrived in Negros, Sipalay was already an organized settlement. In the 1920s, there was already a complete political structure. It was then part of the municipality of Cauayan.
In 1948, former president Elpidio Quirino signed EO No. 185, proclaiming Sipalay as a town. In 2001, Sipalay was converted into a component city of Negros Occidental.
Not only does Sipalay have a rich history, it also has a rich variety of tourist destinations that will surely leave people awestruck. Here are some of them:
Best Spots to Visit in Sipalay
Sugar Beach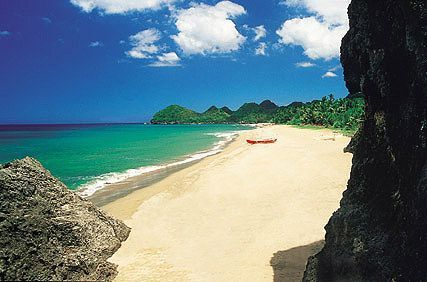 Sugar Beach is the "representative" beach in Sipalay. Yes, there are many scenic beach locations in Sipalay but Sugar Beach is the go-to spot for locals and tourists alike. Resorts are offering rental cottages for you to enjoy the sunrise while relaxing in its powdery white sand.  Trivia: it's called Sugar Beach because of its sugar-colored sand.
Perth Paradise Beach Resort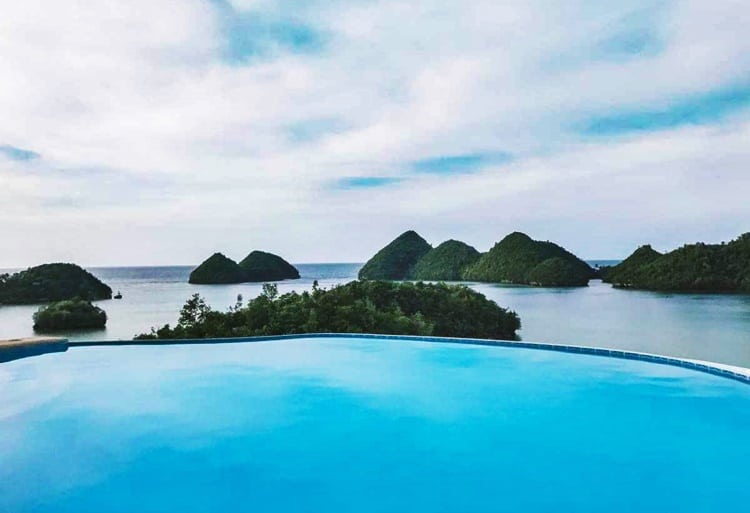 Probably the most ideal spot to take to "for the gram' shots. Perth Paradise infinity pool overlooks a magnificent view of islets surrounding the area. You can also visit some of them by jet ski or bamboo rafting. If these choices are too tiring, how about basking under the sun in a bamboo raft?
Tinagong Dagat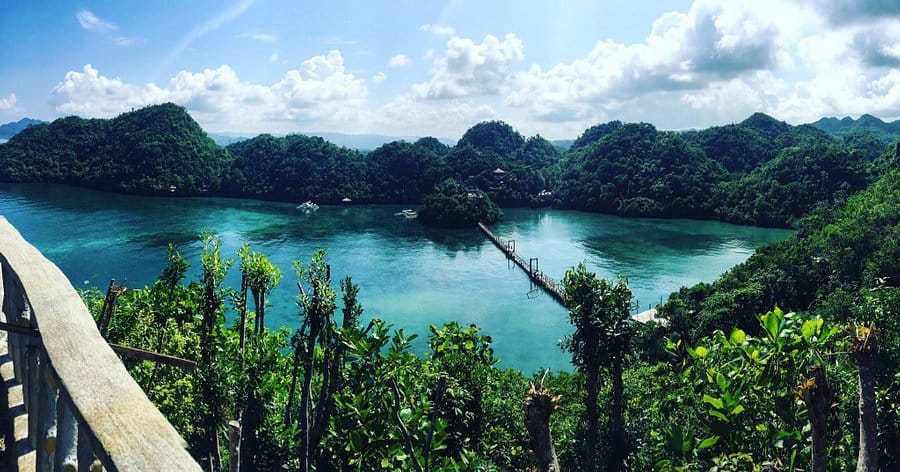 Much like Perth Paradise, there is a spot in this private cove that indulges visitors with a panoramic view of the surrounding islets. If crossing wooden bridges from one island to another isn't exciting enough, the viewing park will surely give you the perfect backdrop to your adventure shots.
Punta Ballo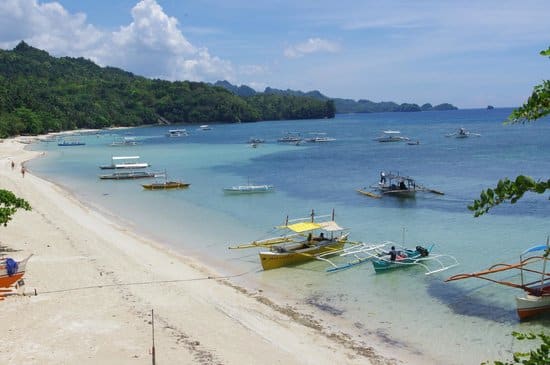 If you want a more secluded and quieter place, Punta Ballo Beach is the right fit for you. A stretch of white sand beach flushed by crystal clear waters. Punta Ballo is a real haven for folks who want to escape and relax. Spending the night in Punta Ballo is convenient with available private resorts in the area.
Poblacion Beach
This beach spot has the closest proximity to Sipalay Proper. So, after checking the far-flung spots, unwinding the night away in Poblacion Beach is your safest bet. Having your meal from the Sipalay food park is very ideal for any of your laid-back travel goals. While you're at it, you may as well appreciate the sunset and talking to locals for your next food trip destination in the area.
Danjugan Island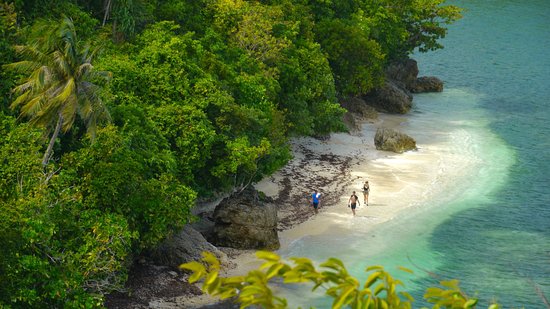 Danjugan is technically part of the town of Cauayan but it is just an hour's drive from Sipalay, so might as well make the trip. And it is worth the extra mile to say the least! Dajugan is a 43-hectare marine sanctuary managed by the Philippine Reef and Rainforest Conservation Foundation. If you want to commune with nature but still get the thrill of adventure, Danjugan Island offers the right spice for you.
How to get to Sipalay
The Bacolod-Silay Airport (Negros Occidental) hosts regular flights from Manila and other cities in the country. From the airport you can hail a cab to the South Bus Terminal and board a bus bound for Sipalay. If you can't find buses to Sipalay, you can take the Hinoba-an-bound bus and tell the conductor that you're bound to Sipalay. From the city, you can stand at the Gil Montanilla junction and hire a tricycle that will take you to Brgy. Nauhang. From there you can rent small boats to Sugar Beach.
Where to Stay in Sipalay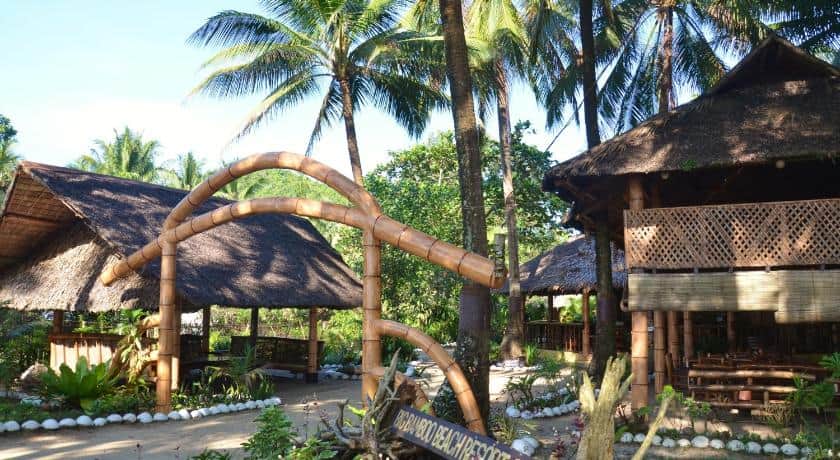 The most logical way to check out accommodations in the area is to start in the city center. There are a wide array of hotels and guesthouses in Sipalay city itself. Checking in the city center also affords you better transportation access if you want to explore other areas in Negros Province.  But if you want some tested and proven hotels, read on our list:
Big Bamboo Beach Resort
The Big Bamboo Beach Resort is the perfect example of real-life paradise. They offer freshly cooked food that you can savor at their beach front restaurant. They also have clean and comfortable cottages for you to have a restful day and a good night sleep after touring the city.
Easy Diving Beach Resort
Easy Diving Beach Resort is famous for its watersports experience. Aside from that, they boast of an atmosphere of serenity and harmony. With easy access to Sipalay's must-see destinations, it features Wi-Fi in all rooms, 24-hour security, a souvenir shop, a yoga room, recreational activities and a whole lot more.
It has top-class recreational facilities such as boats, canoe, hiking trails, watersports equipment rentals, and a yoga room.
Drift Wood Village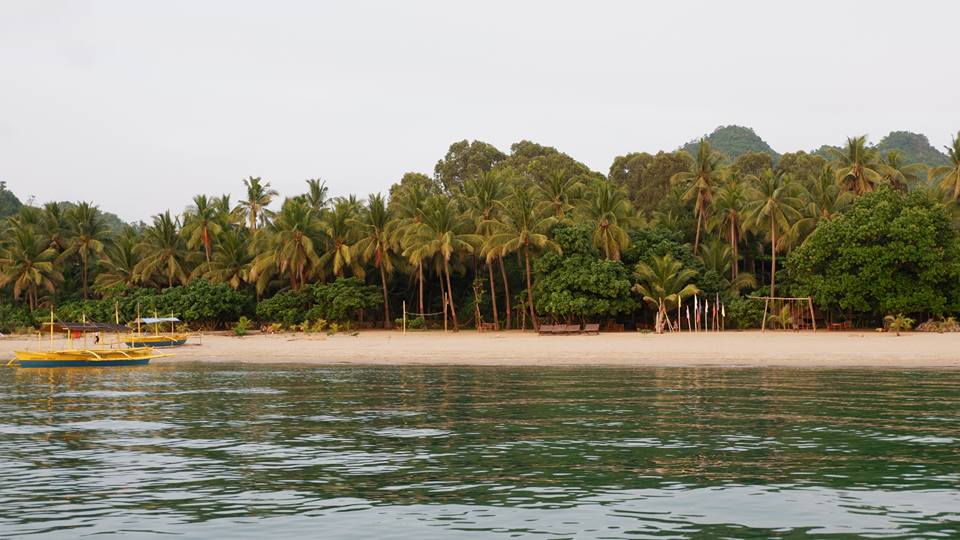 As its name suggests, this resort is made from driftwood and has since attracted backpackers for its cheap rates yet cool ambiance. Imagine waking up to the sound of waves and smelling the fresh sea breeze? That is what the resort promises to its guests. They have air-conditioned rooms and fan rooms with prices ranging from p400 to P2,000. Definitely pocket-friendly!
Takatuka Beach Resort
Eccentric — that's how they describe it. If you search for Takatuka Beach Resort on tripadvisor.com, you'll read tons of comments on its unique and crazy decorations. They have cozy rooms as well as other amenities and great service.
Jamont Hotel
Looking for a budget-friendly hotel that is in the heart of the city? Look no further as Jamont Hotel is ready to welcome you with airconditioned rooms, free internet access, an on-site restaurant and a pool. There's free parking, too, so guests with cars will not have a problem.
Where to Eat in Sipalay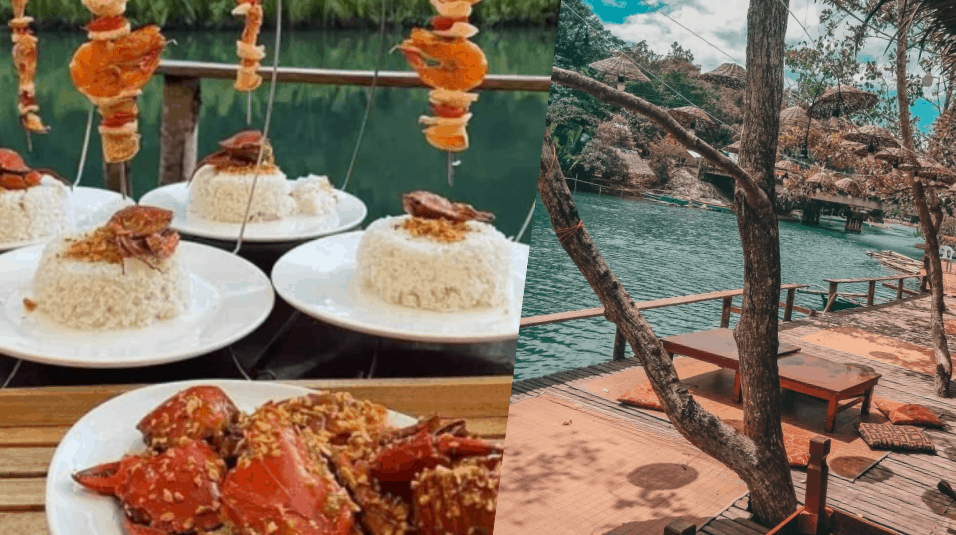 Sipalay, Negros is also home to world-class delicacies that will surely leave you drooling for more. Like other places, it has its local menus with fresh ingredients. If you want to check out its best restaurants, here is a list:
The Mixed Food Restaurant
This restaurant is famous for its authentic pizza and pasta infused with homemade tomato sauce and olive oil. Crisp, delicious and clean, their menu also has an array for food items to choose from including burgers and rice meals. They serve alcohol, too, in case you need a little push after a tiring and enjoyable day.
Location: Sipalay Food Park Manokan, Brgy. 2 Sipalay, Negros Occidental
Contact Number: 63 977 181 8869
Sulu Sunset Beach Resort Restaurant
Nothing beats filling your tummy while filling your eyes with a spectacular view. Sulu Sunset Beach Resort Restaurant is both an accommodation facility and a restaurant. Famous for its huge servings, they offer rice meals, pasta, pizza and salad. They have a bar too. Beer plus a view of the beach and sunset? It's nothing but perfection.
Location: Sugar Beach, Sipalay
Contact Number: +63 919 716 7182
Blu Mare
Have a taste of their own version of Italian dishes at Blu Mare Restaurant. It boasts of its authentic Italian food, great service and ambiance, a nice garden and Italian wine. Sounds romantic, right?
Location: Sugar Beach, Sipalay
Contact Number: +63 915 480 6904
Fish Tank Seafood Restaurant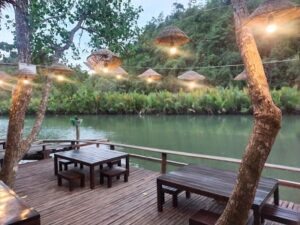 They say you can never go wrong with seafood (except of course for people with allergies). In general, the Philippines is also famous for its abundant marine life, and Sipalay happens to be one of those cities who can confidently boast about their marine industry. Fish Tank Seafood Restaurant is famous for its fresh seafood and a variety of meal options. Imagine eating freshly caught fish while basking in nature. Yum, yum.
Location: Brgy. 3, Sipalay
Contact Number: 0909 823 3475
With exciting spots fits for any kind of adventure and a whole lot more, Sipalay is a tourist haven that is sure to capture anyone's soul. You just want to come back for more!
Or, if you decide to check out Palawan, our small family operation organizes private custom boat tours through the Palawan area, voted the best island in the world, with its 52 pristine white sand beaches and some of the clearest waters in the world.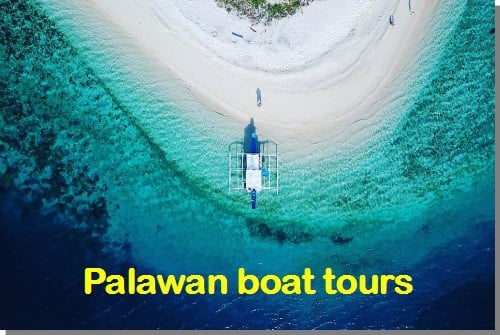 Experience the thrill of island hopping in the Philippines