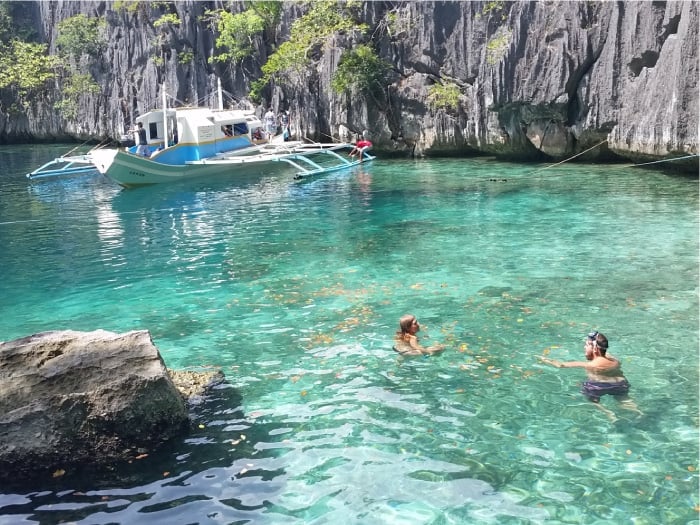 Paradise boat tours off the beaten path
Custom private custom tours between or in El Nido and Coron (sample itinerary). Get away from the crowd and enjoy your vacation at your own pace. Ideal for romantic couples or families. For romantic couples, my wife arranges great proposal tours! Prices depend on number of people and number of days, for which you can use our price calculator.
These are all-inclusive prices which include three hearty meals a day, all the entrance fees and basic accommodation of your choice, whether in air-conditioned hotels, bamboo huts or in tent on the beach with mattresses, sheets and pillows. Or you can stay in fancy accommodation of your choosing – we're flexible and aim to please!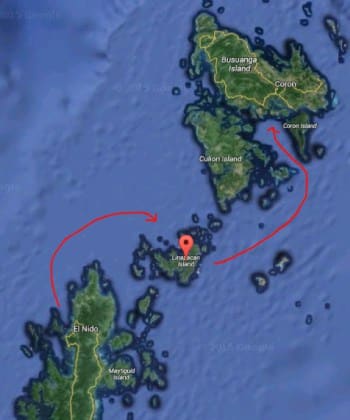 Discover beautiful Palawan with a private custom boat tour between El Nido and Coron. We also arrange private custom tours in Coron and El Nido only, or if you have extra time we are happy to suggest where to continue in other areas of the country.
Contact us for a detailed quote for your specific needs. Check out our videos page!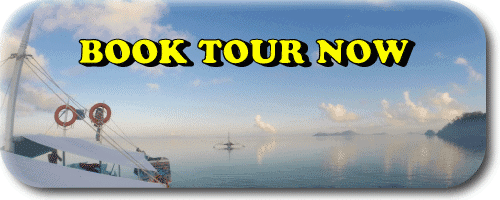 Check out our customer testimonials on Google Maps and Facebook!
Choose which spots to go to and proceed at your own pace. Check out the great testimonials from our customers.
Here is a drone video by one guest on a boat trip through this magical area:
More videos here, or for those who like pictures, check out these on our facebook page: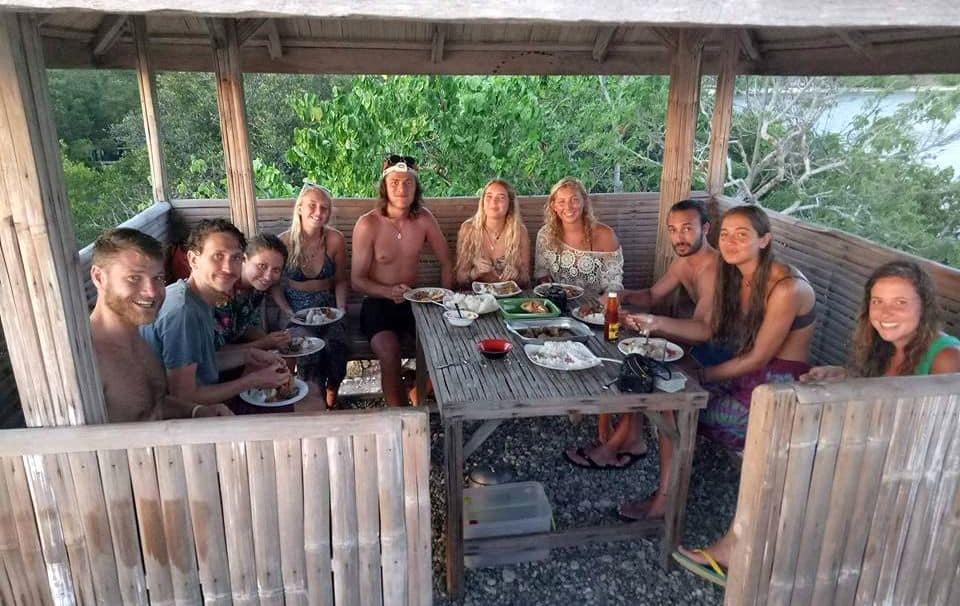 The tours include three square meals a day, fruits and other snacks, accommodation, the boats are equipped with tents, snorkeling gear, mattresses and sheets, and we'll even through in a case of beer or bottle of red or white wine to get you going. Wakeboards, kayaks and speargun available for rent.
Here are some suggested stops you can visit or sleep at, more details for each stop here:
Check out the below video for excerpts of a 6 day, 8 island hopping tour of the area to see how clear the water is, a glimpse of some of the many paradise and undeveloped islands, and the endless amount of excellent snorkeling:
Below are samples of what you will be able to experience among the hundreds of islands in this area.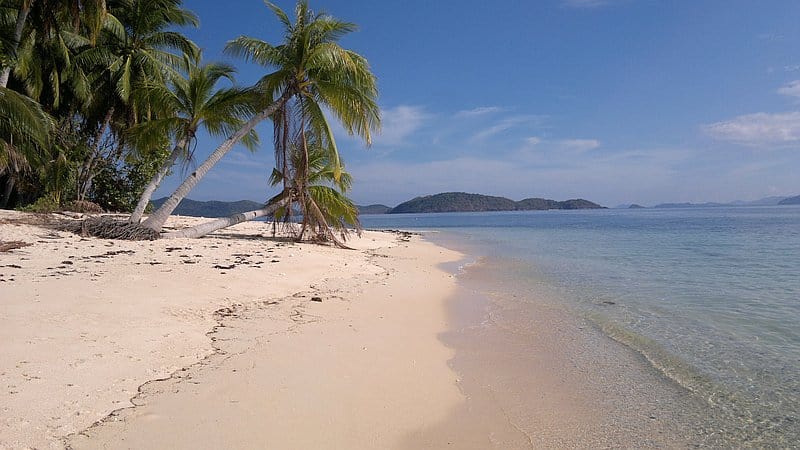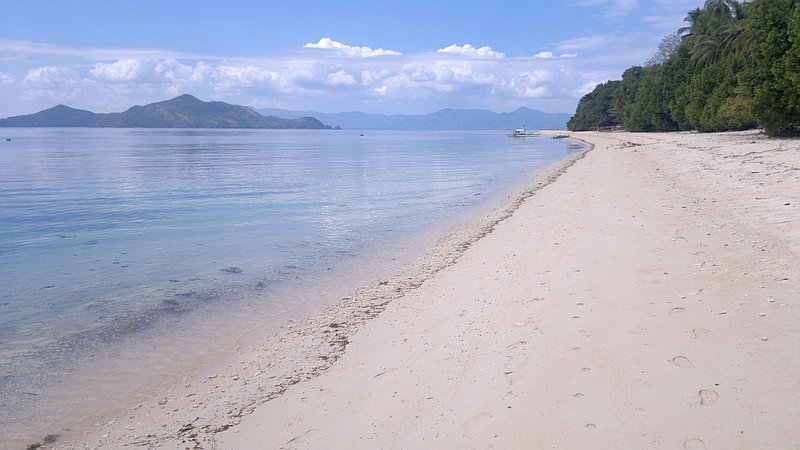 Sleep on deserted islands to yourselves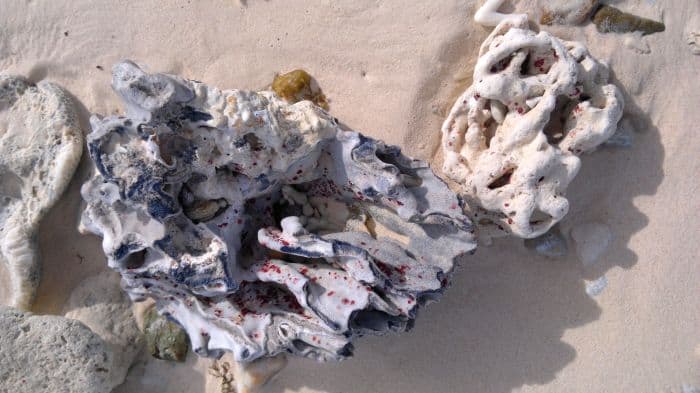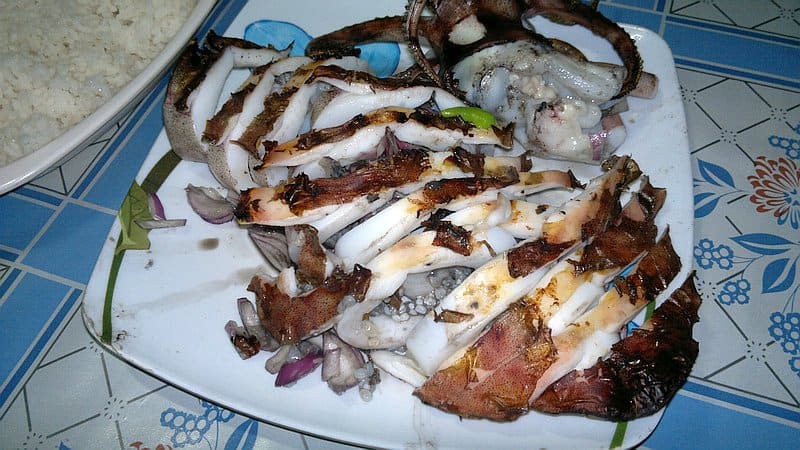 Fresh seafood caught by local fishermen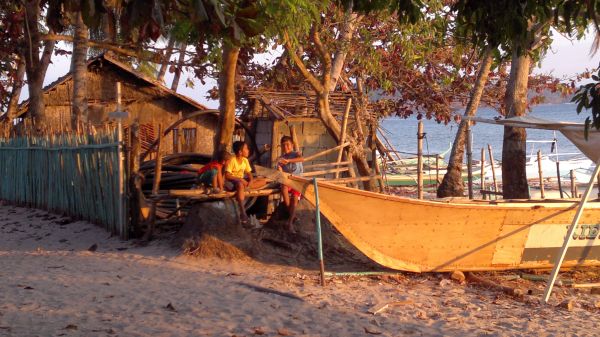 Experience rural Filipino life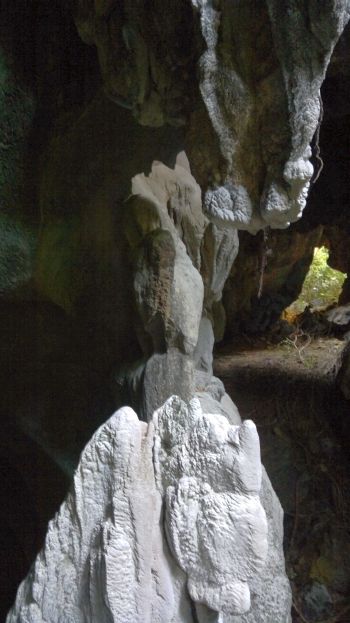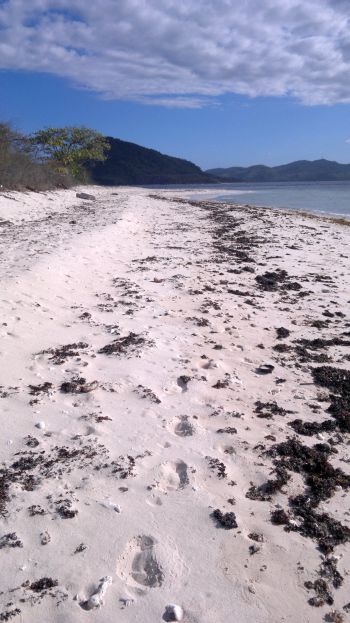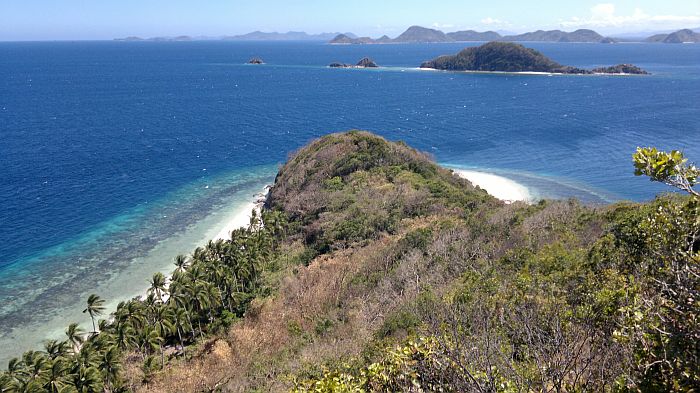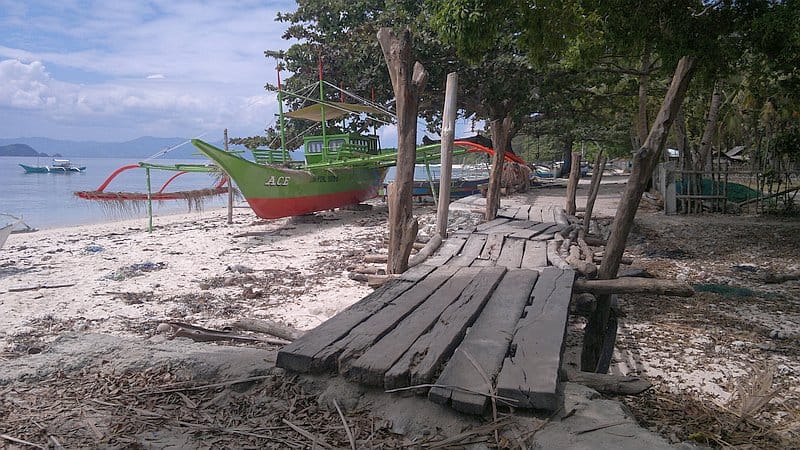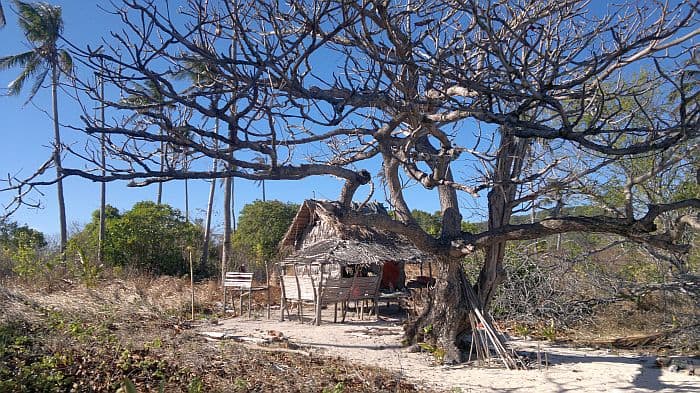 A lone caretaker's hut where he lives with his wife and daughter on one of the deserted islands
(200 hectares with four private beaches)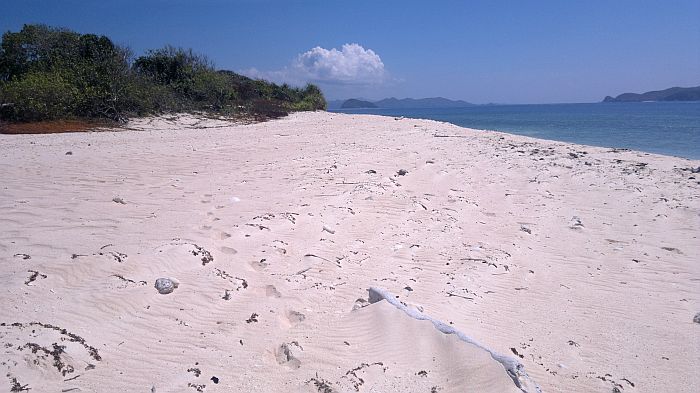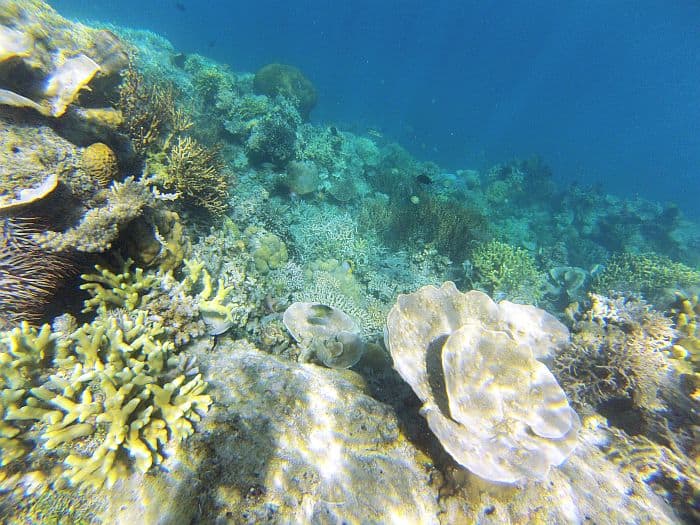 Snorkeling in Linapacan, clearest waters in the world.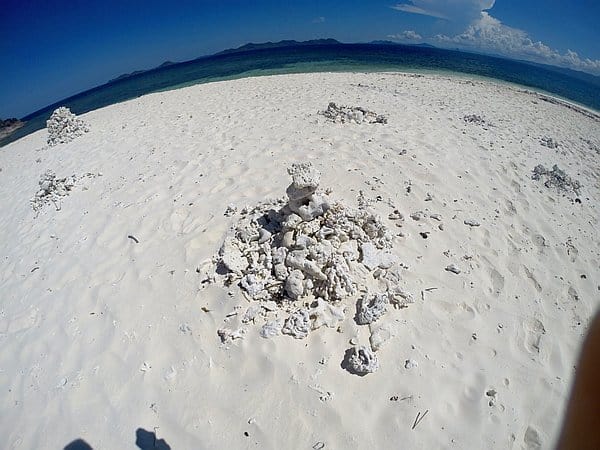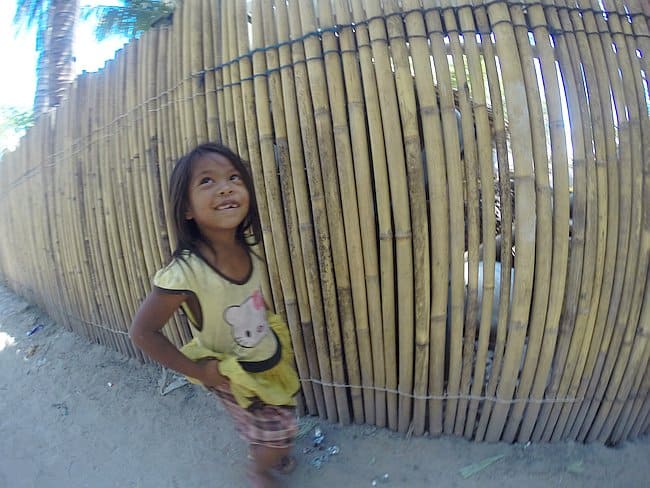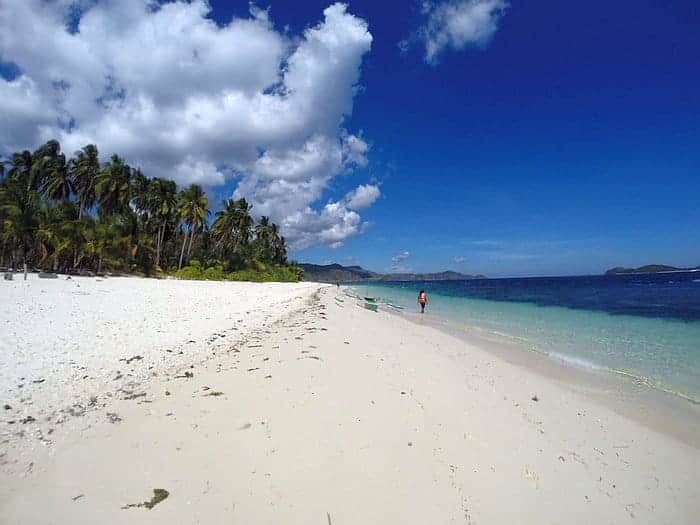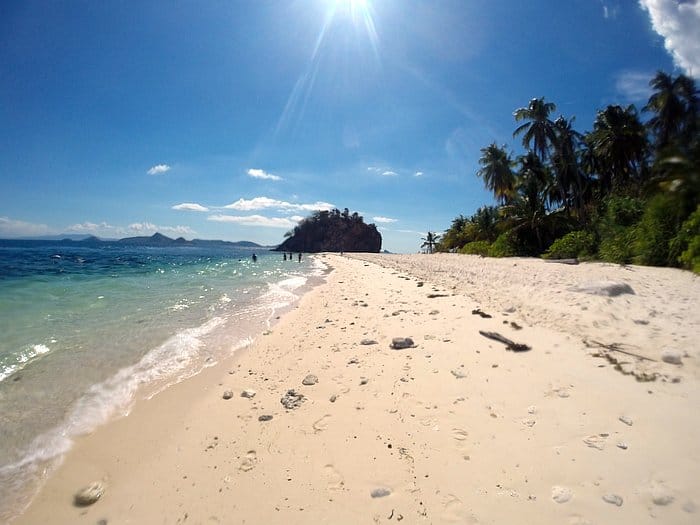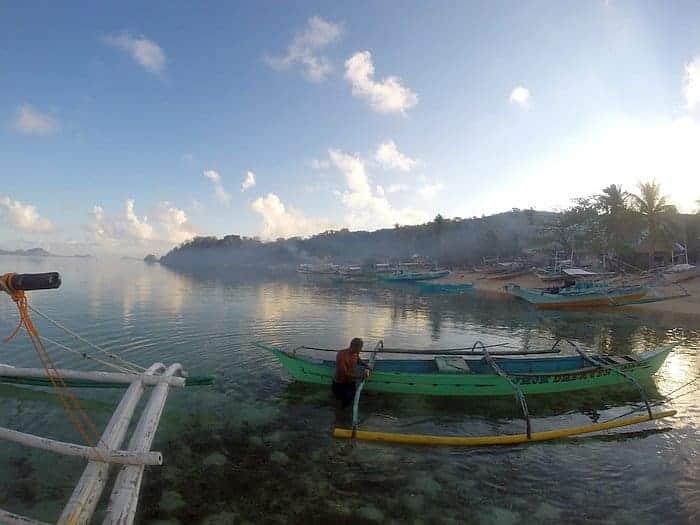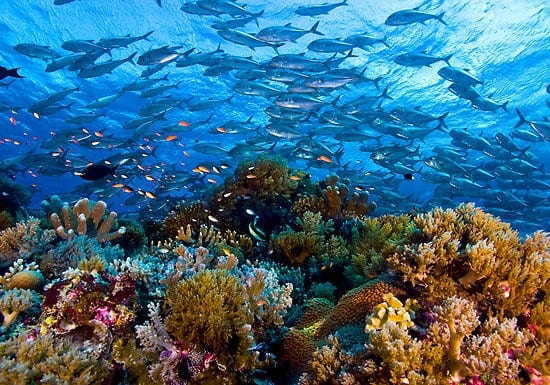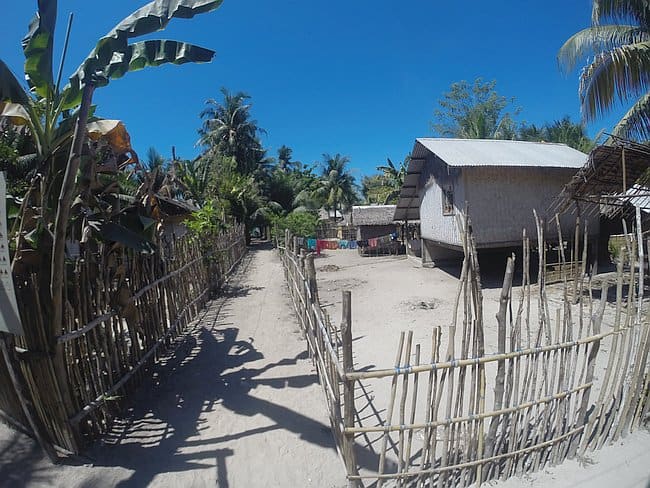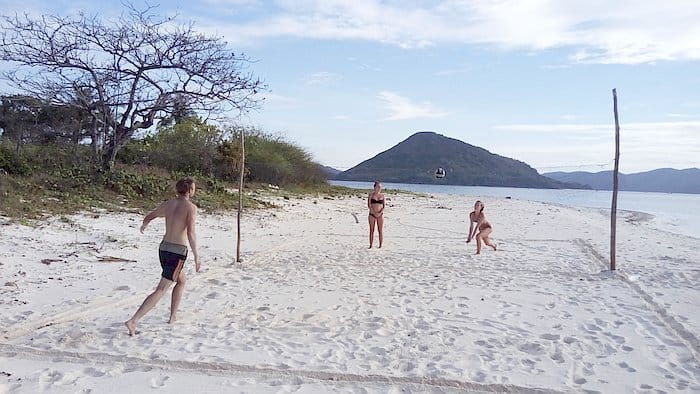 And while you're at it, make sure to drop by our kitesurfing nature sports camp!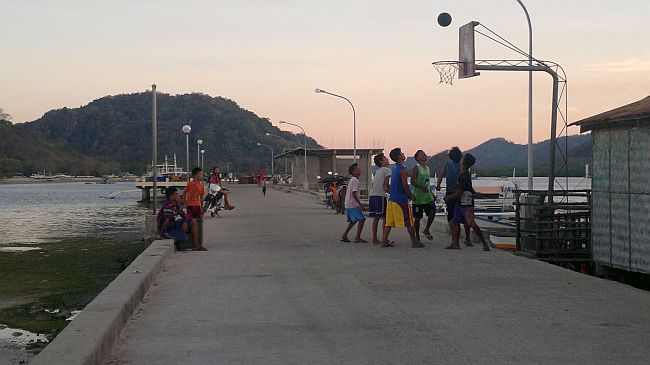 There is also diving (two shipwrecks) and the Old Spanish Fortress in Linapacan and
climbing island rock faces that plunge straight into the ocean (pictures coming up).
Or check out our suggested travel itinerary for the Palawan area.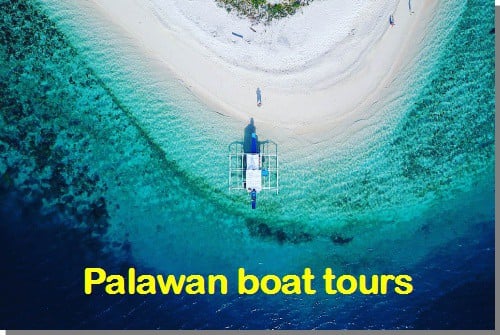 Package tours in other areas of the Philippines