Henkey owns a grocery store and homestay on a small rural island near to Linapacan. He also collects catch from locals to ship off to Manila, so you can expect an abundance of seafood here, and be pleasantly surprised by his excellent cooking! His stop is one of our favourite recommendations as a sleep over or at least lunch during a tour. There is a small lagoon at the end of his beach for interesting snorkeling, and a small private beach just around the corner from that.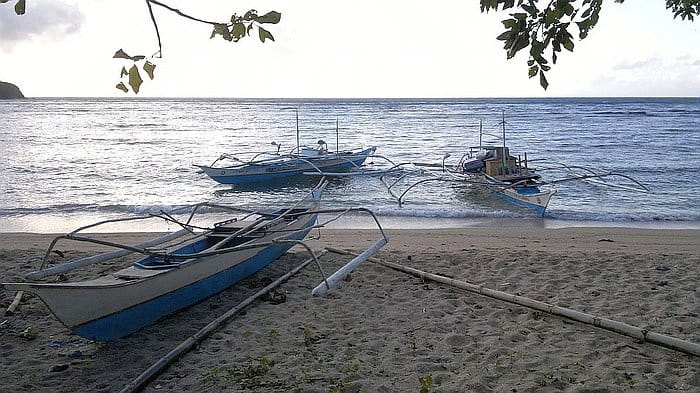 Two of his boats bobbing in the background, the left his smaller one and suitable for locals tours,
the right one larger, for up to five people with gear and for longer tours. 
Filipino style pool at his homestay.
Henkey's son and daughter-in-law who will accompany you on your tours, together with Henkey's other son.
Back to list of boat operators.