Diving Reefs and Shipwrecks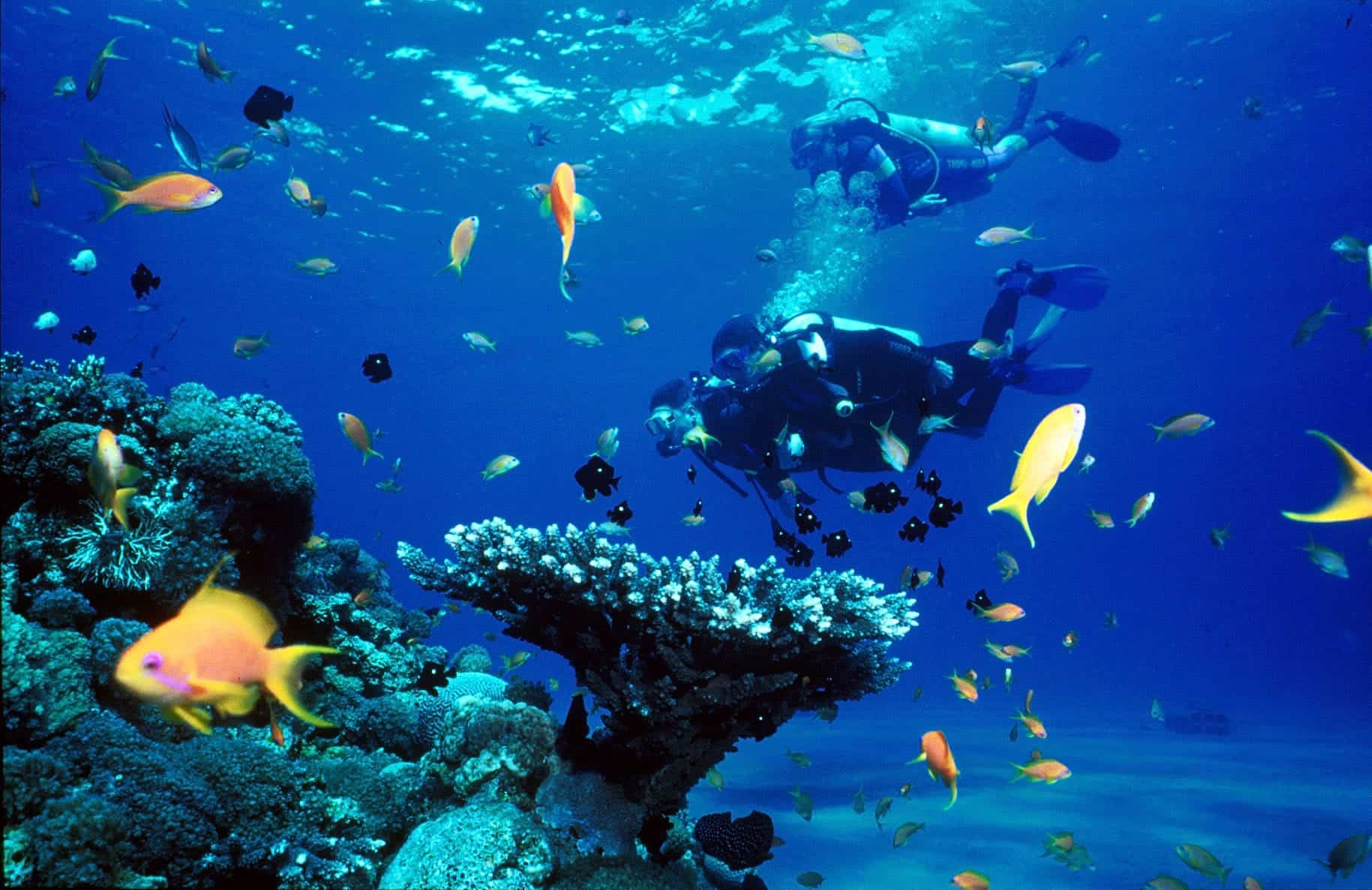 Coron has been considered as one of the best spots in the World for Wreck diving! On the 24th of September 1944, 24 Japanese Ships were sunk by an Americain Air raid. There were 12 shipwrecks that have been discovered up to now. The shipwrecks are very well preserved and are all located in quite shallow water, perfect for recreational diving. However it is best to be at least Open Water Advanced to fully enjoy the shipwrecks as some dives can be quite challenging.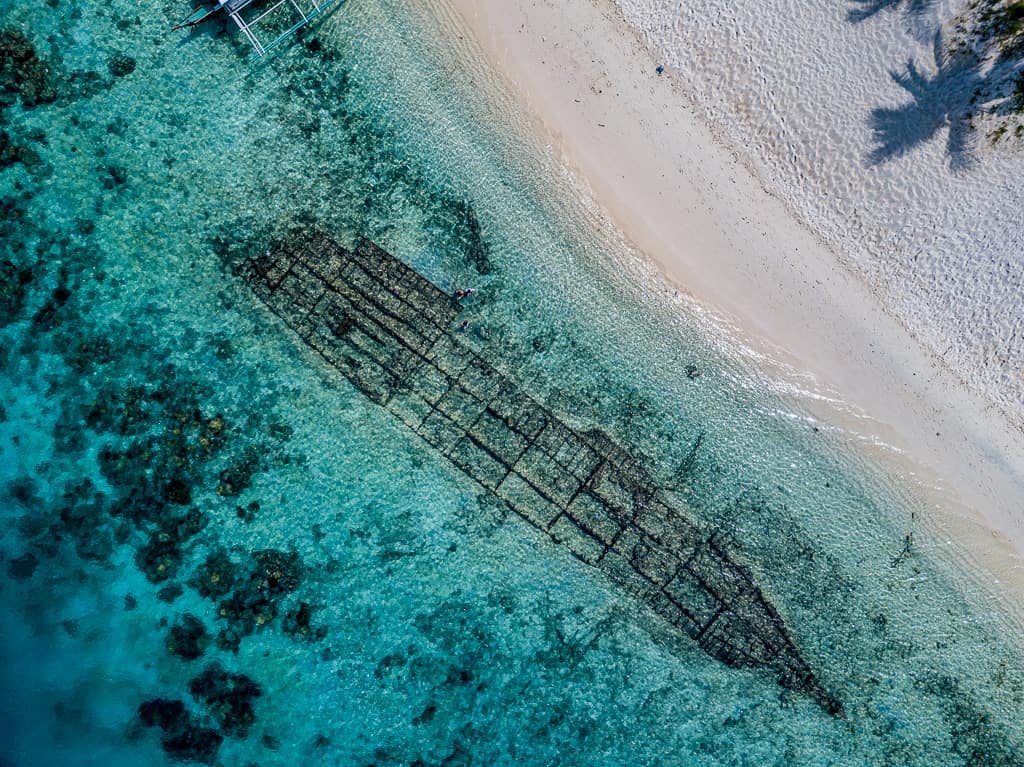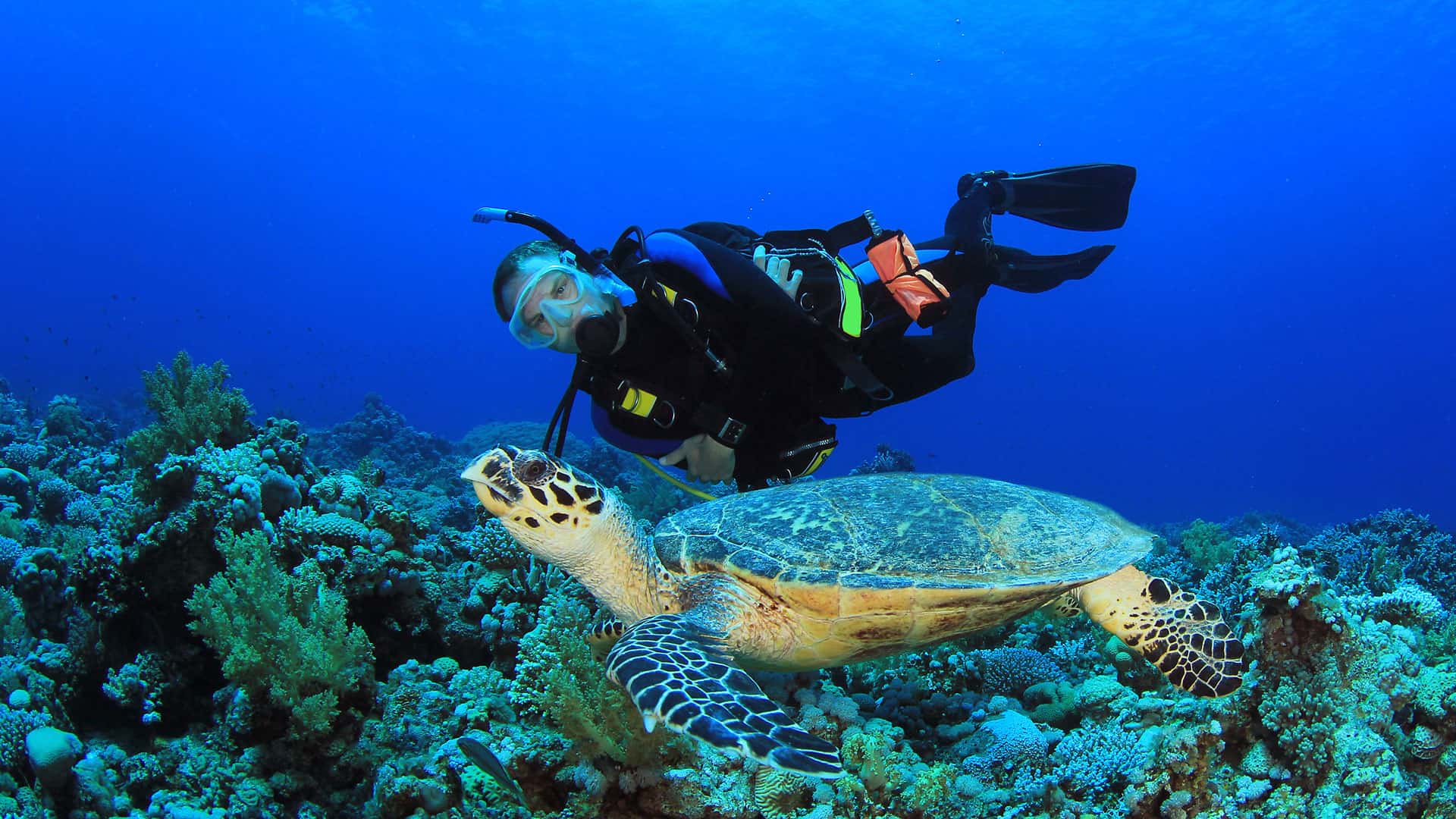 Most of the wrecks are really big (up to 160m!) and require more than one dive if you want to explore the entire ship. There are also boundless possibilities of penetration and even very deep penetration (especially on the Taiei Maru and the Akitsushima ) for the most experienced divers!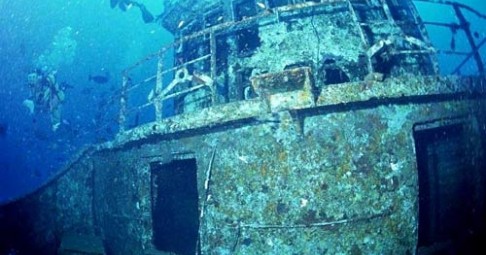 The shipwrecks lay either upright or on the side. Their depth is ranging from 12m to 30m. Only the Irako wreck is deeper, at 43m.
However, the visibility is often low (from 5m to 15m) and the marine life around the shipwrecks is poor with mostly Scorpionfishes, Crocodilefishes, Nudibranchs are the usual reef fishes like the Triggerfish or Clownfish. Groupers and Barracudas can also sometimes be spotted. So if you come to Coron it is definitely because you are passionate about Wreck Diving, not just to see the fish! This place is really beautiful and divers coming there are usually delighted!
Best time to dive in Coron, Palawan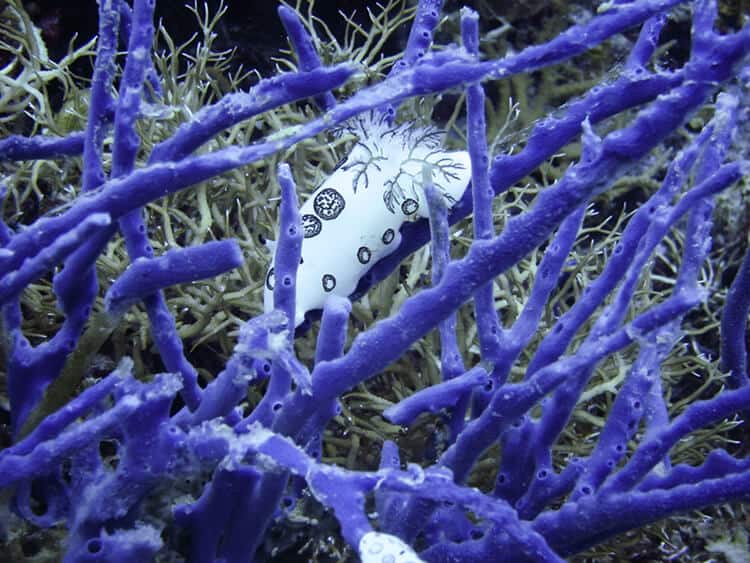 Diving Season
It is possible to dive around Coron all year round. However they can experience some bad weather during the wet season (June to September / October) that can sometimes prevent any diving from happening. The best weather is usually from December to March and it is also at that time that the visibility is at its best.
Scuba Diving conditions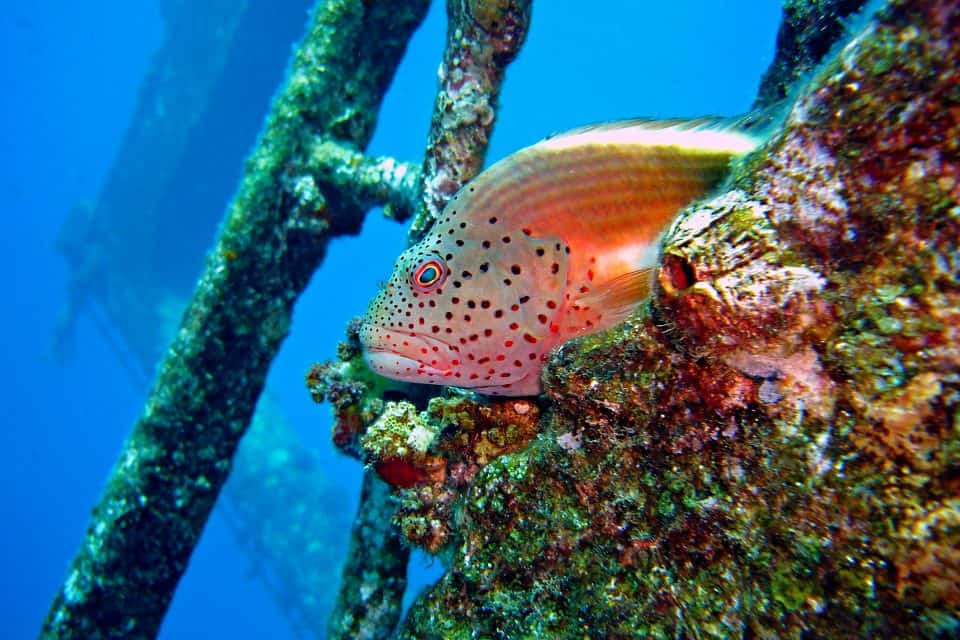 Water Temperature: ranging from 25°C to 31°C depending on the season.
Currents: From gentle to strong depending on the tide and location.
Visibility: You can expect a visibility of 5m to 15m. The best visibility is usually during the dry season (November to May).
Lusong Gunboat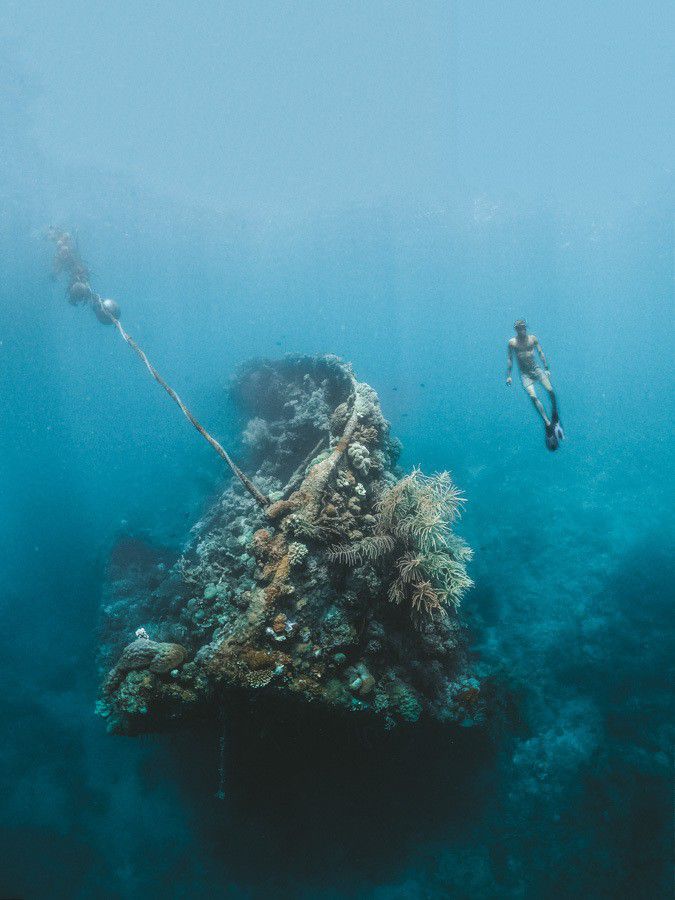 The Lusong Gunboat Wreck is a popular snorkeling and Scuba Diving site in Coron Bay. It is a shallow spot with the shipwreck being between 5m and 15m deep. The boat is about 25m long. This shallow shipwreck dive is ideal for amateurs. In addition, the reef life is fantastic with plenty of small fishes all around the Lusong Gunboat. It is usually done as the second relaxing dive of the day.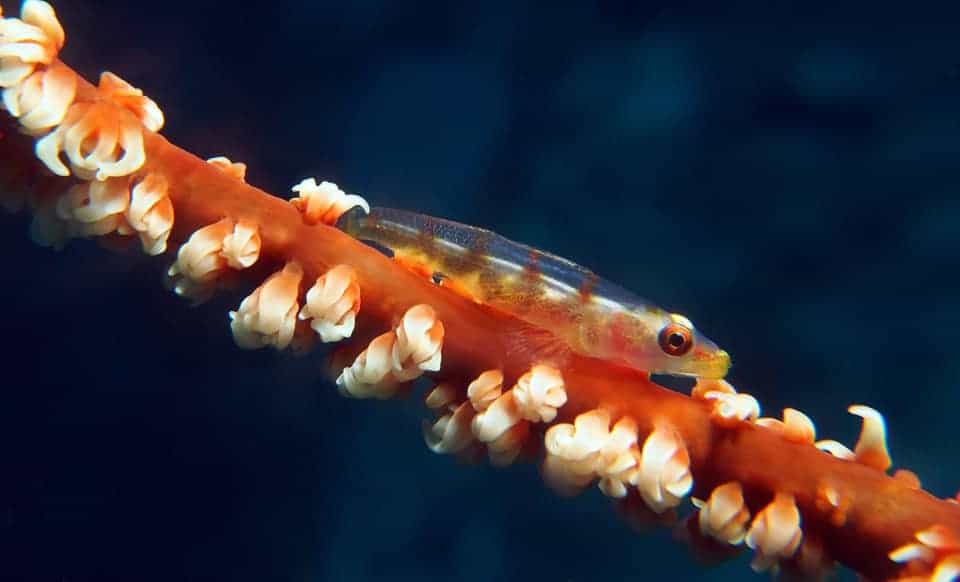 This spot is perfect for macro underwater photography as there is plenty of things to see and you will a long bottom time. The hard and soft coral is great on the nearby reef perfect to finish your dive in shallow water.
It takes only 5 minutes to reach the place from the Coron Resorts.
This location is a Reef. You can dive Lusong Gunboat all year long.
Access: from the Shore.
Level: Advanced divers
Irako Wreck Dive Site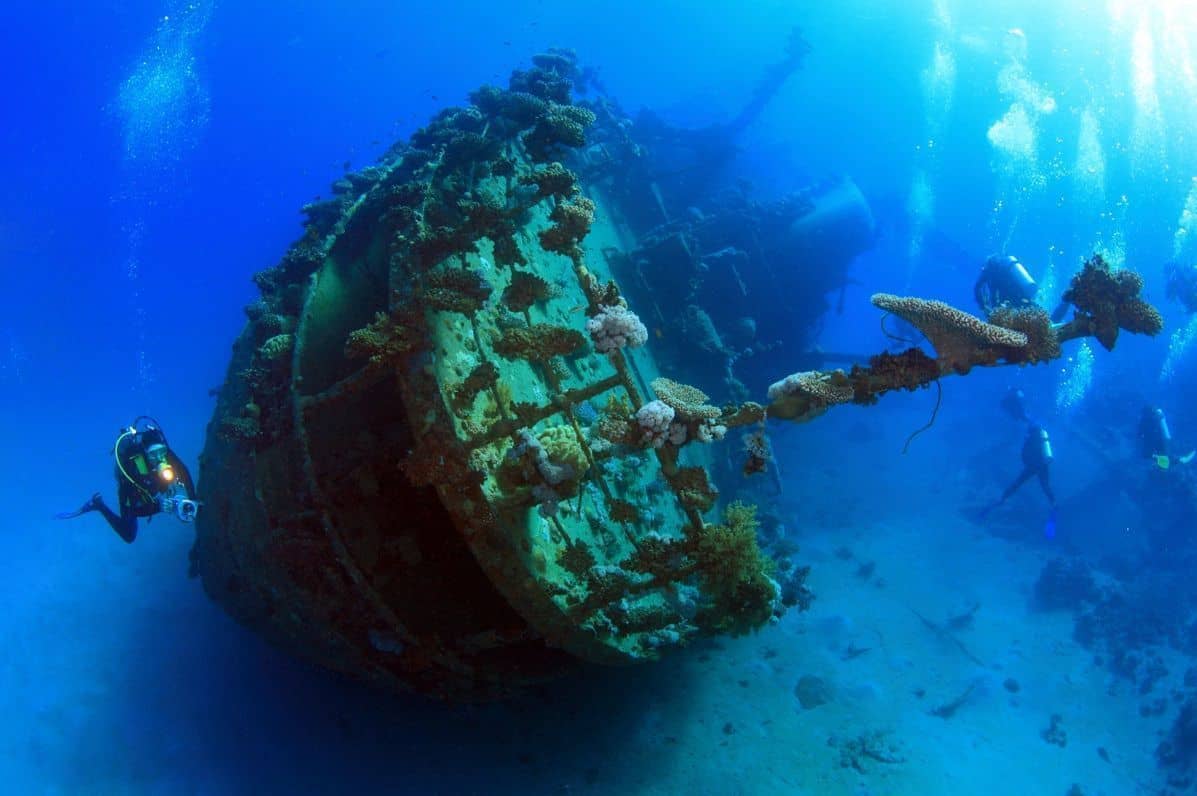 The Irako Wreck is one of the best Wreck Dives of Coron Bay in Palawan and in the Philippines. It is a 147m long and 19m wide former Japanese Refrigeration Ship. It was sunk during World War II in 1944 by an American air attack.
The Irako Wreck I lies now 40m deep still pretty much intact. The visibility is usually good and there is a great marine life surrounding the shipwreck making it one of the best dive sites around Busuanga Island. Here you can spot hunting Tunas and Groupers as well as Green Sea Turtles and Lionfishes. Barracudas and Trevallies can also be seen patrolling the ship. The hard and soft Coral all over the Irako is great especially on the superstructures.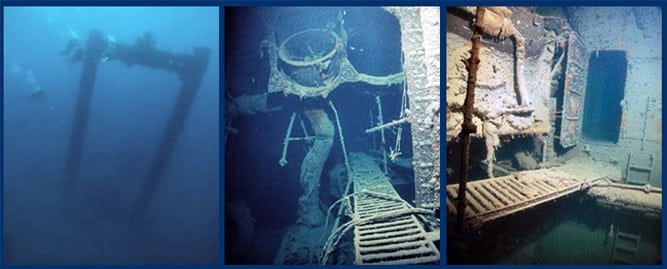 The main deck is 34m deep and has penetration opportunities in the Wheelhouse and the Cargo bays. The Engine Room is also penetrable but at this depth it should only be attempted by very experienced divers with the necessary equipment.
Due to this great depth and sometimes strong currents it is best to be an Advanced diver to fully enjoy this amazing wreck! Moreover, it is better to dive with Nitrox gas if you want to increase your bottom time.
The Irako Wreck is located just 10 min by speed boat from Coron Dive Resorts just south of another beautiful shipwreck, the Kogyo Maru!
Most people are here for Wreck Diving. You can dive Irako Wreck all year long.
Access: from the Shore.
Level: Advanced divers
Akitsushima Dive Site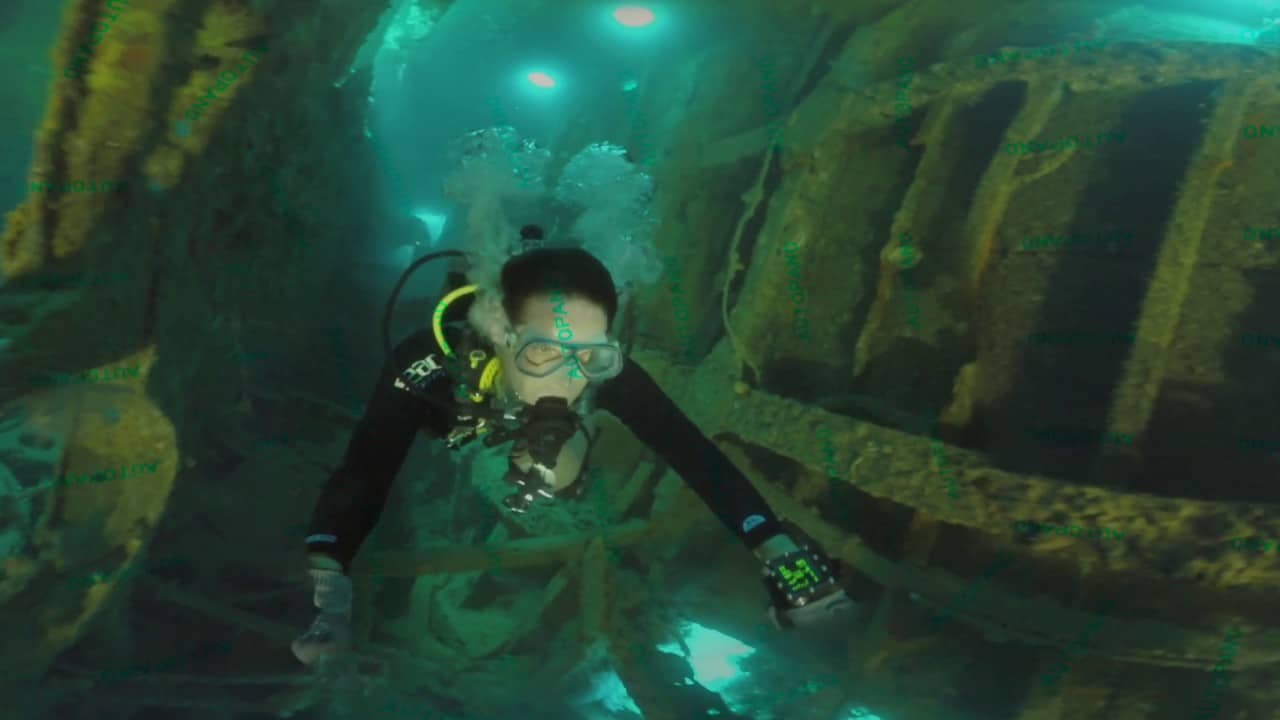 The Akitsushima Wreck is a former Seaplane Tender sunk in Coron Bay in Palawan. This former war ship is 118m long and is now one of the best dive site around Coron. It is located not far from another great spot, the Okikawa Maru Wreck.
The Akitsushima has been sunk on September 24 1944 during World War 2 by an American Air attack. It now lies in good shape on her port side 36m deep. The shallowest point of the shipwreck is 22m deep.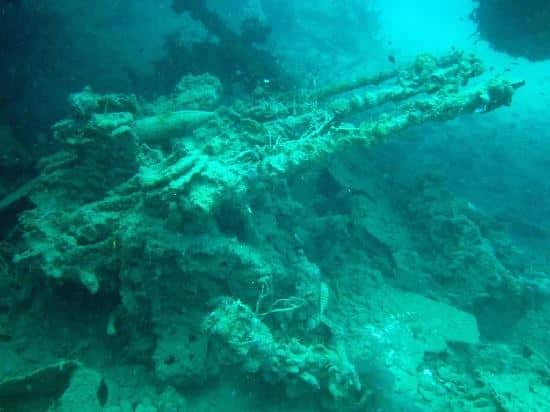 There are several penetration possibilities especially in the engine room where you can observe the machinery and the 4 engines. Due to the depth this should only be done by divers with a wreck diving certification.
The Seaplane that the Akitsushima was carrying disappeared in the explosion after she was hit at the stern and then sunk in a few minutes. You can still see the huge crane that was used to lift the seaplane. There is also an antiaircraft gun that you can find near the seabed.
You can spot also some interesting sea life with Barracudas, Tunas and Batfishes patrolling around the Shipwreck but there is not so many fishes.
Due to the depth and sometimes strong current this dive site is reserved to Advanced Divers.
Most people are here for Wreck Diving.You can dive Akitsushima all year long.
Access: from the Shore.
Skeleton Wreck Dive Site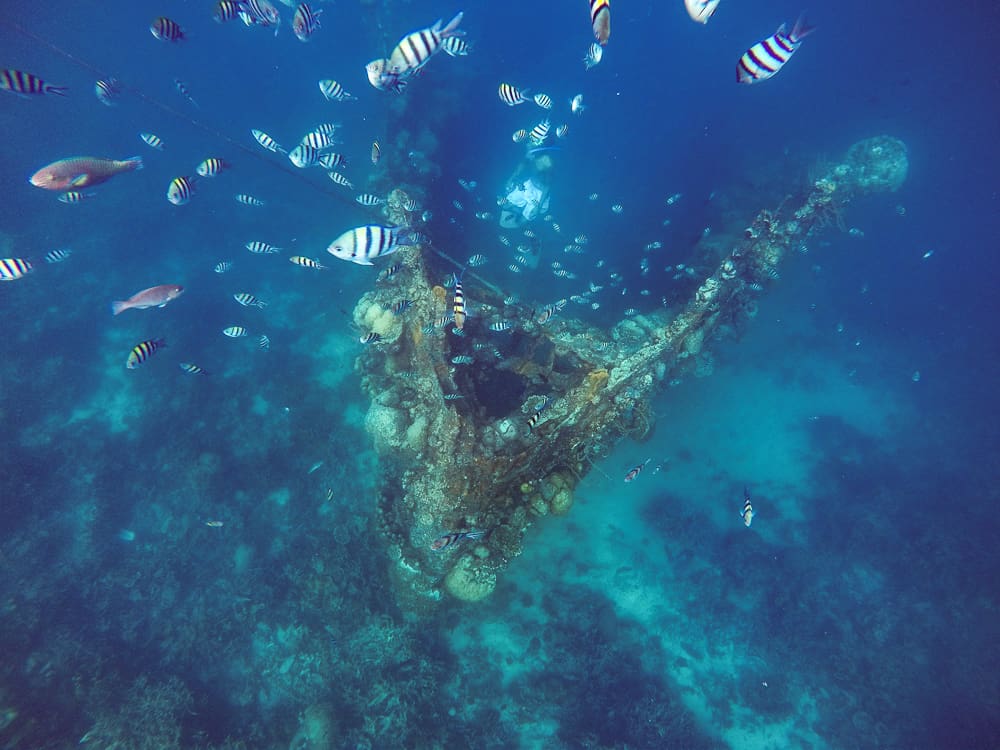 Skeleton Wreck is a popular Snorkelling spot in Coron Bay. It is also possible to scuba dive this small 25m long Shipwreck. The top of the Skeleton is 5m deep and going down to 22m at the stern. This is an easy dive ideal for beginners.
The reef is also really nice with a teeming reef life giving good underwater pictures opportunities. It is possible to rent a fisherman boat in Coron to go on a Snorkelling day tour to explore the best spots around Busuanga Island.
This location is a Reef. You can dive Skeleton Wreck all year long.
Access: from the Shore.
GOOD NEWS! We now offer fun dives in Coron for as low as 5,000pesos for 3 dives including rent for scuba diving equipment. This is one of the activities you can do while island hopping in Coron. Send us a message for more information at info@islandhoppinthephilippines.com.
Click following if you'd like to book a private boat tour between El Nido and Coron or just around Coron only.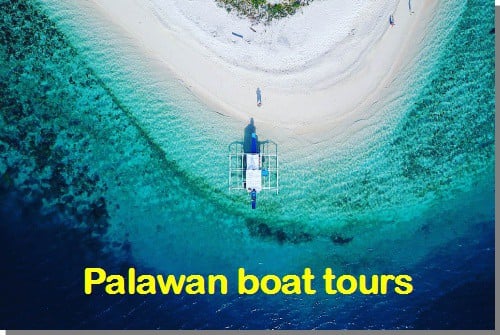 Experience the thrill of island hopping in the Philippines