Kayangan Lake
No. 3 of things to do around Coron according to Tripadvisor.
But it requires a steep 75m climb (about 300 steps total), both up and down into it, about 15 minutes if you are in reasonably good shape. That includes the waiting time, as the path is too narrow to accommodate traffic in both directions, and because it is a popular destination, be prepared to slide to the side and wait occasionally.
It is a hall of fame awardee for the cleanest and greenest inland body of water in the Philippines and dubbed as the cleanest lake in Asia. However, when I was there it didn't seem so clear but somewhat murky, and hardly as clear as the waters around Linapacan.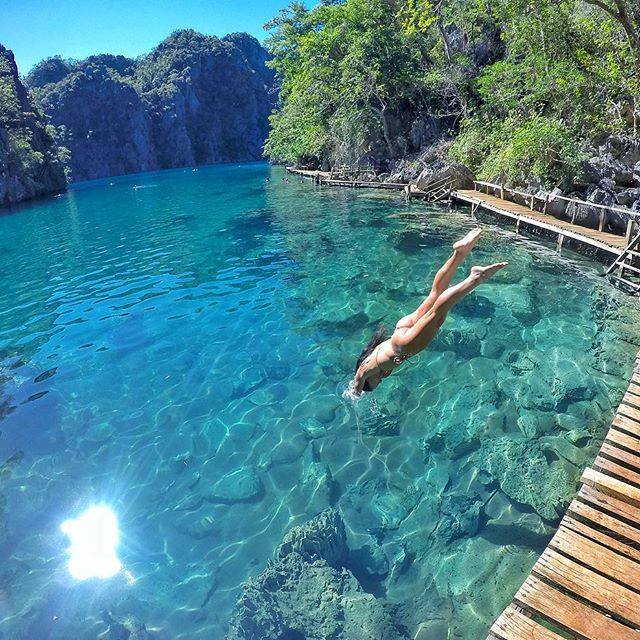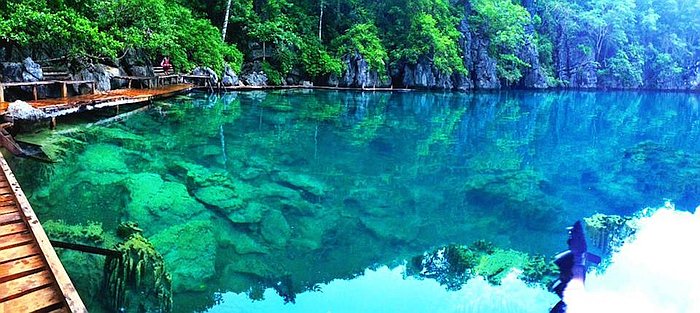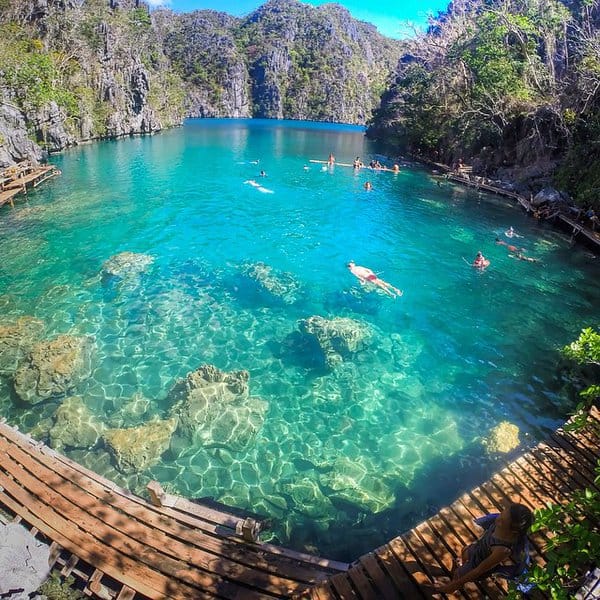 If the climb is too much for you, another alternative is the nearby Barracuda Lake, one of two out of eight lakes in the area open to the public. It has only 30-40 steps.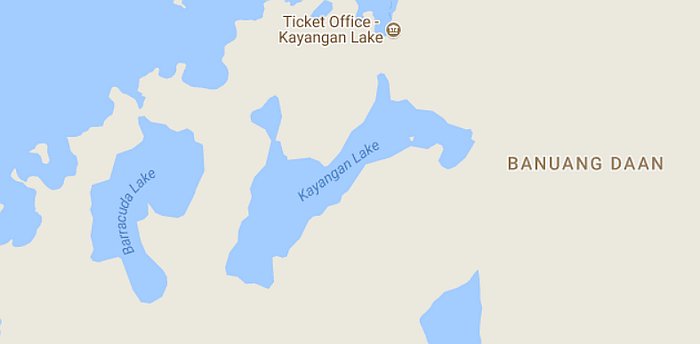 The lake is surrounded by a karst scenery of limestone cliffs and guarded and maintained by Tagbanua tribesmen, who consider the lake a sacred cultural site. It is believed that spirits used to dwell in the sacred lakes and that a ritual was performed to transfer the spirits from Kayangan and Barracuda to Cabugao, the largest of all the lakes. Kayangan Lake is 70% fresh water and 30% salt water. According to Coron Tourism it is the most photographed spot in Coron.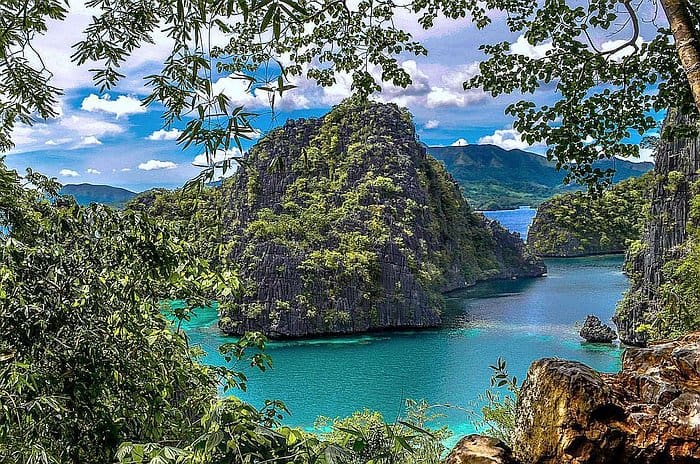 Typical shot of Kayangan Lagoon from the top of the climb.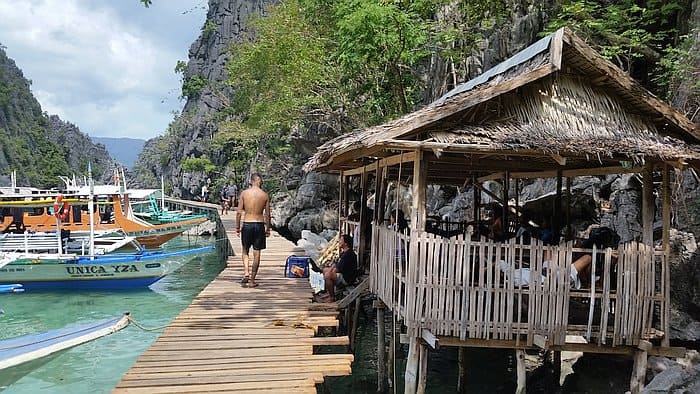 The busy docking area in the lagoon.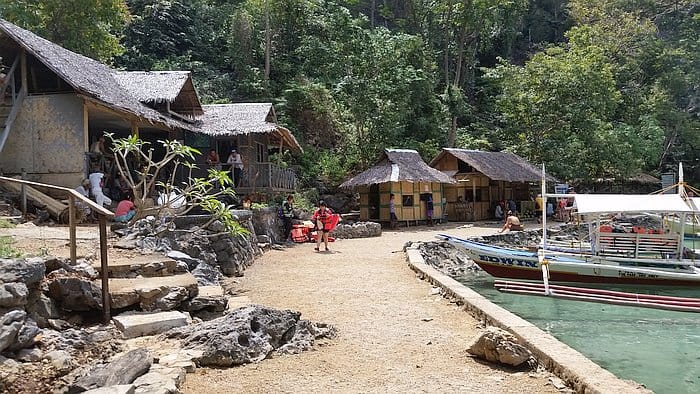 It has astonishing underwater rock formations (which have jagged edges and can be fun to grab onto to keep underwater and pull yourself along), and you can discover the enchanting Awuyuk Kayangan Cave, where you'd have to swim to go through its narrow entrance.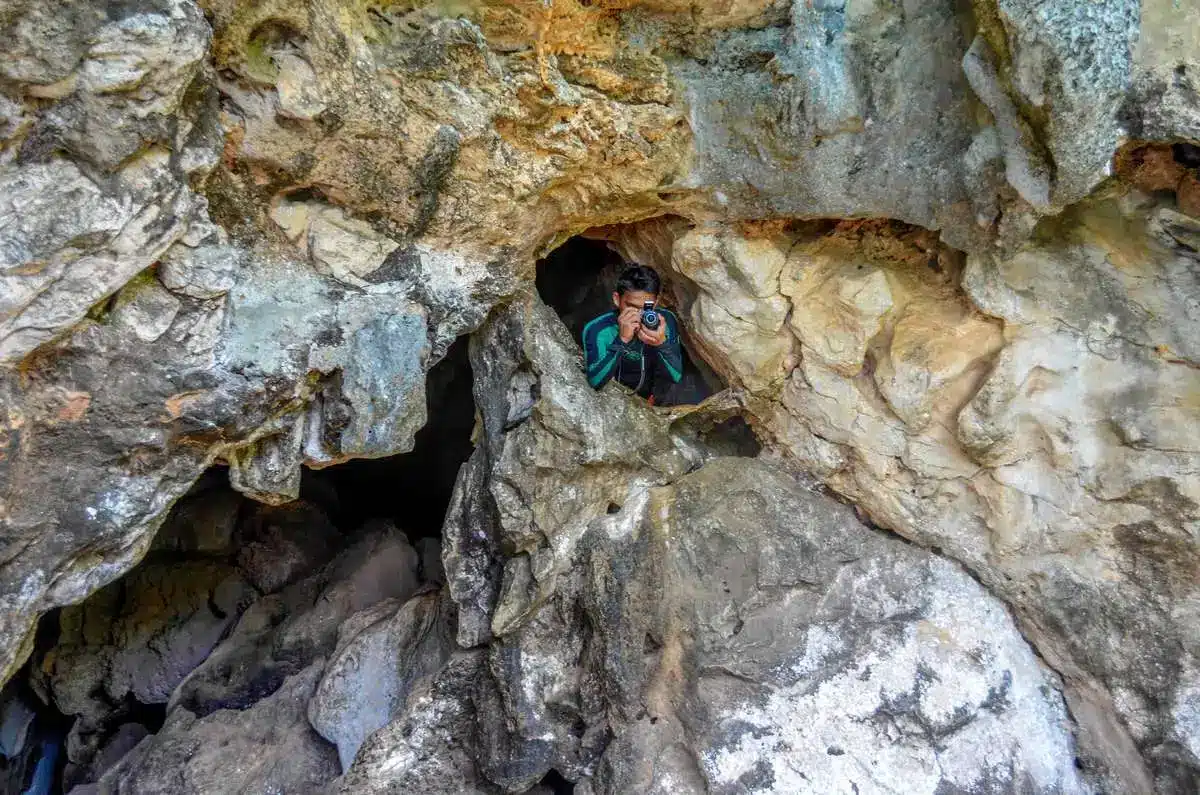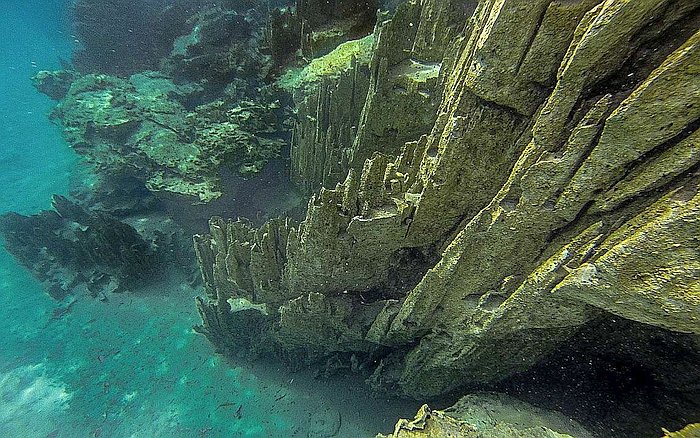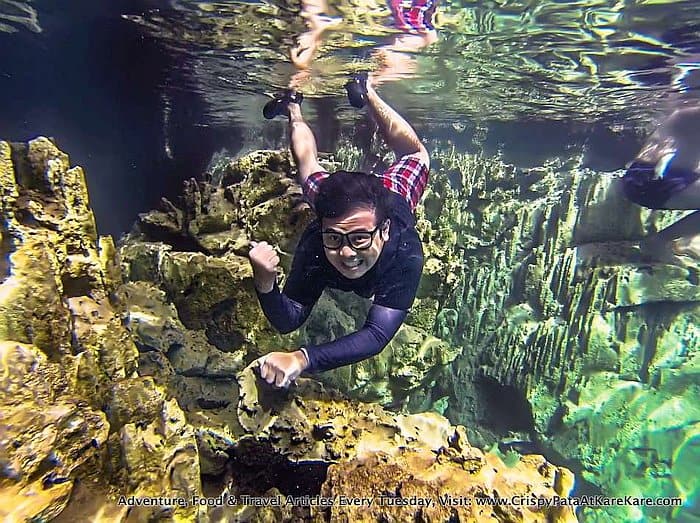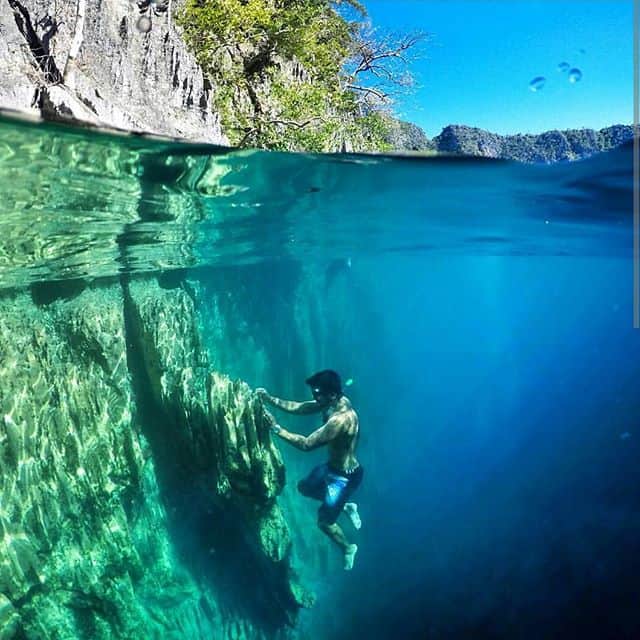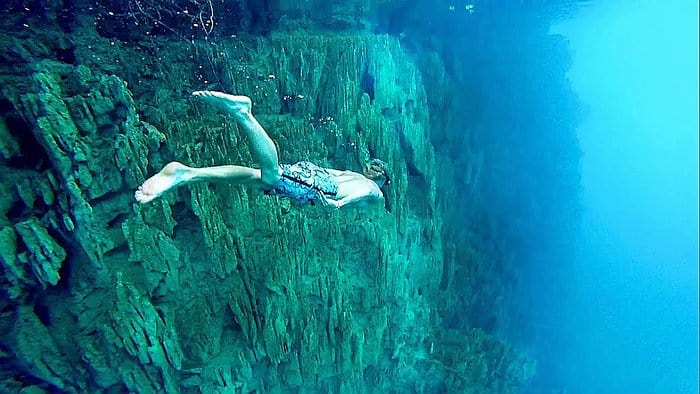 There is a cave you can check out at the top of the climb. At the top there is also an area where you can take a beautiful shot of the Kayangan Lagoon, where the boats dock.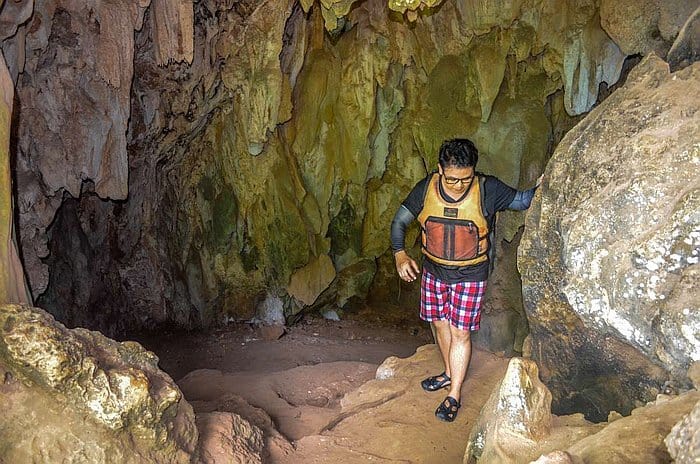 The trip from Coron there is itself breathtaking, the shoreline adorned with beautiful limestone cliffs and hidden little beaches.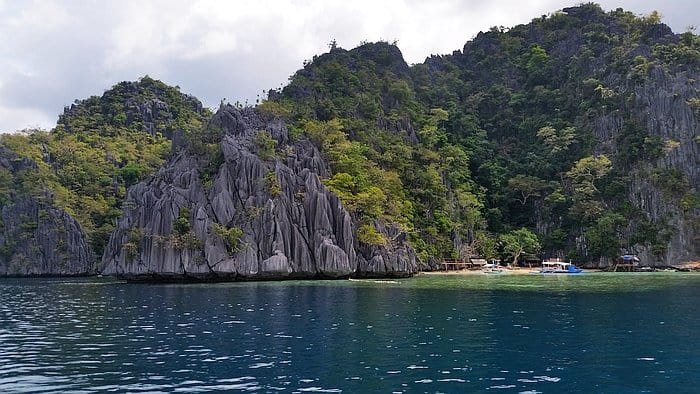 There is an entrance fee of 200p to enter the area.
To get here you can join or book one of our private custom Palawan boat tours between El Nido and Coron, or a local Coron tour. Tons of paradise beach islands to see along the way, excellent snorkeling in crystal clear waters, caves to explore, Spanish fortress and much more. Completely off the beaten path!