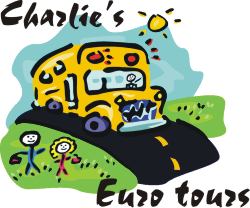 Czech Republic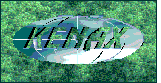 KENAX
Translation Agency and Outsourcing
Last updated February 15, 2007
After living in Prague for 14 years and cycling about 2,000 km through its countryside, camping every weekend for about three years, I guess I should have lots of information on this page, but I never compiled this information so much until I launched this Euro Tour. But I will try to update this page over time. You can find some useful links through my old party page.
Prague is a great city and a highly recommended destination for anyone traveling through Europe. It is still fairly cheap there. In the US, they say that any president to increase the price of gas will not be re-elected. In Czech, this has always applied to beer, Czech's national treasure and an integral part of its cultural heritage. Yes, prices have increased over time, such that now, in the more expensive bars, you'll have to dig deep and pay a full Euro for a half litre of some of the best beer in the world, but if you venture off the tourist path or away from the capital city, you can still go back in time, get an excellent and hearty meal, and still pay only 30 cents per beer. Or perhaps a bit watered down, the cheapest you'll find in the grocery shops for about 13 cents.
Prague may be one of the most beautiful cities in the world, but you shouldn't stop there, and the countryside has much to offer as well. My favourite is Bohemian Paradise or Cesky Raj, which is only a few hours drive from Prague, but Cesky Krumlov to the south is very nice, and so is Czech Switzerland in the far north. Tabor, just south of Prague, makes a nice day trip.
Biking is great throughout the country, and many seasoned bikers have said it is possibly the best in the world. There are many marked trails through endless forest, sprinkled with an endless amount of pubs, and you can find lots of maps in many map stores. My favourite is ShoCart, which even shows the pub names, and is very detailed and easy to follow. When in the map store make sure to pick up some river maps, because canoeing on Czech rivers is great, and visiting the many river pubs frequented by drunken canoers is an absolute blast. A good day trip is just south of Prague on the Sazava, starting in Tynec nad Sazavou, and a great longer trip is through Cesky Krumlov, starting up river from there. About a five day trip and you should find some pictures through the Prague Hash House Harriers. I have a billion pictures of Czech which I am in the process of adding to these pages.
Czechs have become much more civilised over the years, although you can still expect to get ripped off in Prague, so count your bill and hold your ground. There are tons of English speaking expats in Prague, so it should never be a problem to hook up with someone who'll give you a lowdown on the best places to go.
I've compiled some more information about the Czech Republic, otherwise I'll try to update this page more.
Purchase Tips
If traveling in a caravan like me, definitely stock up on spices. Very cheap here. You can get a lot of cheap health food here as well, like Soya Milk and Glukopur at almost any pharmacy (they have the standard green snake staff medical sign out front), and there is a good health food shop on Sazava street near to namesti Miru, close to the centre.
A good cheap hardware store is the BauMax near to the Pankrac metro, although it may be a bit of a challenge to find the right exit off the highway. There is also the Caravan Shop < , although that is definitely a challenge to find, and I got my solar panels, batteries and regulator from Eles Solar.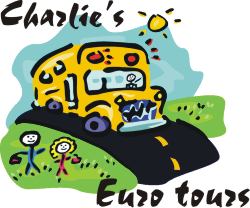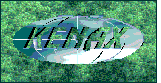 KENAX
Translation Agency and Outsourcing
World Languages | Link Exchange
Czech to English Translations Translator | Czech Festivals | My Reflections of the Czech Republic