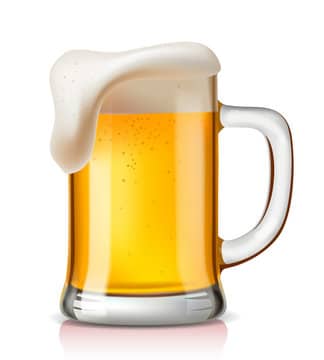 When I used to live in Prague, during the winter every weekend I would make the effort to get to the countryside, and usually some festival was happening somewhere, which also gave me the impetus and excuse to visit a new place. The Czech countryside is beautiful, littered liberally with castles nestled into mountain sides, and if you will be staying in Prague for a longer period, I definitely recommend you check out the countryside. If possible by bicycle, because the well marked bicycle trails through the endless forests truly are a pleasure. And if you like beer, as you might notice below, that is the predominant theme of these festivals! Czechs, after all, are the world's greatest per capita consumers of the golden liquid.
Pivní slavnosti = beer festival (often located in the castle of an ancient village, with beer barrel rolling competitions and other hilarious feats of skill – great fun)
Sběratelská burza = Collector's fair/exchange
The following links are from previous years, to give you an idea of the fun you will find in the countryside every year. At the bottom you should find links to more up to date information, and I will try to develop this page further when I find the time.
06.05 Festival in Trebic – https://www.zamosti.cz/ 06.12 Orlicke ozveny, tramp music festival, www.ozveny.dobruska.cz 06.18-19 Music festival in Podborany 06.25 Beer Barrel rolling competition 06.25 Magic fest in Jaromer – https://www.geocities.com/jaromer2004/index.htm 06.26 Theatre history festival in Plumlov – 06.27 Tolerance music?? festival in Policka – 08.01-08 Christfest – https://www.kristfest.cz/ 08.14 Tovacovsky portal in Tovacov, 08.21 Festival koni a hudby, Hrusovany, https://sweb.cz/hsetkani/ 08.22-29 different shit festival in Jimramov – https://jimramov.klubslunicko.cz/ 08.26-29 Mohelnicky dostavnik, tramp music, https://www.mohelnickydostavnik.cz 08.29 music/theatre festival in Oldris – 09.10 some festival in Jicin – 09.22? Festival in Lipnice – 06.11-12
Pelhřimov
Festival of records, curiosities and Budvar beer – 06.12
Tovačov, Zámecký park
Beer festival – 06.12
Broumov
Broumovská guitar – festival in the premises of the brewery from 13:00 – 06.19
Nymburk, Brewery
Nymburk brewery open day – 06.19
Liberec, Exhibition grounds
Big beer festival – 06.19
Budvar
Country seating in the brewery yard – 06.19
Brno, Starobrno Brewery
06.19
Obroviny (Chromeč)
Competitions for brewers – 06.23.6.-29.8.
Dvůr Králové, City museum
The history of brewing and drinking beer in Královédvorsk – The exhibition will bring closer the production of the traditional drink of the Czechs and remind of the brewery, which, according to many, was needlessly closed in the 1980s. – 06.25-26.6.
Praha, Podolí Park
Beer brewing – 06.26.6.
Polička
Day of open cellars of the brewery – 06.26.6.
Strakonice, Podskalí
Nectar pilgrimage, beer festivals – 06.26.6.
Klášter – Hradiště
11th year of traditional beer festivals in Pivobraní – 06.26.6.
Vratislavice n.N.
5th annual Konrád Day – 06.26.6.
Pardubice, Brewery
Welcoming the summer at the Pradubice brewery – Come welcome the summer with us, drink a good beer in the sun and have fun with water football. During this day, you will see the teams competing in the Pernštejn Cup in water football, you will participate in the Semtex Jelzin Party, you can compete for orange lottery tickets, e.g. in a beer relay, and in the evening dance at Pepa Melena's disco, who will accompany you throughout the day as a moderator. 2 – 10 p.m. – 06.26.6.
Chodová Planá
8th International Championship in Rolling Wooden Beer Barrels – Brewery pairs competition organized by the Chodovar family brewery and the Czech Association of Small Independent Breweries with the participation of breweries from the Czech Republic, Germany and Great Britain. The program includes an international meeting of owners of Mini Cooper cars, dog sled rides, a children's garden of brewery waterman Pivílka and a unique opportunity for visitors to taste the beers of individual members of the association of small breweries in one place. – 06.26.6.
Kožlá (HB)
Beer festival – 06.26.6.??
Liberec, Exhibit grounds
4th large beer festival – 07.2-4.7.
Lhota u Trutnova
The meeting of Lhot and Lehot (Nová Paka brewery) – 07.10.7.
Svijany
Beer festival – 07.17.7.
Svijanský Újezd, Aquapark
Svijanské beer festival – 07.17.7.
Žamberk
Beer festival – 07.24.7.
Nepomuk, Náměstí
Beer festival – 07.24.7.
Strážkovice
Beer festival (mj. Samson) – 07.24-25.7.
Hlučín, Mírové náměstí
Beer festival – 07.31.7.
Třeboň, Regent Brewery
Beer festivities start at 10 a.m., a rich program + fireworks.
Expected end 1/8/2004 at 05:00 in the morning. – 07.31.7.
Vimperk
Beer festival – 08.6-7.8.
Humpolec
10th beer festival – 08.7.8.
Netolice
Beer festival – 08.7.8.
Sobotín
Beer festival – 08.7-8.8.
Vrchlabí
7th Krkonošské beer festival (mj. Krakonoš, Nová Paka, Svijany) – 08.13.8.
Roštín
Beer festival – 08.14.8.
Broumov
Beer festival from 10-22:00. – 08.14.8.
Ražice, natural amphitheater
Beer festival
Vyškov, Pivovar
Open Day – 08.14-15.8 / 08.20.8.
Liberec, In front of KD
Svijanské beer festival – 08.20-21.8.
Staňkovice u Žatce
Staňkovice hop festival – 08.21.8.
Chodová Planá
Beer festivals of Chodovar: non-traditional tours of the brewery with beer tasting from the magical brewery fountain guarded by St. Jozef, program in the brewery garden. Riding the steam Chodovar Express on the Pilsen – Chodovar route, equipped with a car with a large beer bar, where you can pleasantly shorten the journey to the festivities by tasting a beer from the family brewery. – 08.21-22.8.
Uherský Brod
Janáček brewery beer festival – 08.26.8-1.9.
České Budějovice, Exhibit grounds
Země Živitelka – 08.27-28.8.
Žatec
Dočesná – Beer and hops festival (mj. Svijany) – 08.28.8.
Rožnov, Valašské museum in nature
Beer festival (beer from Plzeňského Prazdroje a.s.) – 08.28.8.??
Vrchlabí, Náměstí
Krkonošské beer festival – 09.4.9.
Hanušovice
Celebrations of the 130th anniversary of the founding of the brewery – 09.4.9.
Dalešice, Brewery courtyard
The end of the Brewing season – farewell to holidays and summer, but not to beer – 09.11.9.
Pardubice, Nádvoří brewery
Big beer day Pernštejn and Porter (from 1 p.m.) – 09.24-26.9.
Český Krumlov
St. Wenceslas Festival – Celebration and tribute to St. Wenceslas, the patron saint of brewers, winemakers and the city of Český Krumlov. All-day music production, competitive disciplines, such as the Wenceslas census and an attempt to exceed last year's record, a plum dumpling eating competition, and more. – 09.25.9.
Černá Hora
Beer Fair – a spectacular beer festival in the premises of the brewery and the entire village of Černá Hora. A program on three stages, competitions for children and adults, and at the end, a big firework display – 10.1-3.10.
Plzeň, Prazdroj brewery
Pilsner Fest 162 – 11.6.11.
Humpolec
Bernard Brewery representative ball – 12.31.12.
Chodová Planá
New Year's Eve in the brewery: New Year's Eve in the brewery restaurant "Ve Skále" (situated in the granite rock cellars of the Chodovar brewery) combined with bathing in the cauldrons of the brewery's brewhouse and the rolling of the first barrel of 2005 onto a trailer, combined with a large fireworks display.
Canoeing: https://www.raft.cz/
Brewery festivals: Praguemorning, Pilsner,
You can go to https://mapy.cz and copy/paste in the city/town names above to find their location in the country.
Back to 001yourtranslationservice.com/party/
More travel tips to the Czech Republic
Czech Republic camping pictures – from 2000km of the best bicycling in the world.
We are a family operation managing private custom boat tours in the beautiful Palawan area, and are happy to help travelers with their plans through the Philippines, having traveled a lot of it ourselves and planning to visit it all. These pages in this section cover my various solo travels through Europe before meeting my wife.